Yoox Net-A-Porter Group has said that for the financial year ended December 31, 2015, the company recorded a monthly average of 27.1 million unique visitors, up 14.7 percent compared to 2014, which translated into 7.1 million orders, up 21.9 percent compared to the previous year. The Group reported pro-forma net revenues, net of returns and customer discounts, of 1.7 billion euros (1.9 billion dollars), up 30.9 percent or 20.8 percent at constant exchange rates.
"2015 was an exciting and transformational year that brought together two exceptional companies to create the world's leading online luxury fashion retailer. The combined Group delivered net revenue growth of more than 30 percent, with outstanding performances across all business lines, geographies and channels. Mobile was key to our success, contributing almost 40 percent of the Group's sales, boosted by native apps which surged 180 percent. We are now one company, which will achieve the unthinkable," said Federico Marchetti, Chief Executive Officer of Yoox Net- A-Porter Group.
Revenues increase across segments
In 2015, the multi-brand in-season business line, which includes Net-A-Porter.com, Mr Porter.com, Thecorner.com and Shoescribe.com, recorded pro-forma net revenues of 893.3 million euros (1,001.2 million dollars), up 36.9 percent.
The Group said that this result is mainly attributable to the excellent performance of Net-A-Porter.com and Mr Poeter.com, which, over the course of 2015, saw the debut of Tom Ford, Tod's and Brunello Cucinelli's ready-to-wear collections. In addition, Pomellato and numerous exclusive capsule collections such as Portofino by Dolce & Gabbana, Cashmere Trench by Burberry London and the Sun and Ski Capsules by Chloé were launched on the portal, while Mr Porter introduced Moncler and Brioni and benefited from the excellent results recorded by the new sports area unveiled in April 2015.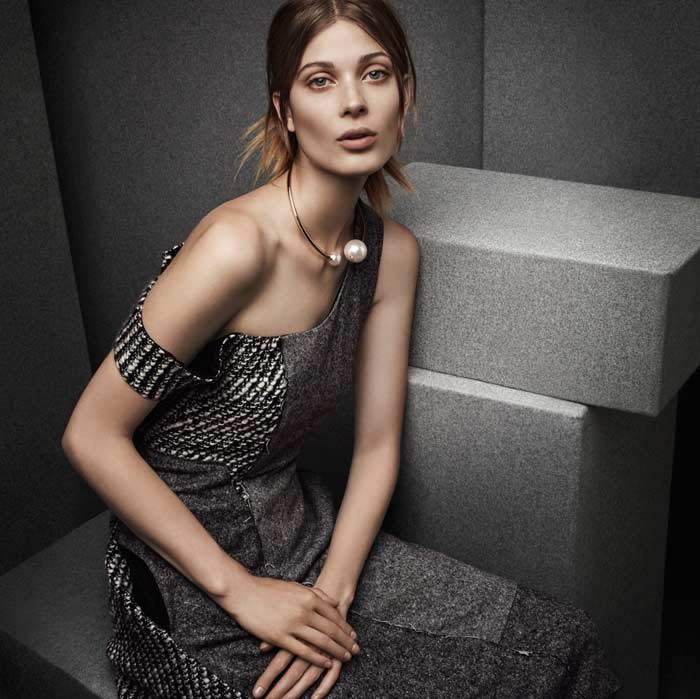 Positive results were also recorded for Porter, the Group's bimonthly fully global print fashion magazine. Since launching in February 2014, it is currently distributed in over 60 countries worldwide. The multi-brand off-season business line, which includes Yoox.com and The Outnet.com, recorded pro-forma net revenues of 596.4 million euros (668.4 million dollars), up 26.1 percent owing to the excellent performance of both online stores. The Group also further enhanced its offer with the introduction of new brands, such as Proenza Schouler and Oscar de la Renta, and a new travel area, launched in May 2015, featuring an edited assortment of in-season travel essentials and off-season fashion. The Outnet.com also launched important new labels within its brand portfolio, including Emilio Pucci, Brunello Cucinelli and Tod's.
Mono-brand business achieves 19.2 percent growth
The mono-brand business line includes the design, set-up and management of the online flagship stores of some of the leading global fashion and luxury brands. In 2015, this business line achieved pro-forma net revenues of 175.3 million euros (196.4 million dollars), up 19.2 percent, while the pro-forma GMV was up 27.5 percent. During 2015, the Group launched the new online flagship stores of Lanvin and McQ in Europe, the United States and in the Asia-Pacific region, including China, and the Karl Lagerfeld online flagship store in Europe, the United States and Japan. Finally, in July 2015, the Red Valentino online flagship store was extended to China. Overall, as at December 31, 2015, the mono-brand business line accounted for 10.5 percent of the Group's pro-forma net revenues with 40 online flagship stores.
The Group also recorded strong growth in all its key markets. Revenues in Italy and the UK, following the merger announcement at the end of March, benefited from an increase in brand awareness for Net-A-Porter among Italian customers and for Yoox in the British market, respectively. In particular, revenues in Italy increased 19.7 percent driven by the performance of Yoox.com. Excellent results were posted in the UK, which reported 37.3 percent or 23.6 percent rise at constant exchange rates in revenues, with a strong performance by all the Group's online stores. Positive performances were also achieved in Europe (excluding Italy and the UK), up 17 percent or 21.2 percent at constant exchange rates), owing to the organic growth of all the main markets that contribute to the Group's revenues in the region - France, Germany, Spain and Russia.
In 2015, North America registered growth of 43.3 percent and 19.8 percent at constant exchange rates. A particularly positive performance was also achieved in Asia Pacific, growing by 36.9 percent or 22.6 percent at constant exchange rates. The main countries that contributed to the Group's results in this region were Hong Kong, China, Australia and Japan. Finally, Rest of the World registered growth of 25.7 percent or 14.5 percent at constant exchange rates, during the year.