Marks & Spencer Executive Director, Multi-Channel Laura Wade-Gery will not be returning to her role, following her extended maternity leave. The British department store group announced today Wade-Gery has agreed to step down from her role and exit the company at the end of September.
The senior executive, who was previously has been tipped as one of the potential successors to former M&S CEO Marc Bolland, has stepped down from the board with immediate effect. Wade-Gery departure from M&S comes more than a year after she first went on maternity leave. She intended return to the business in early January 2016, but M&S announced in late 2015 that she would not be returning to her position until September, 2016.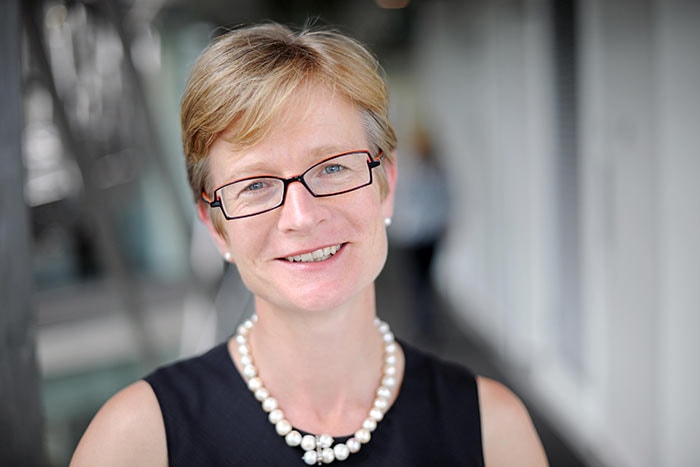 "On behalf of the Board, I would like to thank Laura very much for the significant contribution she has made in her five years at M&S," said Robert Swannell, Chairman of Marks and Spencer Group on her departure in a statement. "Laura has been a valued member of the Board and instrumental in the improvement and modernisation of our ecommerce and multi-channel capabilities. We wish her all the very best for the future."
Wade-Gery previously joined the team at M&S in Februay, 2011 from Tesco, where she served as CEO of Tesco.com and Tesco Direct. During her tenure at M&S she has been credited with updating M&S e-commerce platform. "I have had five very happy years at M&S," said Wade-Gery. "I've been away from the business for a year now, and that time has seen some significant changes in both my personal life and in the business. I concluded that the time was right to move on from M&S. I wish Steve and all my colleagues and friends every success."
Steve Rowe, Chief Executive, added: "Laura has been a great colleague and has achieved much in her role heading our multi-channel business. I am grateful to Laura for her contribution and she leaves M&S with my personal thanks and best wishes." Her departure comes as the British department store group continues to make a series of changes to its business, including pay rates changes and redundancies at it head office in London.
Photos: M&S Image Gallery