The Body: Fashion and Physique, the exhibition at The Museum at FIT which opened this week puts a fitting cap on a year of remarkable activity within society at large around female empowerment. One could argue that the show highlights the myriad ways fashion has oppressively wrought its misogyny on females throughout history or one could marvel at the adaptability of the human form and the extent to which women will go to follow fashion. Enslavement or enthrallment. But the clear takeaway is that women are currently demanding choice in how they will be defined by fashion.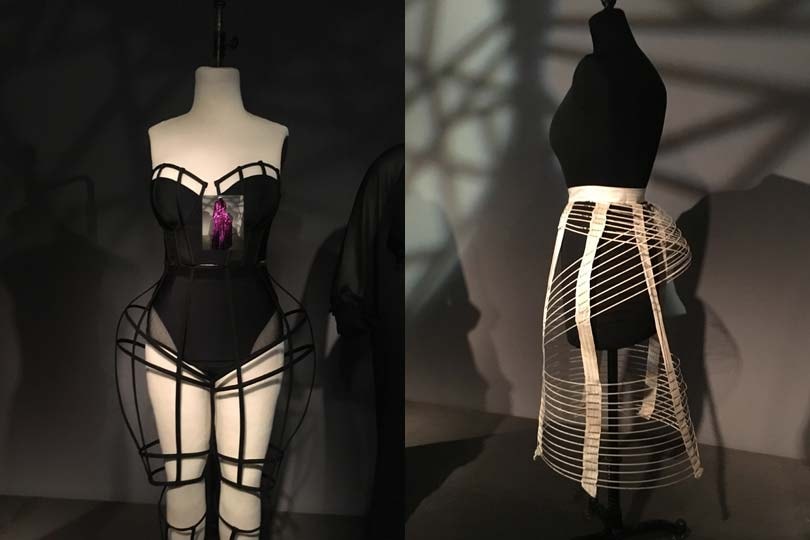 Movements are merging. #Metoo and pussy hats and bustles and cellulite all seem to be interconnecting threads of the same dialogue. Women are wresting control, raising their voices, rejecting the belittling of centuries of a male gaze conspiracy. The exhibition spans the last 250 years and to see the rigid boning of a crinoline from 1865 and the stays from 100 years earlier, that when pulled tight caused breathing problems and muscular atrophy to create the desired 18 inch waist, on display next to Chromat's 2015 bondage cages, which were worn on the runway by models with radically diverse body types, heralds a new emancipation era.
Plus-size bloggers and influencers have been enjoying sweet revenge against a laggard fashion industry which marginalized, shamed and rejected them for too long. Models like Iskra Lawrence describe in video the revolution from their point of view while younger designers like Christian Siriano, whose dress is displayed next to globally recognized names like Jean-Paul Gaultier and Issey Miyake, describes how he singlehandedly persuaded Moda Operandi to extend their size offerings from 16 to 26.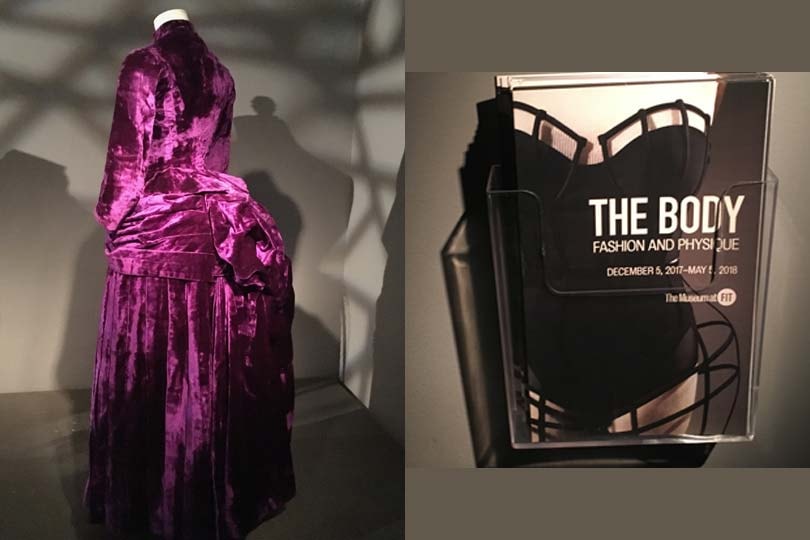 The compact show invites contemplation, grimaces, and raised eyebrows: From the 19th century maternity robe designed for the woman's "confinement" when she must stay indoors because it was considered inappropriate to be seen in public to the generously cut pajama in 1927 by Lane Bryant marketed as 'stout wear,' insults and ridicule were never far from the surface of brands' marketing efforts. References to that "flabby disfiguring fat" were still winning ways to sell rubber girdles back in 1934. From one decade to the next, fashionable females have had to morph to be in mode: masculinely shoulder-padded and narrow-hipped in the 40s to the buttock-jiggling (no girdle!) mincing hourglass of Marilyn Monroe in 1959's Some Like It Hot. The aerobics obsession of the 80s which contrasted sharply with the nationwide obesity epidemic ushered in unitards and leg warmers for all, while the lithe Twiggy line of the 1960s youthquake was echoed 30 years later in Kate Moss's teenage waif but this time dubbed "heroine chic." How did we ever keep up?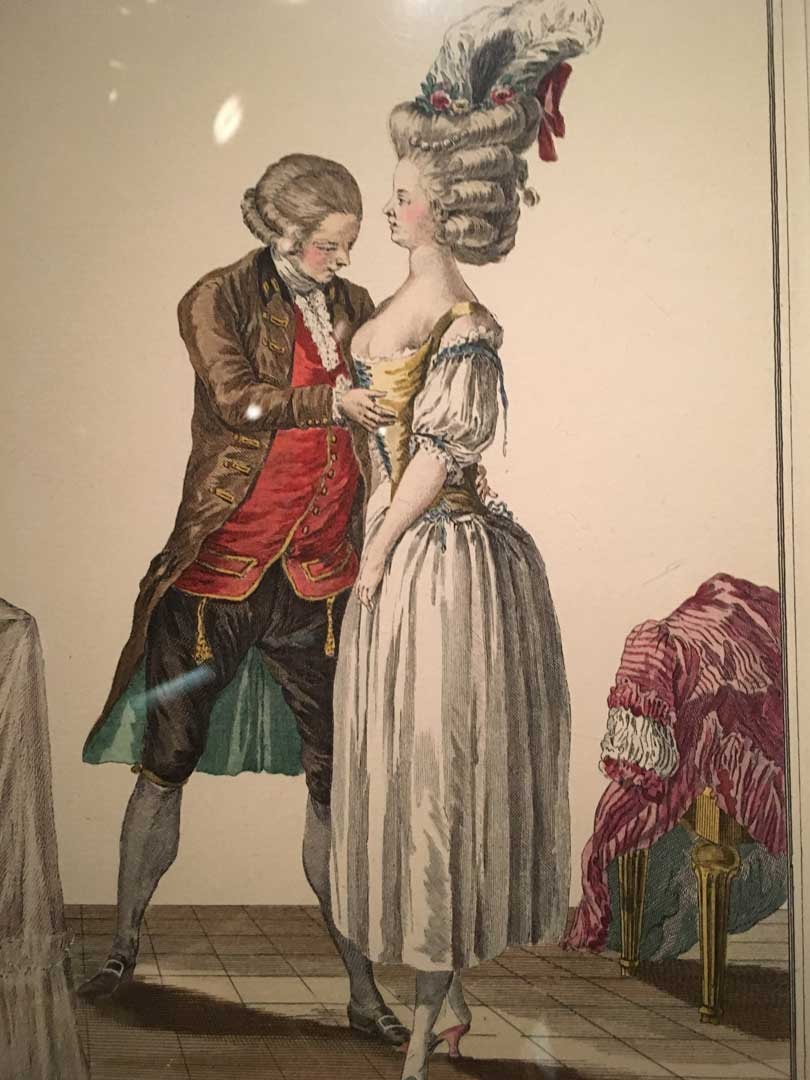 The Body: Fashion and Physique runs until May 5 2018. While the exhibition itself is not large, the conversation of which it is part is massive.
By contributing guest editor Jackie Mallon, who is on the teaching faculty of several NYC fashion programmes and is the author of Silk for the Feed Dogs, a novel set in the international fashion industry.
All photos author's own.