A new exhibition dedicated to Dutch fashion designer Iris van Herpen has debuted at the Royal Ontario Museum in Toronto, Canada. Van Herpen, whose couture label celebrated its 10 year anniversary last year, is best known for pushing the boundaries of fashion, art and technology.
Titled "Transforming Fashion", the exhibition takes visitors on a journey through the designer's 2008 to 2015 collections. From metal umbrella ribs to 3D prints, the materials used in her designs reveal the evolution of technology during the period.
Click through the slideshow to see what the exhibition looks like.
One of the most striking pieces on display is the Dome Dress from her Fall 2017 Aeriform collection, with its gravity-defying silhouette made of 300 zinc-coated steel, laser-cut flower shapes. Designed in collaboration with artist and architect Philip Beesley, the dress was acquired by the Royal Ontario Museum last month.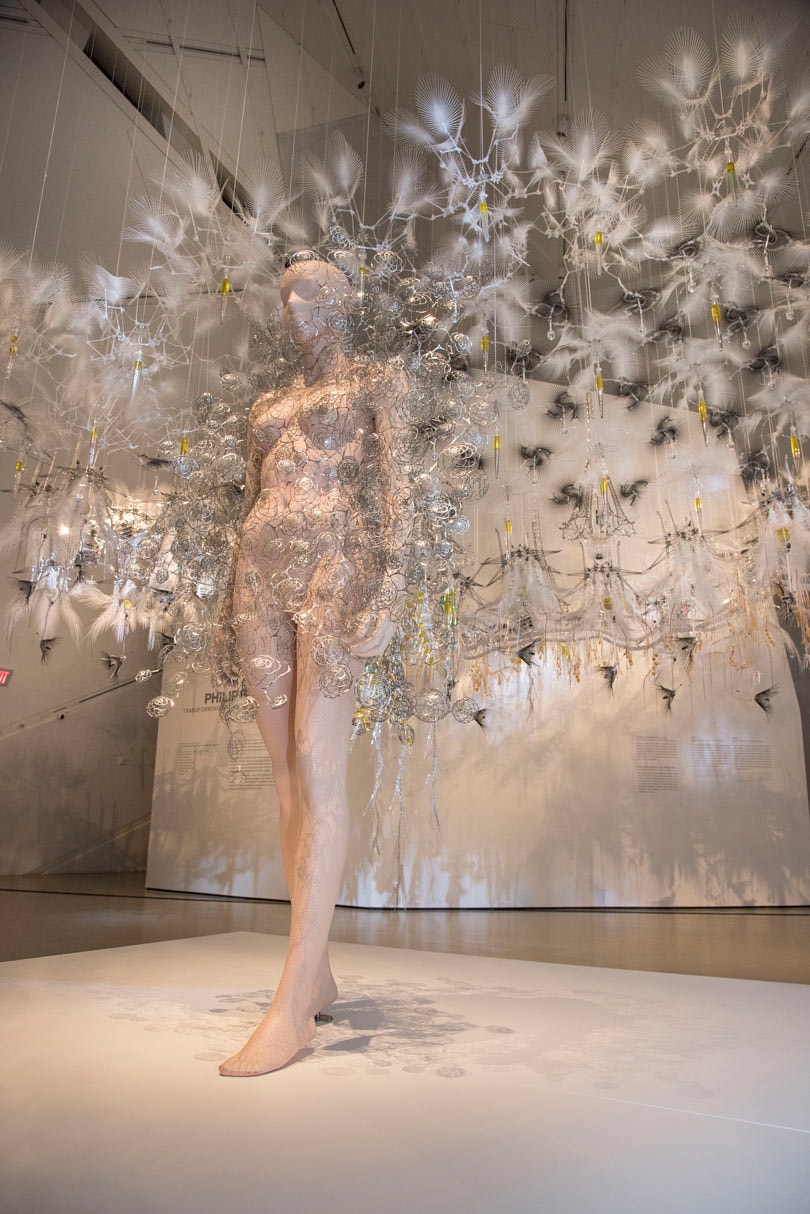 "Transforming Fashion" is set to run until October 8. Tickets cost 30 Canadian dollars for adults, and discounts are offered for children, students and senior visitors.
Pictures: courtesy of Spice PR