The National Museum of Women in the Arts (NMWA) in Washington, D.C., is celebrating its 30th anniversary in style -- literally. Tomorrow, the museum unveils its first-ever fashion exhibition, dedicated to the work of sisters Kate and Laura Mulleavy, who founded the fashion house Rodarte in 2005.
Featuring more than 90 complete looks from 18 collections, the exhibition is set to explore the sisters' distinctive design principles, material concerns and recurring themes throughout Rodarte's 13-year history.
In addition to the runway outfits, visitors will also get to see Rodarte's ballet costumes, worn by actress Natalie Portman in the 2010 Oscar-winning movie Black Swan. But the Rodarte sisters' involvement with cinema didn't stop there: in 2017 they directed their own film, Woodshock, starring Kirsten Dunst. The costumes of that movie can be seen in the exhibition as well.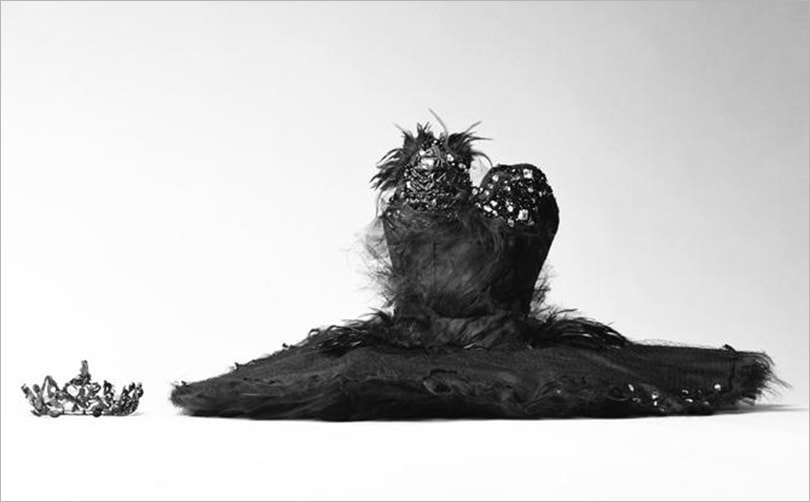 The NMWA is the first and only major museum in the world solely dedicated to celebrating women's achievements in the visual, performing and literary arts. "Rodarte", the exhibition, is set to run from November 10 through February 10. The museum will also organize a series of side activities to accompany the exhibition, such as Black Swan and Woodshock screenings and a workshop on fashion illustration. More information about the upcoming events can be found at the museum's website.
Pictures: Agyness Deyn wearing Rodarte Spring/Summer 2009; Photo © Sølve Sundsbø Limited; Rodarte, Black Swan costume, 2010; Photo © Autumn de Wilde