Kristopher Fraser

|
Sequential Brands Group, Inc. has announced today, March 22, that Karen Murray has been named chief executive officer (CEO) of the company. She has also been appointed to serve as director of the company. Murray recently served as senior vice president of VF Sportswear, a subsidiary of VF Corporation. Murray replaces Yehuda Shmidman, who is stepping down as from both his position at the company and a member of the board of directors.
William Sweedler, chairman of the board said, "Karen Murray has outstanding leadership skills and industry experience and she has demonstrated her ability to activate and grow successful brands. We are excited to have an executive of Karen's caliber join and lead our team at Sequential to grow with us. I have admired her and watched her thrive in her career, and I am pleased that we will be able to work together."
"I'm excited to join Sequential Brands Group, a company with powerful brands, world-class licensing and retail partners, and a talented team," said Murray. "After 30 years of experience managing consumer brands in both licensing and operating businesses, I'm thrilled to join a company with such strong growth prospects, and I look forward to working with the team."
Murray has a wealth of industry experience. She began her career at Gant, where she worked for nine years before transitioning to Liz Claiborne. She worked her way up the ladder at the company, eventually ascending to the role of president from 1998 to 2007. In 2007, she joined VF Sportswear as president of Nautica Men's and Nautica Jeans Company and was eventually promoted to president of VF Sportswear.
"On behalf of the Board, I want to thank Yehuda for his service and the contributions he has made during his tenure with the Company," continued Sweedler. "We wish him the best in his future endeavors."
Photo: Karen Murray. Credit: Global Newswire
Kristopher Fraser

|
As Rent the Runway approaches it's date for their IPO, cofounder Jennifer Fleiss has stepped down from the company. The news was first reported by Forbes.
This leaves cofounder and ceo Jennifer Hyman to run the company on her own. The two women have the distinction of raising 60 million dollars in Series E funding in 2016, the largest round for a women-led startup last year. The two entrepreneurs launched the business when they fresh out of Harvard Business School in 2009.
Fleiss will still remain with the company as a board member, and will also advise on recruitment. According to Forbes, Fleiss has been waiting for Rent the Runway to turn a profit before she bowed out, which it did in 2016 in addition to surpassing 100 million dollars in revenue for the first time. They also debuted their first shop-in-shop format with Neiman Marcus too.
Fleiss and Hyman each own 13 percent stake in Rent the Runway. In the wake of Fleiss' departure, the company will be left with 1000 employees, and one of the most diverse and women driven staffs among any fashion company.
"85 percent of our employees are not White men," Hyman said to Forbes.
While Rent the Runway initially cornered the market for renting luxury apparel and accessories, competitors have been popping up to try and give them a run for their money. Poshare has been a competitor on the radar that could prove to be a major new player in the market. The Houston-based company allows to companies to rent from a curated list of boutiques, designers, retailers and wholesalers. Could they possible give Rent the Runway a run for their money?
Danielle Wightman-Stone

|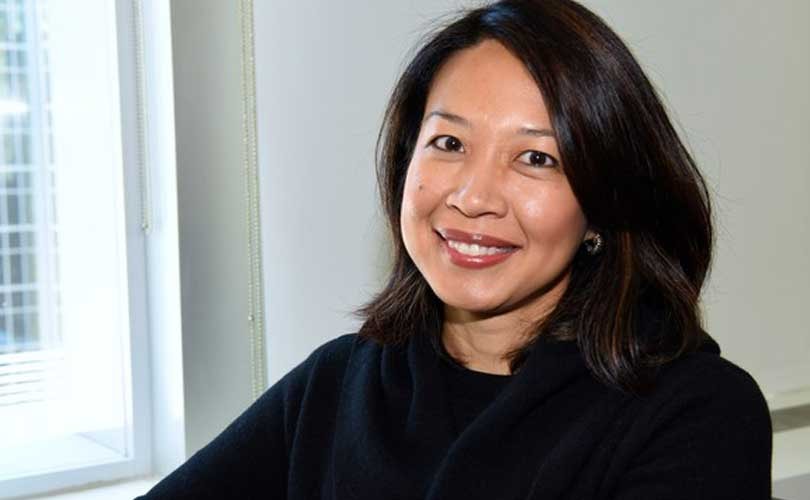 Citizen Watch America has appointed former Ralph Lauren executive Barbara Garces as its first chief digital officer, as part of the brand's strategy to invest in digital "to transform the customer experience across myriad touchpoints and channels for all its brands".
Garces, who led the Ralph Lauren digital team as vice president of wholesale digital and e-commerce, will be responsible for the development and implementation of the company's comprehensive digital strategy, which will include the leveraging of emerging technologies and platforms.
The role will cover all of its brands, Citizen, Bulova, Caravelle, Frederique Constant, and Alpina, and she will report directly to Citizen Watch America president Jeffrey Cohen.
The appointment comes ahead of Citizen launching a new ERP and Product Information System that the company states will bring its portfolio of brands to the forefront of business technology and will help the company streamline its back-office operations and add efficiency to their new warehouse management system that was installed at its corporate headquarters in Torrance, California last year.
Image: courtesy of Citizen Watch America
Sara Ehlers

|
Delving into expansion, Philipp Plein just added a new key member to their staff to help drive the brand's development. To drive the brand's growth on a global scale, the company just brought on Roberto Magnani as director of international development.
Taking on the role, Magnani's job will include development the brand and business internationally including an expansion of the brand's distribution channels. He will also be in charge of finding new opportunities for the group, as reported by WWD. He will work closely with Philipp Plein International Group's New York and Hong Kong offices as well as the brand's headquarters in Switzerland. His past experience comes from working at Costume National, Iceberg, and Gianfranco Ferrè. Working in a range of positions, previously he has shown his experience in working in an executive role with his work at Tod's Group.
In heading Philipp Plein's new development, Magnani will further the company's international exposure. At the moment, the company operates approximately 100 sole-standing stores including cities such as Los Angeles, Hong Kong, New York, Paris, and more. The fashion house's portfolio currently encompasses the Philipp Plein, Plein Sport, and Billionaire Couture brands. For the future, it is likely that the company will move forward with more retail flagships as well as international business opportunities.
Sara Ehlers

|
Fashion and lifestyle trade show Capsule just recently hired on a new head director of women's shows. Coming from an extensive background in fashion, Joanne Mohr joins the trade event in the new position.
In the new role, Mohr will oversee sales for the trade fair's women's shows. These shows take place several times a year in cities including Los Angeles, Las Vegas, Paris, and New York. Her experience spans from holding the position of executive vice president of women's and children's events of ENK to working as group show director for Accessories the Show. With her vast experience in this area, she will now head Capsule's trade shows and see which brands are most suitable for the show. The intimate trade event is looking to stay small but rather strengthen their show by bringing on Mohr. "Now is the perfect time to bring on someone with Joanne's experience, expertise and foresight in an effort to grow, excel and service our clients at the highest level," co-founder of Capsule Deirdre Malone told the Fashion Network.
The show was launched originally in 2007 in order to bring together like-minded individuals to discuss forward-thinking fashion. Known for a global curation of brands across the globe, the show takes place eight times a year, with most shows located in the U.S. The Los Angeles women's show just took place this March 13-14 on Monday and Tuesday. As Mohr was just announced in the new role, it's likely that her work will be more focused on the remaining shows of the year.
Kristopher Fraser

|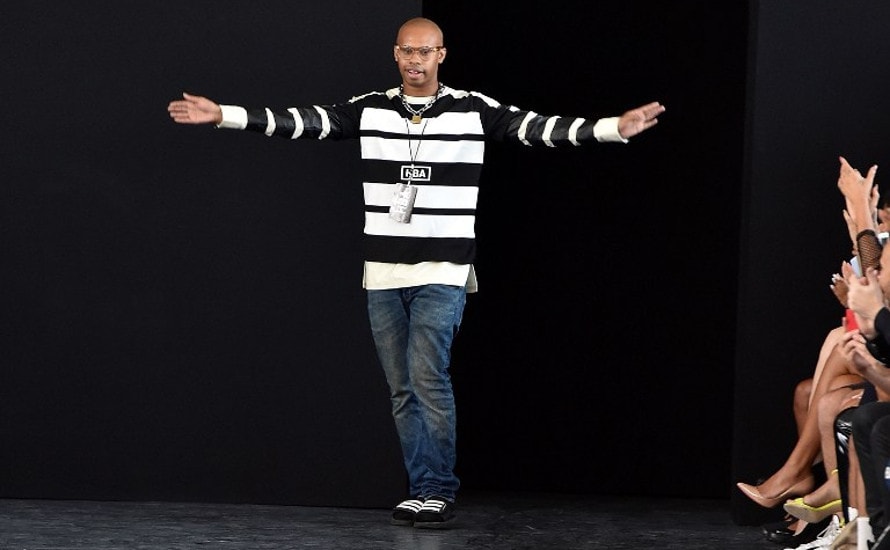 Shayne Oliver, the designer behind Hood by Air, has new duties under his belt. The designer has been recruited by Helmut Lang for a special collection to be released in September 2017. The story first broke on Business of Fashion. Helmut Lang is owned by Fast Retailing subsidiary Link Theory Holdings, the company also behind Theory.
In addition to Oliver's appointment, Isabella Burley, the editor-in-chief of Dazed Magazine, has also been named the brand's editor-in-residence. It was Burley who recruited Oliver to design for the brand. The capsule collection will include menswear and womenswear, as well as accessories. It is thought that she will continue to bring on designers to create more capsule collections.
"Helmut Lang is a pioneering company and we are going back to its heritage of being bold," said Rosen, who is also chief executive of Theory, to Business of Fashion.
Shayne Oliver to design special collection for Helmut Lang
Oliver's involvement with Helmut Lang became the industry gossip of the season during Fashion Month, and with the cancellation of his show at Paris Fashion Week, many wondered if that meant Hood by Air would cease to exist as he would go to work for Helmut Lang. However, a spokesperson for Hood by Air has stated: "Shayne is currently focusing his time on the special project with Helmut Lang. As a result, HBA will be continued but is transitioning to accommodate this. We will be releasing more information soon."
Helmut Lang's turnaround will be interesting to follow, as the market for contemporary brands has become very saturated and mid-priced brands have been struggling to turn top profits.
This summer, the brand will reveal a newly revamped website and overhaul their digital presence.
Former Helmut Lang menswear creative director Alexandre Plokhov has exited the label.
The namesake founder left over a decade ago to pursue art. Since then, the brand has seen many transition periods, including the departures of former creative directors Nicole and Michael Colovos in 2014.
Photo: Slaven Vlasic / GETTY IMAGES NORTH AMERICA / AFP
Vivian Hendriksz

|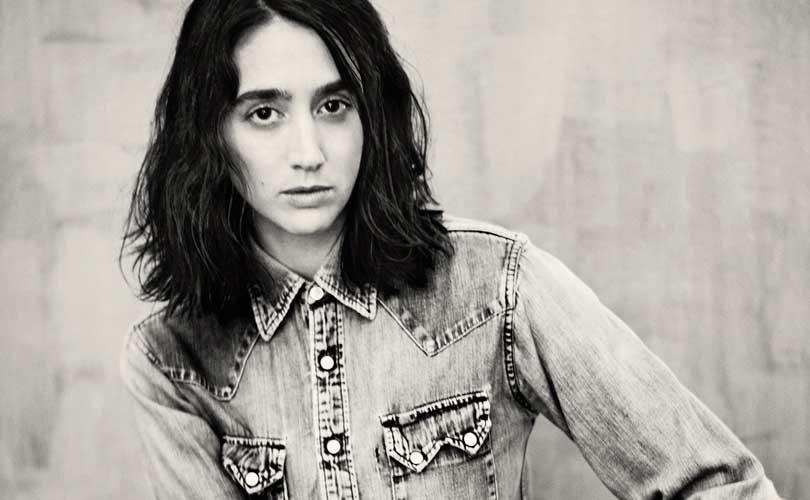 London - Maison Chloé has named Natacha Ramsay-Levi as its new Creative Director, confirming previously speculation that Louis Vuitton women's artistic director would be succeeding its former Creative Director Clare Waight Keller.
Chloé announced on Friday morning that it had appointed Ramsay-Levi as its Creative Director for ready-to-wear, leather goods and accessories, effective April 3. Ramsay-Levi will be presenting her first collection for the French fashion house for Spring 18 during Paris Fashion Week in September, added Chloé in a statement. She is set to join the team at Chloé from Louis Vuitton, where she worked for four years under Nicolas Ghesquière, serving as Creative Director for the fashion houses Women's Ready-To-Wear range.
Chloé names Natacha Ramsay-Levi Creative Director of RTW, leather goods and accessories
Speculation concerning her upcoming appointment at Chloé first began in late December, following news that Waight Keller, The Chloé Girl, was preparing to leave the fashion house after a six year tenure. Chloé confirmed Waight Keller exit in late January, and presented her final collection at women's RTW Paris Fashion Week this month, not long after she stepped down from her role. Waight Keller reportedly left her role at Chloé to take on another position at a different fashion house, although hew new role has yet to be revealed.
Ramsay-Levi is set to "embody the spirit" of the Maison and its founder Gaby Aghion, who aimed to create apparel which gave women the freedom to express themselves said Chloé in a statement. "I am very proud to join a house founded by a woman to dress women," said Ramsay-Levi. "I want to create fashion that enhances the personality of the woman who wears it, fashion that creates a character and an attitude, without ever imposing a 'look.'"
She first began her career in the fashion industry interning at Balenciaga under Nicolas Ghesquière in 2002, as she fell in love with his designs. "Actually, I wanted to become a historian," she previously said to German Interview. "But then I came into contact with the fashion of Balenciaga and threw everything aside before my studies started. The silhouette! The girl that Nicolas Ghesquière had in mind! I really wanted to be a Balenciaga girl: young, cool, androgynous."
The young designer excelled rapidly within the fashion house, ultimately becoming design director and working closely with Ghesquière. When he left his role at Balenciaga in 2013, she acted as a consultant for numerous brands such as Hermès, before taking up her role at Louis Vuitton, working alongside of Ghesquière once more. The Creative Director at Louis Vuitton is said to have been very supportive of Ramsay-Levi decision to take the reins over at Chloé, posting a moving photo of himself with her on his Instagram account the day of the fashion house Paris Fashion Week show at the Louvre.
Next to the post he wrote the following: "30 shows and many more fantastic projects we experienced together @nramsaylevi. We spent an extraordinary part of our life sharing our passion. You are an inspirational, talented and generous woman and I am truly grateful for that." Many followers also took this post as a sign that Ramsay-Levi was indeed headed for Chloé, where she is set to bring in aesthetic for the Maison.
Chief Executive Officer and President at Chloé, s Geoffroy de la Bourdonnaye, added that he was "particularly happy" to welcome Ramsay-Levi to the fashion house. "Her extensive experience at two prestigious fashion houses and her creative energy will further expand the maison in Gaby's vision: at the intersection of Parisian couture savoir-faire and the youthful attitude of the Chloé girl," he said in a statement.
Her appointment at the fashion house comes during a time of major change within the fashion industry, which has seen a number of Creative Directors leave their roles at established fashion houses for another position. Over the last year alone Christian Dior, Givenchy, Yves Saint Laurent, Valentino, Brioni, Roberto Cavalli and Lanvin have changed creative leadership, signalling uncertain times ahead for many labels. Photo: Chloe AW17, Facebook
Danielle Wightman-Stone

|
Footwear brand Aldo has named David Bensadoun, the eldest son of the company's founder Aldo Bensadoun, as its new chief executive officer, effective April 3.
The move comes as Patrik Frisk, who has even with Aldo since 2014 steps down from the role. In addition, Aldo Bensadoun confirms that he is stepping down as chairman, naming Jurgen Schreiber as his replacement.
"I'm enormously proud to pass the baton to David who will continue the family legacy through his leadership of the company," said Aldo Bensadoun. "To witness this transition is truly a dream come true for me. David's passion for the business combined with his leadership abilities and unique vision give me every confidence in the future of our company."
David Bensadoun has been with Aldo since 1995, joining as a project manager and rising through the ranks to his most recent role as president of Aldo Group North America. In his new role as chief executive, he will report to the chairman of the board.
"We are proud to express our consistent values and goals as a company," added Aldo Group Inc. chief executive, David Bensadoun. "Our family has committed our hearts to the work of providing the very best product to our loyal customers while creating an environment where our people are encouraged to reach their full potential. I am honoured to carry this torch into the future."
Schreiber, the new chairman, has extensive retail experience, including chief executive of Health and Beauty Europe and Shoppers Drug Mart. He has also been a member of Aldo's Advisory Board for the past four years.
In addition, Norman Jaskolka has been appointed deputy chairman of Aldo Group Inc. In this role, Jaskolka will report to both the chief executive and the chairman. Jaskolka will continue to lead Aldo Group International, strategic partnerships, and the company's acquisition efforts.
Sara Ehlers

|
Calvin Klein just confirmed a new hire to their jeans brand. Named as the new head of global design for Calvin Klein Jeans, Luella Bartley will help with design and expansion of the brand.
Her duties in this role include spearheading the entire vision of the label. WIthin this regard, Bartley is in charge of overseeing designs of the merchandise to ensure that the products highlight the brand's aesthetic. In this role, she will report to Pieter Mulier, creative director of Calvin Klein Inc. With a past experience in fashion as a co-founder of Hillier Bartley, she brings ready-to-wear designer skills to the Calvin Klein Jeans team. In the future, she will be in charge of the brand's design aspects.
Calvin Klein Jeans was acquired in 2013 by PVH Corp. Calvin Klein's sales in the past years have been pretty successful, especially for its denim. By bringing on Bartley, the iconic apparel brand is able to focus on expanding the brand with a clear, concise message. If Bartley is able to control the direction of the brand in one cohesive ideal, Calvin Klein Jeans could expand in sales.
Sara Ehlers

|
American apparel company Southern Tide just made two executive changes to their staff. The South California-based company just hired Craig O'Brien as their new creative director as well as a new director of women's design Jessica Zaro.
These two key roles were brought on by the company in order to help strengthen the brand's relationship with the customer. The goal is to see the brand through the eyes of the customer and implementing that into designs. The mantra for the brand, "built with a purpose," means that every design is made in order to bring a better connection between the customer and their experiences with the products. "It's an exciting time at Southern Tide as we build on our growth and translate the brand's heritage into new experiences for our customers," O'Brien said in a statement. "For us that's about embracing the experiential side of the lifestyle as we continue to evolve both men's and women's collections, and building genuine brand partnerships that signal the future."
O'Brien has over 15 years of experience as a vice president of design at Vineyard Vines. Additionally, he has worked in brand development in the U.S. and has headed men's design departments. Zaro has 14 years of experience in design and retail. She held roles at companies such as Shoshanna, Tori Richard, and Lilly Pulitzer. Moving forward, these two are expected to bring Southern Tide to the next level in design. "Now more than ever, Southern Tide is looking to make its mark on the fashion and apparel world," chief executive officer Christopher Heyn said in a statement.