Prachi Singh

|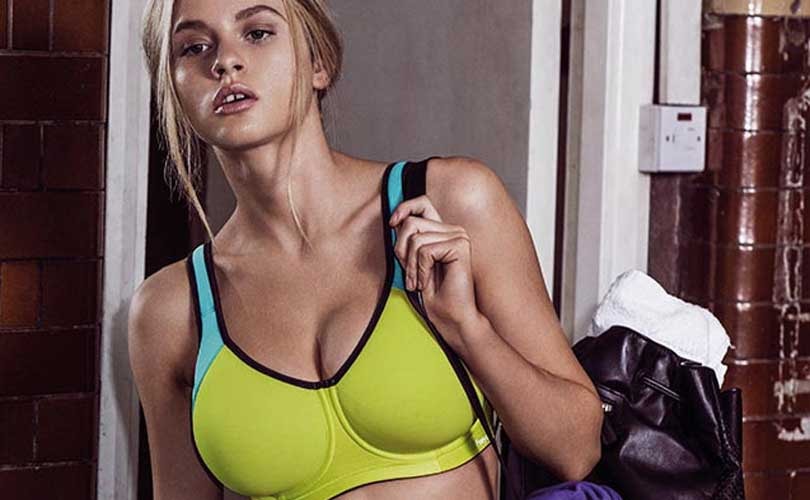 Figleaves, the company owned by N Brown has appointed Miriam Lahage as the new Chief Executive Officer, reports Retail Gazette. Lahage was most recently associated with Navabi as its chief merchant officer. She will report to N Brown Chief Executive Angela Spindler.
The report added that she will step into the new role assigned to her at Figleaves this spring from the plus-size-clothing retailer, where she has worked since 2015. However, Lahage will remain on Navabi's board in a non-executive capacity.
Lahage has been earlier associated with fashion retailers such as TJX, Net-a-Porter and eBay . She replaces interim cheif Natalie Brown at Figleaves, who was looking after the company after Fiona Holmes left the retailer last autumn. Brown will continue to work in the newly created position of Customer Director at Figleaves.
Picture:Figleaves
Danielle Wightman-Stone

|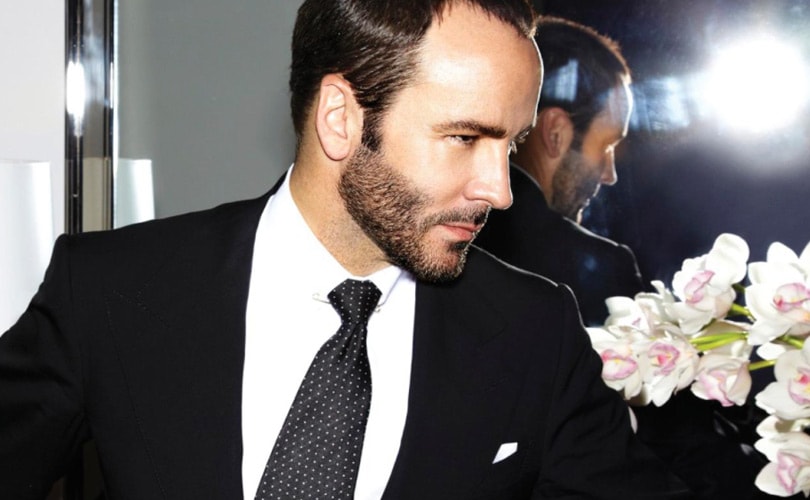 Tom Ford International has promoted Brain Blake to president and chief operating officer, effectively immediately, replacing Tom Mendenhall who has left the label to "pursue other opportunities".
Blake, the former chief executive officer of distribution and manufacturing for the London-based designer label, will report directly to Tom Ford, co-founder and chief executive officer.
In his newly expanded role, Blake will oversee all business activities and operations for Tom Ford International, and will assume the responsibilities of Mendenhall who was executive vice president and chief operating officer.
"I have known and worked with Brian Blake for the past 27 years since we began our working relationship and friendship at Gucci in 1990," Ford said. "We have grown and developed together over that time and most recently worked closely together at Tom Ford International."
Ford added: "Brian is a rare creature in our industry as he is highly analytical and practical yet also has tremendous people skills and is a proven leader. He has made many great contributions to Tom Ford International and I look forward to a new chapter in our growth and development with Brian at my side."
Tom Ford International announces new president
Commenting on his new role, Blake said: "Since I joined Tom Ford International, I have had the privilege of working alongside an outstanding team of talented individuals who have significantly contributed to the growth of our company.
"I am honoured to be part of this exceptional organisation and look forward to working closely with Tom Ford as we continue to build our business and reputation as the world's leading luxury brand."
Blake is a 40-year veteran of the fashion industry who has also served as president and chief executive of Gucci Worldwide, chief operating officer and commercial director worldwide for Prada and Miu Miu, and president and chief operating officer worldwide for Burberry.
Tom Ford International was formed in 2005 by the designer and former Gucci Group president and chief executive Domenico De Sole, who serves as chairman of the company. Initially, the brand launched with menswear and in 2010 it added womenswear. It has 124 freestanding Tom Ford stores and shop-in-shops in locations including London, New York, Toronto, Milan, Moscow, Dubai, Tokyo, Seoul, Hong Kong, Shanghai, New Delhi, Beijing, and Sydney.
Image: via Tom Ford website
Vivian Hendriksz

|
London - Miles Cahn, co-founder of leather goods company Coach, passed away in his home in Manhattan, New York last Friday at the age of 95. His passing was later confirmed by his son-in-law, chef Mario Batali.
Born and raised in New York City, Cahn founded Coach together with his wife Lillian in 1961 after they acquired a small leather manufacturer on West 34th Street, known as Gali Leather Products. However, the duo first started out in 1941, producing leather goods for men together with a team of six leather workers under the name Manhattan Leather bags. However, it was not until the company started making women's handbags using the same leather used to make baseball gloves, one of Mrs.Cahn's ideas, that the brand began to carve out a name for itself.
Mrs. Cahn, who passed away in 2013 at the age of 89, is said to have been impressed by the quality and the durability of the cowhide used to produce the gloves and the handbags were a big hit thanks to the sturdy leather, which became soft and supple with time and wear. In 1961, the Cahns also hired Bonnie Cashion, who is seen as a pioneer in sportswear, to design their Coach handbags. She is credited with revolutionizing women's handbags and designed the leather goods house toggle hardware features on the handbags as well as duffle bags, bucket bags and smaller coin purses in bright colours.
The design duo, who are said to have achieved sales of 20 million dollars a year by the early 1980s, continued producing their collections at their 34th Street factory until Coach's sale. In July, 1985, the Cahns sold the leather goods company to Sara Lee Corp for reportedly 30 million dollars. In 1996, Coach hired Reed Krakoff, former president and executive creative director, who has been credited with transforming the company into a global fashion house and expanding its product range exponentially. He was succeeded by Stuart Vevers in 2014, who continues to oversee the creative direction of Coach. Sara Lee Corp spun off Coach in 2000 for approximately 1 billion dollars.
Prachi Singh

|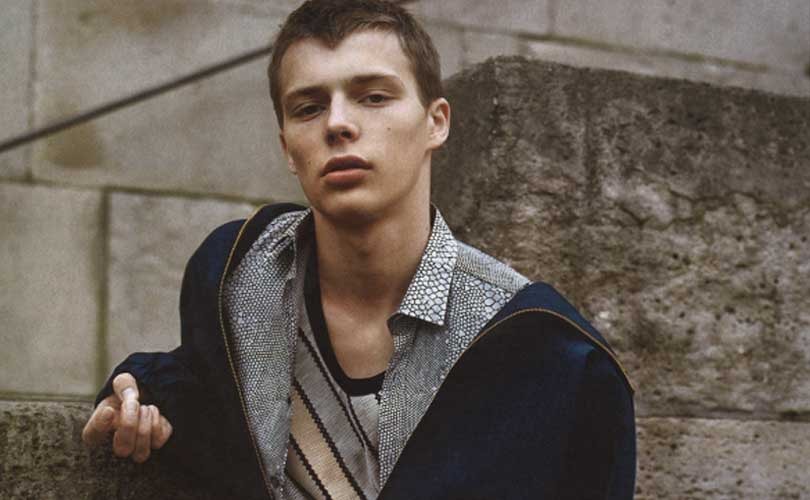 Perry Ellis International has appointed David Rattner as Chief Financial Officer of the company. Rattner will report to Oscar Feldenkreis, CEO & President of Perry Ellis International. He brings over 20 years of financial experience from Elizabeth Arden, most recently serving as VP finance and corporate controller. Rattner replaces Anita Britt, who has announced her retirement from the company effective March 31, 2017.
"We are pleased to welcome David to Perry Ellis International and expect his breadth of experience will be a critical element as we enter the growth mode of our 5 point growth and profitability plan," said Oscar Feldenkreis in a company statement, adding, "We thank Anita for her eight years of contributions at Perry Ellis. She has been instrumental in assisting Perry Ellis to drive gross margin expansion, expense savings and inventory turns."
"I am thrilled to join the talented Perry Ellis team and believe the potential for growth and value creation is tremendous. These are both exciting and challenging times in the apparel industry, which present real opportunities for a company like Perry Ellis, with its strong portfolio of brands and its focus on delivering innovative retail experience to its customers and consumers," added Rattner.
Picture:Perry Ellis International
Don-Alvin Adegeest

|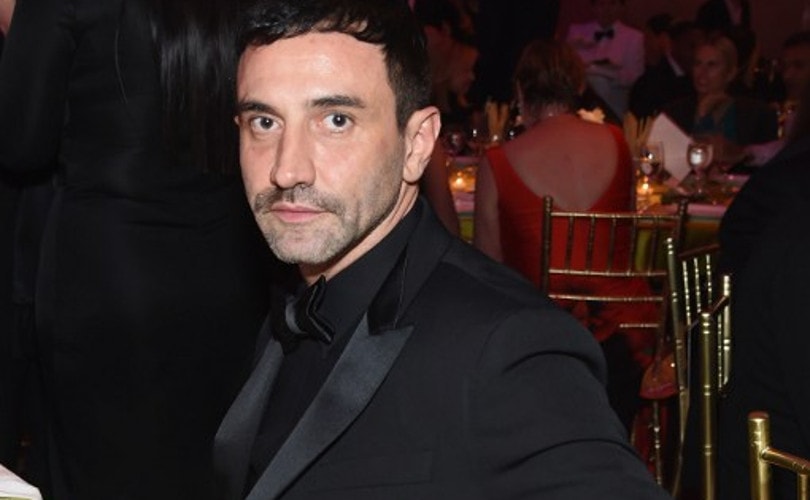 Riccardo Tisci is to exit Givenchy, the company announced on Thursday. Rumours of a possible departure have been circulating for months, speculating the Italian-born designer may be heading back to his homeland to take the reigns at Versace.
Tisci's contract expired on 31st January, meaning his autumn winter 2017 menswear collection and SS17 couture collection were his last. Givenchy confirmed it has cancelled the brand's fall 17 womenswear presentation, which would have taken place on March 5th in Paris.
It is expected the studio will design the interim collection while the LVMH-owned brand looks for a successor.
Last week French luxury house Chloe bid goodbye to its creative director Claire Waight Keller, who is now amongst a set of designers not currently tied to a fashion house. Alber Elbaz, Hedi Slimane and Peter Copping could be in the mix, as could Balmain's Olivier Rousteing.
Givenchy may have unknowingly foreshadowed the future, when Donatella Versace was the face of its ad campaign in 2015.
Photo credit: Jamie Mccarthy / Getty Images North America / AFP
Don-Alvin Adegeest

|
When Ralph Lauren announced in September 2015 he was stepping down from his company and handing the reigns to former Old Navy and H&M veteran Stefan Larsson, nobody foresaw the mutual love affair would fizzle out so soon.
At the time Larsson was tasked with honing a brand stretched by profligate licensing agreements and more polo-logo'd merchandise than is considered respectably chic.
When Larsson was appointed, profits were down 10 percent
Back then, growth at Ralph Lauren had cooled and profits nosedived 10 percent. Perhaps time for its founder to take a step back after helming the company for over four decades. "My job is to think always about the future of our company and how to move it forward. Stefan Larsson is exceptionally talented, and he will bring our company a fresh and exciting global perspective," Ralph Lauren himself said in statement.
Less than one and a half years later the company announced Larsson will leave the company on May 1st, after mutually deciding to part ways following disagreements over its turnaround strategy.
"Stefan and I share a love and respect for the DNA of this great brand, and we both recognise the need to evolve," said Ralph Lauren, the founder, executive chairman and chief creative officer of the company.
"However, we have found that we have different views on how to evolve the creative and consumer-facing parts of the business. After many conversations with one another, and our Board of Directors, we have agreed to part ways. I am grateful for what Stefan has contributed during his time with us, setting us in the right direction," he said in a statement.
According to the Business of Fashion Lauren said the company was committed to moving the business forward, following the actions it has taken over the past few years to strengthen its team, refocus its brands and marketing and reducing its costs.
Sara Ehlers

|
Tory Burch just hired on a new senior vice president of global digital for their brand. Julie Atkinson took on the new role to build the brand this past Monday, January 30.
The position was newly created for Atkinson, according to Internet Retailer. In her new duties, she will oversee the e-commerce part of the company on an international level. Her past experience includes working at Starwood Hotels & Resorts Worldwide Inc. for approximately eight years. She was in charge of the company's global digital strategy. Using her experience in mobile and web from the past, she can help harness those skills into building Tory Burch's online presence.
The American lifestyle brand was founded originally in New York in 2009. The ready-to-wear, handbag, and footwear line retails approximately at 3,000 department and specialty stores worldwide. Tory Burch also has its own online magazine, Tory Daily, which provides all-original content. The company currently has an online site where Tory Daily is available. With Atkinson in her new position, the brand's online presence is expected to grow within the next upcoming years.
Sara Ehlers

|
Coach has just introduced a new position to their key staff. The luxury handbag maker recently hired on Carlos Becil as chief marketing officer.
In his new role, Becil's goal will be to identify the brand's overall message on a global scale. He will also need to direct the brand's marketing and initiative throughout all fashion seasons. As chief marketing officer, it's likely that his role mostly entails driving business and brand awareness for Coach. He will report to president of North American and global marketing Andre Cohen. "[He] has a proven track record of luxury brand building and a keen understanding of the importance of creating emotional connections with customers," Cohen told WWD of Becil.
Previously, he worked at Equinox as a chief marketing officer. He also held the position of senior vice president of marketing for Equinox and worked at Starwood Hotels & Resorts Worldwide as vice president. He has led many companies and has helped these brands grow through his tactics and strategies. With his experience in marketing as well as global brand management, Becil is expected to help drive Coach in the right direction.
AFP

|
Swedish fashion designer Katja Geiger, whose simple, brightly-coloured dresses were inspired by a fusion of Scandinavian and African culture, has died aged 97, local media said Wednesday.
Better known under her brand name Katja of Sweden, her work won international acclaim from the 1950s to the 1970s. Katja named a blouse after her close friend, Swedish movie legend Ingrid Bergman, who attended her fashion shows "as often as she could," according to the Dagens Nyheter daily.
Born in the southern Swedish town of Ekeby in 1920, Katja moved to New York to study fashion in 1946 at the Parsons School of Design. She later married film actor and director Rod Geiger, whose connections in Hollywood helped her career thrive in the 1960s.
Her husband worked closely with legendary Italian directors Federico Fellini and Roberto Rossellini. As a fashion designer in the US, Katja dined and partied with Charlie Chaplin and German playwright Bertolt Brecht.
In 1975, the Macy's department store in New York put Katja-designed bedding and ceramics on sale. A TV commercial featuring actors Bob Hope and Larry Hagman advertised bedsheets also designed by her.
She returned to southern Sweden with her husband in the 1990s. He died in the year 2000. (AFP)
Sara Ehlers

|
Shoes of Prey has recently unveiled a new strategy to amp up sales this year. The footwear company has hired on two new executives Andy Griffiths and Phillip Broyles in an effort to triple sales.
The e-tailer brought on Griffiths as vice president of marketing from Seven For All Mankind. At the denim label, he held the same position for four years. He also worked previously in fashion including elite brands such as Diesel. Broyles, coming from philanthropic shoewear company Toms, was brought on to the company last year also in an effort to help boost sales. In the past, he has worked with digital directing mobile and other platforms at various companies.
As both executives are accomplished in fashion in the past, their experience is meant to help move Shoes of Prey's business plan. Aimed at women professionals, the brand retails handcrafted, customized shoes with a bit of an Australian style. The shoes range in price around 225 dollars, with annual sales below 50 million dollars according to WWD. With the help of these two new professionals, the brand's goal in 2017 is to move forward to approximately 150 million dollars in revenue. As the brand continues to focus on its e-commerce site, only time will tell if the new hires are successful with their strategies.