Vivian Hendriksz

|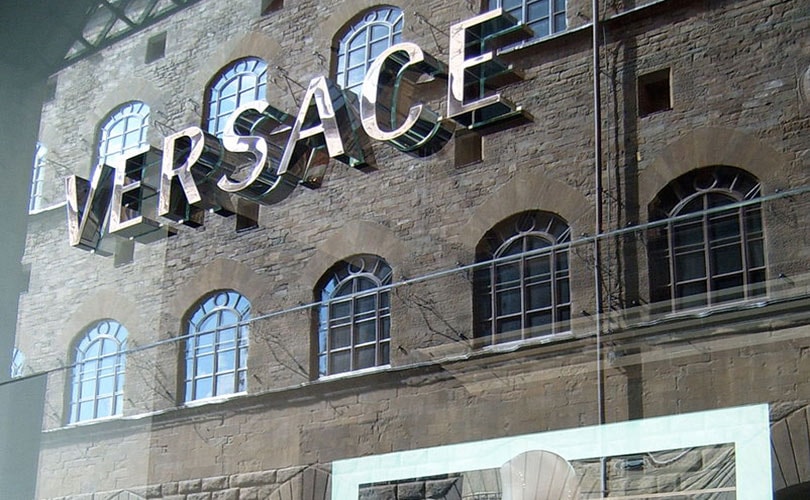 London - Although 2016 can be seen as the year of the designer musical chair dance, it seems as if 2017 will be no different as sources claim Italian fashion house Versace is in the process of luring Riccardo Tisci away from Givenchy. In fact, Versace is said to be so serious about hiring Tisci that it has decided to postpone its impending initial public offering (IPO).
Versace said to be eyeing up Riccardo Tisci and postponing IPO as it plans for the future
Market sources claim that Versace has decided to hold off on going public, after announcing in 2014 that it aimed to go public sometime within the next three to five years, in order to focus on a new expansion plan, which includes Tisci as its new creative director, according to WWD. The two parties are said to have held a number of discussions over the last three months, but an exact out come of the talks has yet to emerge.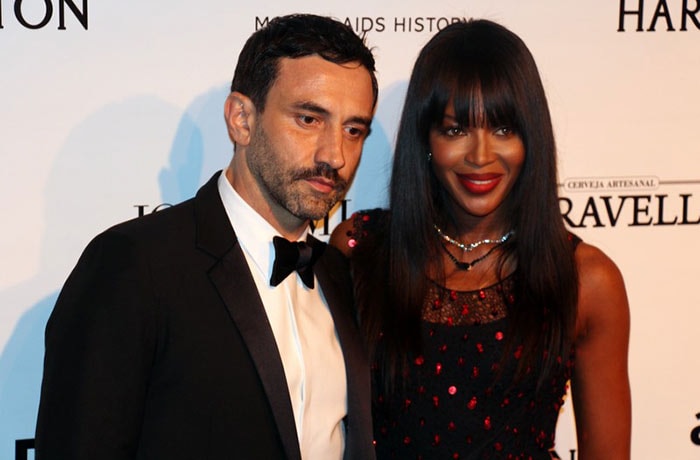 Riccardo Tisci is a long admirer of Gianni Versace's legacy and maintains a close relationship with Donatella Versace - he even featured her in Givenchy's fall/winter 2015 campaign. However, poaching Tisci from Givenchy will be no easy task for Versace, as he has been credited with reinventing the French's fashion house image and breathing new life into its collection. The creative director is currently preparing for Givenchy's Fall/Winter 2017 show this Friday during Paris Men's Fashion Week and is the middle of expanding the fashion house's currently product offering.
A spokesperson for Versace firmly denied any rumours that the company has postponed its IPO indefinitely Wednesday evening, stating that there was never "a specific timetable for that or any other financial event." The spokesperson added that they did not have a particular target date, "thus nothing has been postponed." However, in 2015 and 2016 former CEO Gian Giacomo Ferraris stressed the company was "seriously" preparing for its IPO, although he declined to outlined a timeline for the public listing.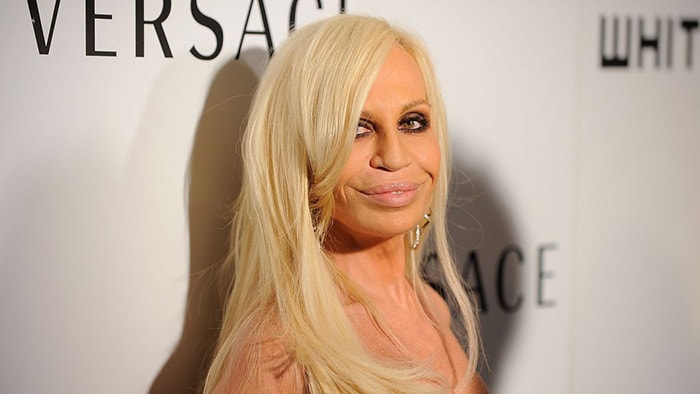 Givenchy denied to commented on the rumours concerning Tisci talks with Versace, as the Italian company's spokesperson stressed Donatella Versace's role as the fashion house's Creative Director. "At this time we do not have any plans to change that. Beyond that, of course, we do not comment on rumours." The speculation comes as Versace's CEO Jonathan Akeroyd calls off Atelier Versace's upcoming couture show at Paris Couture week, citing an "excessive" number of shows, combined with increased publicity from its red carpet celebrity dressing as part of the reason.
Photo 1: By Markus Bernet (Own work) [CC BY-SA 2.5 ( http://creativecommons.org/licenses/by-sa/2.5)], via Wikimedia Commons
Photo 2: By Celebrityabc,[CC BY-SA 2.5 ( http://creativecommons.org/licenses/by-sa/2.5),] via Flickr
Photo 3: By Renan Katayama (11 - Ricardo Tisci e Naomi Campbell) [CC BY-SA 2.0 (http://creativecommons.org/licenses/by-sa/2.0)], via Wikimedia Commons
Don-Alvin Adegeest

|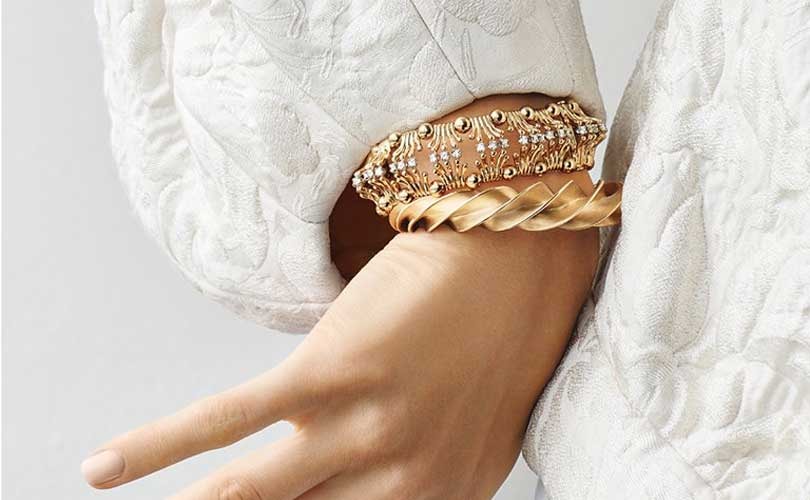 Luxury jewellery Tiffany has appointed Reed Krakow as its new Chief Artistic Officer. Reed will direct design for the company's brand jewelry, as well as luxury accessories, and lead the brand's overarching artistic and design vision with respect to stores, e-commerce, marketing and advertising.
Reed is a three-time CFDA award winner and best-known for his own label and serving as president and executive creative director of Coach.
"Reed's extraordinary talent and deep understanding of iconic American design, and Tiffany's defining role in its legacy, make him poised for great success in this new position," said Frederic Cumenal, chief executive officer of Tiffany & Co. "His expertise and creativity will continue to help build Tiffany as a global house of luxury."
"I'm honored to join Tiffany as Chief Artistic Officer and fully dedicate my creative focus to this storied American luxury brand," said Reed Krakoff. "The exceptional opportunity to further Tiffany's rich creative legacy of design and craftsmanship, and join the incredible talent within Tiffany, is truly inspiring."
Reed succeeds Francesca Amfitheatrof, who is leaving to pursue other opportunities.
Photo credit: Tiffany jewellery, source: Tiffany Facebook
Danielle Wightman-Stone

|
Sarah Rutson has left her position as vice-president of global buying at Net-a-Porter, after two years in the role. Rutson, who was hired in 2014 by founder Natalie Massenet ahead of the site's merger with Yoox, confirmed that she was stepping down from her role on her Instagram.
On the image-sharing platform, Rutson captioned a photo with her buying team: "@netaporter thank you my amazing amazing buying team #best in the world. Too many to mention you are all stars a huge huge thank you…#bestbrandintheworld and so proud to have been part of it. Time for some #lifebalance for me now for a few months."
She also thanked Federico Marchetti, founder of Yoox and current chief executive of Yoox Net-a-Porter, as well as Net-a-Porter president Alison Loehnis.
Rutson who has served as the unofficial face of the luxury e-commerce giant also announced on Instagram that the reason she was leaving was to focus on her family: "It's been an amazing two years and a long week of goodbyes here. But really time for my family and daughter to be my front row for now."
Following her departure, Net-a-Porter said: "We would like to thank Sarah for the passion and dedication she has shown to Net-a-porter. During her tenure, our product selection has remained a key differentiator, providing our global customers with the best curated edit of the season's most covetable collections. She leaves behind a very talented buying team who will continue to deliver exciting growth for the business."
Rutson joined Net-a-Porter from Hong Kong-based retailer Lane Crawford, where she served as its fashion director for 21 years.
Danielle Wightman-Stone

|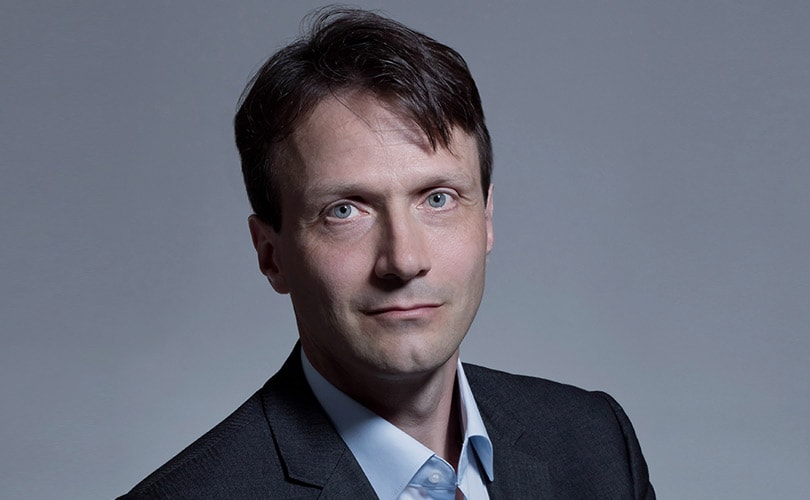 Wolfgang Blau, who currently heads Condé Nast International's digital operations, will become president of the company on August 1 in a move to bring "digital authority to the heart of the organisation's leadership".
Announced by Jonathan Newhouse, chairman and chief executive of the company, Blau will replace Nicholas Coleridge, who is stepping down as company president and managing director of Conde Nast's British unit on July 31 after 27 years with the organisation.
Blau has been chief digital officer of Condé Nast International since December 2015, and prior to that he served as executive director of digital strategy for The Guardian group.
"Wolfgang Blau is a rare executive who can combine digital mastery with the journalistic talent and experience needed to redefine excellence in the digital age. He is the ideal person to drive Condé Nast International's growth," said Newhouse.
Replacing Coleridge in his role as managing director of Condé Nast Britain will be Albert Read, who has been deputy managing director since 2010. He will assume his new role on August 1.
In addition, the company also announced a new executive role, Vogue digital director responsible for the brand's digital business across 21 country markets. Jamie Jouning, currently publisher of British Glamour, will take on this role, created to "better serve its advertisers". His responsibilities do not include American Vogue.
While James Woolhouse has been appointed to a newly created position, executive vice president and chief operating officer, effective immediately. Woolhouse has served as the company's Asia Pacific President, based in Hong Kong, since 2005 and previously held management positions in Britain, Australia and Japan. He will continue to supervise the Asia-Pacific region while taking on wider responsibilities, and will move from Hong Kong to London.
In a further step to reinforce the management team, Jason Miles, the current director of planning, has been named director of finance and strategy, effective immediately.
Image: Wolfgang Blau courtesy of Condé Nast International
Sara Ehlers

|
Yandy.com recently just made a new change to its staff. Thom Brodeur has been hired on as the e-commerce chief executive officer.
In the past, Brodeur has worked at various technology companies including Marketwire, GoDaddy, Tallwave, Digital Air Strike, and more. His positions ranged from director of worldwide product marketing, vice president of strategy and marketing, senior vice president of global strategy and development and more. In joining the Yandy.com team, Brodeur will help the business "transition into the next phase of its growth," WWD reports.
The emerging business was founded in 2005 as a lingerie and apparel line. The company, established by Chad Horstman, currently carries over 10,000 merchandise including dresses, costumes, bras, and accessories. In order to grow the business more, the company has brought on Brodeur for expansion. In his new role he succeeds Horstman, who previously held the position as chief executive officer.
Don-Alvin Adegeest

|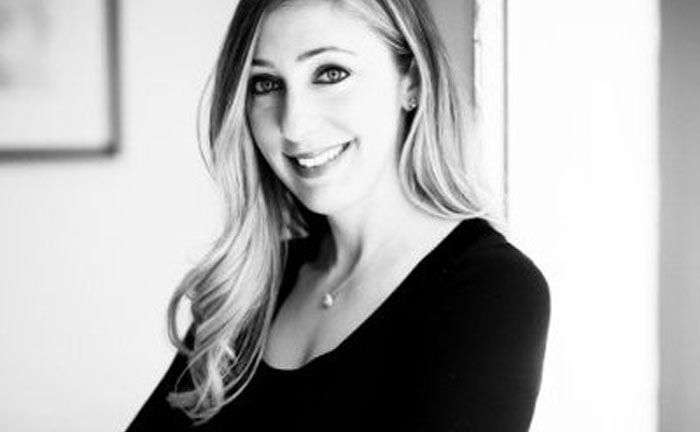 In a new key appointment at Ralph Lauren, the American luxury brand has appointed Katie Ioanilli as corporate senior vice president, global corporate communications
Ioanilli will report directly to the company's president and chief executive officer, Stefan Larsson. Ioanilli's remit will include overseeing all global corporate and internal communications, and divisions including communications events; wellness, philanthropy and recognition; public policy; affairs, and CSR and RL Today, the company's employee platform.
"We continue to strengthen our leadership team as part of our Way Forward Plan, and Katie arrives at a very important time as we progress in our transformation," Larsson told WWD. "Katie's results-driven approach and experience working with some of the world's best-known brands will help us to achieve our business and communications goals."
According to Ioanilli's LinkedIn page, she was most recently a London-based partner of the Brunswick Group LLP where she advised blue chip companies and start-ups in the retail, luxury, consumer goods and tech sectors on critical reputation matters - from IPOs to M&A, shareholder activism, crises and corporate positioning.
Photo credit:Katie Foley Ioanilli, source: LinkedIn
Vivian Hendriksz

|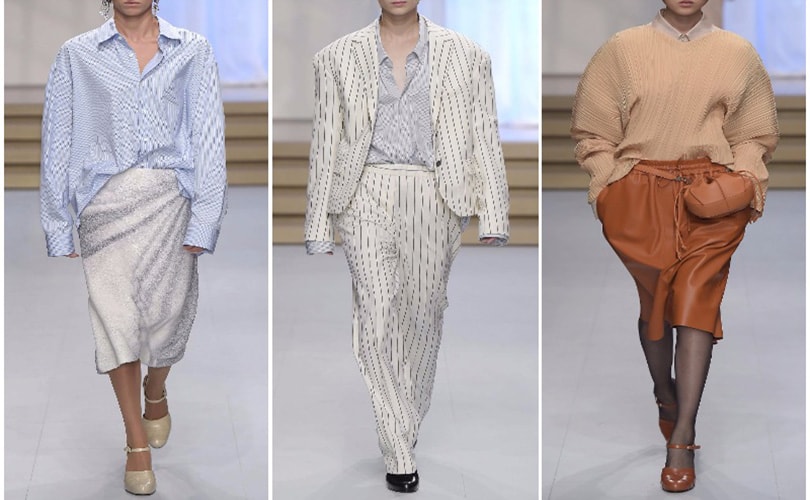 London - It's a new year, which means it is time fashion houses started searching for new creative direction and Jil Sander is no exception. The Milan-based label is said to had hired not one, but two new creative directors, in the form of married duo Lucie and Luke Meier to succeed Rodolfo Paglialunga, according to sources from WWD.
Jil Sander said to appoint Lucie and Luke Meier as new co-creative directors
It is certainly not the first time speculation concerning new creative leadership at Jil Sanders has hit the airwaves. Last November, reports emerged that Jil Sander had been in contact with numerous designers, including Lucie Meier and Simon Porte Jacquemus, in search of a new head of design. Sources indicate that although the duo have been tapped, they are not set to step in until March this year, after Rodolfo Paglialunga present's his women's wear collection for Jil Sander.
Lucie Meier, together with Serge Ruffieux, previously lead the spring and fall ready-to-wear and couture studios at french fashion house Dior under the leadership of Raf Simons, before being taking over the creative reins following his exit. Following the arrival of Simons successor, Maria Grazia Chiuri, the two stepped back from the limelight. Meier's husband, Luke Meier, is the co-founder and creative director of men's wear streetwear brand OAMC, which he launched with Arnaud Faeh in 2013.
Both Lucie and Luke Meier have established careers within the fashion industry and bring with them years of experience to Jil Sander. Lucie cut her teeth working for luxury fashion houses Balenciaga and Louis Vuitton, whereas Luke previously led the design teams at Supreme as creative director. Together the couple are said to each bring their own area of expertise to the label and co-produce its men's and women's wear collections.
The current creative director at Jil Sander, Paglialunga, has received mixed reviews for his designs since his appointment in April, 2014. The label itself has gone through an unsettling period in terms of design, with its founder German designer Jil Sander exiting and returning to the brand a number of times as creative director before stepping down from her role for good in 2013.
Their appointment would come amid a turbulent time for creative heads at fashion houses, with Brioni, Roberto Cavalli, Carven, Marni and Salvatore Ferragamo all appointing new creative leaders last year and Dior, Lanvin and Yves Saint Laurent all debut collections from their new creative directors during Paris Fashion Week last season.
Photo: Jil Sander runway SS17, website
Sara Ehlers

|
Los Angeles-based basics label Cotton Citizen recently has made changes to its executive staff. The apparel company just confirmed bringing on Eddie Bromberg as its new president to help expand the line.
Cotton Citizen is known for its quality knits for both menswear and womenswear. The brand retails form approximately 65 to 225 dollars currently ranging from sweatshirts, t-shirts, bottoms, and more. Founded by Adam Vanunu, Bromberg is joining the team to help expand the collection as well as grow the brand. The two plan to move Cotton Citizen forward with its products, venturing into more apparel categories. "We want to really extend the entire vision of the brand," Bromberg told WWD.
The brand also confirmed it will be looking to expand by offering more denim, outerwear, and bottoms according to the publication. Cotton Citizen also is looking to add home goods in the future. As the Los Angeles-based label is known more for its luxury athleisure products, the new direction could shape the company's overall branding.
Danielle Wightman-Stone

|
Former president of Ralph Lauren's Polo and Lauren Footwear brands, Joel Oblonsky has been named the new chief executive officer of the Nine West and Bandolino division of Nine West Holdings, Inc., effective immediately.
In his role as chief executive of Nine West and Bandolino, he will be responsible for leading the business operations and brand strategy for both brands, a press statement from the footwear company confirmed.
Oblonsky has more than 20 years of experience in footwear and accessories and stepped down from his role at Ralph Lauren Polo in September, a post he held since 2007. While there, Oblonsky grew both brands into market leaders in footwear and accessories.
Prior to his role at Ralph Lauren, Oblonsky served as president and chief operations officer of Nina Footwear Corporation from 2004 to 2007, where he was credited with significantly increasing wholesale sales and successfully established the brand. In addition, he also held numerous management roles at Nine West including president of Bandolino from 1999 to 2003.
"We are very excited to have Joel return to Nine West as CEO of the Nine West and Bandolino division," said Ralph Schipani, interim chief executive of Nine West Holdings. "Joel has a deep understanding of operations and strategy, bringing two decades of senior leadership experience in footwear and accessories."
Schipani added: "We believe Joel is a great fit for Nine West and Bandolino given his familiarity with our brands and his track record of profitably growing businesses, and we look forward to his immediate contributions."
Danielle Wightman-Stone

|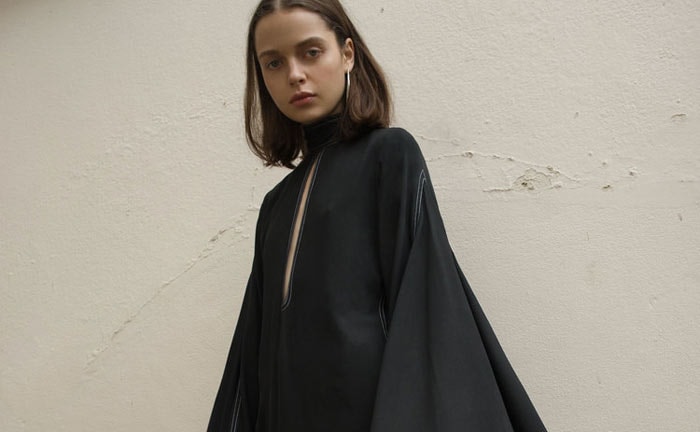 A number of fashion designers including Canadian sister duo Chloe and Parris Gordon, lingerie designer Morgan Curtis, and Bikini Luxe founder Candice Galek have all been named in this year's Forbes '30 under 30' list in the arts and style section.
The annual list highlights the "brightest entrepreneurs, innovators, and game changers" and this year features 600 talents across 20 categories with fashion dominating the art and style and retail and e-commerce sections.
The arts and style showcases Claudia Li, fashion designer who debut at New York Fashion Week in 2015 and has studied in London and worked for J.W. Anderson, alongside Angela Luna, a 22-year-old designer who has created a fashion collection intended to assist refugees, including a cape that transforms into a tent, and Marieclaire St. John from Dresshirt, as well as Canadian sisters Chloe and Parris Gordon founders of womenswear apparel line Beaufille.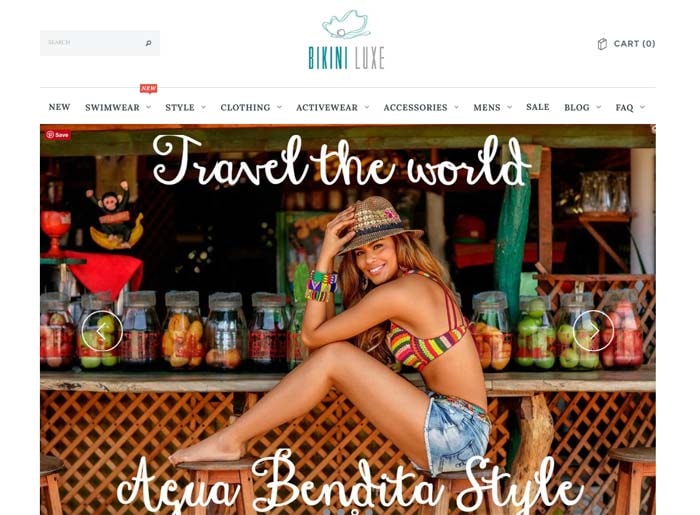 "We are incredibly honoured to be recognised amongst these young talents! Thank you, Forbes, for including #beaufille in your top 30 under 30," the duo wrote on Beaufille's Facebook page.
In addition, lingerie designer Morgan Curtis, founder of Morgan Lane and daughter of famed womenswear designer Jill Stuart made the list, as did VillageLuxe founder Julia Gudish Krueger, and Vanessa Stofenmacher, founder of Los Angeles-based direct-to-consumer fine jewellery start-up Vrai and Oro.
While Candice Galek founder of Bikini Luxe an online swimsuit retailer, is being showcased for her unconventional approach to promoting her website by using professional networking site LinkedIn. The controversial approach boosted Bikini Luxe's sales by 20 percent.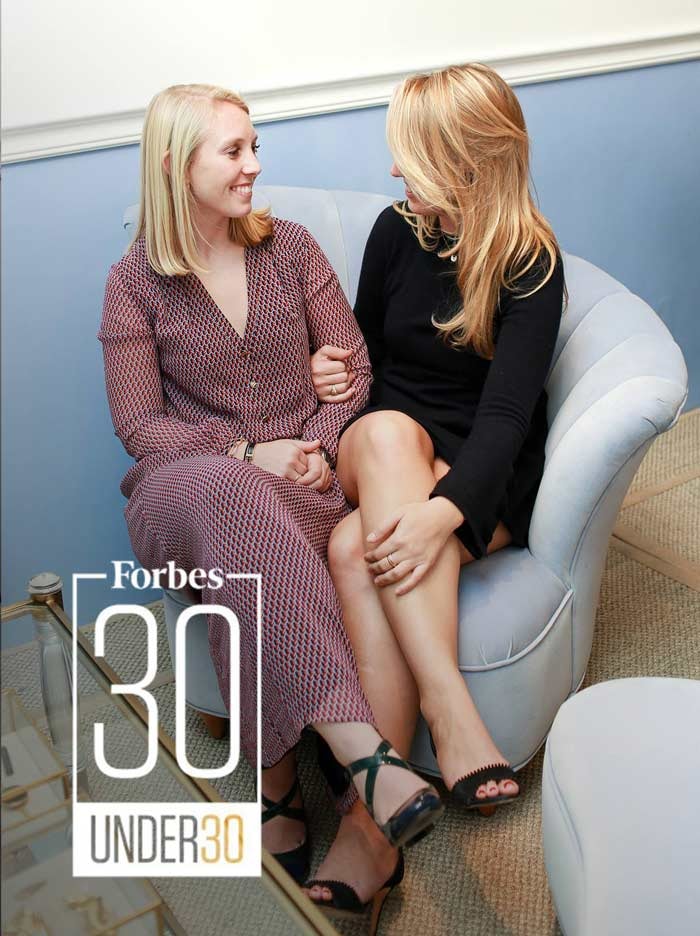 Fashion brands dominate Forbes '30 under 30' retail and e-commerce list
In the retail and e-commerce section, husband and wife team, Laura and Michael Dweck lead the pack for their e-commerce brand Basic Outfitters that is aiming to modernise the sock and underwear drawer, while nieces of fashion mogul Tory Burch, Chloe and Neely Burch have made the list for their Neely and Chloe brand of affordable handbags and shoes.
Others who made the list include: Andrew Brooks, founder of accessories brand Vianel; Jennifer Chong, co-founder of Linjer which sells minimalist leather goods and watches; Ellie Dinh, co-founder and creative director of Girlfriend Collection, a direct-to-consumer fashion label offering environmentally and socially responsible athletic and leisure wear; Matt Dronkers and Andrew Nilon, founders of Electric Family that collaborates with top DJ's to make bracelets and apparel aimed at music fans; Furqan Khan, founder of Kixify an online marketplace to buy and sell trainers; Nicole Najafi founder of upscale jeans retailer Industry Standard; and Justin Schneider, founder of Wolf and Shepherd a footwear brand.
Images: Bikini Luxe website, Neely and Chloe Facebook, and Beaufille website