Danielle Wightman-Stone

|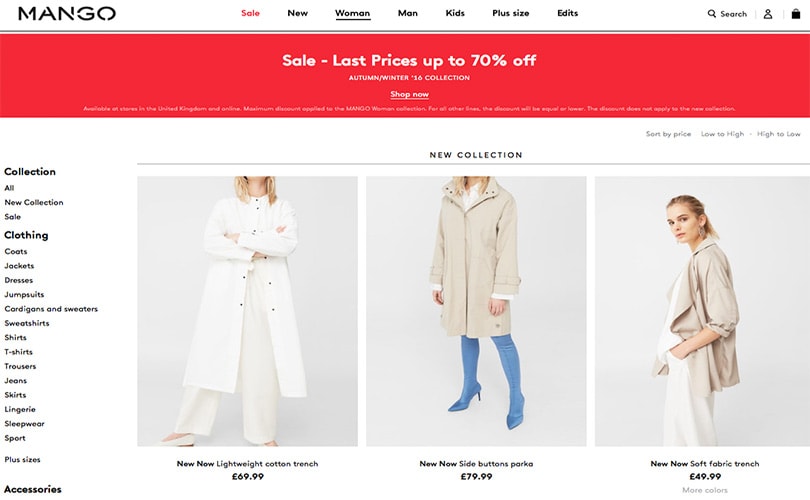 Myntra, India's leading online shopping platform, has been awarded the master distribution and management rights for Spanish fast-fashion brand Mango in India.
The move means that Myntra will be responsible for managing Mango's omnichannel presence including Mango.com, offline stores in the country as well as the brand's presence on its own platforms, Myntra and Jabong. Plans include the ambitious opening of 25-30 Mango stores in India over the next five years.
The association between the two companies goes back to 2014 when apparel from Mango was first listed on Myntra, and Mango is currently one of the top five womenswear brands on the marketplace.
Commenting on the news, Ananth Narayanan, chief executive of Myntra and Jabong, said: "We are very excited to be the first e-commerce company to be awarded these exclusive rights by a leading global fashion brand such as Mango. This agreement further strengthens our position as the leading fashion and lifestyle destination and is in line with our strategy to provide our customers access to the best of international brands.
"We expect to grow Mango's India business exponentially over the next 5 years. This event marks an epoch in our journey and the beginning of a new age in omnichannel fashion in the country."
Myntra plans to open 25-30 Mango stores in India
Mango vice-chairman and member of the board of directors, Daniel Lopez, added: "We have had a very good partnership with Myntra over the last three years and Mango has performed extremely well on their platform. A high degree of technological capability backed by incomparable logistical facilities covering the entire country make Myntra an ideal entity to enhance our partnership with. "We are targeting exponential growth for Mango in India in the coming years and are optimistic about achieving the same through Myntra."
Myntra has more than 18 million monthly active users along with Jabong and has partnered with over 2000 leading fashion and lifestyle brands in the country such as Nike, Adidas, Puma, Levis, Wrangler, Arrow, Jealous 21, Diesel, Timberland, and Biba.
Image: mango.com
Sara Ehlers

|
Lifestyle brand Need Supply Co. just confirmed plans to settle into expansion in terms of apparel categories and retail. The label has unveiled plans to bring another West Coast store as well as expanding into accessories.
The sophisticated contemporary label unveiled just last year a new womenswear and menswear line. This collection came out after Need Supply had established itself as a lifestyle multi-brand retail concept. In its next steps, the company has decided to expand with more pop-ups as well as another store on the West Coast, according to WWD. Additionally, Need Supply may move into offering accessories as early as spring 2018. The company is also planning to do more partnerships for its retail stores as well. "We're really interested in incorporating more brand collaborations in the Need line as well as evolving into lifestyle products," Krystle Kemp, women's fashion director of the brand, told the publication.
The Richmond-based company started in 1996 offering vintage women's and men's clothing. Since then, the brand has transformed into a curation of high-quality products offered on the brand's website as well as in-store. Need Supply Co. is now known for its mix of edgy brands as well as having a wide range of product offerings. Venturing into home and accessories may be the next big step for the brand. The company hasn't released a set date for any store openings either, but the confirmations of plans to open more show the brand is moving forward.
FashionUnited

|
Saks Fifth Avenue may open two stores in India through a partnership with Aditya Birla Fashion and Retail. These stores will located in New Delhi and Mumbai. The luxury goods retailer will have goods from brands like Gucci, Burberry and Ralph Lauren across segments, such as cosmetics, apparel and accessories. Saks Fifth Avenue will be the first multi-brand luxury retailer to enter India. Globally Saks Fifth Avenue has about 60 stores.
Aditya Birla Fashion and Retail's business includes the Madura Fashion division. It sells brands including Van Heusen, Louis Philippe, Peter England and Allen Solly. Pantaloons which it acquired in 2012, is India's largest fashion and apparel retailer with a revenue of over Rs 6,060 crores in financial year 2016. In the luxury segment, Aditya Birla operates multi-brand retail chain Collective and has been slowly expanding its portfolio. Last year it announced a partnership with UK-based luxury brand Simon Carter and US-based fashion retailer Forever 21.
The luxury goods market in India is still to reach its full potential and lags behind more advanced markets such as China by 12 years. India's luxury goods market is led by the National Capital Region, Mumbai and Bangalore. It is dominated by single-brand retailers such as Gucci and Louis Vuitton, which have about half a dozen stores in India.
Sara Ehlers

|
American brand Schott NYC has decided to move forward with expansion. The company recently confirmed plans of opening a new flagship in Chicago.
The new store will debut off of Milwaukee Avenue encompassing 1,800 square feet. The decision to move into the new city comes from a mission of building brand awareness. "Educating people through stores is important for us," chief operational officer Jason Schott told WWD. The store has built a reputation for itself locally in New York and has also a store in Los Angeles. Known for its heritage and iconic styles, the brand highlights edgy, outdoor clothing specializing in leather jackets. Moving its territory into the windy of Chicago could prove favorable for the label.
The brand has also confirmed it will be relocation its Los Angeles label. Located at The Americana, the next move will be off of La Brea because the company has realized their target audience. "We find that our core customer doesn't want to go to a mall so we need to go where they are and we make sense on the street," Schott told the publication. The company hasn't confirmed an opening date for its Chicago flagship but confirms that it will be this spring. The Los Angeles relocation is set to open this month.
Sara Ehlers

|
American clothing brand Guess has decided to venture off into expansion on an international level. Chief executive officer Victor Herrero just confirmed plans to broaden the company's reach in both Europe and Asia.
The company has done well in both North America and South America, expanding in the past couple of years. Guess hasn't done as well in Europe and Asia in terms of performance in its third quarter, as reported by WWD. The quarter, which ended October 29, resulted in a total of 9.1 million dollars in net earnings, which is 3.3 million dollars less than previously. However, the company's revenue rose three percent, totalling 536.3 million dollars. Due to these results, Herrero has confirmed that Guess is expecting to increase its sales in Europe and Asia in the future. According to the publication, projected sales for Europe and Asia would grow, while its sales in America may decline.
Currently, the company has done well in the Americas, as the brand originated in Los Angeles. Known for its iconic, quality jeans, Guess has grown as a staple, iconic brand in America. After recently launching a 35th Anniversary collection, the brand has been able to continue creating unique, high-caliber products. Moving forward,it seems that Guess has plans of increasing sales in all areas on a more global scale, focusing more on international countries.
Don-Alvin Adegeest

|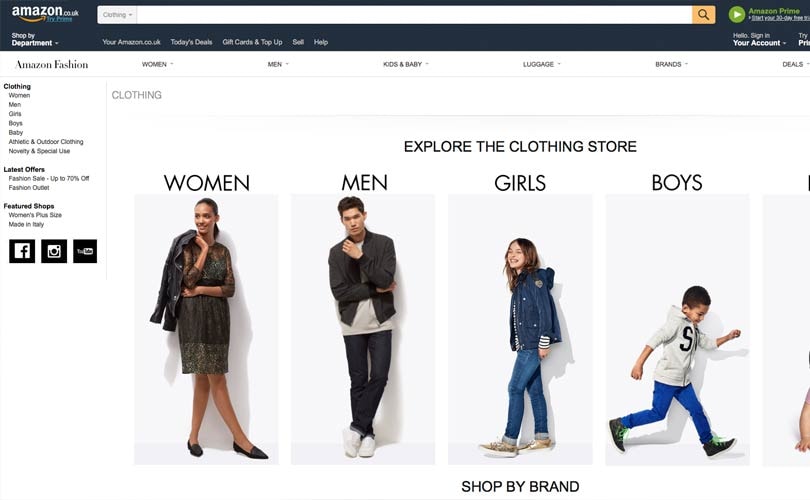 London - Amazon has firmly set its sights on world domination on all aspects of ecommerce and is thought to be investing in its own fashion label.
The company has reported poached senior design and buying experts from Marks & Spencer and Primark, according to Drapers, as it starts to build its own brand in the UK.
While Amazon already sells many fashion brands, including third party suppliers in the UK, it has yet to launch a brand that can compete with the stalwarts of the British high streets, like M&S and Next and online giants Asos and Boohoo.
Richard Lim, chief executive of Retail Economics told the Evening Standard the online giant has the power to 'stir things up'. He said: 'Amazon is a very cash rich business and if they want to launch into a sector, they won't do things by half.'
Amazon has added over 350 new brands across its European sites
Amazon said it sold more than 60m fashion items after adding 350 new brands across its European websites earlier this month, making it one of the fastest growing categories.
It announced profits of 749 million dollars for the final quarter of 2016, a 55 percent increase on the previous quarter. After years of prioritising growth over profits, this was its seventh consecutive profitable quarter.
In 2015 Amazon Amazon opened a photography studio in Shoreditch, a 46,000 square-foot venue with 22 photography bays. The company said it is one of the largest of its kind in Europe and will help it create more than 500,000 images of clothes to its sites every year.
"Our aim is to make Amazon the best place to buy fashion online," said Sergio Bucher, VP of Amazon Fashion EU, in a statement. "The opening of our new fashion studio, in the heart of one of the leading fashion capitals of the world, illustrates our ambitions."
Photo credit: Amazon fashion homepage
Sara Ehlers

|
Nordstrom Rack is planning to open its second location in Manhattan this year. Debuting in fall 2017, the store will open a 46,500 square foot space off of 6th Avenue.
The new space will span over three levels at The Durst Organization. The flagship will serve as a second location for Nordstrom Rack in the metropolitan area. "Having a store near Herald Square – one of the most iconic shopping destinations in the world – is very exciting for us, and we look forward to offering visitors and residents of New York an additional location to shop with us," Karen McKibbin, president of Nordstrom Rack, said in a statement. The off-price retail store will offer a selection of on-trend apparel and accessories at the new store.
The Seattle-based company hasn't secured an official launch date, but will be opening the Manhattan store in the fall. The store will add to Nordstrom's 349 operating locations in approximately 40 states. Out of those locations, 215 serve as Nordstrom Rack stores offering discounted prices of designer brands. Expanding its reach in Manhattan is one way for the retailer to branch out its local footprint in a luxury shopping area.
Sara Ehlers

|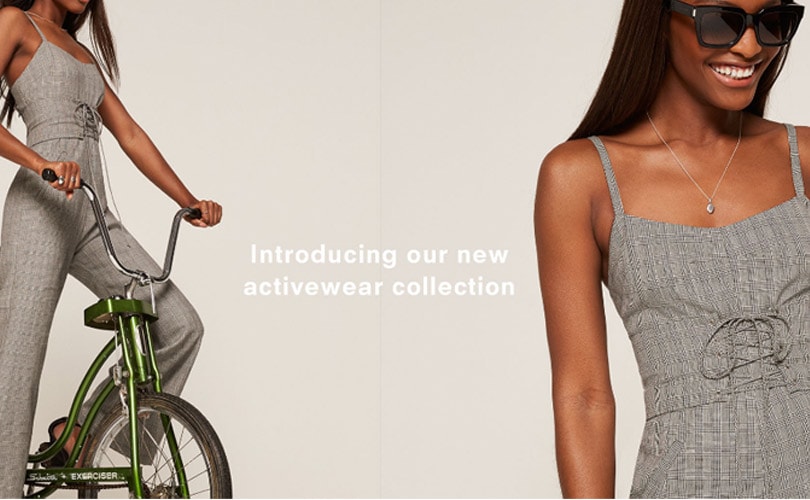 Reformation is revamping its stores with a new wave of digital. The sustainable contemporary brand is opening a new store in San Francisco that will be heavily tech-influenced.
The new space will open in San Francisco's Mission District at 3,500 square feet. Instead of going the traditional route of having a mannequin window and visuals, the store is headed towards a more minimalist approach. The flagship will be based on technology, which will reflect the experience of shopping on Reformation's online website. "You have the ease of the web site where you can easily search, easily find everything, but the fun of the store," founder and chief executive officer Yael Aflalo told WWD of the new location. The store's functions will include being able to shop with an iPad in hand to create their own dressing rooms. There will be access to touchscreens that will allow customers to find the styles they want in their preferred size more easily. The store will also have outlets for various phones so that customers can listen to music while they try on clothes. This also helps for Reformation to keep track of which styles are doing best in-store, according to WWD.
As retail seems to be on the decline, it's an interesting move for stores to invest in more digitally-inspired concepts. Creating a unique experience is one way for retailers to keep things interesting for shopper. Currently, Reformation has confirmed that the new tech-store will debut next Tuesday on February 21. The label, which has done very well online, can only seem to benefit from the e-commerce-influenced store.
Photo: Reformation
Don-Alvin Adegeest

|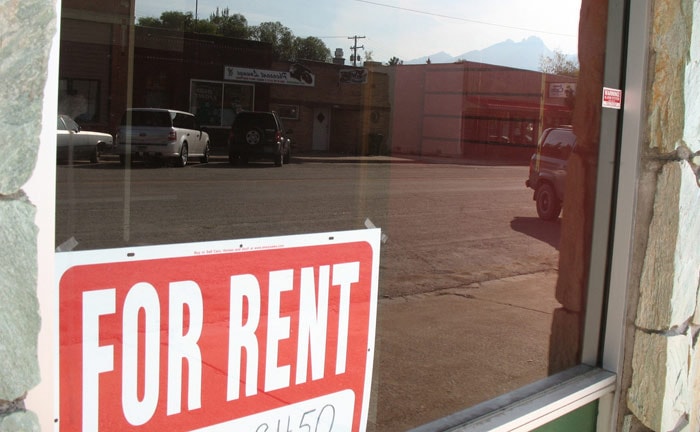 January was a tough month for UK sales, but while general footfall fell retail vacancies have remained relatively stable, reports the British Retail Consortium.
The BRC's Chief Executive Helen Dickinson, OBE stated: "Our quarterly vacancy rate data shows shop vacancies virtually unchanged at 9.4 per cent of all shops compared 9.5 per cent in October. On a regional level, it was London that saw the strongest improvement, with the proportion of empty shops falling from 9.5 to 8.4 per cent over the three months to January. However, in some parts of the country the number of empty shops remains worryingly high and act merely as a blot on landscape of local communities. And while the overall the rate has tended to remain around 9 to 10 per cent since July 2015, the variation between successful and vulnerable locations grows ever wider.
Springboard's Marketing and Insights Director Diane Wehrle commented: "The UK vacancy rate improved from 9.5 percent in October to 9.4 percent in January. This can be partly explained by the churn of occupancy from retail to hospitality, a feature of the last year, but is also due the fact that the vacancy rate reflects footfall and sales, and so lags behind these as a performance indicator. But it does demonstrate that retail destinations are adapting, with new occupiers offering a much demanded all round customer experience."
"At a time when retail is being re-imagined as customers seek more engaging experiences in our high streets, town centres and retail park and centres, the incentive for retailers to innovate and invest in physical space is being curtailed by the upward only trajectory of business rates," Dickinson added.
Photo credit: Vacant storefront, source: Flickr
Danielle Wightman-Stone

|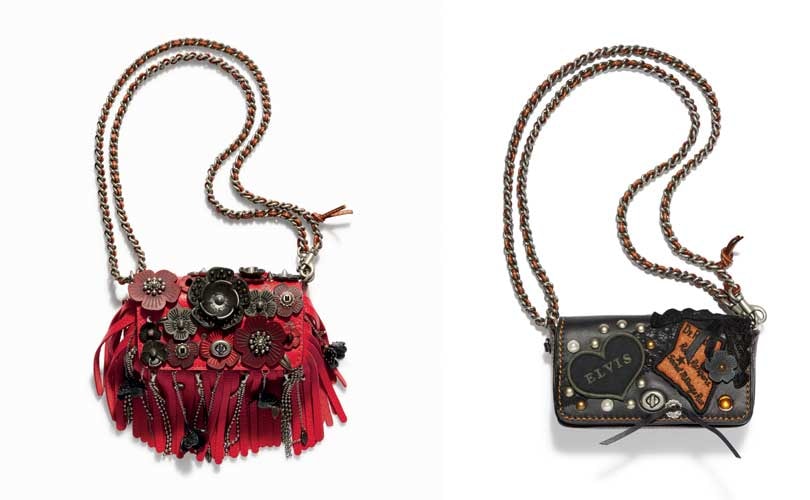 New York-based fashion and accessories label Coach has opened its first standalone store in Italy on Milan's premiere shopping street, Via Montenapoleone.
The 1,650 square foot store has been designed by executive creative director Stuart Vevers in partnership with William Sofield, designer and president of Studio Sofield and fuses the existing historic architectural elements with the brand's signature interior features.
In a nod to Coach's heritage, flooring is composed of carriage-house brick, while the modern concrete, vintage pink granite, and exposed terracotta walls aim to deliver a unique mix of contrasting textures.
Commenting on the design, Vevers said: "This store is quite unique. When we broke through the walls we discovered original architectural details that we decided to incorporate into the store design. The varying textures of the past combined with modern elements are very much what Coach is about—authenticity, being true to ourselves and adding the unexpected."
The store features a curated range of the Coach collection including ready-to-wear and accessories for women, along with a selection of bags and accessories for both men and women. In addition, the store houses a Craftsmanship Bar offering leather care and monogramming.
Andrew Stanleick, president, Coach Europe added: "With the opening of Milan, we add an influential footprint to the Coach store portfolio in one of the world's most revered fashion capitals. We are confident our modern luxury concept, combined with Coach's iconic leather goods and celebrated ready-to-wear, will make our new store a key destination for the discerning Milanese client as well as those who visit the city."
Images: courtesy of Coach