Kristopher Fraser

|
Avenue Montaigne is getting a new tenant on Saturday. Balenciaga is set to open a boutique on the street that is home to other luxury brands including Dior, Chanel and Louis Vuitton.
The new store will play on the design concept of their Rue Saint Honore store. The Hausmannian space has been outfitted with industrial touches including aluminum display tables, grey resin floors and a warehouse conveyor rail.
The art selections include work by American street artist Mark Jenkins.
The new Avenue Montaigne store brings the total count of Balenciaga's Paris stores to three. Balenciaga's men's store located on Rue de Varenne has closed.
Kering, the parent company of Balenciaga, announced in their first quarter report that Balenciaga was seeing marked sales acceleration. Overall, Kering, which also owns Gucci, saw consolidated revenue rise 31.2 percent and 28.6 percent on a comparable basis.
photo: via Balenciaga Facebook page
Kristopher Fraser

|
SprezzaBox, a men's fashion accessory subscription box, has announced it's partnership with Macy's to make individual SprezzaBoxes available in all Macy's locations for the holiday season.
"We are excited about this new partnership," said Philip Sblendorio, CEO of SprezzaBox. "Macy's has maintained a reputation of excellence for over 100 years and has showcased many big-name fashion brands in that time. Our boxes will be available at every Macy's locations throughout the country. They make a great holiday gift for any man."
Sblendorio went on to add that "We curated four different boxes for Macy's that fit all different lifestyle. They contain a variety of men's accessories, from ties to money clips, and will provide any guy with what he needs to step up his style. We are looking forward to a long and fruitful partnership with one of the premier retail stores in the world."
SprezzaBox is a monthly men's fashion accessory subscription. Each box contains five to six different products and brands with a retail value over 100 dollars. Typical items include ties, socks, pocket squares, sunglasses, wallets, grooming products and more. The boxes are typically only sold as a subscription on sprezzabox.com, but will now be available at Macy's for purchase on an individual basis.
Simone Preuss

|
After fashion studios in London and Amsterdam, online giant Amazon decided on India as the third location for its state-of-the-art Blink fashion studio. It will provide high-quality images and videos to fashion sellers associated with the online retailer and is an extension of Amazon's imaging and cataloguing services that helps retailers with product photography at an economical price.
The new 44,000 square foot studio is located in financial and IT hub Gurgaon, just southwest of New Delhi. The opening coincides with the Amazon Great Indian Festival Sale, which is scheduled to be held from September 21-24. The fashion studio is also expected to increase the sellers' reach to a wider audience during the festive season, which begins with the nine-day Navratri celebrations on 21st September, culminates in Dussera on 30th September and Diwali, the festival of lights, on 19th October, interspersed with the wedding season and ending in Christmas on 25th December and New Year's eve celebrations on 31st December.
"At Amazon, we are always thinking about how we will raise the bar, how we will redefine the way the customer discovers, engages with and shops for fashion online. All of our efforts we've made for this studio in terms of technology, scale and talent are designed to deliver high-quality imagery that inspires and educates our customers," said Arun Sirdeshmukh, head, Amazon Fashion India, in a statement.
Part of the studio are 16 photography bays, a ramp, a presentation area and workspaces, which will allow the fashion brand partners to create and edit images and videos and develop creative content with assistance from Amazon. Brands can rent the studio and present their latest styles and innovative ideas, launch new collections and market their creations through fashion shows and other events.
"We have photographers, models, stylists, video editors and other resources. We are constantly looking at new ways of collaboration," added Sirdeshmukh. "With this studio, we will continue to strengthen our relationships across the entire industry – with brands, designers and creative talent. This is part of our plan to innovate in how fashion is displayed on the site and be the best possible place for fashion brands to present themselves online."
The new studio was inaugurated with a launch party on 13th September, which saw leading designers Varun Bahl, Tarun Tahiliani, Suneet Varma, Nikhil Mehra and JJ Valaya in attendance, as well as supermodels Sonalika Sahay, Shashi Bangira and Madhulika Sharma.
Since the beginning of the year, Amazon Fashion has added close to 50 top fashion brands to its offerings, including fashion brands that debuted in India like Under Armour, Steve Madden Jewelry and Juicy Couture Watches. Its growing selection includes Marks & Spencer, New Balance, Forever 21, Forever New, French Connection, Calvin Klein, Mothercare, Emporio Armani, Versus by Versace and more.
Photo: Amazon Facebook
Sara Ehlers

|
Los Angeles - Resortwear designer Marie France Van Damme just announced her first U.S. boutique opening. The Hong Kong-based designer will be unveiling her flagship in the country later on this month set in Beverly Hills.
The store will mark Van Damme's ninth boutique total. The new boutique will be located at the Peninsula hotel boasting 464 square feet, according to WWD. The location was chosen by Van Damme due to the city's status as a popular shopping hub. As the brand is a favorite among celebrities such as Catherine Zeta-Jones, Olivia Palermo and more, targeting the Peninsula hotel is a strategic move on Van Damme's part. "Foot traffic is an important factor for my retail locations, and I felt that the constant stream of guests in and out of the Peninsula would provide the right visibility for the brand," she told WWD.
The store is set to open September 25 at the Beverly Hills location. Aside from her nine retail stores, Van Damme's label is also available at various boutiques globally. The line retails at Neiman Marcus, Harrods, Bergdorf Goodman, and approximately 100 other retailers currently. The new store will open with the brand's resortwear and vacation-inspired styles.
Sara Ehlers

|
Department store Herberger's recently announced a new location. The store is just opened in Valley View Mall in La Crosse in Wisconsin.
The new store boasts 100,000 square feet in a former Macy's location. The location was chosen as a way to help expand the company's customer base as well as help improve local shopping. "Right-sizing Herberger's to meet the high-traffic shopping behaviors of the La Crosse region is another key milestone in our ambitious plan to replace closing anchor stores and better serve local consumers," said Joseph F. Coradino, chief executive officer of PREIT, real estate investment that arranged the new Herberger's location. "This represents one of six diverse tenants backfilling vacant department stores this year as we make further progress in improving the overall appeal of our portfolio by enhancing anchor positions."
As a major shopping destination in the La Crosse region, Valley View Mall currently attracts shoppers within 50 miles of the area. The plaza includes retail, dining, and entertainment boutiques for locals. Herberger's will neighbor other fashion retailers including Zumiez, Victoria's Secret, Francesca's, Express, and more.
Vivian Hendriksz

|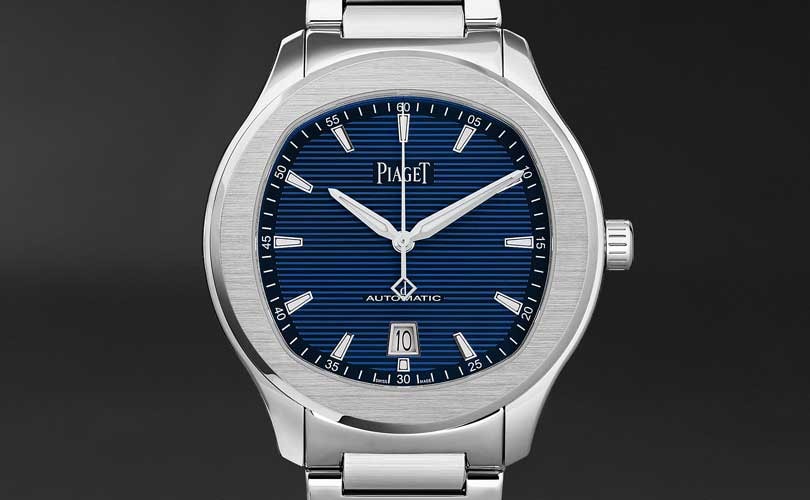 Mr Porter is set to follow in the footsteps of its sister site Net-a-Porter with the launch of a curated selection of Piaget luxury watches and jewellery. As of September 12, Mr Porter will a select number of timepieces and fine jewellery from the brand's Altiplano, Piaget Polo and Possession collections.
"In partnership with Mr Porter, Piaget has curated a lineup of pieces that truly reflect the aspirations and tastes of the most discerning and stylish watch enthusiasts," said Chabi Nouri, Piaget CEO. "The effortless elegance and technical credentials of both the Altiplano and Piaget Polo continue to make these timepieces an essential staple for customers."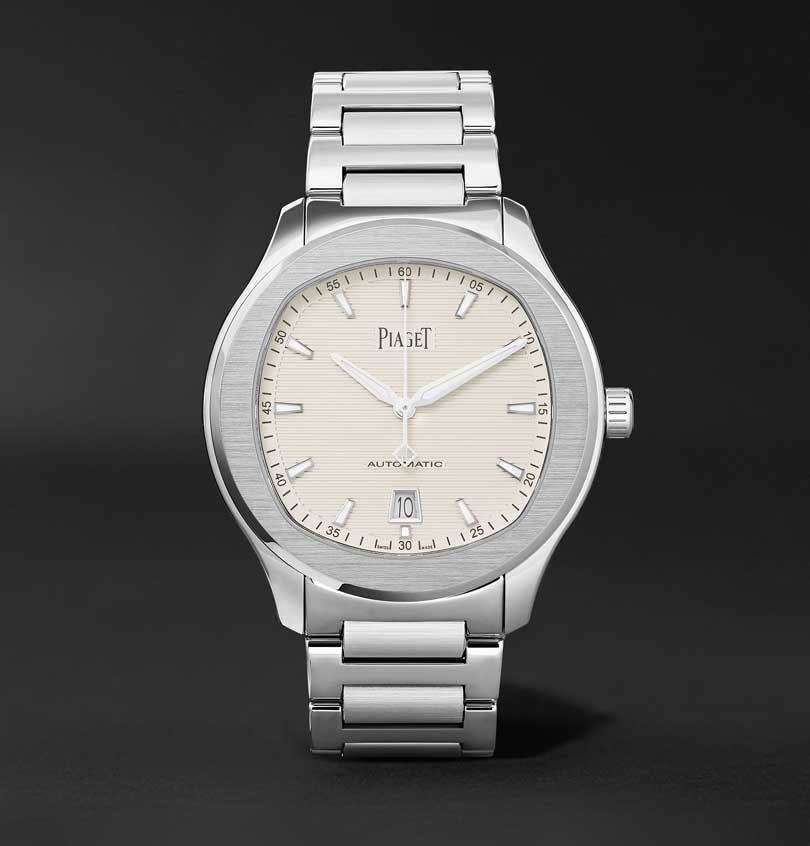 Mr Porter will offer four watches from the Altiplano collection, four from the Piaget Polo S and Piaget Polo S Chronograph, as well as two bracelets from Piaget's Possession jewellery collection. Prices for the pieces are set to range from 1,730 pounds to 27,000 pounds. The curated launch of pieces from Maison Piaget sees the online luxury menswear retailer expand its offering of watches and jewellery, to better cater to its customers every need.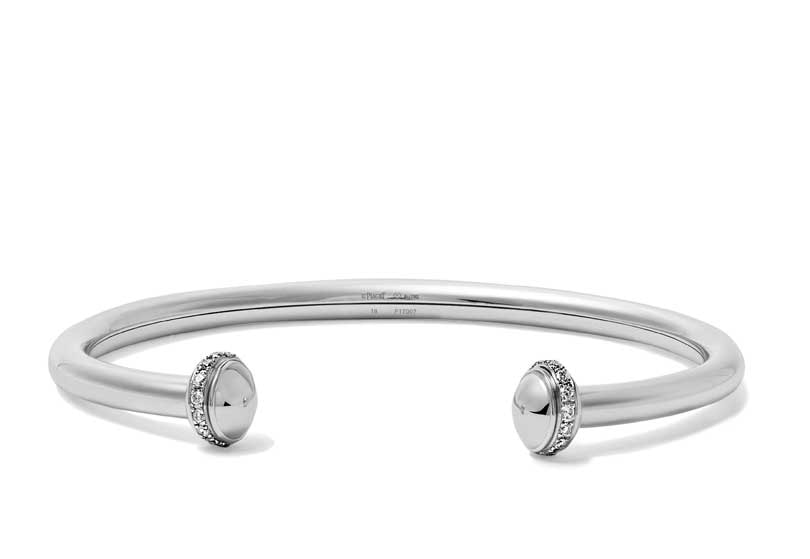 "We are excited to be launching Piaget, a fine watch and jewellery manufacturer," commented Toby Bateman, Managing Director, Mr Porter. "We also recognise the change in the contemporary watch customer, and we are launching the new Piaget Polo S limited editions to meet this. Mr Porter has an increasingly eager and aspirational fine watch customer, and Piaget offers them a curated choice of both elegant and sporty timepieces."
Photos: Piaget
Simone Preuss

|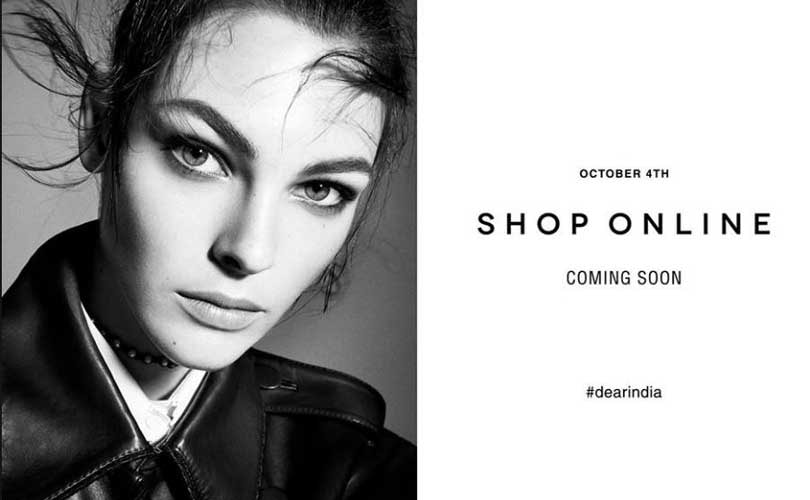 Spanish fast fashion brand Zara announced the opening of its own online shop in India on its Facebook page a few days ago. Finally, one should say, as the popular brand has been active in the country since 2010 and is doing good business. Though the brand is available online through third party providers like Amazon.in, the Spanish brand had so far not managed to open its own webshop.
This is about to change. "Dear India, our online shop is opening on October 4th" said the short but sweet note as the reaction of Zara's Indian fans showed - the post was liked by more than 6,000 people, shared already more than 500 times and elicited more than 2,000 comments. "Thank God! Better late than never. Was waiting all the while," said Facebook user Ivan Basumatary. "Finally!!!! Can't believe it took you so long to go online, now I don't need to travel half a day to go to your store!!," commented Chennai-based Ria Mukherjee, referring to the horrendous traffic conditions in most Indian metros that turn a trip to the store into a half-day outing.
Though Zara has been operating its own website at zara.com/in, so far, interested shoppers could only browse the collection and check prices as well as available sizes and colours but were not able to buy from the site itself, which has been a gripe with many Zara fans in India.
The online expansion may come just in time too as after Zara's instant retail success in 2010, seven years later, things are starting to slow down: sales as well as the expansion of brick-and-mortar stores due to a shortage of new shopping malls and thus high-quality retail spaces. Currently, there are 18 Zara stores in India.
"Plans are to open a few more Zara stores in India over the next three to four years in the major cities—the primary challenge to faster expansion is the availability of high-quality retail spaces which can be expected to generate reasonable sales throughput," said Trent Ltd, Zara's Indian joint venture partner, which is part of the Tata Group, in its annual report.
Though with 17 percent, there was still double-digit growth for Zara in the year that ended March 31, 2016 and revenues of around 131.7 million US dollars, it was still a decline by 7 percent compared to the previous year when growth of 24 percent was reported. Opening its own online store should give the Inditex daughter a boost at just the right time.
Photo: Zara Facebook
Don-Alvin Adegeest

|
Gwyneth Paltrow's Goop, the online tour de force that started as a weekly lifestyle newsletter and turned into a multi million dollar business, is launching its first stand alone store and print magazine.
The company is due to open a 1,300 sq ft boutique in Los Angeles' upmarket Brentwood Country Mart, where brands like James Perse, Christian Louboutin and multi-brand Calypso and Intermix all have stores.
Goop is further launching its first print magazine and this week debuted its cover photo, which sees Paltrow nude, covered in mud, with an aptly titled header that reads "Earth to Gwyneth."
Not removed from criticism, Goop's fashion products are often depicted as expensive and unnecessary items for the rich and famous, however that criticism has proved short of the company's success, which also sells beauty, homeware and offers lifestyle tips.
Goop's first foray into e-commerce started with a simple white t-shirt that retailed for 90 dollars back in 2012. Of all the 480 items in its current fashion store, the most expensive item in its e-shop is a pink leather jumpsuit by Maison Ullens that retails for 3,240 dollars.
Back in May Goop partnered with Nordstrom in its first major pop-up with a notable retailer.
The new store at Brentwood Country Mart will carry Goop's fashion items as well as those from its collaborations, like a bar cart, daybed and wallpaper created by the store designers Roman And Williams. There will also be shoes in partnership with Christian Louboutin, and other notable designers and brand partnerships are planned for the future.
Conde Nast will publish the magazine, which will be available from 15 September.
Photo credit:Goop Magazine cover, source: Goop.com
FashionUnited

|
INTERVIEW "Everywhere Commerce" is currently seen as the next step after multi-channel commerce. It means no more distinction in e-commerce, m-commerce, call center commerce or traditional brick-and-mortar retail. And that makes sense, after all, because the customer also does not distinguish between channels, but always perceives the retailer. The German technology company commercetools has developed a solution that enables companies to centrally manage all existing and future touchpoints with customers and their product data - right up to augmented-reality glasses. FashionUnited DE spoke with Dirk Hörig, CEO and co-founder of commercetools GmbH about his vision of the retail of the future and how the fashion industry has already recognized the potential of innovative technical ideas.
FashionUnited: Hoerig, exactly how do you define "Everywhere Commerce"?
Hoerig: The retail business has undergone fundamental changes in recent years. The purchase decision-making process and the customer journey are much more complex today than ever before. Recent studies have shown that consumers now encounter an average of 2.8 different touchpoints or devices on their way to making a purchase decision. And today customers expect their retailers to provide them with the best possible service at all points along their customer journey – regardless of which channel they use to make contact, when they start the interaction, and which device they use. But above all, "everywhere" does not mean that everything is the same everywhere. Maybe Amazon can do that, but the goal of most retailers should be to give customers a personalized experience everywhere, with the right product in the right context. And it can appear differently on the mobile phone while on the go than it does on the couch in the evening, even if the offer comes from the same retailer. The problem, however, is that until now there were hardly any solutions on the market with which retailers could deliver, manage, and control the customer experience with data along all touchpoints. Products need to be easy for the retailer to push into the channels and sell, and campaigns have to be centrally managed from one platform.
Can you give us an example of this kind of selling process?
At the core of "Everywhere Commerce" is the customer experience, meaning the customer's shopping experience. It includes experiences from a variety of areas such as the website, mobile app, content, images, layout, and functionalities, interactions with customer service, sales staff, and even the price. An example of how the future could look: Maria enjoys shopping for new fashions. She follows her preferred fashion labels through various avenues, regularly gets newsletters with offers and new releases that are more or less tailored to suit her. In addition, she follows some brands on Facebook, Instagram, and Pinterest. Just yesterday she saw a fabulous dress in a newsletter and put it in her shopping cart in the online store. While scrolling through her Facebook timeline of the same brand she discovers a jacket that would be a great match for the dress – and even 15 percent off for all Facebook followers! She clicks on the "Add to cart" button on Facebook and the jacket is automatically added to the shopping cart for the online store – along with her dress. Then she remembers a "pin" with special sunglasses that she saved last week in Pinterest. With just a click, she checks out the glasses on Pinterest and pays conveniently with the credit card information saved in her profile. Because she is waiting desperately for her order to arrive, the next day she uses Twilio to activate her retailer's intelligent voice messaging service and it announces the exact order status on her smartphone: Both packages are en route to her home. That is Everywhere Commerce! An absolute requirement for such a scenario is a "central shopping cart" that can be accessed individually from any channel. For example, the checkout process can be completed from the smartphone (by means of an app), the shopping cart loaded with products from an entirely different context, such as a virtual fitting room, a smart watch, or the like.
An entirely new sales channel is now offered with the first shopping apps used with data glasses, like the Microsoft HoloLens. How should we imagine that? Would it also be interesting for fashion?
In the fashion environment, there are many possible use scenarios – for example, think about an "extended shopping center". With the HoloLens, products that are not in stock or in the store can be presented in an extremely realistic manner. It is only a small step then to a virtual try-on session. The HoloLens can make a complete 3D scan of your body, save it along with your profile, and you can try on clothes virtually in the store and even buy them right on the spot – commerce everywhere! And retail outlets also benefit from the enhanced experience factor while shopping, and obtain entirely new opportunities to make shopping in the store a true experience. The technology from commercetools can integrate the HoloLens – just like all other channels as well – directly into the purchase decision process, and even make it possible to place orders directly from the glasses. For the retailer, it is then a walk in the park to put campaigns in place across all channels because all products come from one platform, are synchronized with the networks in real time, and are thus available immediately from everywhere.
What role do brick-and-mortar retailers play in your scenario?
Brick-and-mortar retailers are currently faced with what is probably their biggest challenge in recent decades. Everything is undergoing radical change and there is no way to tell where this journey will lead. The worst thing that brick-and-mortar retailers can do now is to take a seat in the spectator stands. However, merely acting for the sake of doing something is not the right method. What is clear, is that the retail store as we know it today has outlived its purpose. In the future, it will no longer be enough to display products on shelves and offer on-site availability. It's about product and shopping experiences. What works and what doesn't for which industry should be evaluated individually. Creativity is called for here, because a one-size-fits-all approach will no longer exist in the future. It is that much more important for retailers to invest in their brand, to be unique, and work with customers to test new methods.
Your approach is (still) very advanced for many retailers. Are there companies in the fashion industry that have already implemented your approach?
The fashion industry is one of the first to recognize that in the future it will be important to create new fun-filled customer experiences and integrate these into the customer journey. Therefore, in the fashion industry there are already the first augmented reality (AR) and virtual reality (VR) applications – even if these are still in an experimental stage. Examples of this include the VR app from GAP, that can visualize the clothes in 3D on one of the models adapted to individual body measurements. Yoox recently started to market accessories such as purses, sunglasses, and jewelry as AR via live shoot in an app. Other examples are the Moosjaw X-ray app or the Converse sample app with which shoes can be shown on your own leg with just a swipe. There are also some initial approaches for using the HoloLens for the fashion industry: The designer Martine Jarlgaard presented her new collection for the London Fashion Week exclusively through the HoloLens.
What challenges do retailers have to overcome if they would like to offer their customers Everywhere Commerce?
We want to inspire retailers with "Everywhere Commerce" to think far beyond an online store. The challenge initially consists of understanding that every new communications and sales channel can be a differentiating feature and offer a clear competitive advantage. In order to overcome this, the retailer has to understand that a successful future can only come about with innovations and the use of technology. This requires rethinking in different directions: In the organizational structure, IT, and marketing. An additional challenge consists of understanding that most of the commerce solutions available on the market were never built for quickly adding new channels – there were built to bring a product catalog into an online store. However, cutting-edge, fast-acting companies require resilient software solutions that can only come from the cloud and thus are flexible enough to allow for connecting channels and devices in the future that do not even exist today.
In your opinion, are there perhaps target groups for which Everywhere Commerce is not relevant?
Certainly. There will still be retailers that try to survive with an online store and possibly a marketplace connection. In the area of price leadership in particular, this is a valid strategy, but time will tell how successful it will be in the long run. One thing must be clear: To survive competitive pricing, there are only two options – either find a niche or apply economies of scale. Thus, for the rank and file of retailers who seek to offer their customers a unique purchase experience, the only option we see is differentiation from the low-priced segment. In addition, new technological developments cannot be stopped. New channels like mobile, chat, or social have evolved and will continue to do so – the winners will be those who can skillfully integrate the new channels into their offering and into the purchasing process. You are probably familiar with the saying, "When the winds of change are blowing, some build a wall and others windmills." We offer those who want to build the windmills the ideal platform for integrating new channels into their processes quickly and efficiently.
They want to enable consumers to do their shopping across all available channels on the market. Which of these, in your opinion, is especially appropriate for selling fashion?
As is so often the case, of course, that depends on the product :-) In our opinion, channels with good visualization options such as magic mirrors, virtual fitting rooms, and augmented reality (AR) are very well-suited for highly emotional products – meaning always in situations where engaging the senses should be paramount. This can also be the case in the sports and leisure industry. Social media networks are another important channel, especially for brand providers. Imagine a brand with a large number of followers on Facebook. With an influencer campaign, a certain product is promoted on the company's Facebook page – for example, a celebrity wears a certain brand of sunglasses. With our solution, brands can sell these products directly on Facebook without extra expense.
Commercetools also has a subsidiary in the USA. If you compare German retailers with American retailers, what differences do you see?
First of all, the market in the US is significantly larger without a need for the retailers to immediately go international. The result is that even in niche markets a large number of retailers are making several hundred million US dollars in annual online sales, while comparable sales here just make it to the 1-2 digit range. In addition, retailers in the US invest more and earlier in innovative concepts and act a bit more courageously. That doesn't mean that there are no such companies in Germany, but here they tend to be isolated cases. Very specifically, in the US we see a great deal of interest in the subject of social media commerce. In the area of the personalized customer contact, the Americans are further ahead, in other words, when it involves providing the customer with the desired product at the right time, the right place, and at the best price.
Let's take a small established fashion retailer, maybe with 2-3 branches, who has regular customers and also sells through Amazon. To what extent can your technology offer an advantage to this retailer?
First of all, the retailer has to look at where he wants to go in the long term. What kind of pressure are chain store operations under, and is it time to reconsider the entire business model? In the intermediate terms, is the branch outlet still responsible for the breadth and depth of the product mix, or are new concepts needed in a digitally networked world? How customer-centric can and must the business be positioned? In the process, the technology can be a driver for also gaining new customers. A virtual fitting room in stores, for example, can result in a much larger product mix and thereby to additional sales.
Can small retailers afford Everywhere Commerce?
Probably not. In the process, the costs only play a role in the second step. It would probably be far more difficult to expand the knowhow internally, so as to be capable of managing the digital value creation chain in the interest of the customer. Without sufficient resources, the expenditures for this would like be too great. It could conceivably still work in a niche business, but in larger markets a small retailer would always lag behind the opportunities open to the competition.
Photo: commercetools
Simone Preuss

|
Chinese online giant Alibaba is planning its own brick-and-mortar shopping mall, which is currently being built in Hangzhou in eastern Chinas, also the location of Alibaba's headquarters. The five-story mall is slated to open in April 2018, offering products from brands on Alibaba's Taobao platform and elsewhere according to Beijing-based media group Caixin. Its name, however, is not very imaginative - the new mall is simply called "More Mall".
All the more imaginative though is Alibaba's approach in entering the traditional, i.e. brick-and-mortar, retail market. With the help of retail technologies like virtual fitting rooms, high-tech makeup testing mirrors and barcode scanners, the Chinese company wants to interlink its offline and online businesses.
"Alibaba believes the future of New Retail will be a harmonious integration of online and offline," confirmed Daniel Zhang, CEO of the Alibaba Group, in a statement in July.
According to Forbes, the company invested as much as 8 billion US dollars in brick-and-mortar retail in the last two years, with its aquisition of tech-based grocery chain Hema from department store chain InTime making up the lion's share. Then there is Tao Cafe, Alibaba's unstaffed chain of convenience stores, which will be featured along with a Hema flagship store at the new "More Mall".
With its new business venture, Alibaba counters the Chinese e-commerce boom, which is slowly coming back down to earth with a growth of 'only' 20 percent instead of the 40 percent seen previously. Reason enough for the internet giant to cement its growth with solid brick-and-mortar projects. After all, 80 percent of all retail transactions are still taking place offline in China.
In addition, Alibaba invests in technologies like a variety of algorithms and machine learning techniques, which help in decoding and understanding the shopping behaviour of its customers. This data will be used for evaluating Alibaba's online and offline business, thus helping the company gain a critical advantage.
Alibaba is known for its vertical expansion; only in March of this year, Alibaba founder and chairman Jack Ma announced the company's first logistics and e-commerce hub outside of China in Malaysia, the so-called "electronic World Trade Platform" (eWTP). Bevor that, Alibaba invested in Kakao Pay, subsidiary of South Korean messaging giant Kakao, to expand its global reach.
Other projects that the Chinese online giant invested in were its new Australian headquarters , an 8-hour fashion show, the Youku Tudou - "China's YouTube".
Photo: Alibaba