America's former sweetheart Gap was once praised for its timeless basic collection as everyone sought out its denim jeans and fleece pullovers. However as the wheel of fashion continues to turn, attention for the brand waned greatly over the years as consumers moved onto bigger and brighter fashion grounds. As the brand's popularity fades and Gap Inc market value drops, leading to the closing of multiple stores, FashionUnited asks where Gap Inc went wrong and can they still turn things around? Or should they just cut their losses and fading brands which are weighing down the company?
That Gap Inc has been struggling with a number of issues is not exactly news. Shares at the American apparel company have dropped 40 percent this year alone. Gap Inc previously revealed on November 19 that a dour third quarter was set to bleed into an even more gloomy fourth quarter, which led to the trimming of its forecast for the overall year. These flaying results paired with a number of high profile departures, such as Stefan Larsson, the former Old Navy brand president who left to become CEO of Ralph Lauren and former CEO and Chairman Glenn Murphy retirement, have raised numerous questions about Gap Inc's overall business strategy. FashionUnited takes a closer look at where Gap Inc went and where they took a turn for the worst.
No time to read the whole article? Click here for the 10-second version.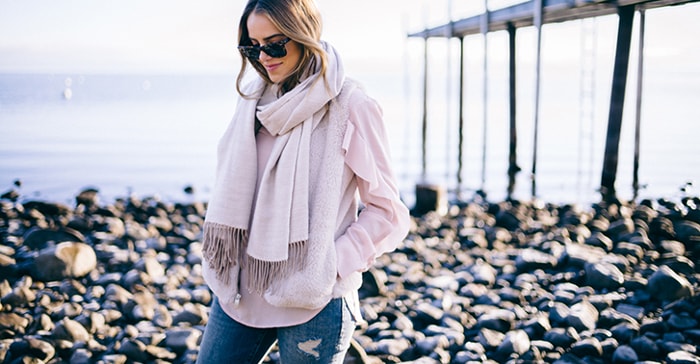 What went right?
Although Gap did enjoy a brief period of success between 2011-2013, this is likely due to the surge of interest surrounding Gap's Old Navy brand. The brand has targeted families in their marketing campaigns over the years (Jenny, Mike and the kids) and remain loyal to their catering of the family needs. "We're about the families," said Jill Stanton, executive vice president for product development and design at Old Navy on Old Navy's latest range Active. "I think we've got the broadest offering for the family [of] anybody else."
Old Navy's Family Ties
This strong focus clearly works for the brand and its core consumers, as Old Navy shows the best overall performance at Gap Inc and sales continue to grow annually, increasing 5 percent in fiscal year 2014 from 2013 from 6,257 million US dollars to 6,619 million US dollars. Old Navy's strong focus on family wear helps distinguishes the brand from competitors, such as TJX Companies, which focuses on a much broader audience. By designing affordable apparel for the entire family, which is good quality as well as accessible, Old Navy is able to continue speaking to its selected audience and cultivate a loyal customer base.
Banana Republic 'affordable luxury'
Banana Republic, with its focus on creating 'affordable luxury', adjusted its marketing strategy after it placing new product filters in place for the second half of 2009, to appeal to the modern consumer. Once the brand was able to realign its style, it used this as a marketing ploy to reconnect with consumers by entering a series of collaborations with company partners who appealed to the same customer, such as Virgin America, Kimpton Hotels and the popular TV series 'Mad Men.' This reformation lead an improved performance the end of 2009 and the first part of 2010, resulting overall sales rising to 2,583 million US dollars by financial 2010.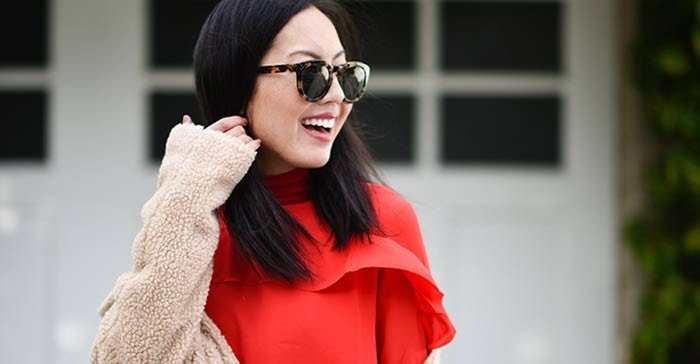 Athleta for the active woman
Athleta is another brand which has managed to find itself the right spot in the market. Targeted at consumers who are drawn towards soft-sports fashion and performance wear for an affordable price, the brand is able to continually deliver on price and quality of it products making it a success. As it is important for brands to have a targeted focus to win over market share from dominate fast-fashion players such as H&M, Athleta success reflects the importance of knowing your consumer in order to keep delivering.
Pricing
It became clear coming out of the recession that consumers are becoming more and more price-centric when it comes to spend. Many customers chose to shop at Gap, not necessarily for its versatile product range, but for its affordable prices. As Gap's general clothing design, apart from their denim, range, is rather basic, customers expect lower prices for these items.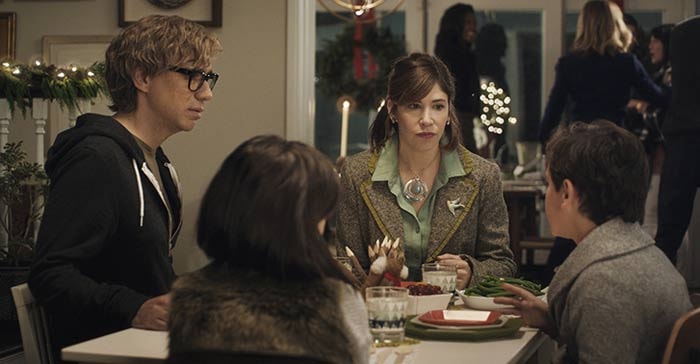 What went wrong?
Gap Inc puts a lot of overall effort into its customer research to satisfy demand. However what has become obvious is that they do not have a clear direction in place for both Gap and Banana Republic at the moment. Although they listen to what the customer wants and tries to deliver to their demands, the company is unable to keep pace with changing trends, as fast-fashion companies are able to. The trick is to be able to predict the customers needs and demands and deliver them as the trend is kicking off as competitors H&M, Zara and Uniqlo do extremely well.
Lack of demand for Gap and Banana Republic
Both Gap and Banana Republic currently lack a target audience, unlike sister brand Old Navy, and therefore Gap Inc is unable to design and deliver for their target consumer. Because their 3 rival brands create customer demand, rather that delivering afterwards, they win over potential Banana Republic and Gap customers with the combination of price, quality and products. By creating demand as a brand, rather than responding to the customer demands, Gap Inc will be able to connect to their consumers.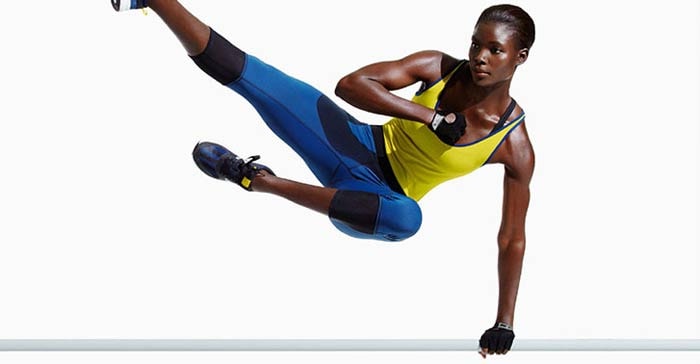 Misaligned branding for Banana Republic
Back in 2009, Banana Republic was much more focused on marketing its apparel to its target audience by highlighting its versatility rather than focusing on price, quality and design aesthetics. However, due to the economic crisis, the brand lost consumer confidence as many customers did not have the money to buy into the brand's versatility and 'luxe' items. Customers wanted apparel which was either high quality and worth their hard earned cash or cheaper apparel. By misreading the change in their core customers wants, Gap Inc lost a number of Banana Republic consumers as they moved on to different brands.
Gap Inc love for outlet
Gap Inc is expanding its Gap Outlets at the moment, which to many may seem to be a logical move as discounters have thrived post-recession. However, by focusing on rolling out its Outlet format, Gap Inc unfortunately also motivates their consumers to shop at their outlets rather than their regular brand stores. Gap Inc would likely be better off reviewing its pricing at its regular Gap stores and focusing on its goal to deliver true American style to ensure it does not brand the entire label as an discounter.
Piperlime lack of focus
Gap Inc Piperlime brand lost much of its focus and direction in 2011 by departing from its footwear only offering to include a wider product range, with the intention of becoming the "antidote to the department store." This rather vague term, which hoped to appeal to shoppers seeking new and localized product offerings failed because customers visit department stores for different reasons than stand-alone retailers. This most likely contributed to the folding of the online brand, as Gap Inc announced it would be winding down the label early this year and shut down the site in April.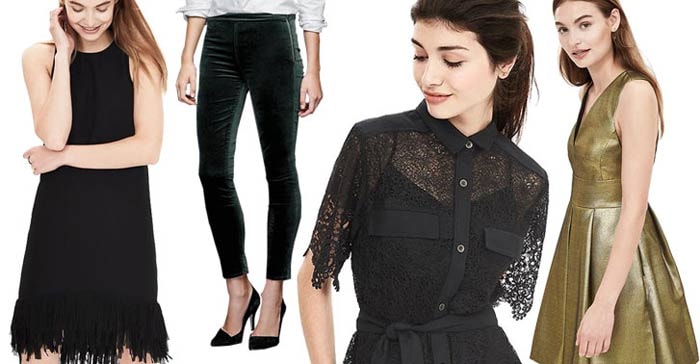 The Solution for Gap Inc
Now that Gap Inc issues have been studied, how can the apparel company can try and turn things around?
Linking brands to each other
Gap Inc Athleta brand performs well and its pricing and design appeal are well within the target audience that Banana Republic is currently trying to cater by. By linking Athleta to Banana Republic, either online or by opening concessions with Athleta within existing Banana Republic stores, Gap Inc would be able to realign the brand's focus and showcase the brand to an already existing target audience. By strengthening the ties between the two brands and adjusting some of Banana Republic offering to appeal to the Athleta consumer they would ensure a consumer crossover.
Rethinking the Gap
By flooding the market with Gap Outlet stores, Gap Inc has unfortunately labelled Gap as an discount brand. Therefore it is clear that its regular pricing, compared to the design and quality delivered does not satisfied their customers wants if they rather wait for it to end up at the Outlet. In order to boost sales at regular Gap stores, the company should rethink the brand's product range, composition and pricing level. As Gap's denim sells very well, it would be a wise step to expand this range at the cost of other, less popular collections. Gap is also known for its strong children's wear range and could easily capitalize on this by expanding the range and opening more Kids stores as well as Denim stores instead of Outlet stores. Strengthening the management team
If the current corporate structure does not start refocusing, rebranding or expanding ranges from Gap Inc struggling brands, then it may be a wise step for the company to review its managers and employees needs. Especially if the company decided to invest in cross-selling, such as suggested between Athleta and Banana Republic, extra management and creative directors which overlook both brands would be a wise step. Although the company decided to pull the plug on Piperlime earlier this year, it needs to address its other fading brands or face having to make the same decision for them.

Gap's forecast vs FashionUnited Forecast
Gap Inc current Chief Executive Officer, Art Peck, is confident that "with new leadership at both Gap and Banana Republic" the company will be able to learn from the positive results witnessed at Old Navy and implement these lessons to improve the offering of product. "Athleta remains very well positioned to serve the continued growth in the women's active space and become part of our customers' everyday wardrobe."
Whilst FashionUnited agrees that Old Navy and Athleta are both well positioned to continue doing well, if change does not come soon for Gap Inc other fading brands (Banana Republic and Gap) the company will undoubtedly face more difficulties in the future. It is clear that Banana Republic is currently plummeting and Gap sales have been decreasing annually and are likely to sharply drop by 2017.
Worst case scenario
FashionUnited forecasts that if Gap Inc does not make any serious changes to its sinking brands then things will take a turn for the worst - with Piperlime unlikely to last longer than another two to three years. Studying the company's financial position, which is rather strong at the moment as Gap Inc holds over 1.5 billion US dollars in cash and all loans are paid off, the company is unlike to face any financial trouble any time soon. But as the company is also in the hands of its public shareholders, it will have to either scrap the fading brands or shutter them to become subdivisions of a stronger to keep the shareholders happy. FashionUnited foresees the merging of Gap Denim and Gap Kids with Old Navy within the next four years. Banana Republic on the other hand could be packaged up and relaunched after being restructured, which is likely to take place in within the next two years. Or the brand could be sold off or disappear completely if Gap Inc makes no changes to it within three years.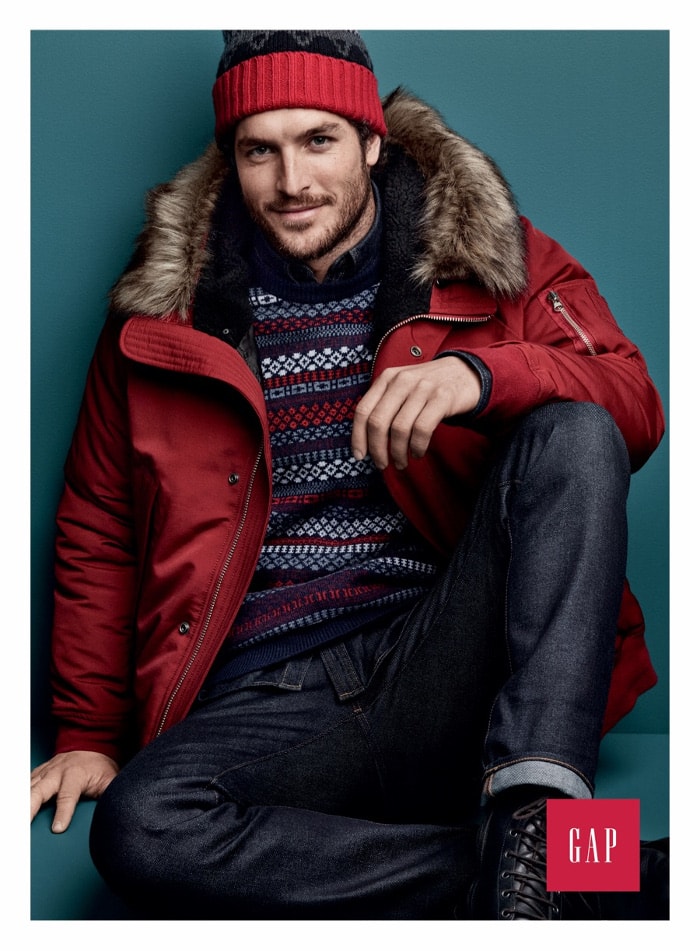 Best case scenario
However, if Gap Inc does implement some of the suggested solutions, then FashionUnited forecast for the company's future suddenly seems a lot brighter. In this case a merger between Banana Republic and Athleta is probable. This merger could lead to a rebranding scheme for Banana Republic and a new launch in within three years.
Gap will also experience a rebrand and focus on opening new specialty stores, Kids and Denim, which will lead to the closure of approximately one-fifth of Gap's Outlet stores over the next two years. The company will continue to open new Gap specialty stores, but will not open any additional Outlet stores, or regular Gap stores. In order to properly set the company's renewed focus in the consumers minds, FashionUnited believes that Gap will not start rebranding itself before the second half of 2019. It's rebranding will include a change in the product offering featured in the Outlet stores and reinvention of their product line, product range and pricing which will help turn around not only Gap's brand but Gap Inc as well.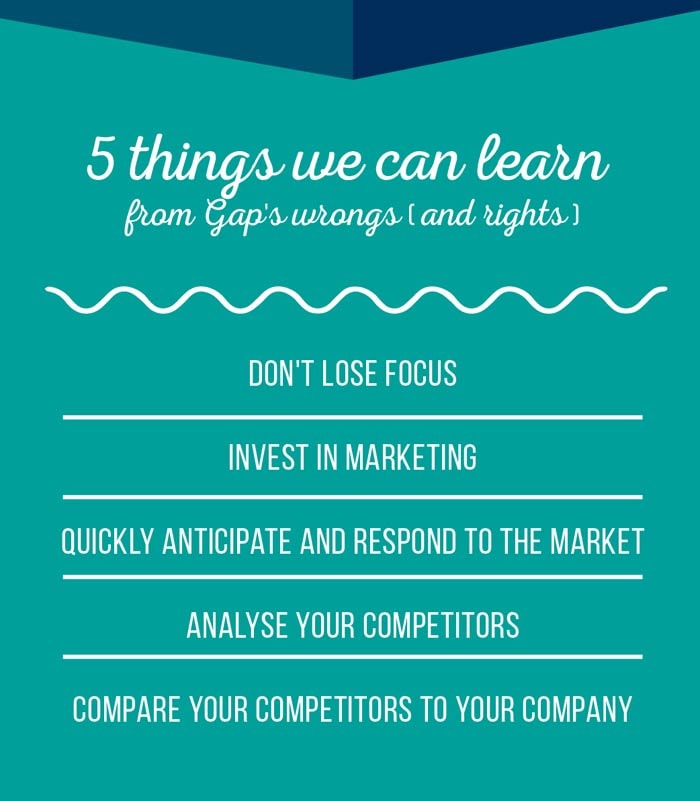 This is the twelvefth episode of a new series based on FashionUnited's unique business intelligence Top 100 Index. Stay tuned next week's episode on December 11, which focuses on Prada.
Photo credit: Gapinc.com