Fashion is an ever-changing industry. Companies who dominate the global fashion industry today, need to keep pace with, and even capitalize on changes. In a highly competitive environment, business analytics and market intelligence are must-have tools. FashionUnited took a closer look at the largest listed companies worldwide within the apparel and fashion industry and analysed internal and external data to signal important trends and developments. For some companies the future looks bright, for others it will be challenging.
1. Inditex: Amancio Ortega to be the world's #1 billionaire by 2017
Amancio Ortega, the founder of the fast-fashion empire Inditex, could have never predicted the success of his Spanish fashion empire when he opened the first Zara store in 1975. Fast-forward 35 years later and Ortega is poised to surpassed Microsoft co-founder, billionaire Bill Gates in the Forbes Fortune 500 as the richest man in the world within the next two years - quite an achievement for a man who first began his career in the fashion industry selling quilted bathrobes.
Read more here.
2. Why Under Armour is surpassing Adidas and catching up to Nike
Nike and Adidas beware - there's a new sportswear brand on the block keen to take a bigger slice of the global sportswear pie, namely Under Armour. The Baltimore-based Under Armour already surpassed Adidas in the US in terms of apparel and footwear sales in 2014 and is predicted to become a runaway success by 2020. But what sets these iconic sportswear brands apart, how will they continue to grow over the next few years and how has Under Armour expanded its reach to become the #1 sportswear brand to watch over the next five years?
Read more here. No time to read the whole thing? Click here for the 20 second version.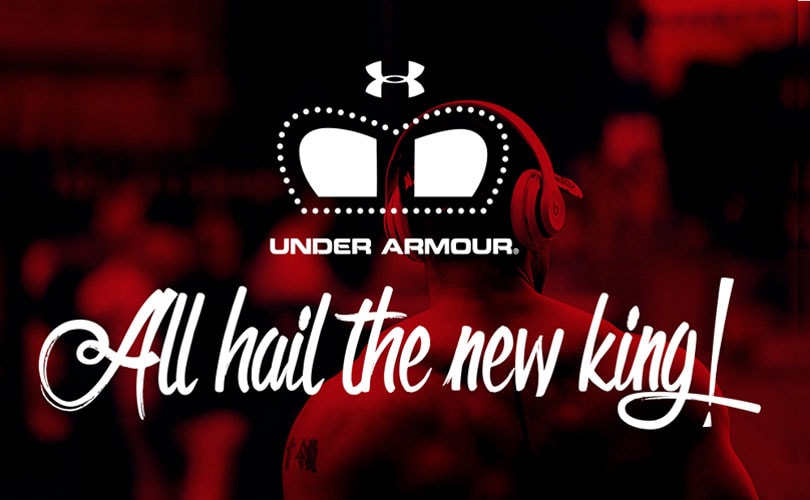 3. Why Christian Dior and LVMH are co-dominating the luxury industry
There are few fashion houses in the world which have reached the same status as Christian Dior and Louis Vuitton, the main brand from luxury, French conglomerate LVMH. As both brands grew to stand for luxury, passion, excellence and design over the years, many would assume that these two heritage brands are rivals in an increasingly competitive market. But, in reality the two French fashion houses are part of companies controlled and chaired by business extraordinaire Bernard Arnault, currently the richest man in France. As both LVMH and Christian Dior continue to grow and expand their product assortment into new markets, it becomes clear that they are set to dominate the luxury end of the fashion industry. But how does their dual growth feed each other's rise to the top?
Read more here.
4. Is H&M really as 'green' as they seem to be?
Swedish fast-fashion giant Hennes & Mauritz has been hard at work establishing its reputation as an environmentally friendly, affordable yet sustainable brand. In its latest marketing campaign, named 'Close the Loop,' H&M encourages consumers to recycle their unwanted garments. The fashion retailer also launched a competition, named the Global Change Award, which will award innovation ideas which protect the earth's resources within the fashion supply chain.
Read more here.
5. Marks & Spencer: Fashion vs Food
When did the general public fall out of love with Marks & Spencer? Once known for both its outstanding fashion and food offering, the British department store once prestigious image seems to losing its shine. For years now, UK's beloved high street department store group has been working against the swing of the fashion wheel to boost its slipping fashion sales as the arrival of fast-fashion giants such as H&M, Zara and New Look began taking away its market share. Now, with its food sales slipping as well, M&S may need to undertake larger measures to stem the tide. But now the question remains which area should M&S be focusing on - Food or Fashion?
Read more here.
Would you like to check out the complete Top100 index or are you looking for other apparel market data and analytics? Click here to go to the FashionUnited Business Intelligence page. It includes a Fashion fortune 200 list, a Cotton and Wool index with leading prices, retail statistics and more.
Photo credit: Dreamstime