London - Kit and Ace, the apparel brand launched by the wife and son of Lululemon Athletica founder Chip Wilson, has let go of 10 percent of head office staff. The start-up company stated it axed 35 roles at its headquarters in Vancouver, Canada last Thursday, as the company slows down its expansion rate.
Best known for its wash-and-wear "technical cashmere" products, Kit and Ace's redundancies herald a shift in operational focus, as the company sets its sights on developing its brand presence and product range. "Like other tech start-ups, we are in a constant pursuit of learning, improving and adjusting our strategy," said interim CEO Paul Wilson (not related to Chip Wilson) in an emailed statement to Business in Vancouver.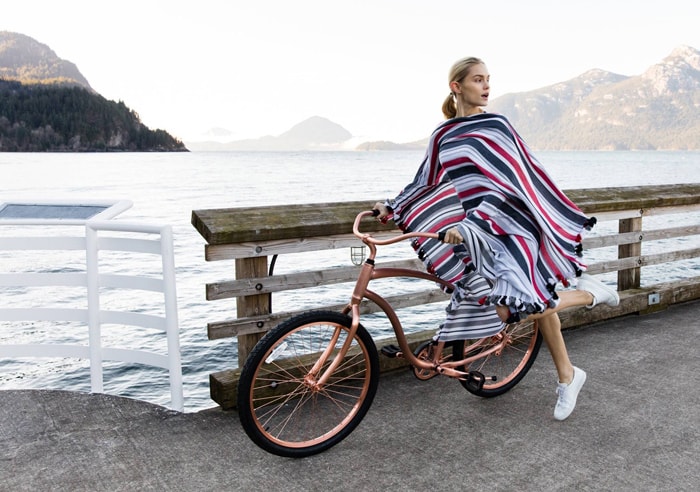 "We've had an incredible year, seen tremendous growth and established an international brand. Many of the start-up initiatives are now complete, and the initial positioning goals have been accomplished. In 2016 we'll continue to build our business, bringing focus to specific areas, while now being able to reduce our focus in others."
Prior to the job layoffs, Kit and Ace counted close to 600 employees, with the number of them situated in Vancouver. In spite of the role cuts, the company still has a number of positions listed online, including roles in Canada for e-commerce and design roles.
Founded in 2014 by Wilson's son JJ Wilson and wife Shannon, the luxury label currently counts 33 stores in the US and 11 stores in Canada, as well as 8 international stores throughout the UK and Australia, with its newest store opening in London, near Borough Market. In addition, the label also has a number of pop-up stores across the globe, bringing the total store count to 61. The company aims to have approximately 70 stores in operation by the end of 2016.