Numerous studies show that Millennials and Generation Z consumers expect companies to care about sustainability and social justice. They are also interested in personalized items, especially when it comes to fashion. At the same time, innovations like artificial intelligence and virtual reality are reshaping the fashion retail landscape. Therefore, it should come as no surprise that a number of startups combining some of these trends are being launched around the world. FashionUnited has selected some of the most promising ones, in a series of interviews published this week.
Read the previous articles from this series:
Today, in the final article of our series, we interview the founders of two new apps that aim to shed light onto what happens to our clothes after we purchase them: Save your Wardrobe and Finery.
In 1995's "Clueless", Cher Horowitz (Alicia Silverstone) used a computer program to manage her wardrobe and put outfits together. Since then, smartphones have become ubiquitous and a number of wardrobe-management apps have drawn inspiration from the movie's imaginary tool -- however, their limited functionalities have caused them to obtain little success. With their combination of artificial intelligence and information systems, Save your Wardrobe and Finery may finally provide customers with what its predecessors lacked.
Let's begin with Save your Wardrobe. While Cher Horowitz was all about conspicuous consumption, this London-based startup wants to help people make the most out of their wardrobes and consume less fashion.
With a beta version set to launch in July, the free-to-use app builds a digital wardrobe by instantly uploading customers' clothes from the online receipts found in their email accounts. In addition, users can take pictures of the items they already have. The app then "reads" the photo to determine the garment's main features, such as type, color, length, material, neckline shape etc. In the future, Save your Wardrobe will also be able to "read" receipts from brick and mortar stores, identifying the items purchased and automatically uploading their pictures to the user's wardrobe.
In addition to combining outfits like the computer program from "Clueless", Save your Wardrobe will recommend items for purchase, based on what the user likes or basic pieces that are missing in their wardrobe. Founders Hasna Kourda and Mehdi Doghri also intend for the app to feature dry cleaning and reparation services in the future.
We talked to Kourda to learn more about Save your Wardrobe's business model.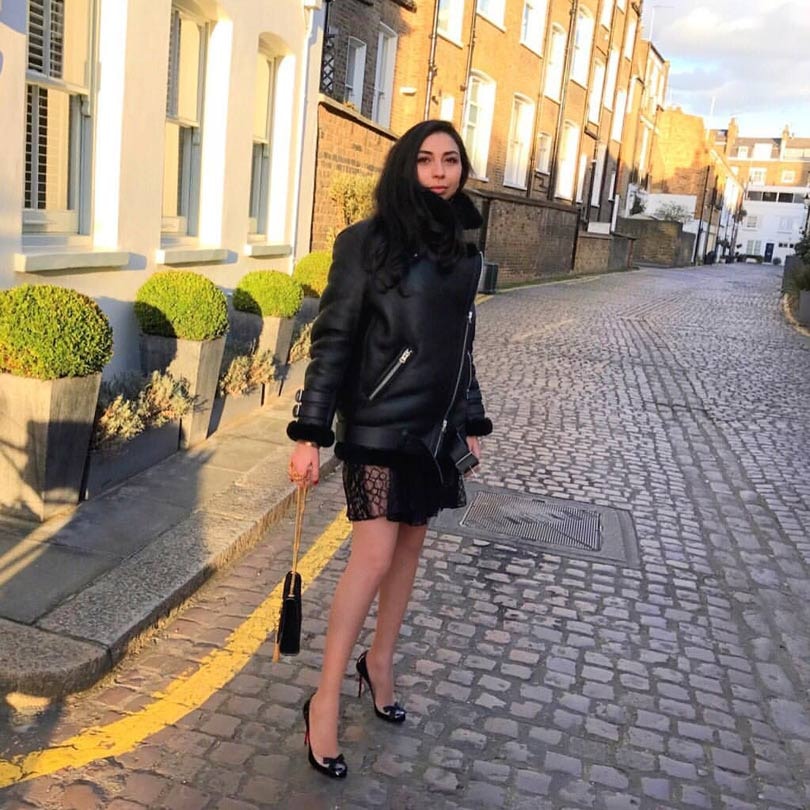 Tell us about what has driven you to develop Save your Wardrobe.
"Studies shows people only wear 20 percent of their wardrobe on average. Some consumers don't know what they have! We want to educate our users to think about the bigger picture, to be aware of what happens to their clothes after the purchase. We want to help them to make sure all of their clothes are worn, and to take better care of their items. In a nutshell, our goal is to offer an ecosystem of services to extend the life of clothing."
So sustainability is at the core of your brand's values.
"Absolutely. I come from Tunisia, where a lot of second hand clothes are imported from richer countries. But not everything is sold at second hand shops. So many clothes end up in landfills. It's just not sustainable to consume clothing in excess and then send the waste to poorer nations. We want to fight the fast fashion mindset by encouraging slower and more qualitative fashion. We want people to start buying more investment pieces rather than a bunch of low-quality garments that will be hidden at the back of their wardrobe or thrown away shortly."
"We want to fight the fast fashion mindset by encouraging slower and more qualitative fashion."
But the app also recommends new items for users to buy.
"Yes. The more a user utilizes the app, the more the app will be able to provide him or her with highly personalized recommendations. This way, they will not overwhelmed by choice and they'll be able to make better purchasing decisions."
Since the app is free, what will be the company's main sources of revenue?
"Our revenue will come from partnerships with retailers, affiliate marketing and data collection. So, in addition to earning commissions for the sales generated by the app, we intend to collect statistics about consumer behavior to help brands and retailers to improve their production and marketing, as well as increasing consumer loyalty."
What are your main plans for the future?
"Right now, we are focusing on setting everything up for our launch. We are also looking for investors. The best thing is that our early adopters will get to shape the app with us. "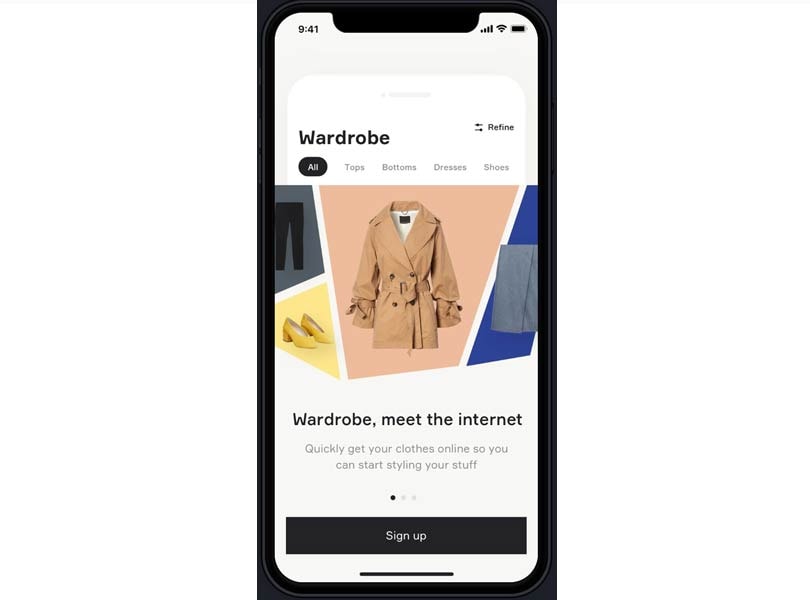 Across the pond, in New York, actress Brooklyn Decker and former CNN anchor Whitney Casey have launched an app for iOS with a similar proposition, called Finery. Like Save your Wardrobe, Finery builds users' personal wardrobe from their email receipts and profiles on retailers' websites. However, Finery's discourse is less focused on sustainability and more focused on productivity. The app aims to be seen as "an operating system for your wardrobe", helping users to save time. Outfit combinations and style inspirations are their main selling point.
Another difference in relation to Save your Wardrobe is that Finery has already scored an investor: in January, the company received 5 million US dollars in venture financing led by New Enterprise Associates with participation from Farfetch, BBG Ventures, Adrian Cheng through C Ventures, Correlation Ventures, Next Coast Ventures, Halogen Ventures, RetailMeNot Founder & CEO Cotter Cunningham and TheSkimm founders, Carly Zakin and Danielle Weisberg.
FashionUnited talked to Decker and Casey via email to learn more about their business.
Can you tell us about about how the idea for Finery came about?
"We read somewhere that women eight years of their lives shopping for clothes and two years deciding what to wear, and we were absolutely shocked! So we started researching solutions in the fashion-tech space, but found nothing to help manage wardrobe inefficiencies. We have Spotify to manage our music, Tripit to manage our travel and Mint to manage our finances… Why were there no apps to manage our wardrobes? That's then we realized there was a big opportunity to create a platform geared towards women that would help save them money and time."
How does Finery intend to use the investment received earlier this year?
"Since our raise in January, we've already made significant advances to our platform based on user feedback. We built in computer vision capabilities to give women style inspiration and recommendations based on the pieces they already own."
Can you give us some insight about how the algorithm works? I was surprised there weren't many initial questions when joining the service. Does Finery determine a user's style by "reading" the characteristics of garments purchased previously?
"Yes! While we do ask some questions to build the most complete profile of our user as possible, what can help her get dressed better than the knowledge of what is actually already in her wardrobe? Our user signs up with the email she shops with, and we put her shopping receipts to work to build out her online wardrobe automatically. She can then link individual shopping accounts to sync purchase history from specific stores, and use our Pinterest-like browser extension to add in-store purchases that will complete her wardrobe. As previously mentioned, we can then use computer vision to give her styling inspiration for the items she already owns, and help her shop more strategically for items that complete her wardrobe."
"We have Spotify to manage our music, Tripit to manage our travel and Mint to manage our finances… Why were there no apps to manage our wardrobes?"
What is Finery's main revenue source, since the app is free? Does the company get commissions for sales generated by the platform's "style inspo" and "wardrobe gap" recommendations?
"Right now, we are 100% building out the product, growing our community, and solving the pain points of our users. There is a lot of potential for revenue generation, but at the moment we're laser-focused on building out a platform based on feedback from our customers."
When do you intend to release an Android version?
"Before we branch into other devices, we're working on perfecting our iOS product and have an aggressive growth plan for it. That being said, we founded Finery with the mission to help all women manage their wardrobes, which is why it's free and why we are committed to making it a productivity app, not a fashion app. So we certainly hope to serve Android users as soon as we have the bandwidth to build it!"
Pictures: courtesy of Save your Wardrobe and Finery