American Apparel filed for bankruptcy, Gap continues to disappoint and now Uniqlo is the latest in a string of casualties caused by the evolving US apparel landscape. Fast Retailing, Uniqlo's parent company, has big plans to become the largest apparel retailer in the world – and expansion into the US is considered a fundamental part of its strategy, although a poor performance in this market resulted in losses of 135 million dollar during fiscal 2015. Putting the brakes on aggressive expansion plans while refining its approach to generate brand awareness has been the company's immediate response, but what if there is more to this downfall than poor branding?
Pendulum swings to fashion
Although no consolation, Uniqlo is not alone in its US troubles, as domestic and international brands struggle to gain traction amidst the invasion of fast fashion behemoths. In the company of Gap, American Apparel and Abercrombie & Fitch, Uniqlo's basic product offering is no longer resonating with the US consumer. Previously capitalising on the normcore trend that saw consumers retreat from trend-driven products, the pendulum has swung back to favour fashion-forward and sports-inspired propositions. While Uniqlo's lack of brand awareness has certainly made it difficult to actively compete in the market, perhaps the bigger issue is in the dwindling product category.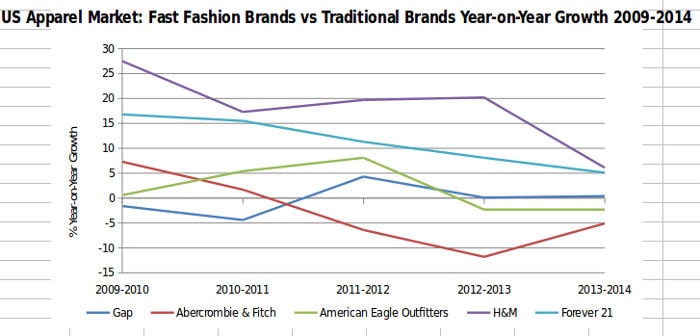 Sports-inspired prospects
It is not all bad news for Fast Retailing; Asia Pacific continues to support growth, with impressive performances in China and South Korea providing a buffering against US losses. While the brand appears to be easily transferrable across Asia, in the West it remains either unknown or misunderstood.
Uniqlo's main issue lies in its ability to effectively communicate what it represents. The term "lifewear" is used to describe its design concept that is centred on Japanese values of simplicity, quality and longevity. Without a brand image to support this narrative, consumers in Western markets simply view products as overpriced basics.
Ironically, with the growing interest in health and wellness and the rise of "athleisure", Uniqlo should have been well equipped to cater to this demand with its technically advanced product range, such as its HeatTech collection. The brand has the opportunity to gain relevance by aligning themselves with a sports-inspired offering and image.
Character building and brand positioning
A clear brand position and compelling communication will be required to return the US operation back to growth. However, this will require significant improvements in e-commerce, its product offering and marketing. Consumers are drawn to brands with unique character and personalities, responding well to campaigns to which they can relate. Uniqlo could utilise social media and digital storytelling to build relationships and engage its target audience, taking inspiration from the successful campaigns of Nike and Under Armour.
Alongside generating awareness, Uniqlo will need to dissociate itself with a basic product offering and repackage as a lifestyle brand that provides technically advanced clothing.
By Bernadette Kissane, Apparel and Footwear Analyst at Euromonitor International