Danielle Wightman-Stone

|
Luxury group Yoox Net-a-Porter has reported a significant rise in purchases made on mobile devices during cyber weekend, with mobile orders peaking at one per second on Black Friday.
The proportion of mobile sales reached 66 percent on Sunday, marking an all-time high for the retailer, while the group also noted a surge in customers making their first order via the Group's apps, with the YOOX iOS app trending in Italy and ranked number one in the "Shop until you Drop" section of the App store.
Yoox Net-a-Porter benefited form the growing trend towards self-gifting, with the highest priced item sold on Net-a-Porter being a diamond bracelet for 38,000 pounds. The luxury jewellery items performed well in the US, boosted by the launch of new fine jewellery collections.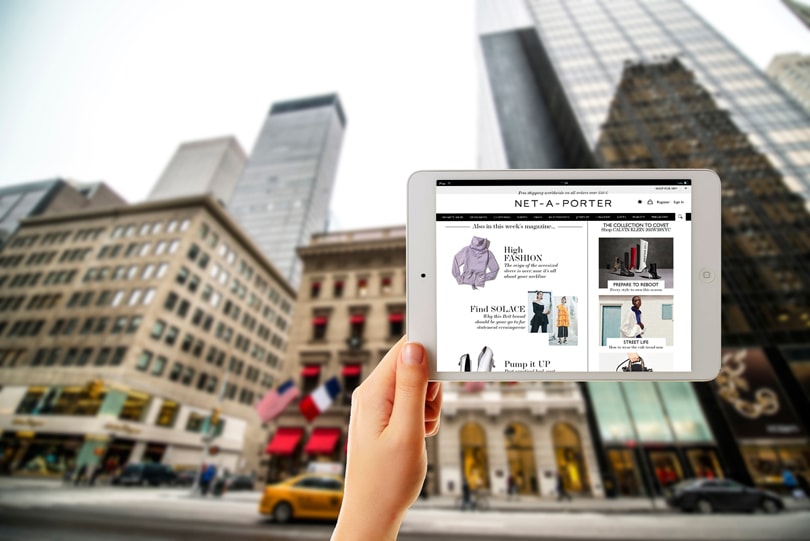 Partywear was also another big seller, with sales of evening wear, one of the fastest growing categories for the luxury group continuing to rise, with key sales including two gowns sold at 9,000 pounds apiece.
For Mr Porter customers they opted for leather jackets, winter coats and blazers, with tuxedos selling particularly well in the US. Fine watches also performed very well, driven by recent brand launches, including TAG Heuer, Piaget and Jaeger-LeCoultre.
Images: courtesy of Yoox Net-a-Porter