Sara Ehlers

|
Guess has decided to join the ranks of Miami SwimShow this year. For the summer show, the trend-forward retailer will be debuting its SS18 swimwear collection on the East Coast.
The show will take place at the Miami Beach Convention Center from July 22-25. The collection will emphasize the "carefree spirit of the Californian hot season," according to Guess. The beachwear line will have fun prints with floral motifs and geometric patterns, along with a bold color palette. Made from both lycra and microfiber materials, the collection will include both monokinis as well as various bikini styles. Designed with versatility in mind, the pieces are meant to be used as beachwear as well as good pairings with cover-ups.
This will mark the retailer's first time participating at the Miami SwimShow. The show stands as one of the fashion industry's established and long-standing exhibitions with over 7,500 participating brands annually. The show includes exhibitors from over 60 countries globally and showcase approximately 2,500 lines. The trade show will be hosted in Miami South Beach, alongside a popular nightlife and beach destination in the city.
Photo: Guess
Don-Alvin Adegeest

|
OPINION Pitti peacocks aside, the biannual fair Pitti Imagine for menswear is a tradeshow for reliable fashion.
Overheard from many a buyer's lips, the 'newsness' factor remains something of a lesser presence amongst the cavernous buildings housing swathes of brands, designers and products.
Many booths are filled with the same brands, who return season after season to the same location, showcasing collections that are consistent and steady, but not so bold in the arena of directional fashion. But, they are likely decent business partners for the international stores who stock them, highlighting the fact that fairs are good for business too.
Pitti is good for public relations
Pitti, of course, is a marvelous exercise in pr. The Cornaliani agent sums it up as relationship building. Much ado about meeting, greeting, and discussing the industry at large. Less so about writing orders.
Some brands cement their presence without any product, focusing only on image. Italian shoe brand Premiata, for example, have only one pair of shoes on display, flatpacked in plastic, decorating their entry. Buyers are instead directed to their showroom, perhaps later in the season. Other brands, like Italian lifestyle connoisseur Brunello Cucinelli, have created entire worlds to showcase their brand - foliage, statues and art included.
Less hysterical this time are the chaps dressed-up, expertly camera-ready for the many street style photographers that stand outside the fair's entry. Perhaps because menswear has now become so important, there is a real sense of commerciality and financial focus.
Companies like Canada Goose, Herno and PT01 are showing customers how important they are to the menswear mix. With new product categories on offer, there is a sense of healthy expansion, not of the 'nobody is buying' vibe from a few seasons ago.
Perhaps that is the newness, buying brands that are already familiar to us, who's products we know and trust.
During the month of June FashionUnited will focus on the menswear catwalk season. For all reads, click
here
.
Photo credit: Pitti Uomo, Don-Alvin Adegeest
Joanna Mania

|
INTERACTIVE MAP It´s almost there - the 92nd edition of Pitti Uomo, one of the most recognizable Italian menswear fashion fairs is about to kick off. This year's edition takes places between June 13 and 16 and is expected to attract over 30.000 visitors from across the globe.
A total of 1,220 menswear brands is set to present their Spring/Summer collections for 2018 across 60,000 square meters of exhibition space at the Fortezza da Basso, with nearly half of all the brands coming from outside of the Italian market.
In order to make your visit to Pitti Uomo as smooth as possible - or for those who may be skipping the trade fair for one season, FashionUnited has gathered the most exciting events of the Florence-based event is one place. Scroll down to explore our interactive map.
Click on 'Start Exploring' and continue by following the arrows, or discover more by simply clicking on the location.
Pitti Uomo is a part of Pitti Immagine, an Italian company specialized in production of international fairs and promotional events focussing mainly on the high quality Italian and international fashion. Created in 1972, Pitti Uomo takes place biannually. The next, 93rd edition, will take place in January 2018 in Florence.
During the month of June FashionUnited will focus on the menswear catwalk season. For all reads, click
here
.
Esther Hut

|
Amsterdam - Sneakerness is a real Walhalla for all sneaker lovers. Europe's biggest sneaker conference returned to the capital of the Netherlands once more for its seventh edition. Taking place at the Kromhouthal, the event welcomed international brands, independent sneaker retailers, brands, private sellers and collectors from across Europe, marking it largest event to date. In total, nearly 9,000 sneaker heads visited the event, which ran from June 3 to 4, which is 3,000 more than its previous edition.
15 European stores were present at the event with their own dedicated stand, ranging from France, Germany, Switzerland and well as newcomer Poland. In addition to stores, 140 private sellers who represent some of the world's biggest collectors were present with their own stands in Sneakerness Amsterdam.
According to Marketing Manager Matthijs van der Meulen, the event also attracted a broader audience this year. "You still have the sneaker freaks who are waiting outside the shop first thing in the morning to score that one exclusive pair, but this year we also saw visitors who were attending the event for the first time and curious about the sneakers and the event itself."
In addition to scoring a new pair of kicks, visitors could also in listen on a number of panel discussions between designers, collectors, and vloggers or visit the Sneaker Art Gallery.
Unique sneakers from Sunika sneaker shop in Amsterdam.
The most expensive pair of sneakers present at the event were the Nike Air Mag. Also known as the 'self-shrinking sneaker' from the film classic 'Back to the Future', the sneakers drew a big crowd. The price tag: 60,000 euros.
There was also sneaker jewelry for the real die hard fans.
Sneakerness takes place once a year in Amsterdam. The traveling conference already took place in Düsseldorf and Zurich earlier this year and is set to move on to Berlin, Cologne, Warsaw, and Paris.
The first edition of Sneakerness took place in Switzerland back in 2008 and was organized by a small group of sneaker lovers. Since then the consumer fair has grown to become one of the most important events for the European sneaker and footwear industry.
Photos: FashionUnited
Don-Alvin Adegeest

|
Tommy Hilfiger is returning to Pitti Uomo's 92nd edition, the men's fashion tradeshow destination in Italy. From June 13-16, Florence will welcome back both Tommy Hilfiger, who showed last January at Pitti Uomo '91, as well as Sir Paul Smith.
With the action taking place both inside and outside the walls of Fortezza da Basso, the designers will present their Spring / Summer 2018 Hilfiger Edition and PS collection by Paul Smith at the fair this season.
Tommy Hilfiger will show in the Ottogonal Hall and present a 'Store of the Future', a retail project that aims to digitize the brand stores in the next two years following the 'Digital show-room' introduced in Florence six months ago.
PS by Paul Smith will be showcased in the Pavilion of the Gravel, in addition to the Spring Summer 2018 collection also being shown during a Fortress event.
Photo credit: @TommyHilfiger, Pitti Uomo 91
Kristopher Fraser

|
Cindy Bellamy of Aarvee Denims and Imports Ltd. shows us what the major styles and materials are in denim this season at New York Kingpins. Kingpins is one of the biggest denim tradeshows in the world, with shows also taking place in Amsterdam and Hong Kong. In this video, Bellamy takes us through fabrics, discusses the inspiration taking from 80s and 90s trends and shows us natural denim.
Some of Aarvee's most popular pieces include their outerwear and denim jackets due to the revival in Western and trucker style jackets. It's all about the stretch this season too. Above all else, remember to never underestimate the power of a good mood board.
Kristopher Fraser

|
REPORT Kingpins, the international denim trade show, made its annual return to New York City this week one may 11 and 12. While vendors were engaged in their usual attempt to get more buyers, there was one word that was the hot topic on everyone's lips: sustainability.
Amrin Sachathep of Atlantic Mills, a Thailand-based denim supplier, has found that there has been a big trend in recycled denim, but the problem with that is it goes against the principle that can wear long and well. When you recycle jeans it actually shrinks the cotton, giving it less durability. Therefore, people are only getting a few uses out of their jeans and then discarding them, which isn't as eco-friendly as they are intended to be.
"People shouldn't have to need new product every two to three weeks," Sachathep said. "The true nature and story of denim is that you can have it for a while, it should mold to your body. We are about creating a product that is long lasting."
The other conversation that's been big in the denim industry right now is the use of water. "It's the biggest problem in denim," Sachathep said. Atlantic Mills is good about this and attempts to recycle 95 percent of the water they use. However, it's not just the mills who need to be cautious of water consumption. According to Sachathep, the majority of water being consumed is by cotton farmers, so it is on the industry to teach the cotton farmers to how recycle water.
Denim industry going more eco-friendly
Sustainability has become a trend and conversation not only on more than just the cotton and mill side of things. Companies that produce leather trims for denim manufacturers have found that sustainability is the key topic of the moment on their side of the business as well.
ISA TanTec specializes in vegetable tan leather and undyed natural leather. Many Los Angeles based denim companies who are focused on sustainable, environmentally friendly fashion come to them for trims.
The company's tanneries also hold the distinction of being the only Sustainability Apparel Coalition certified tanneries in the world. All of their hides are traceable back to the actual farms where the animals are known to be humanely resorted, which according to Mitzi Guidry, a representative for the brand, "Is not something that really exists in the leather good industry. So we are providing something that doesn't really exist in the market."
Many of the tanneries they work with have been in the leather goods industry for decades. It's not unheard of for some of their suppliers to have been in business for eighty years.
Another major trend on the sustainability front for denim is waterless products. Karla Strebet, a representative for Fire Mountain, a denim supply company, has found that the rise in desire for sustainability was directly linked to an increase in waterless products.
"With all the technology nowadays, we can go waterless without compromising the quality of denim," she says. In addition to the rise of waterless products, the increase in more technical, waterless production of denim has also led to more laser cuts. These trendier processes are more eco-friendly, and help create unique denim styles without using any water resources.
The movement to be more environmentally conscious in fashion is there. Kingpins showed us that denim is happily on the bandwagon.
Photos: FashionUnited
Danielle Wightman-Stone

|
Luxury French footwear designer Christian Louboutin is to make his Pitti Uomo debut with a "one-of-a-kind project" at the menswear tradeshow that will feature a competitive sporting event.
Taking place on June 13, the "engaging sporting event" will be held in a historic location in the centre of Florence and will feature Christian Louboutin Homme's collection showcased by eight competing teams from the "four corners of the globe".
Pitti guests will be invited to watch the tournament, but also, should they wish, they can participate in a series of masterclasses led by the sportsmen themselves. However, the types of sports have yet to be revealed.
"Florence to me has always been a city of leisure. For the first time, I am happy to mix leisure and the pleasure of my work there," said Louboutin in a statement.
The 92nd edition of Pitti Uomo takes place from June 13-16 in Florence, Italy.
Sara Ehlers

|
This year, Coeur and Project Womens are teaming together for a co-joined show. The partnership will be featured this year at the Mandalay Bay Convention Center in Vegas from August 14-16.
The show will feature both aspects of each show infusing Project Womens' ready-to-wear with Coeur's accessories and home goods. The Coeur x Project Womens neighborhood will showcase a curated selection of apparel, accessories, gifts, and beauty merchandise for retailers. "Traditional retailers are looking for a way to reinvent their stores now, more than ever," said Kelly Helfman, vice president of Project Womens. "COEUR is the perfect partner for Project Womens offering a curated selection of home, gifts and beauty merchandise that will create an added value for our retailers to shop."
The trade fair will take place in Las Vegas this August at the Mandalay Bay Convention Center infusing classic pieces from Coeur with contemporary clothes from ProjectWomens. The Coeur x Project Womens neighborhood will include Kelly + Jones, Lux-Eros, Happy Habitat and Castify including more with a modern and current design to inspire retailers in revitalizing their shops.
Sara Ehlers

|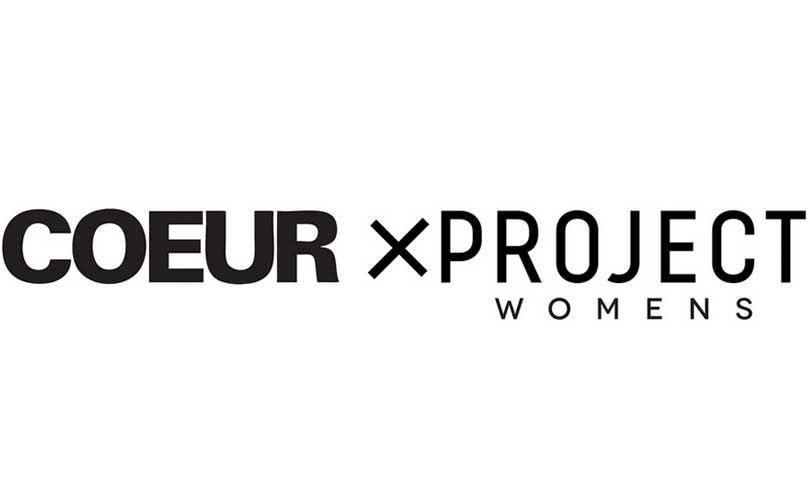 Las Vegas - Two major trade fairs are joining this year for their show to take place at the Mandalay Bay Convention Center in Vegas. Womens contemporary apparel Project Womens and apothecary home and gift fair Coeur are partnering up for the three-day event to take place this August.
The partnership has brought on interior designer Joseph Jagod in order to create an on-site installation with retailers. This will incorporate both elements of the shows together combining gifts, home, apothecary, and tech accessories with ready-to-wear. This infusion is a way for the trade fairs to bring a new way of re-inventing to retailers, by bringing lifestyle options to their stores. "Project Womens attendees have echoed this interest in tech accessories, apothecary, home décor and gifts, propelling this partnership with COEUR," shares Kelly Helfman, Vice President of Project Womens. "COEUR is the perfect partner for Project Womens offering a curated selection of home, gifts and beauty merchandise that will create an added value for our retailers to shop."
Coeur x Project Womens to take place together this year in August
Coeur is known for its premiere fashion accessories, home, gift, and lifestyle showcase involving handbags, footwear, and more. The show often features classic and timeless pieces including established brands, targeting a bohemian and artsy audience. "The trend in gift and beauty brands engages a more involved shopping experience to the end consumer, thus more excitement and demand to shop," said Henri Myers, co-founder and creative director of Coeur. "COEUR has partnered with Project Vegas to bring to life a fast growing category in the overall Lifestyle industry including hand-picked brands in beauty, home, gift and tech allowing retailers, from hotels, spas, specialty and majors to discover hand-selected items to add to their store curation." Overall, the show will be able to add to Project Womens, which is known more for its chic women's apparel, by bringing a new influx of merchandise.
Project Las Vegas is scheduled to take place from August 14-16 at the Mandalay Bay Convention Center. The Coeur x Project Womens neighborhood will showcase Kelly + Jones, Lux-Eros, Happy Habitat and Castify as well in order to show modern and current design trends. With both trade events together, the show will bring together both top retailers and fashion brands for this year's Vegas show.
Photos: Coeur