FashionUnited

|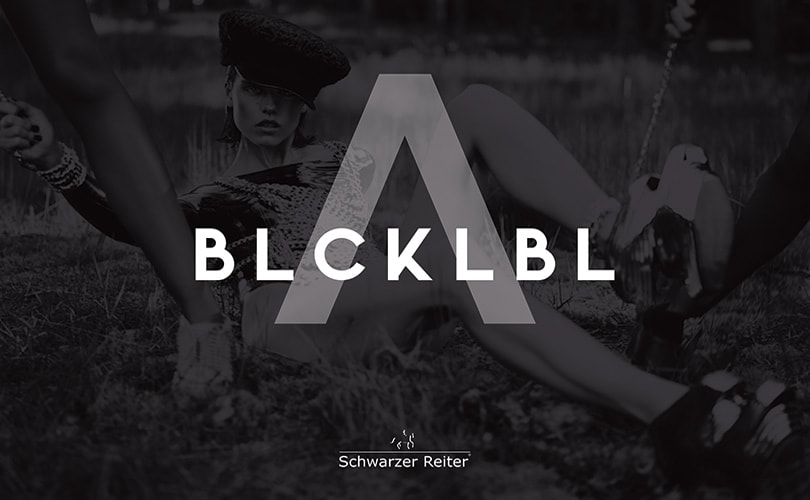 Fetish meets fashion. The Schwarzer Reiter label, which originates from the luxury fetish segment, amalgamates these two worlds and now presents its first B2B fashion collection for men and women, BLCKLBL, at PREMIUM Berlin.
The Berlin brand has stepped up to give the fetish lifestyle a new, streetworthy look. Moreover, with the appointment of Edin Desosa as Head Designer, the label has brought in someone from the fashion industry who, with his team, can skilfully translate this lifestyle and inject a trendy, unique, professional look into the collections. In our interview he reveals what we can expect from Schwarzer Reiter's BLCKLBL.
Why is Schwarzer Reiter a good choice for fashion retailers?
We control the entire supply chain, from designing and developing the look through to production and sales. Quality is the most important criterion for all our textiles. All the goods stocked in our wholesale business for resellers are characterised by perfect pattern construction, a high degree of comfort and contemporary style. The collection from Schwarzer Reiter is extremely sellable and perfectly suited to complementing the other product ranges within stylish boutiques, shop-in-shop solutions, fetish shops and lifestyle boutiques.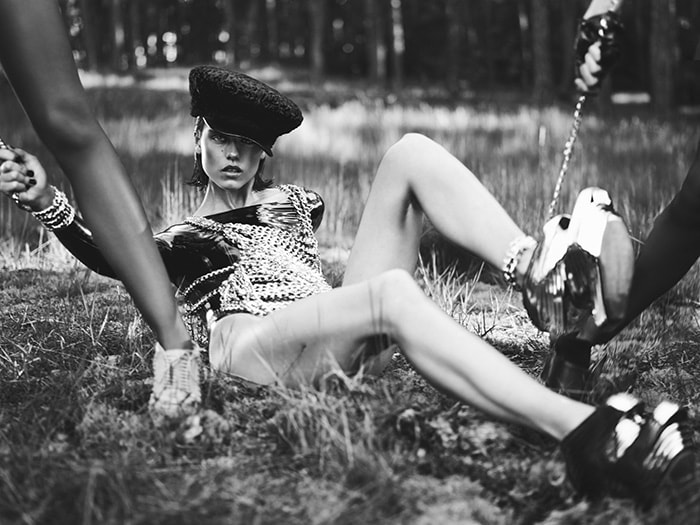 How did you come to know Sabine Schwarz, the founder of Schwarzer Reiter?
I studied Fashion Design and, in my final collection, worked with a large number of patent leather and transparent fabrics, without really thinking too deeply about the theme of 'fetish'. It was my understanding of aesthetics. At the time of completing my final presentation I was, of course, unaware that this would unconsciously have a logical continuation later on. My collections have always been somewhat darker and more provocative than others, which brought them to Frau Schwarz's attention. She perceived my collections to be a form of interpretation of a feeling.
What is it that makes clothes part of fetish fashion?
In my collections it is not a matter of showing a lot of skin or emphasising specific places on the body explicitly. It is about focusing on the beauty of the body, which is brought to life through an item of clothing. It is in the mind of the beholder, who is drawn into his or her own fantasy world and thereby endows the item of clothing with his or her own version of the story.
What type of woman wears your clothing?
In principle there is no specific type of woman who wears my designs because, at the end of the day, there is no woman in the world who does not want to be desired. Every woman wants to feel beautiful and desirable; hence all women who demand exclusive, beautiful designs are my customers.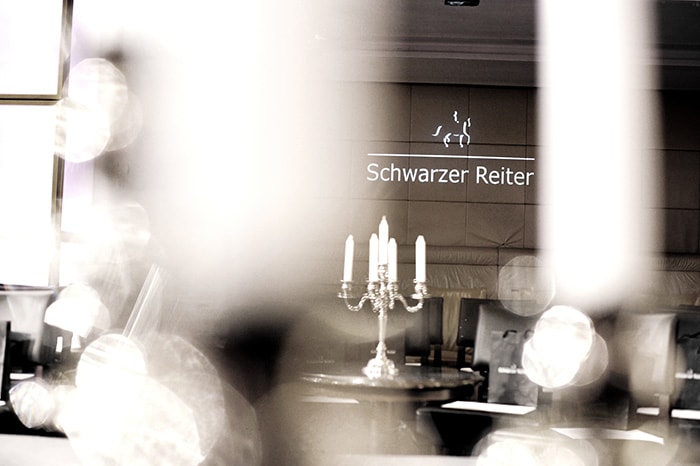 What differentiates Schwarzer Reiter from other labels in this area?
The difference between Schwarzer Reiter and other labels in this area is that we fuse fashion and fetish in a very particular way and give our products the necessary respect and touch of luxury without resorting to clichés.
How would you describe the collection being exhibited at PREMIUM?
BLCKLBL is provocative yet also stylish, trendy and ultra fashionable in design. These are looks for fashionistas, trendsetters and all those who like a profligate lifestyle. BLCKLBL is made from high-quality faux leather, transparent materials and glamorous, sequinned fabrics. From development to manufacture, from the first design to the choice of materials we proceed with the utmost care and attention, in order to create a modern, strong-selling end product that fits like a dream. In order to ensure this high standard of quality at all stages of production, Schwarzer Reiter works with partners with whom it has years of experience doing business. Our products are created and designed in Berlin and manufactured in Italy. We take the slogan 'Devoted to Style' very seriously.
You can find Schwarzer Reiter at PREMIUM Berlin in Hall 1.
Images: Schwarzer Reiter Wholesale
FashionUnited

|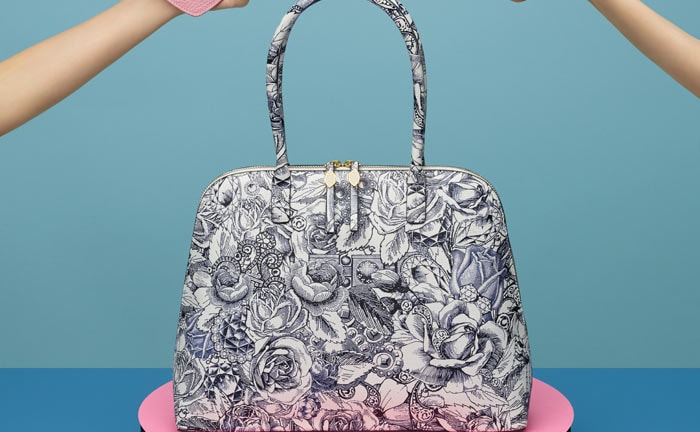 The British luxury accessories brand Lulu Guinness was established in 1989 by the then 29 year old Lulu Guinness. It all began with a cleverly conceived, trend-setting briefcase for women; today, the label operates stores in Taiwan, Thailand and China in addition to its shops in the United Kingdom.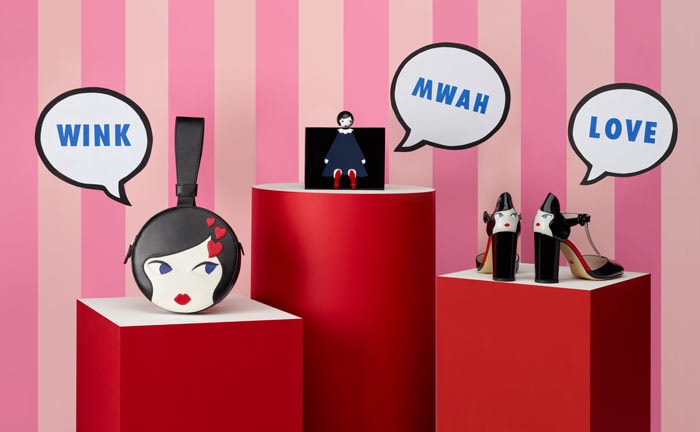 In typical Lulu Guinness fashion the collection for S/S17, available from February, has a romantic flavour. The designer turns her rose-tinted glasses towards accessories as the 'heart of expression'. Emojis in particular served as the inspiration for the brand's Spring/Summer collection, the special highlight of which is the 'Lulumoji' app that accompanies it, which fans of the label can download for free.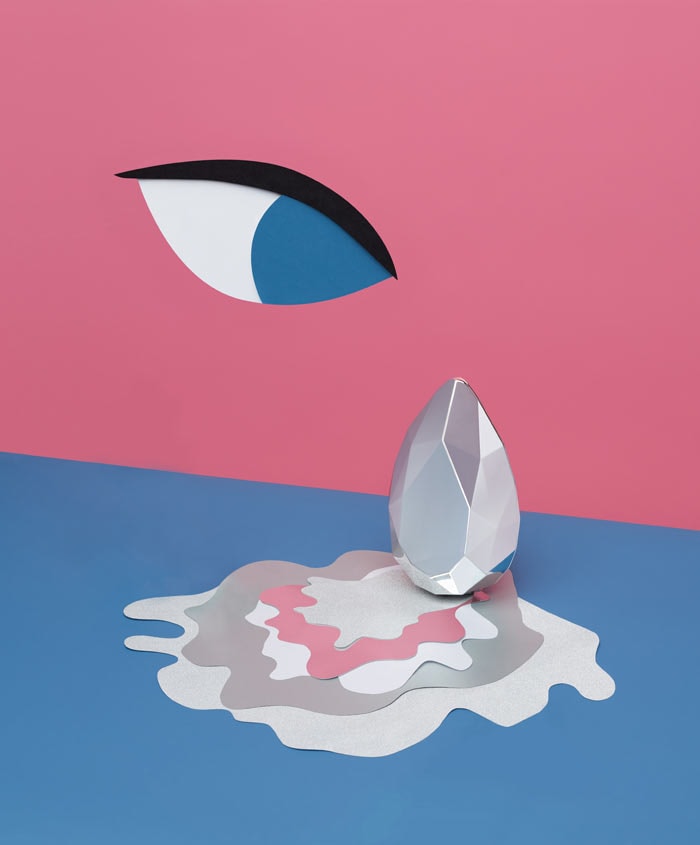 The brand counts celebrities such as Kate Moss, Eva Herzigová, Olivia Palermo, Arizona Muse, Emma Watson, Poppy Delevingne, Paloma Faith and Dita von Teese among its fans, to name but a few. What's more, it is not just designer Lulu Guinness who was honoured for her services to British fashion by being awarded the OBE in 2006; some of her designs have also, as it were, been elevated to the rank of fashion nobility. The 'Florist Basket' bag is part of the permanent fashion collection held at the Victoria and Albert Museum in London and has also been on display at the famous Sotheby's auction house both in London and New York.
You can find Lulu Guinness at PREMIUM Berlin in Hall 5.
Photos: Lulu Guinness
FashionUnited

|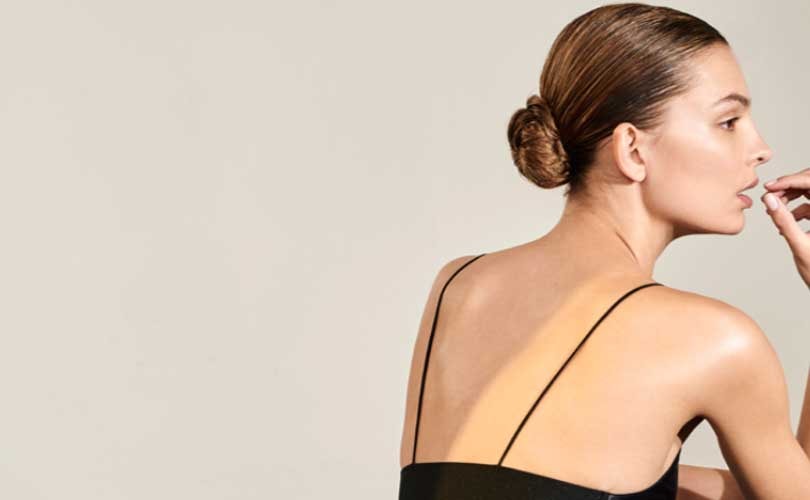 Koral cites integrity as its core strength and the sporty elements of the label have, indeed, been rigorously thought through. Designer Ilana Kugel, who grew up in Brazil, and the industry expert Peter Koral combine Brazilian sexiness with a Californian obsession with sport. The resultant hybrid strikes a perfect happy medium. The brand unites sophisticated design with a high level of performance in a playful, fun-loving way.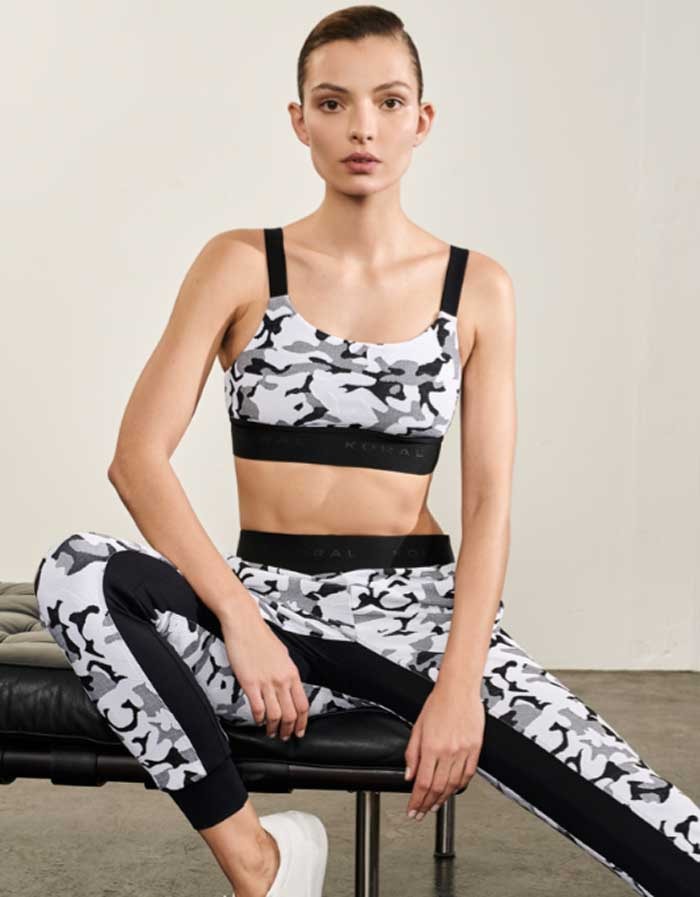 'New Wave' is the title of the collection that will set the tone in summer 2017. The Koral summer collection is geared towards the rigid lines and colours of the city. The prevailing colours here are therefore white, bisque (an off-white, biscuit-coloured hue) and claret shades that give the wine tones within the colour a light, chocolate frosting this season. Anyone feeling peckish at this point can indulge their appetite – provided they don't lose a sense of balance in sport. The collection boasts sophisticated details and highly functional pieces that ensure you will look as good in the gym as you do when out and about. Cleverly integrated mesh inserts, elastic straps and camouflage prints give the collection a certain edge.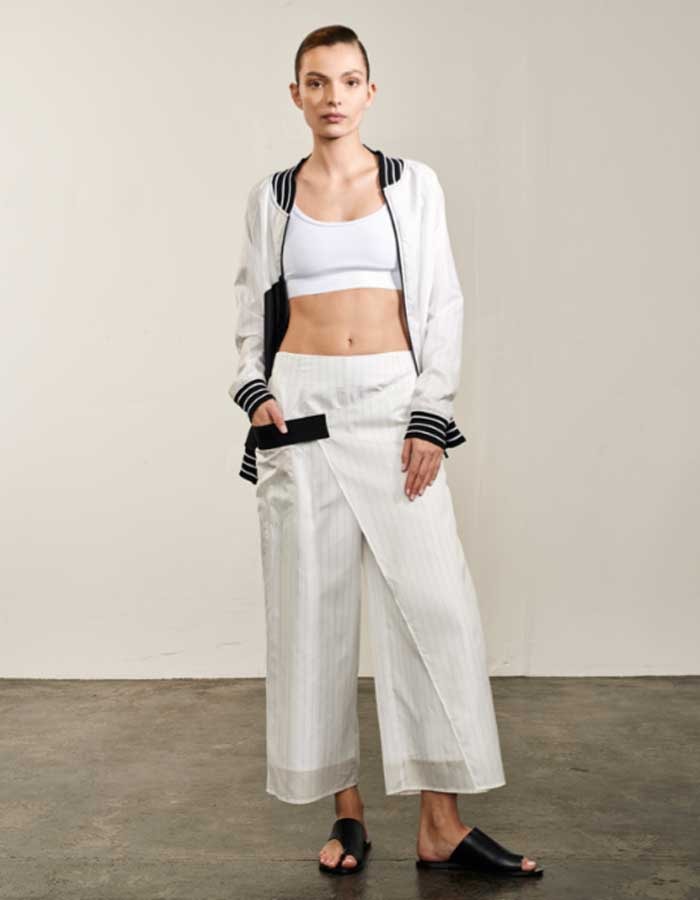 Kitted out with the Eternal, Evanesce and Koral Infinity tech, the label's athleisure pieces feature all the refinements imaginable when it comes to performance wear. Quick-drying, anti-pilling, UV protection, odour control, compression and fast moisture wicking properties are just some of the benefits from the L.A.-based brand.
You can find Koral at PREMIUM Berlin in Hall 2.
Photos: Koral Summer 2017
FashionUnited

|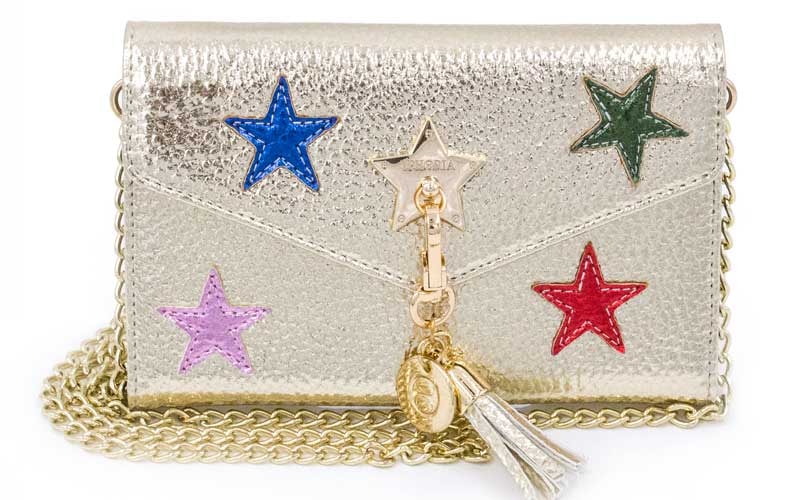 This is a fairytale success story: as recently as 2012 Milena Jäckel set up a brand in Berlin that specialised in tech accessories. Fast-forward to 2015: Iphoria, the name of her brand, is sold in 35 countries by retailers such as Harvey Nichols, KaDeWe, Steffl in Vienna and Ludwig Beck in Munich, as well as in the flagship store on Rosenthaler Straße in Berlin. Her brand even has a presence in Tokyo, thanks to its two shops there. Now two more are due to open this year: in Seoul and Shanghai.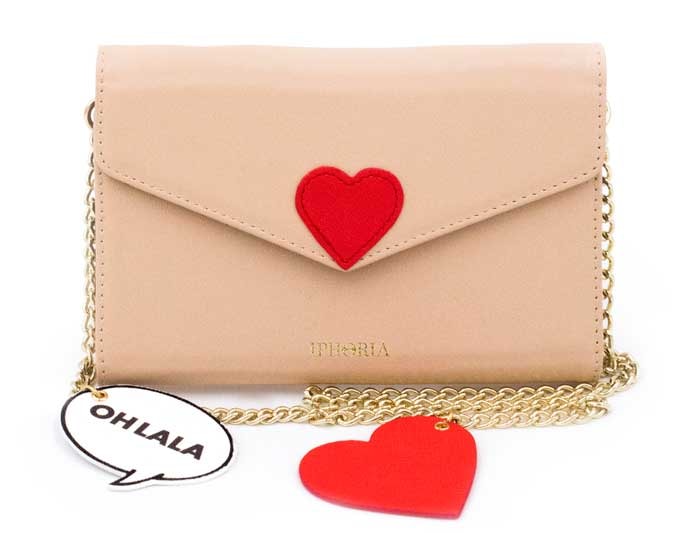 Yet Iphoria's success story doesn't end here. The label has also attracted a wide array of celebrity fans: Olivia Palermo and Gigi Hadid have been seen sporting the sweet designs from this Berlin-based brand on their smartphones. Since then, the product portfolio has been expanded to include other items: mini travel batteries; clutches featuring powerbanks; sneaker patches and a cashmere range have all joined the ranks.
The brand's success probably lies in its straightforward style and the cheerful, carefree designs. Whether in the shape of fluffy teddy bears, a perfume bottle that looks like a Chanel No.5, or studded with pouting lips, the products from Iphoria bring a smile to our faces and deck every smartphone out in its own unique look.
In 2017 there will be another very special surprise for fans of the brand. The ready-to-wear division, which previously consisted of one cashmere collection, will be expanded to include a selection of other items of clothing: cool printed hoodies, sweaters and bodies make their début this season. Who knows what the future will hold for this daring label.
You can find Iphoria at PREMIUM Berlin in The Cubes.
Images: Iphoria
FashionUnited

|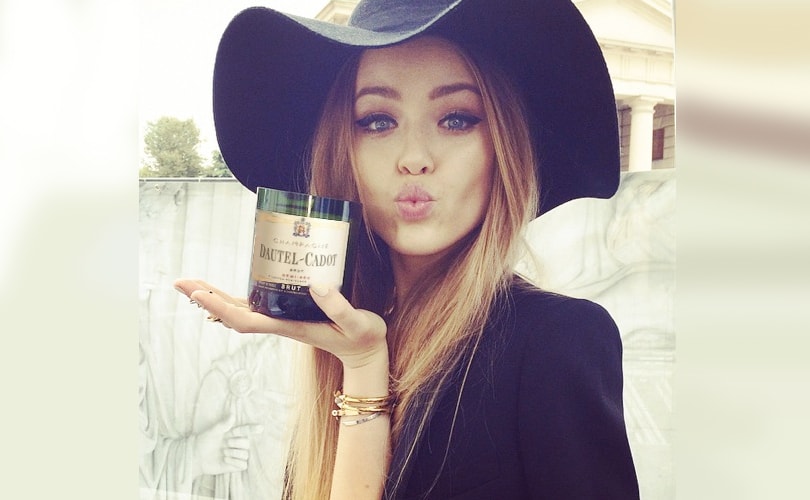 The fashion business is desperately searching for ways to surprise its customers and use experiences to tempt them into stores. What could be more effective than offering something that the internet can't? The power of smell can catapult us back to specific moments in the past and awaken emotions in a way no other sense does. Scented candles are, therefore, the perfect takeaway products and especially suited to concept stores. Design Bubbles from Munich takes the idea of a special scented candle one step further still.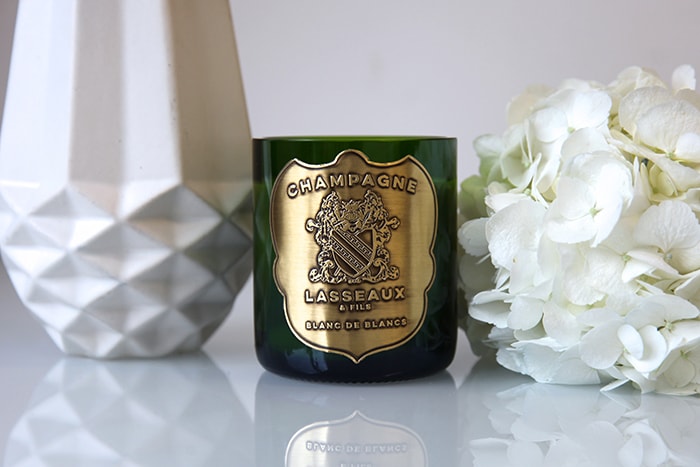 The idea is both simple and creative: empty Champagne bottles are professionally cut and polished and then filled with organic soya wax. This produces luxurious scented candles bursting with lemon & basil, peony, mandarin or sandalwood scents. The variety of the Champagne labels gives each one a personalised touch. The Munich-based start-up has been in business since 2014 and places great emphasis on superlative quality – thus the entire production process takes place in Germany and all the organic candles can be sent back to Design Bubbles after 40 hours of burning time to be refilled.
Prior to this, founder Katharina Baumann studied Business Studies and completed her training as a sommelier. She sells both Champagne and the candles in her shop: "We regularly travel to France and taste numerous Champagnes – we only purchase the best ones, which we distribute via our online shop along with the matching candles. All Champagne labels are still family-run businesses; some are in their 9th generation. There are so many insider tips when it comes to Champagne and we want to create awareness of this incredible quality." The biggest problem when she founded the company proved to be procuring sufficient numbers of empty Champagne bottles, hence why the glass containers of Munich's clubs were plundered.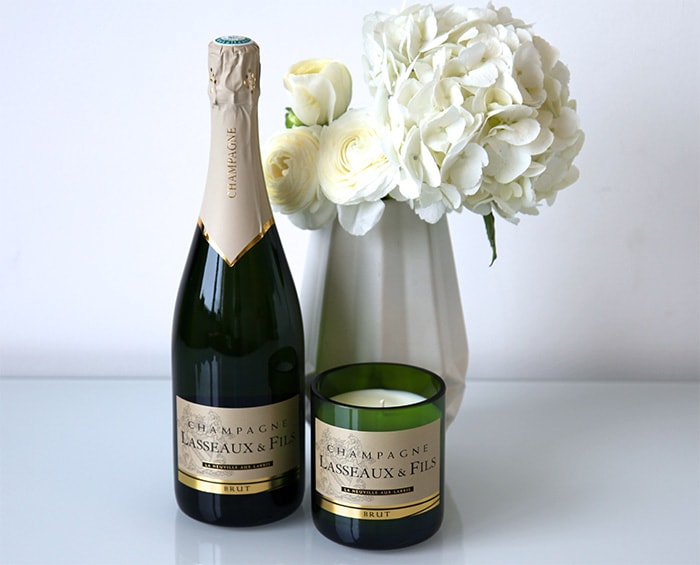 Design Bubbles nowadays works directly with the Champagne labels themselves and can therefore offer its customers a unique product. The candles cost EUR 49 each, or can be bought in a gift set together with the corresponding Champagne for EUR 89. Design Bubbles's candles are currently available in over 100 concept stores, boutiques and department stores, including in KaDeWe.
You can find Design Bubbles at PREMIUM Berlin in The Cubes.
Photos: Design Bubbles
FashionUnited

|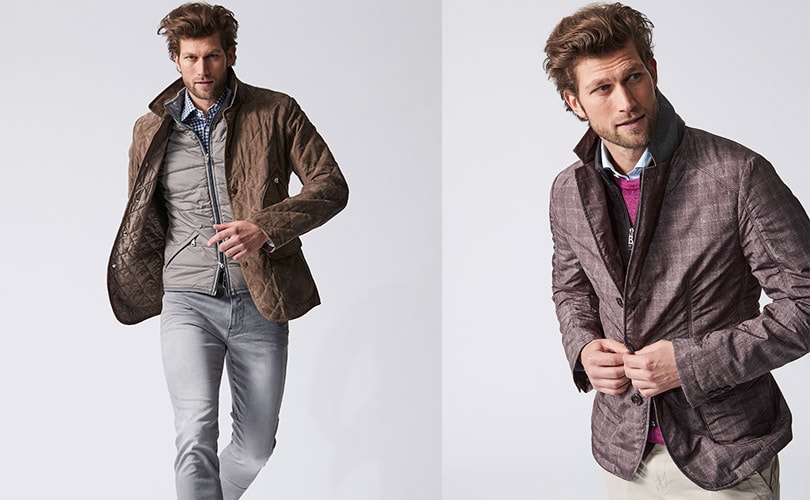 For the first time, Bogner is presenting its complete 'World of Bogner' at Premium in Berlin, encompassing the full range of collections as well as a selection of franchises. With 180 square metres of exhibition space, national and international trade visitors and media representatives will be able to gain a comprehensive overview of the winter collection for 2017/2018. The traditional firm from Munich entices trade visitors to its stand with its experiential, virtual winter wonderland. Bogner has installed a holodeck in partnership with the Fraunhofer Institute – the ingenious technology transports visitors into a virtual world in which they can move around freely and explore the Time Tunnel to time-travel back through Bogner's history of sports fashion from 1932 to the present day.
What's more, the label has realigned its brand vision. Bogner's objective is to establish itself worldwide as a leader in the sports fashion segment on a luxury and premium level. With this in mind, the brand new 'B-Athleisure' area functions as a bridge between sport and fashion, offering sporty, ready-to-wear outfits that fuse activewear with street style and fashion influences.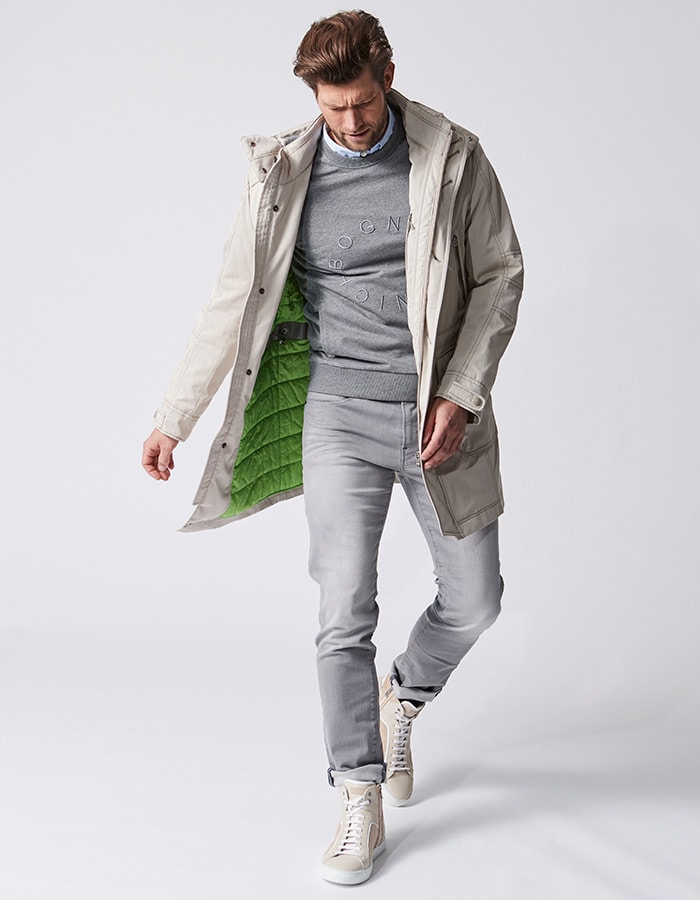 "I am pleased to say that, this year, for the first time, we will be showcasing the complete 'World of Bogner' at Premium – the perfect platform to be able to exhibit the initial results of our strategic 'Sport Fashion' realignment. Premium is an important trade show for the international market and, in addition, a superb opportunity to enter a dialogue with our existing customers and expand our contacts list at the same time," says Bogner's CEO, Alexander Wirth. Participating in Premium is an important step, he adds, for promoting Bogner's realignment and creating a buzz among new national and international retailers around the collection and, by extension, around the company as well.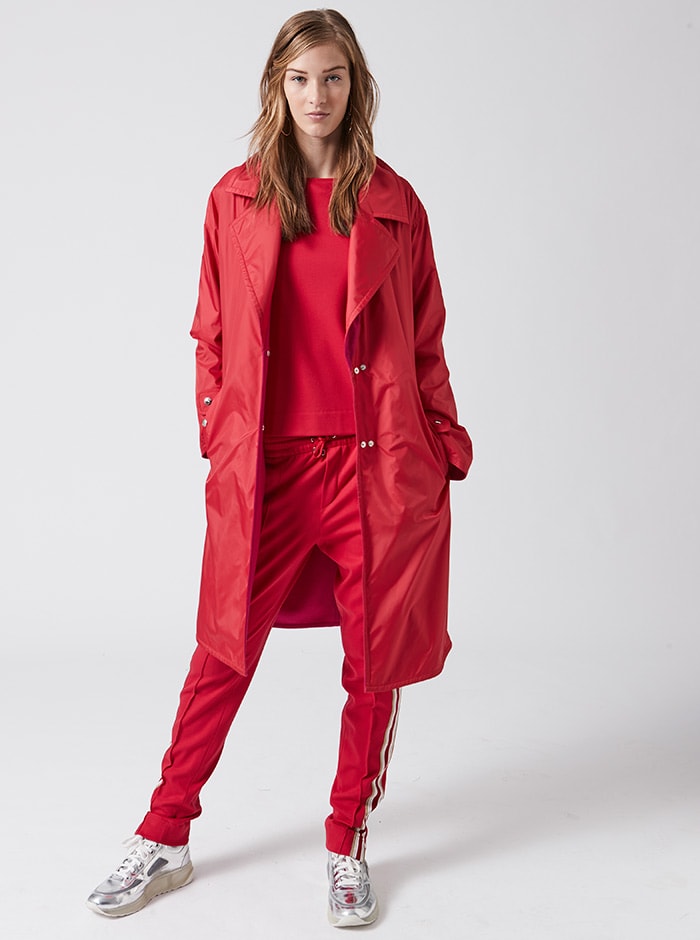 The Willy Bogner GmbH & Co. KGaA company, which has its headquarters in Munich, is a successful, international lifestyle business and a leading supplier of exclusive sports fashion, luxury sportswear and designer fashion. The business was founded in 1932 and today employs over 800 employees globally. It operates the Sônia Bogner, Bogner (Woman, Man, Sport, Kids) and Bogner Fire + Ice brands, plus franchises, in over 50 countries around the world.
You can find Bogner at PREMIUM Berlin in Hall 4.
Images: Bogner
FashionUnited

|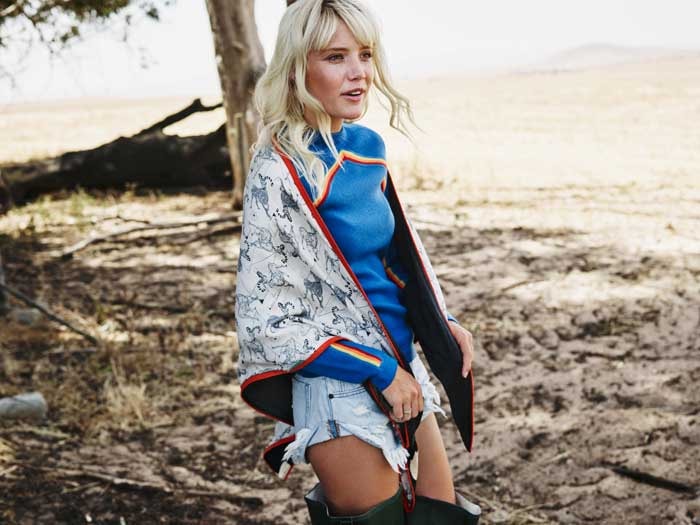 The Lotgering sisters, Liesbeth and Violet, design scarves featuring extraordinary patterns and prints at their studio in Amsterdam. The sisters make a fantastic team. Liesbeth studied textile design at the Amsterdam Fashion Institute, while Violet studied graphic design at the School of Arts in Groningen. POM Amsterdam is, incidentally, manufactured only in Europe, using high-quality fabrics such as cotton, silk, cupro and wool.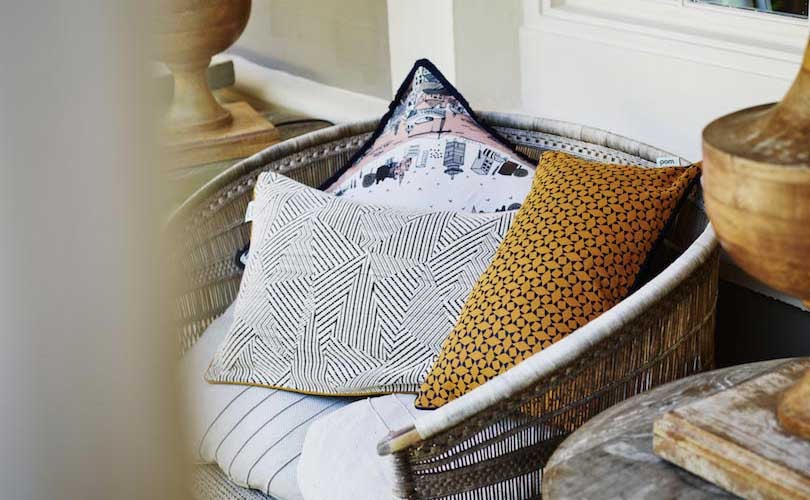 "We love designing scarves, giving women the chance to express their own very individual style. A scarf is the perfect accessory: it instantly gives any outfit special appeal. Since scarves are worn so close to the face they change a look and cannot fail to be noticed. We hope that our customers take as much pleasure in our scarves as we did in designing them!" the sisters say, commenting on their brand philosophy.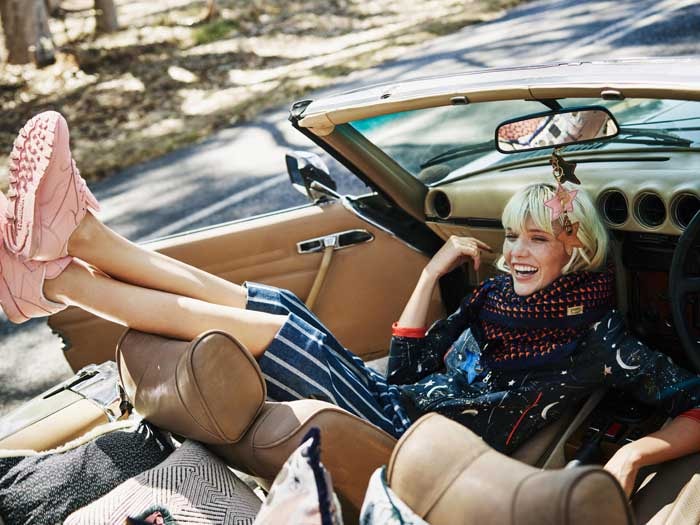 The sisters are, by the way, no longer an insider tip in their home country, the Netherlands: they have already worked together with the Rijksmuseum and with airline carrier KLM. Twice a year the fashion designers create a collection of around 40 to 50 scarves in total: one collection for Fall/Winter and one for Spring/Summer. The prices range between EUR 50-100 per scarf and their signature design style is easy to recognise. Alongside scarves they also produce capes, a fragrance and a homewares product line that comprises cushions and cosy throws from POM Amsterdam.
You can find POM Amsterdam at PREMIUM Berlin in The Cubes.
Images: POM Amsterdam
FashionUnited

|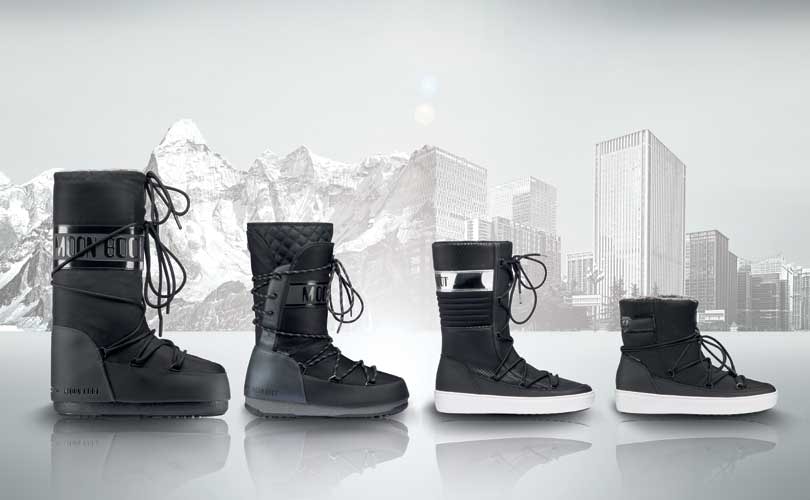 The moon landing in 1969 provided designer Giancarlo Zanatta, from the small town of Montebelluna, with his motivation to design a shoe that would be similar to those worn by astronauts. In 1978 the Tecnica footwear brand registered the Moon Boot brand. The super-lightweight, super-warm boots quickly became cult favourites that launched a global trend. 2017 now marks the year in which the original is going through an evolution.
The original Moon Boot is typically made using Cordura, animal hide or synthetic leather for the upper material, amply lined with foam and featuring rubber soles to ensure non-slip grip. The boots will keep your feet warm even in temperatures down to minus 35 degrees Celsius. Now the outer space-inspired shoe has found its way into the urban landscape and undergone a streetwear-style makeover.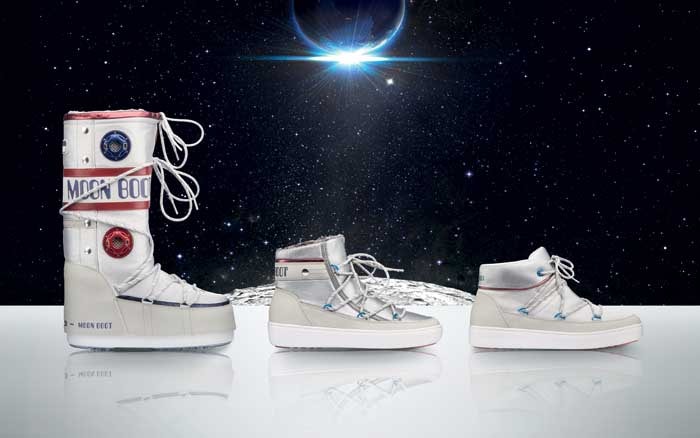 Whether in space age silver, explosive red, baby blue or in all the other colours of the rainbow, for four decades eye-catching Moon Boots have graced the legs of daring fashion aficionados. Now there is a style on the market not dissimilar to high-top sneakers. The design retains all the advantages of Moon Boots but is rather more earthbound in nature. These 'casual urban sport' shoes can conquer unknown worlds and transcend new boundaries.
2017 is also the year for a special collaborative venture between the Italians and an Italian who is well on his way to becoming a cult designer. Massimo Giorgetti has taken the hearts of fashion connoisseurs by storm with his label MSGM, designing nylon boots for Moon Boot that come in monochrome black and white but are decorated with colourful floral patterns and patches. 2017 appears to be a good year for Moon Boot.
You can find Moon Boot at PREMIUM Berlin in Hall 5.
Images: Moon Boot
FashionUnited

|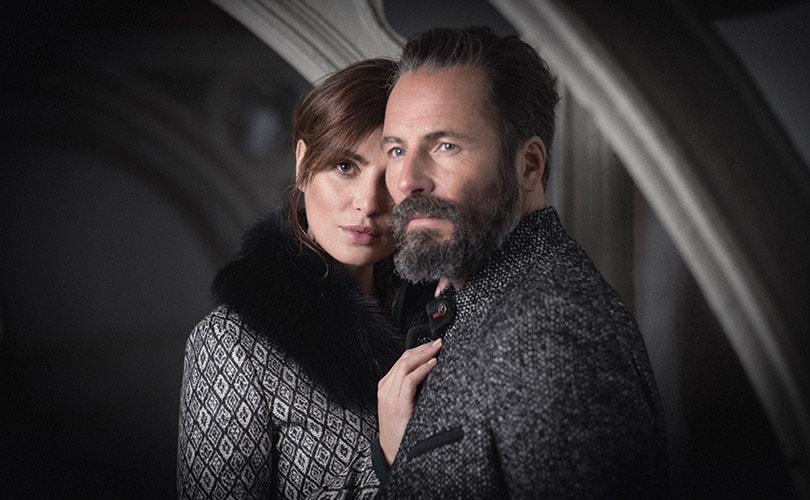 Fashion label Luis Trenker has been around since 1966 and is named after the eponymous famous mountaineer, film producer and writer. The fashion firm was established by Michi Klemera in the small Italian town of Bolzano, and the headquarters of LUIS T. Srl are still there today.
The new women's collection from Luis Trenker for the Fall/Winter 2017/18 season is split into three key areas: 'Berlin Art&Craft', 'Sbriseda' and 'Polar Storms'. 'Berlin Art&Craft' draws its inspiration from the high-quality handicrafts of South Tyrol and the urban nonchalance of Berlin. The dominant colours are off-white, grey melange and black.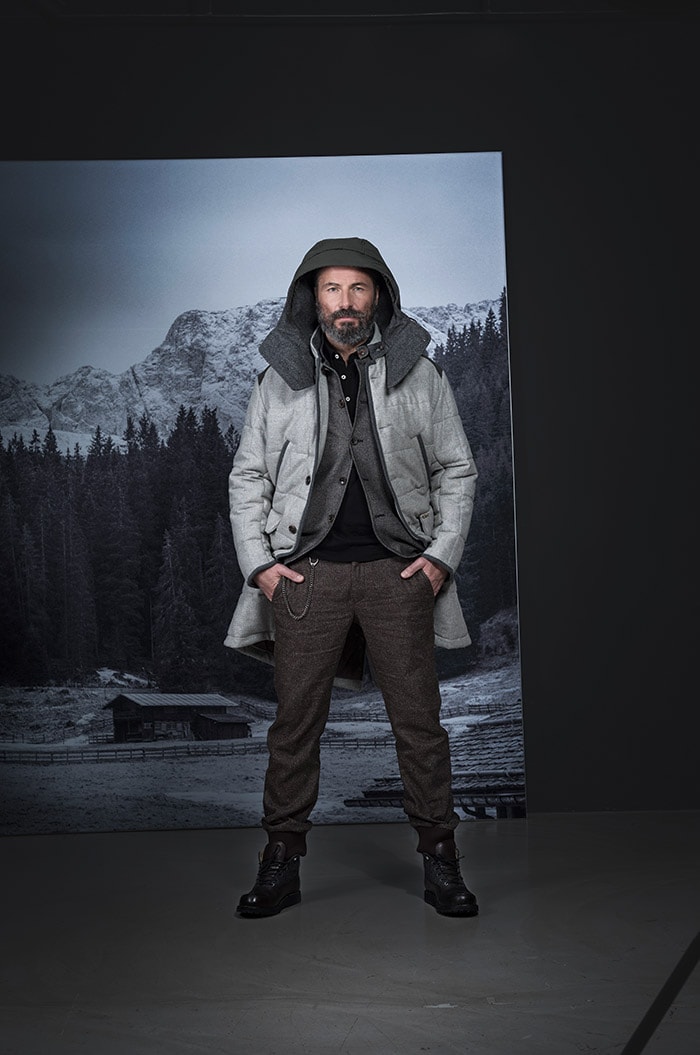 'Sbriseda' denotes a famous haunt of traditional Telemark skiers (a particular method of skiing). This collection works with materials such as boiled wool, which is closely linked to the South Tyrolean heritage. The dominant colour is blue. Camel is the colour taking pride of place in 'Polar Storms', the last section of the collection. This colour is typical of alpaca wool and adds a hint of warmth to the otherwise icy, cool shades in the collection.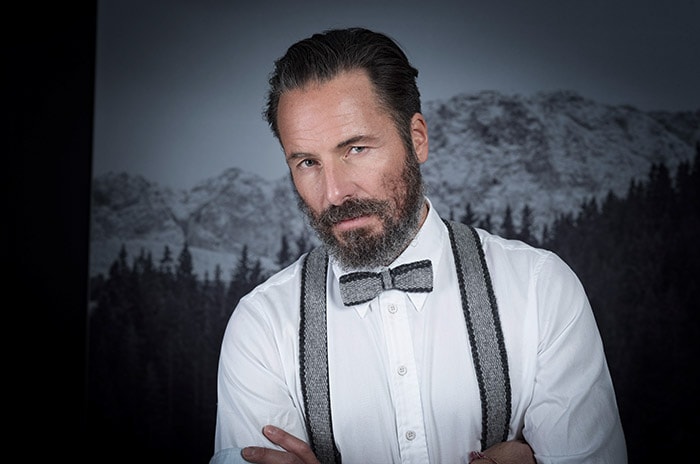 Drawing on its inspiration, which is rooted in the rich tradition of South Tyrol, the label's independent collection has accumulated a loyal customer base since 2001. All the materials are manufactured in Europe, the collection is also produced in Europe and partly hand-finished. A very special feature is the wool used, which comes from the Carinthian sheep, originally from the Vilnösstal valley in South Tyrol. With around 300 sales points and monobrand stores in Kitzbühel, Innsbruck and Sylt, Luis Trenker's Alpine lifestyle is represented in the German, Austrian, Swiss, Italian, French, Czech Republican, Luxembourgian and British markets.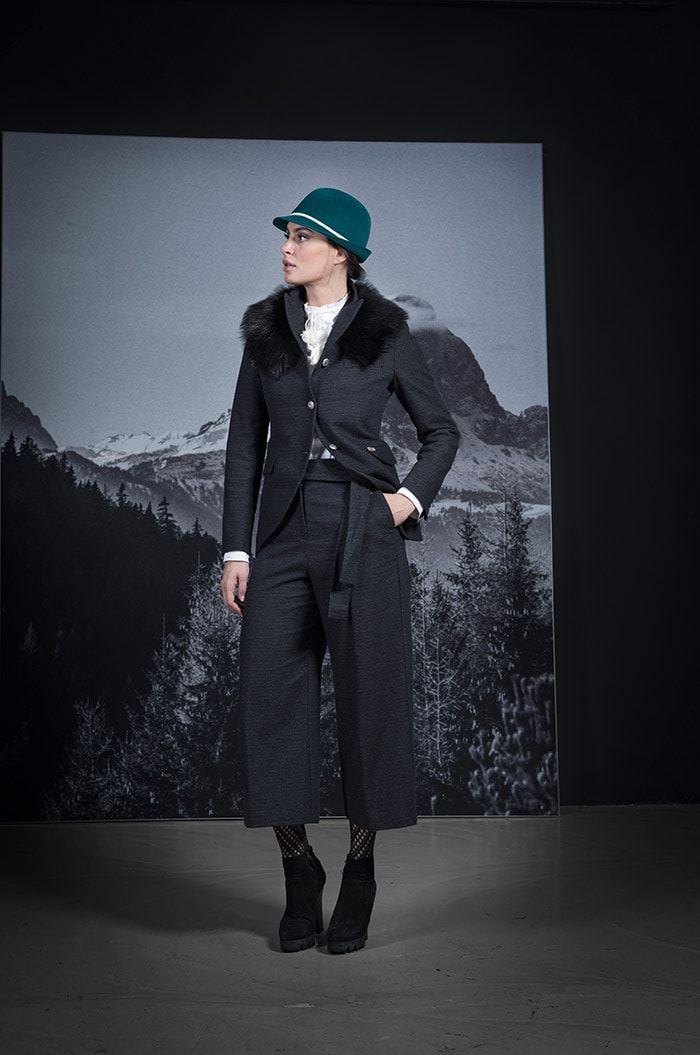 In addition to the Luis Trenker company's fashion collection, an accessories collection comprising footwear, scarves, belts, hats and bags is also available – as well as a skiwear collection under the brand name BERG. Even this was not enough, however: the ever-busy South Tyroleans have already expanded their Alpine lifestyle concept to include hotel facilities, cosmetics and joint ventures with brands such as Land Rover Germany and speciality brewery Forst. Together with the Kässbohrer trailer manufacturing company, Luis Trenker's portfolio even boasts a PistenBully vehicle.
You can find Luis Trenker at PREMIUM Berlin in Hall 3.
Images: Luis Trenker
FashionUnited

|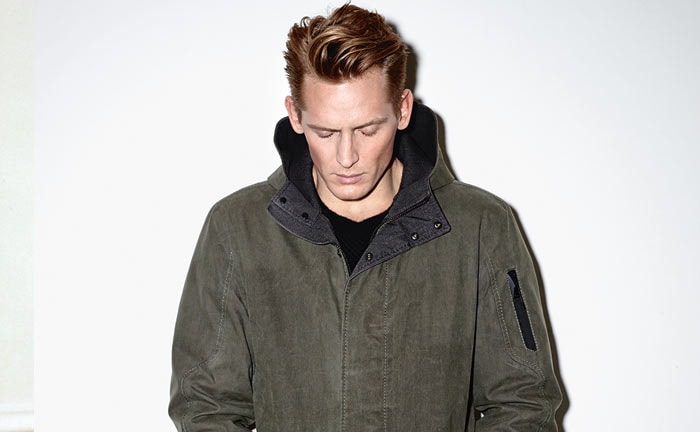 The ultimate jacket: Björn Gericke's vision when he founded his label g-lab was to achieve nothing less than this. Growing up in a family who had made a name for themselves with their motorbike clothing, the Düsseldorf designer came into contact with functional clothing early on. In 2010 he founded g-lab and, from that point on, has shown what functional outerwear means to him: urban, high-quality jackets that protect against wind and bad weather while also looking extremely cool.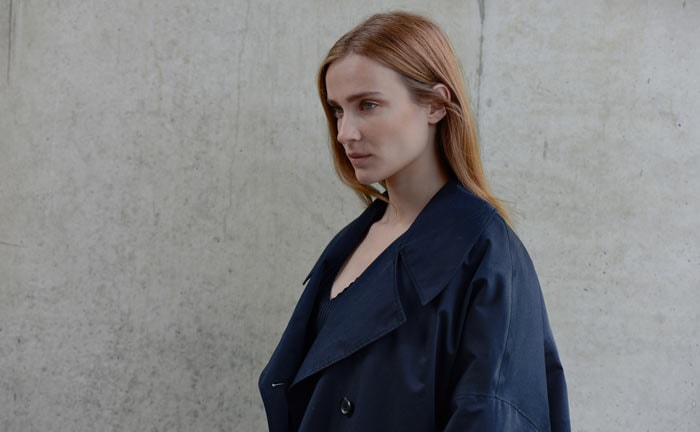 "For the FW17 season we have taken our inspiration from the urban dichotomy of architecture. Sharp geometry contrasts with softly flowing surfaces. The feeling: minimalism tinged with high levels of emotion. Pure and straight and, at the same time, intoxicating or feminine. We have approached the development of the collection with a new self-image this year and have dared to take a bigger leap forward than before. The result: completely reinterpreted classics, strong contours and ultra-contemporary, high-tech materials that do not reveal their function on first glance but make an impression thanks to their look and feel and the interplay with the silhouette," explains Björn Gericke, discussing the Fall/Winter 2017/18 collection.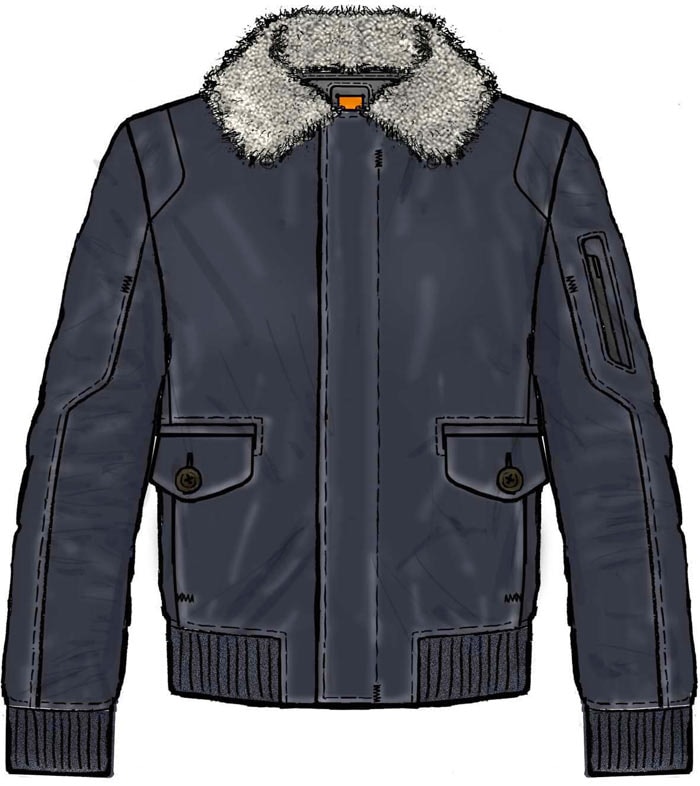 The men's styles for the coming season therefore radiate simplicity, clarity and elegance. For Fall/Winter 2017/18 classics like the 'Broker' jacket and the 'Venture' short coat are joined by the snappily named 'Aviator' bomber jacket, which is edged with sheepskin. There is also a new bomber jacket for women as 'Estelle' joins the collection; while the oversized trend is reflected in the 'Audrey', 'Vivid' and 'Nova' designs. 'Vega' makes an appearance in sought-after denim and 'Estelle' adds an element of wow in a pale, feminine 'dusty rose' shade and featuring high-tech wool.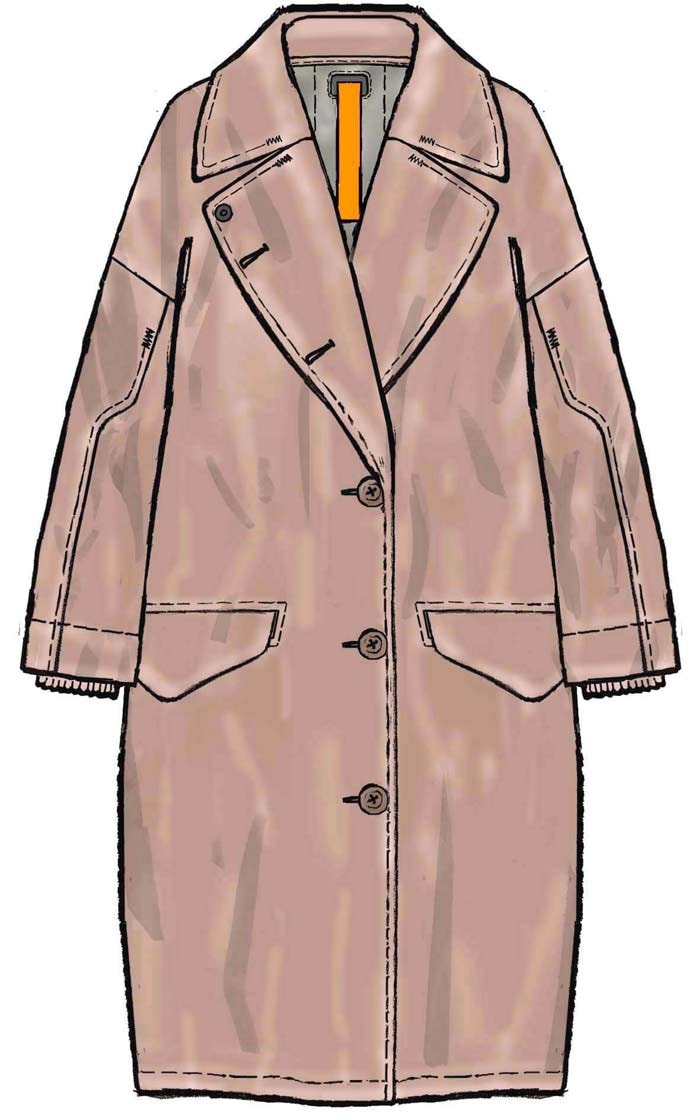 g-lab's 3-in-1 jackets, including the 'Nova', 'Venture' and 'Broker' designs, can be worn 365 days of the year; while the 2-in-1 models are suitable for three-season wear (from spring to autumn). The waterproofing ability with a water column of up to 10,000 mm and fully welded seams, as well as ultra-thin, high-performance membranes, ensure that the products are completely impermeable to wind yet remain breathable at the same time. Thanks to their innovative materials the jackets are warm, yet also lightweight and packable: the finishing touch to a collection that has been cleverly thought through from start to finish.
You can find g-lab at Premium Berlin in Hall 3.