Kristopher Fraser

|
EST WST, co-founded by siblings Jhana and Arya Cayton, is set to debut their first full collection at NY NOW. The brand has been nominated for the Innovation Showcase, which is an exclusive invitation-only section for emerging brands. From August 19 to the 22, they will be on display at the Javits Center as part of NY NOW.
For the past four years, the brand has been researching textiles across the globe to develop sustainable materials with positive impact. Through direct partnerships with weavers in Nepal and India, they custom textiles woven from natural fibers. Textiles are selected for their versatility and applicability to the trends of contemporary fashion.
EST WST debuting their eco-friendly designs at NY NOW
EST WST joins NY NOW with a range of textiles developed straight from the hands of their partner weavers. Their debut collection features three textiles woven from natural fibers unique to South Asia. Their Himalayan Nettle grows exclusively in the mountains of Nepal and India. From harvest to textile, the fabric is manufactured completely by hand without electricity in villages across Nepal. Due to its artisanal processing and natural characteristics, it has been named "The World's Most Sustainable Textile" by TreeHugger.
Another selection includes their handwoven organic cotton denim, which is featured in three unique colors. The cotton is grown in Tamil Nadu, only miles from where the textile is woven. EST WST uses the same organic cotton yarn in a handwoven ikat that has been woven for hundreds of years in a small village in Andhra Pradesh. Each textile is paired with a gorgeous vegetable-tanned leather that develops a unique patina, characteristic only of low-impact eco-leather.
Each of their bags features a laptop sleeve and well thought out pockets, allowing it to serve as commuter bag or weekender.
Jhana and Arya have lived between Nepal and India for the past three years working side-by-side with their artisan partners. Jhana, EST WST's CEO, shares the process endured while developing their business model: "We knew our supply chain would require additional R&D to meet demand, but we didn't realize exactly what we were getting ourselves into nor how long it would take before we were ready to go to market. We needed to be very careful not to jump into manufacturing until our artisan partners were ready. We needed to be confident in our ability to meet demand and manage quality control expectations prior to sharing our project with the world."
photo: via PR Newswire
Sara Ehlers

|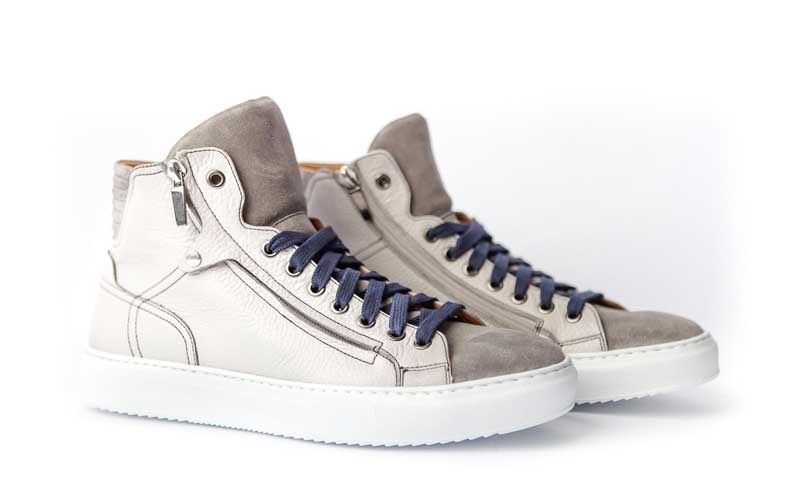 INTERVIEW Blair Underwood just announced a new collection that will be unveiled next week. Debuting at the Magic trade show at the Las Vegas Convention Center, the new collection Q by Blair Underwood will launch at FN Platform.
Underwood partnered with Pasquale in order to create the new collaboration. In how the partnership came about, Underwood states that he was approached for creating a upscale shoe line. The line focuses on designing well-made and accessible footwear aimed at the modern man. With a luxurious feel and a sophisticated edge, the shoes are made in Italy and accentuate their Italian craftsmanship and heritage. Specifics on pricing are not yet publicly disclosed. However, along will revealing the collection next week, the actor-turned-designer will also host a meet-and-greet on Tuesday, August 15, at the show.
UBM Fashion, the organization behind FN Platform shared with FashionUnited their Q&A with the designer. Below, Underwood shares his thoughts on the collaboration and the upcoming trade fair.
Congrats on the launch of your new collection, Q by Blair Underwood! How did this collaboration with Pasquale come about? Were you a fan of Pasquale's before the collaboration?
I did not know Pasquale prior to this collaboration. I was approached about the idea of creating a high-end shoe line with Pasquale, who is a master craftsman in the footwear arena. In recent years, I had a successful clothing line called, 'The BU Collection.' I enjoyed the creativity, artistry and challenge of the apparel business. From that experience, I remembered how important shoes were/are to customers. In many cases, more-so than the outfit itself. Shoes are the foundation of any ensemble, especially for menswear. I found this opportunity to be the next phase in my maturation and exploration into the world of fashion.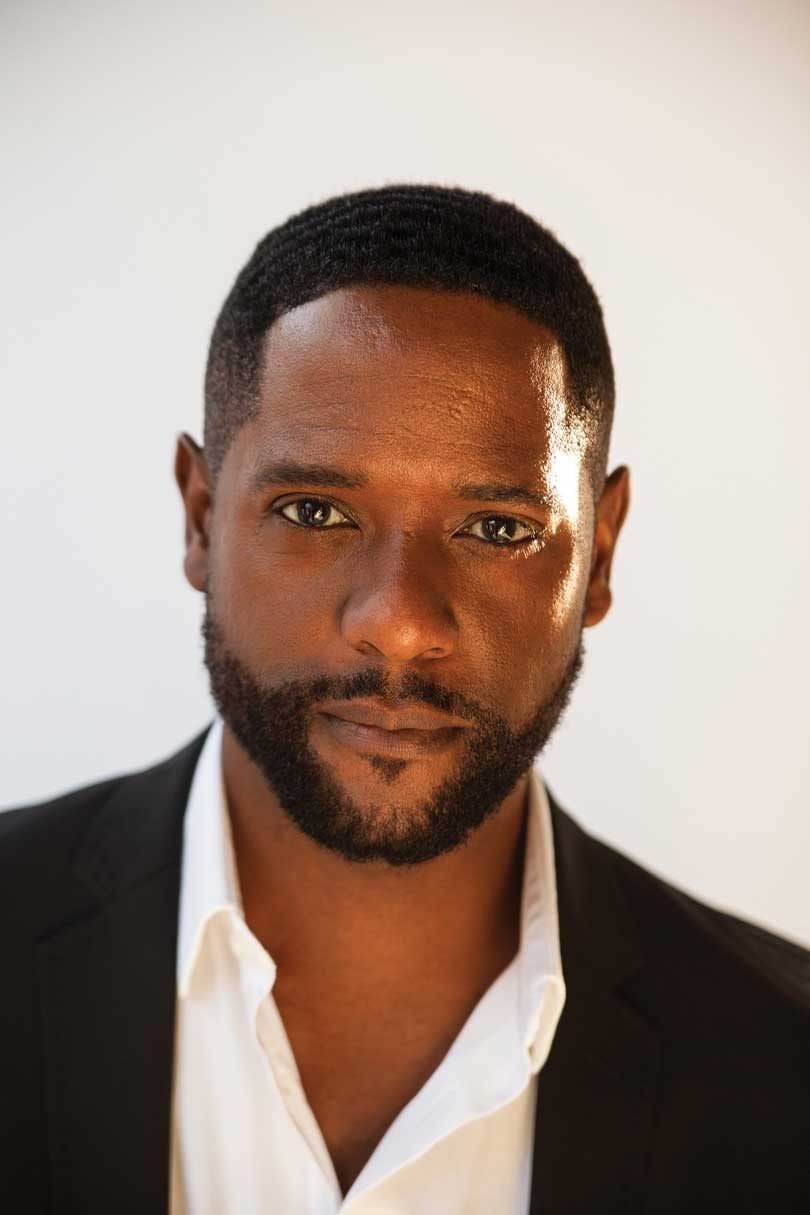 Did you always know you wanted to get into footwear?
Not until my experience with 'The BU Collection.' Also, after meeting Pasquale, I found that his expertise and passion for all things shoes, was infectious.
Tell us about the collection about how you came up with the styles?
When I dress, I am most comfortable when I feel like I'm projecting a sense of class, confidence, a contemporary style and cool. Those are the adjectives that best describe my line, 'Q by Blair Underwood.' The styles are a fusion of classic/conventional and contemporary/cool. We created these styles by identifying what felt instinctively right for me. Would these be shoes/boots that I would wear? Would they embody class, confidence, contemporary and cool? I believe we achieved that goal!
Do you have any favorite pieces in the collection?
That's like asking, 'do I have a favorite child,' [haha].
You'll be launching the collection in the U.S. at FN PLATFORM at MAGIC this coming August. Why did you decide to launch the collection at FN PLATFORM?
It seemed like the perfect venue, time and place to officially launch the line. It is a trade-show that draws buyers and companies from all over the world and we felt that it would be the perfect opportunity for our line.
Have you ever been to the show before?
I have attended MAGIC in previous years with my clothing line but this will be my first time at FN PLATFORM. Looking forward to it!
What are you most looking forward to at the show and in Las Vegas?
Introducing and unveiling our 11 different styles for the Spring 2018 Collection and meeting those individuals who have the same 'sense' of style and common 'sense' to get excited about the line!
Aside from footwear, do you have any other exciting projects in the works?
I'm currently continuing to Exec. Produce our Emmy Award winning TV show on NBC called GIVE. We just started shooting our second season. In October, I will return for our third season of 'Quantico' on ABC. But in the meantime and between time, it's all about these 'Q by Blair Underwood.'
Photos: UBM Fashion / FN Platform / Blair Underwood
Sara Ehlers

|
Sourcing at Magic, subsidiary of UBM Fashion Group will hold its show at the Las Vegas Convention center once again. As a bi-annual trade show fashion event, the trade fair will take place from August 13-16.
The show will have over 40 countries represented and will focus on three main highlights for this year. The highlights include a Focus on Vietnam, including over 40 of Vietnam's best manufacturers and resources that will be present at the Sourcing show. The attendees will be exposed to these rare textiles and fibers from special Vietnamese factories. This country is being highlighted by Magic due to Vietnam's expanded growth in export manufacturing recently.
The show will also debut Square One as a new interactive shared space. Curated by trend forecaster Fashion Snoops, the space will highlight cultural trends for Fall/Winter 2018/2019. The space will also feature demonstrations by creatives and local artisans to help bring light to more innovative processes in the fashion industry.
The show will also feature live demonstrations including fabric printing, scanning, 2D and 3D production tools, and robotics. The companies that will participate in this year's show include Nextwave, Tukatech, Reggiani, EFI, Opitext, and more.
As these are all important focal points for the Sourcing at Magic show, some of these new exhibitors will help to show trends and emerging ideas in the fashion industry. As a place where insiders and experts gather for upcoming seasons, the new main highlights will showcase unique ways that Sourcing at Magic has continued to grow.
Sara Ehlers

|
At this year's Sourcing at Magic show, Square One will feature a new interactive curated space by Fashion Snoops. The showcase will feature cultural trends for Fall/Winter 18/19.
The Square One space will highlight "What's Next" highlighting leading innovators for each trend. The space will also have interactive elements including on-site installations, real time art creation, as well as talks by creatives and industry leaders. One of the artists will be demonstrating a zero waste weaving, showcasing a process in which waste is re-purposed into yarn. The show will also focus on these four trends that are coming into the fashion industry: Earth Alchemy, Engineered Identity, The Space Between, and Time Traveler. These range from organic and digital infusions of fashion, political influence on designers, gender-neutral inspirations, and technological innovations for the fashion industry.
Headliners for Square One also include designer and co-founder of Remo Haptics Aaron Nesser, founder and director of Weaving Hand Cynthia Alberto, textile designer Aviva Stanoff, and founder of Restival Caroline Jones. Each of these creatives will be highlighting these new cultural, innovation trends through demonstrations or explanations at the trade fair. The show will take place in Las Vegas from August 13-16.
Sara Ehlers

|
This upcoming month, WWDMAGIC will take place from August 14-16. At the Las Vegas Convention Center, various fashion industry insiders and experts will gather for the bi-annual trade event. This year, FashionUnited chatted with Vice President of WWDMAGIC Kelly Helfman for her top picks of ready-to-wear and accessories trends. Below, Helfman shared her focused favorites for this year's trade fair.
1. Oversized Sweatshirts
Free People
2. Political Statement Tees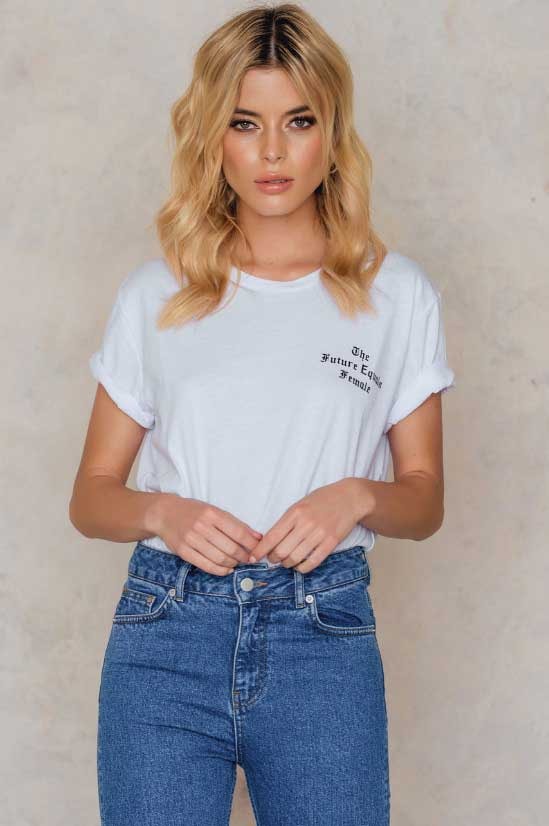 NA-KD
3. Asymmetrical Skirts
Essue
4. Overalls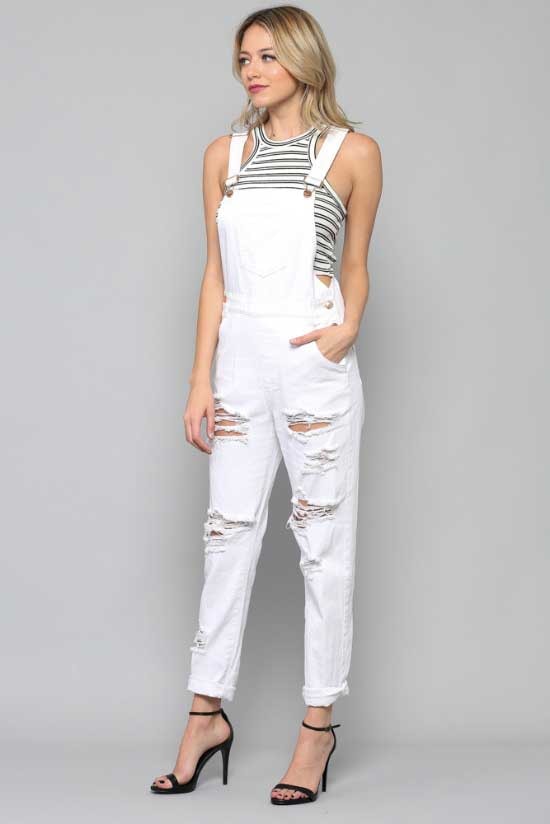 En Crème
5. Off-the-Shoulder Tops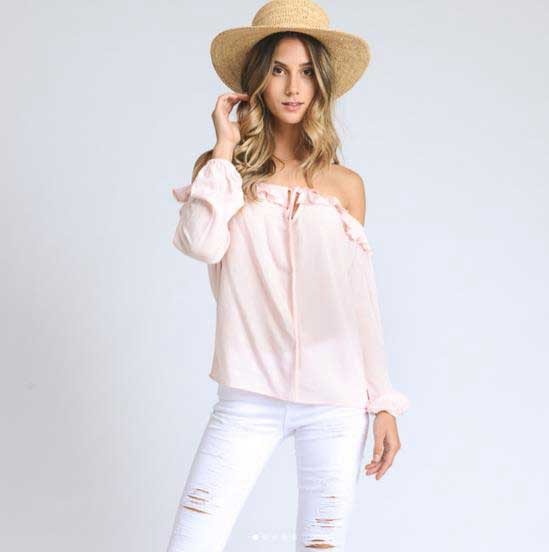 Mono B
Accessories
1. Mirrored Sunglasses
Perverse
2. Straw Hats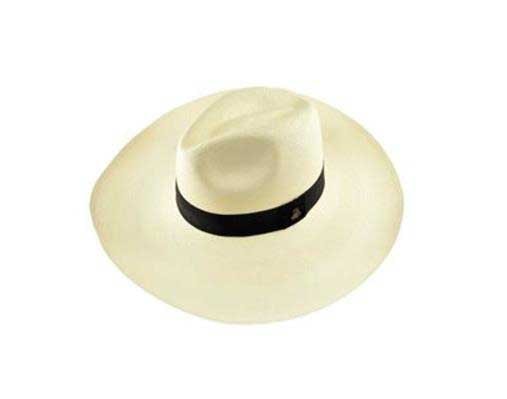 Creando Estilos
3. Choker Scarves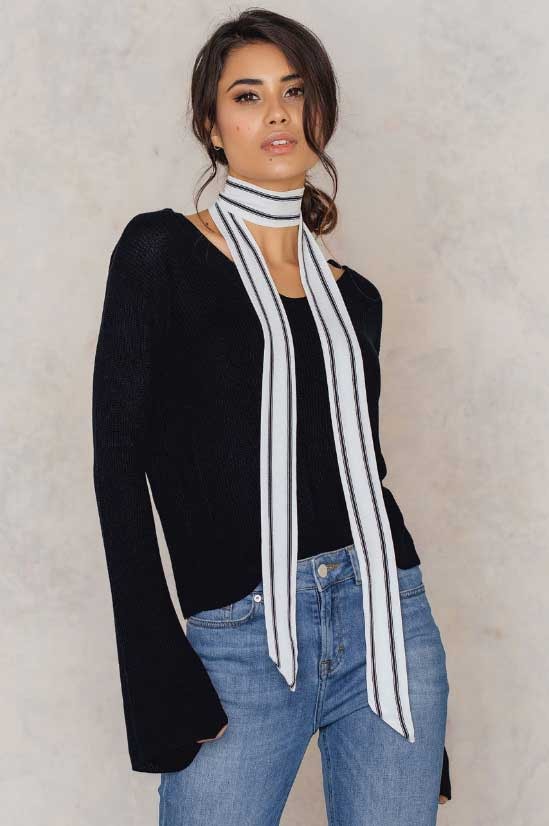 NA-KD
4. Belt Bags
Free People
WWDMAGIC is known for its selection of ready-to-wear women's apparel and women's accessories. The event highlights a large selection of women's clothing with various exhibitors. WWDMAGIC has two major shows a year in Las Vegas and also hosts events in other cities throughout the year. The organization also works to bring in business through its online website, shopthefloor.com, where buyers can shop brands all year long. As the last show was a success, according to Helfman, this fall's is expected to have a fair turnout.
Photos: WWDMAGIC
Sara Ehlers

|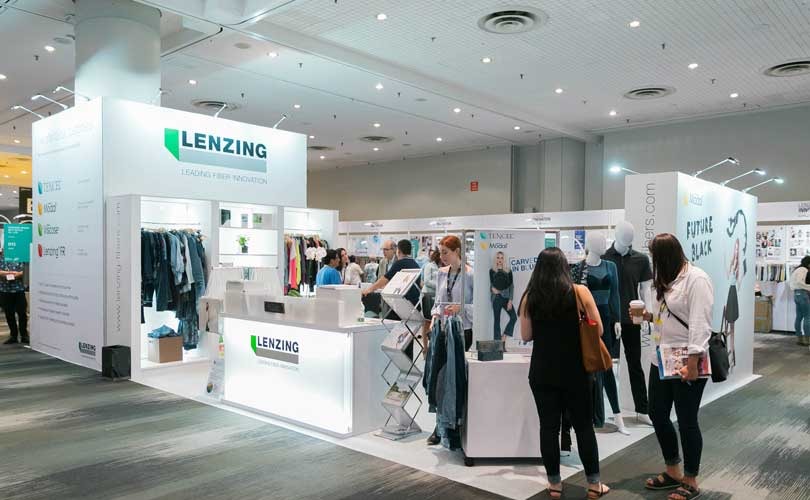 Texworld USA returned to the Javits Convention Center this month alongside Apparel Sourcing USA with the largest group of exhibitors in show history. The show featured six international pavilions including Turkey, Korea, Taiwan, Pakistan, and more.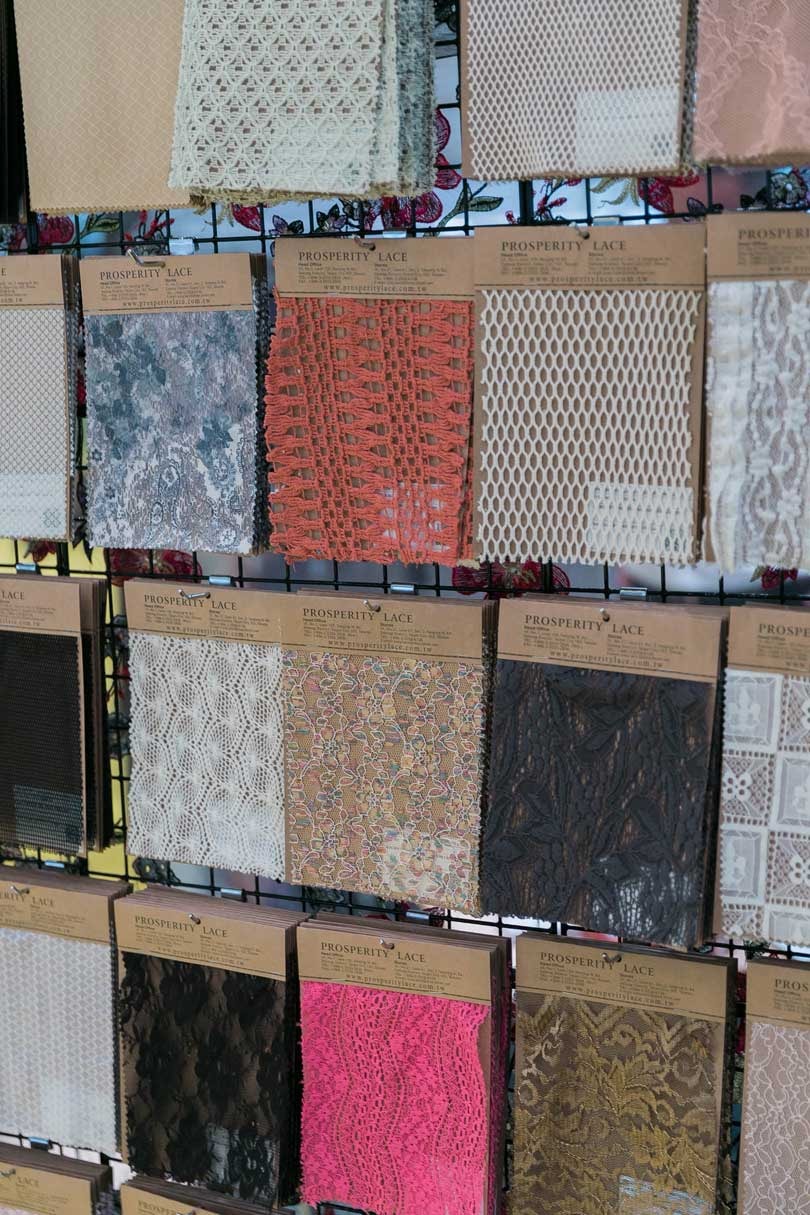 The show had a record-breaking attendance in January and has confirmed that the summer show surpassed its last record by 25 percent. With 540 international exhibitors representing 13 countries, Texworld USA showed off in-demand textiles, trims, and accessories.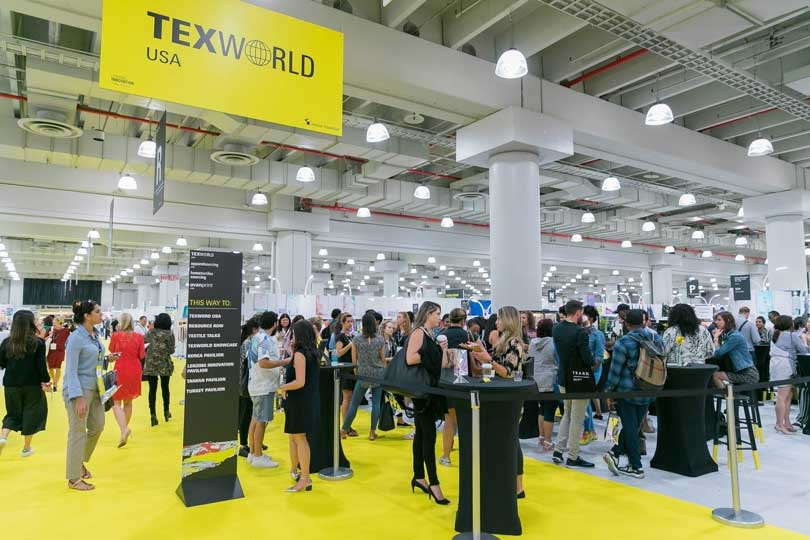 "Over the last 10 years, Texworld USA has become the premier textile event in North America because we consistently deliver a curated group of international exhibitors that specialize in what our buyers want and need," said Dennis Smith, President, Messe Frankfurt North America. "We deliver the trifecta season after season: quality products from trusted suppliers at a great price point."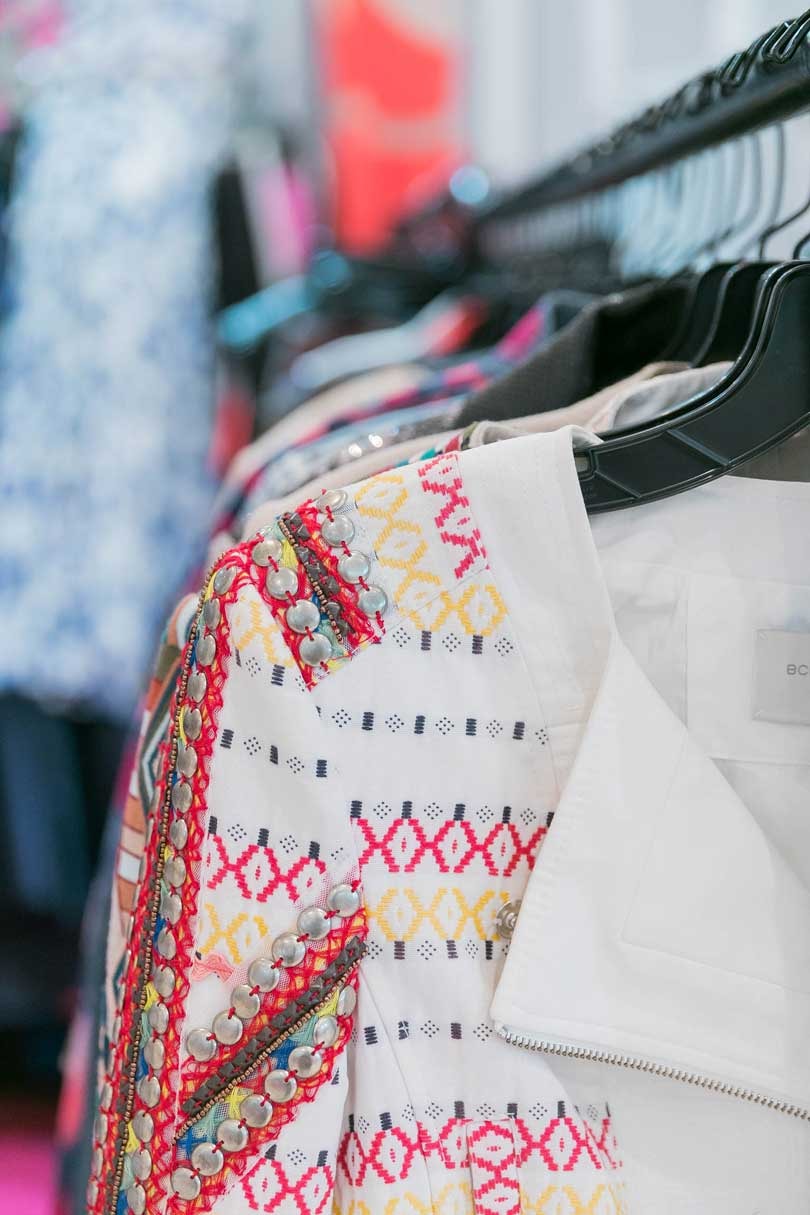 The show also added Avanprint USA* as a new addition. Overall, the digital textile exhibition plans to be a comprehensive textile and innovative trade show for fashion industry goers.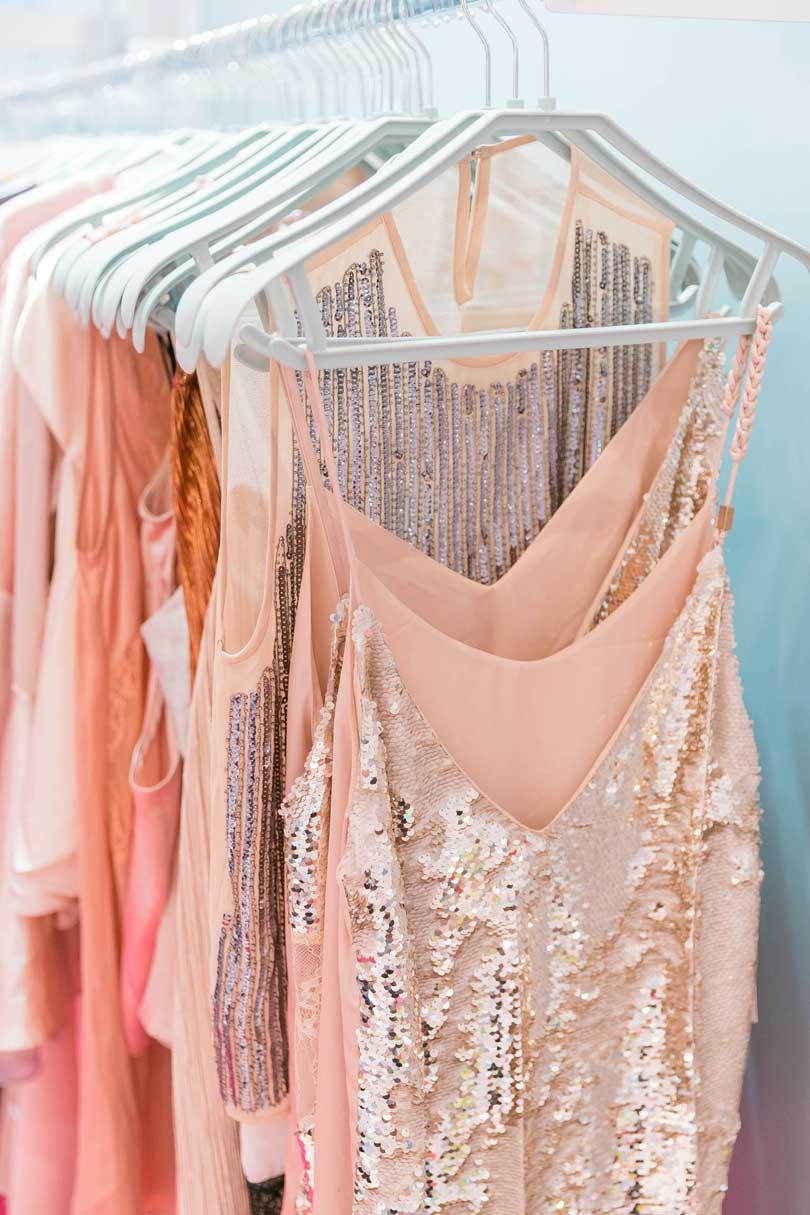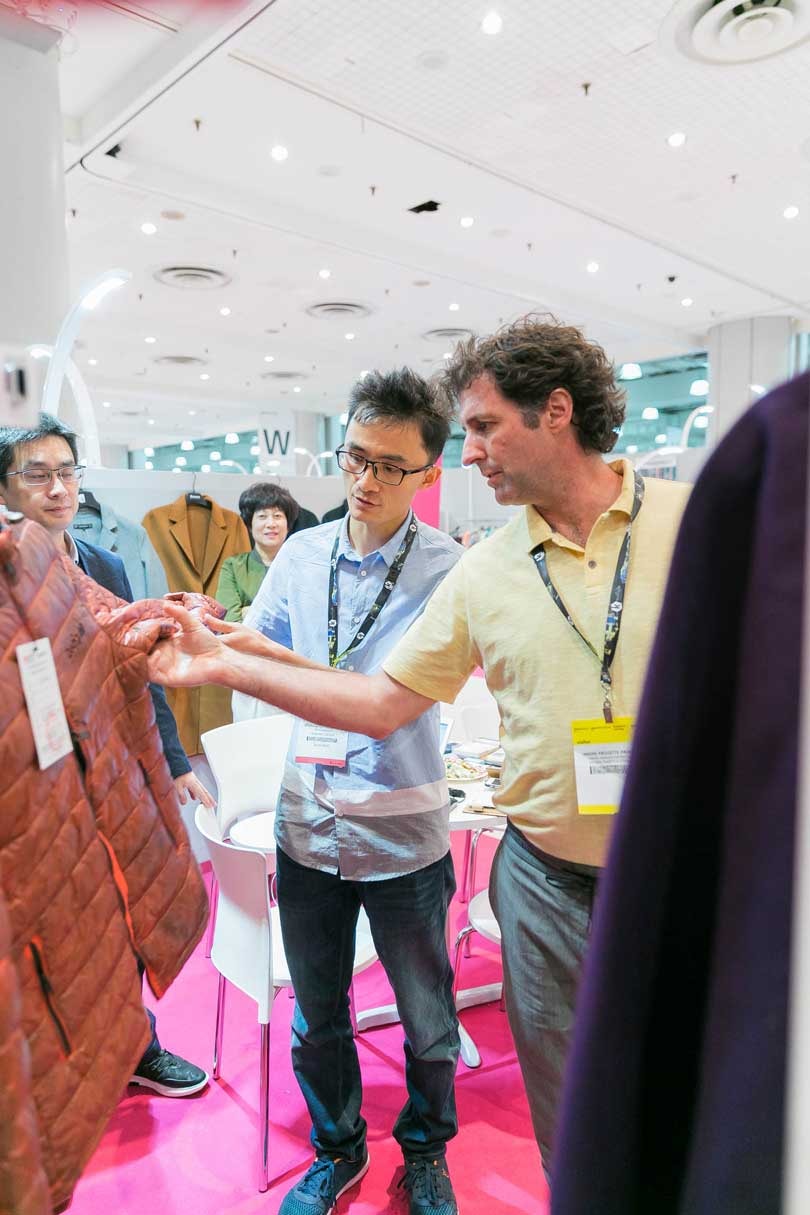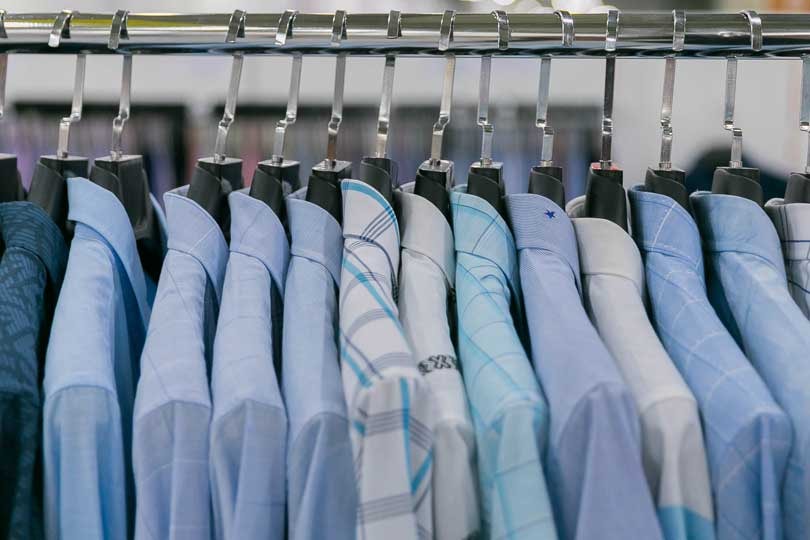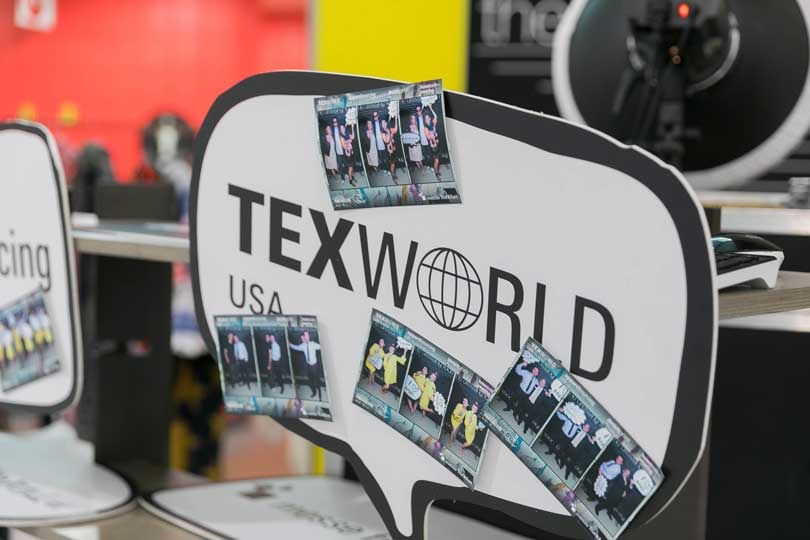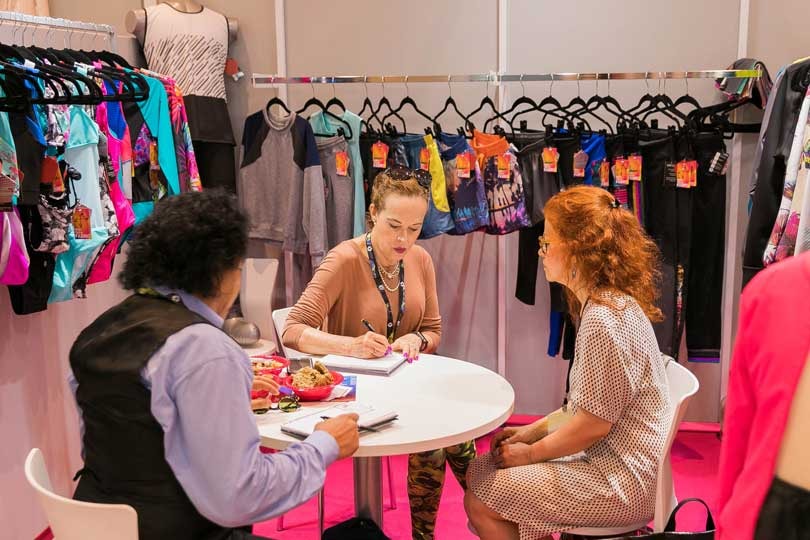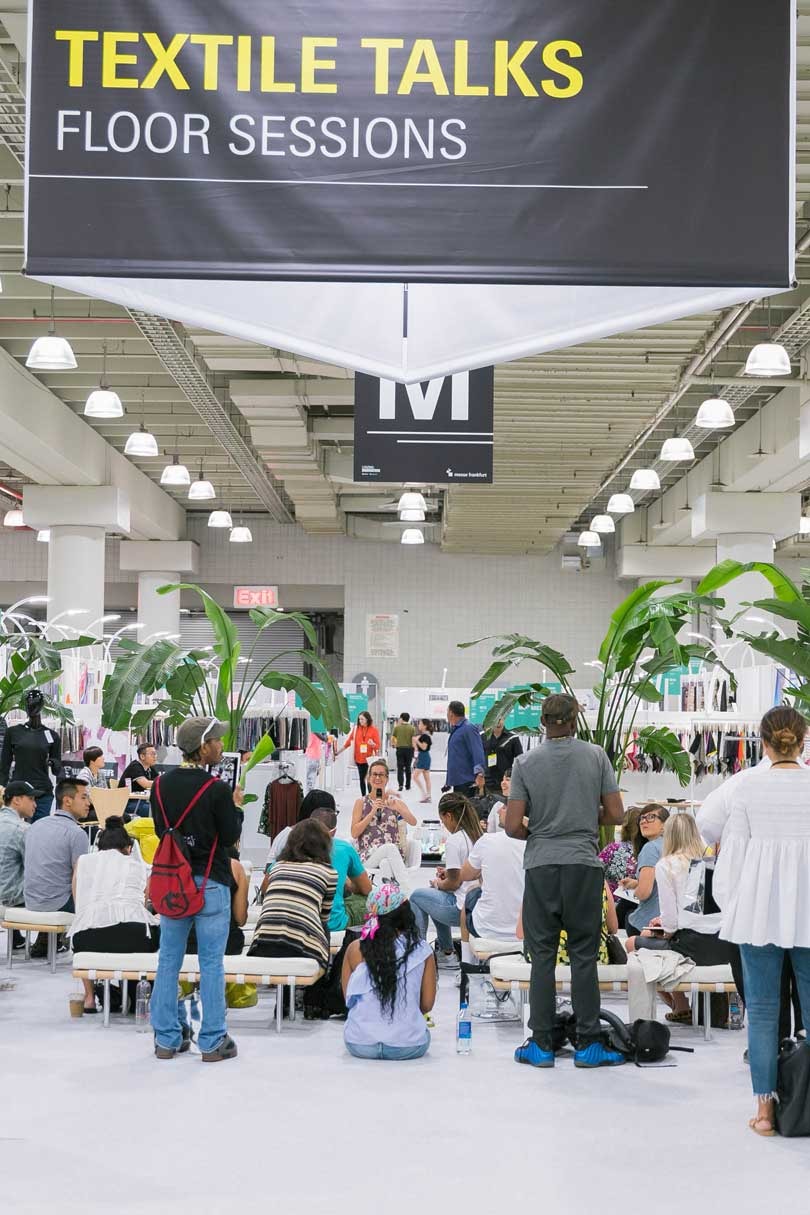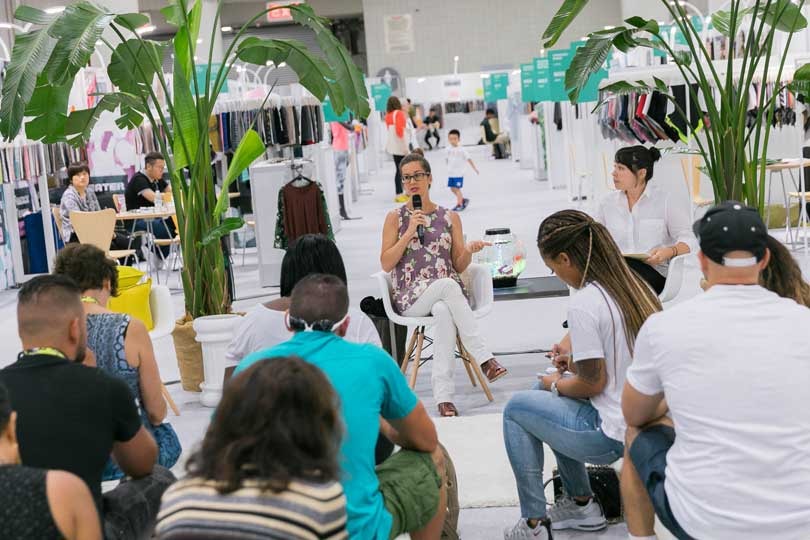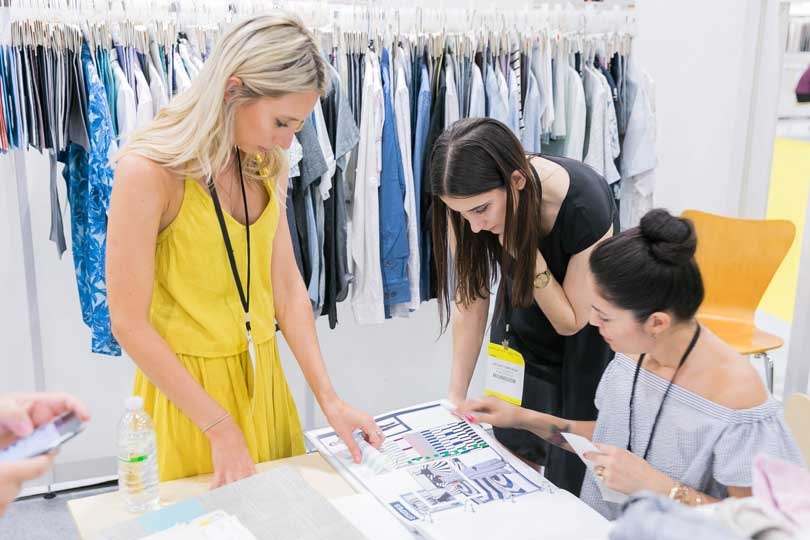 Photos: Messe Frankfurt / Texworld USA / Apparel Sourcing USA
The trade fair season kicked off. During the month of July FashionUnited will focus on trade shows. For all reads on tradefairs, click
here
.
Sara Ehlers

|
Next month, the fashion industry will join together with industry insiders for the bi-annual trade fair MAGIC show. While each year is different, the floors are set with upcoming trends for the next seasons. FashionUnited chatted with Leslie Gallin, President of Footwear at UBM Platform, to highlight "trends to watch" at MAGIC's shoe show, FN Platform. "Many of the most coveted styles are embracing comfort and functionality. This can be seen in the feminine yet practical silhouette of the kitten heel. Booties have remained a staple as have sneakers however, designers are using bold colors and embellishments to elevate the look," she told FashionUnited. Below, Gallin shared her top five favorites for this year's trade show.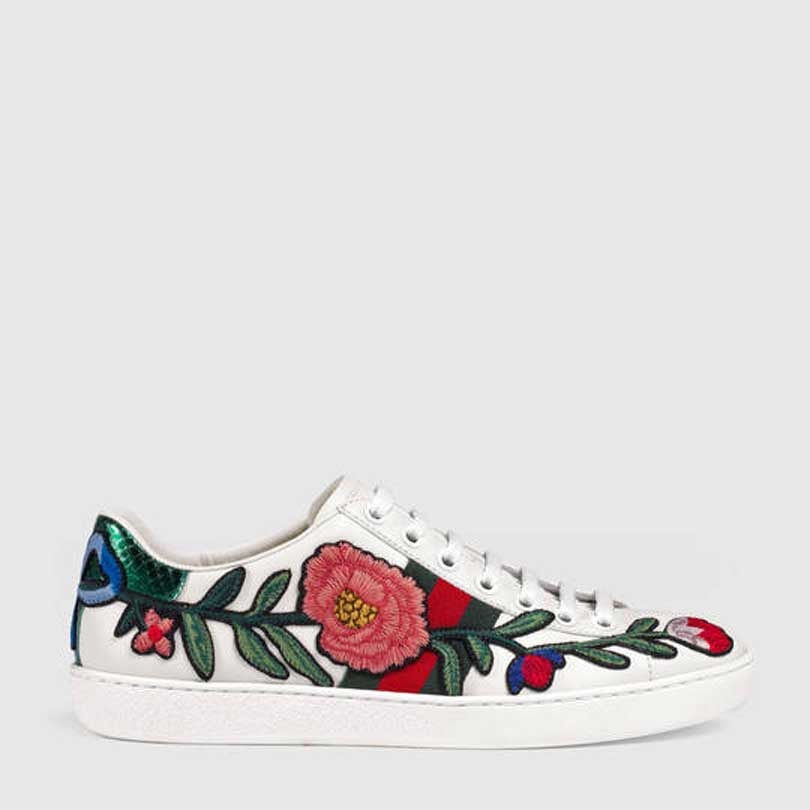 1. Embellished Sneakers
"Embellishments are making their way onto the casual-cool sneaker! The added flare dresses up this comfy style for a modern, fashion-forward look," Gallin said of this look.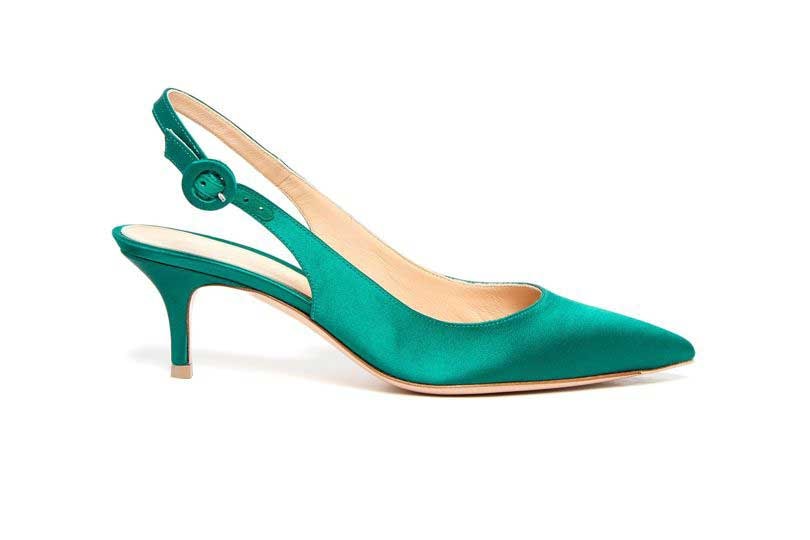 2. Kitten Heels
Gallin predicts that the "low-heel" trend is here to stay. "This traditional silhouette has become the season's winning style allowing for both comfort and sophistication."
3. Loafers
Loafers have already been trendy for the past seasons. It seems this trend is here to stay, as it also made the cut for Gallin's top five.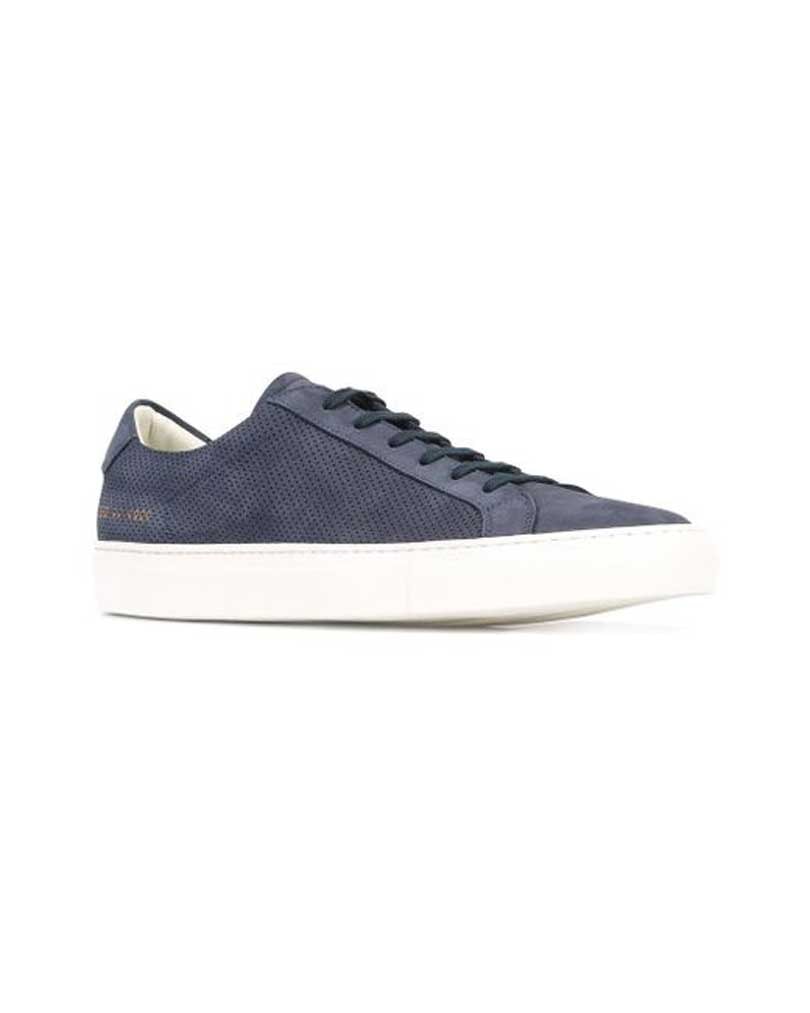 4. Men's Casual
Men's footwear is also increasing in demand. These sneakers have a "work-to-casual" aesthetic, which is part of the appeal, according to Gallin.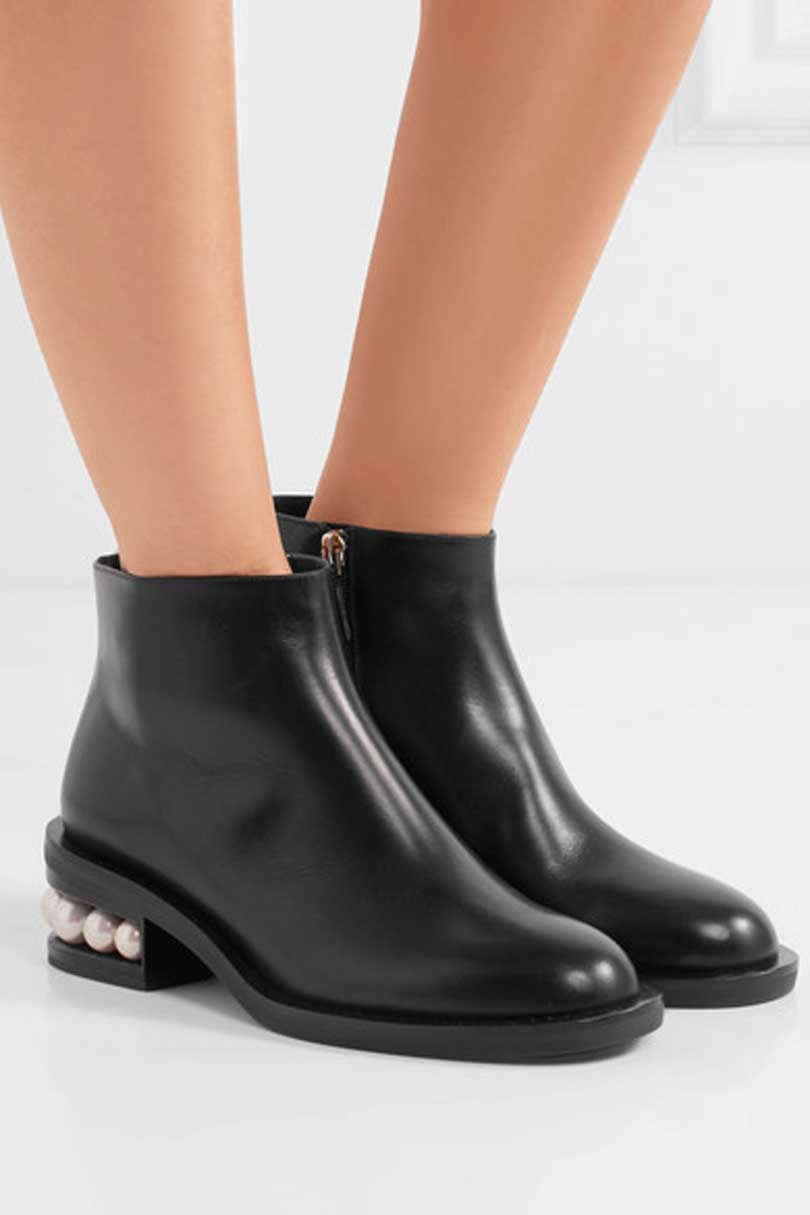 5. Booties
Lastly, booties are "one of the biggest and best shoe trends," Gallin states. "This look has proven itself throughout all of the seasons and continues to be a closet staple."
Photos: FN Platform /UBM
The trade fair season kicked off. During the month of July FashionUnited will focus on trade shows. For all reads on tradefairs, click
here
.
Sara Ehlers

|
This summer, Avanprint USA debuted alongside textile events Texworld USA, Apparel Sourcing USA, and Home Textiles Sourcing Expo this past week. The digital printing technology focused trade event launched this summer at the Javits Convention Center.
Avanprint USA provided fashion textile buyers and sourcing professionals the chance to network and connect with market leaders in the digital printing industry. The event allows for industry insiders to connect and ease their design processes ultimately.
"Digital printing technology can be incredibly beneficial for apparel brands," said Jennifer Bacon, Show Director. "Not only because it provides the ability to create proprietary prints and textile designs quickly and efficiently but also because it provides solutions for increased speed-to-market. We're excited to introduce the industry to this incredible technology."
As a joint partnership with World Textile Information Network (WTIN), Avanprint USA helps to infuse the community of technology with fashion. The new sourcing platform is a way to show off new innovations in textile printing, new machinery, fresh software, and upcoming products and services. Exhibitors this year included Lectra, J-Tek USA, Caledera, Kornit, PremEx Solutions, Expand Systems, SPG, and more.
Avanprint USA launches alongside Texworld and Apparel Sourcing USA
The exhibition also included live machinery demonstration as well as a textile print trend area. The Print Park highlighted digital textile prints by local design studio Nuprimary. The digital textile showed off the start-to-finish process as well as various demonstrations in how this printing system can further benefit the textile and fashion industry.
The trade fair season kicked off. During the month of July FashionUnited will focus on trade shows. For all reads on tradefairs, click
here
.
Photos: Messe Frankfurt / Texworld USA / Avanprint USA
Kristopher Fraser

|
This August, UBM Fashion at NY Women's, Intermezzo Collections will debut its first-ever VINTAGE@Intermezzo consumer-facing fair within the show that will be the epicenter of vintage shopping for retailers and consumers alike on Sunday, August 6 through Tuesday, August 8, held at the Javits Center in New York City.
The event features a plethora of curated selection vintage dealers showcasing their one-of-a-kind apparel and accessories collections, giving the fashion community access to vintage design, style and period pieces.
While these shows are usually restricted to editors and buyers, for the first time ever consumers can shop the fair with the purchase of a 20 dollar ticket.
Each vintage dealer will be showcasing a unique facet of the industry with product available for wholesale and retail. The product will range from luxury vintage designers including Missoni and Versace, gowns and furs, to rare Victorian and Asian pieces such as Issey Miyake, alongside accessible active and sportswear, denim, T-shirts, and personal pieces from Norma Kamali's closet from as early as the turn of the century.
Participating vendors include Morphew Concept, Norma Kamali, Dusty Rose Vintage, The Wayward Collection and Brent Edward Vintage.
"Vintage brings provenance to one's wardrobe and represents another time, when clothing and accessories were not mass produced but crafted by hand with a true love for the actual product itself," said show director Peter Berta. "It speaks to the journey that has brought us to today and influences the way we see ourselves in the future."
"To present and curate a vintage fair within a fair as significant as Intermezzo that is accessible not just to fashion insiders, but to fashion fans is the realization of a decade long dream of ours
In addition, fashion icon and long time fan of the Intermezzo Collection show, Iris Apfel, will be joining the esteemed designer Norma Kamali and Stephanie Solomon, vice president and fashion director of Lord & Taylor, for a panel discussion moderated by Lauren Parker, editor-in-chief of Accessories magazine on the benefits of vintage, and how retailers can use it to set their stores apart.
Sara Ehlers

|
INTERVIEWAs a regular participant of the Agenda Trade Show, Body Glove seemed to acquire new accounts this year as well as continue networking. Questions were answered by Nick Meistrell, Marketing Director of Body Glove. As the trade fair expanded this year with Consumer Day, where it opened itself up to the public, the trade fair seemed to attract over 15,000 people in attendance. As the show was this past weekend, Body Glove Marketing Director Nick Meistrell disclosed how the show was helpful to the Body Glove brand.
Firstly, can you tell me a bit more about the origin of Body Glove?
Body Glove is a trusted outdoor, active and lifestyle brand from Southern California, with over 60 years in the business, developing products for the outdoor and active enthusiast.
What range of apparel products do you sell?
With over 40+ licensee's worldwide, we have a wide range of products. From wetsuits, the product that the brand was founded on, to active-wear, swimwear, personal flotation, inflatable SUP's and much more. Our products range from 19.99 - 1,100.00 dollars.
What do you like about participating in the Agenda show?
What we like most about participating in the Agenda show is the diversified crowd, from media to accounts it's definitely not your traditional tradeshow.
Have you participated in the Swim Collective before?
Yes, we've been participating at Swim Collective since the start.
What were some of the highlights of participating at this year's show?
This year was great, foot traffic seemed up and we saw some new accounts!
How was the turnout (approximately how many people stopped by your booth)?
We saw upwards to 70+ accounts [this year].
Do you feel participating in the Agenda show helps your brand?
Most definitely, Agenda opens the door to new accounts and opportunities with different media outlets.
What are some ways Agenda is beneficial for retailers?
The networking opportunities seem endless. With the diversified crowd that attends, it really opens the door to new networking opportunities you wouldn't have at your traditional tradeshow.
Any future plans for your brand beyond Swim Collective?
Yes, Body Glove is a brand for everyone. Whether you're fishing on lake, stretching it out in your favorite yoga studio or surfing the infamous Pipeline, we are truly the ultimate outdoor/fitness enthusiast brand and our future marketing initiatives will show just that.
Where can you buy Body Glove?
The best part of Body Glove is we reach so many different consumers, our product can be found at traditional sporting goods, specialty, and department stores.
Photos: Body Glove / Instagram