The Echo Park Craft Fair was designed in 2009 with the vision of showcasing talented artisans, designers, and craftspeople highlighting Los Angeles locals. Last week, the marketplace opened up a pop-up shop at the museum that will stay open until May 10.
Founded by Beatrice Valenzuela and Rachel Craven, the bi-annual arts and design events is typically held at Mark Sennett studios in Silverlake, Calif. The two designers participate by displaying their own merchandise, as well as working with several other artists to showcase their work. This year, the duo decided to open up a pop-up shop instead of keeping locals awaiting the bi-annual event.
Echo Park Craft Fair highlights L.A. talent
The craft fair is currently at 250 S. Grand Ave. in downtown L.A. at the Museum of Contemporary Art (MOCA). The roster of designers include Cactus Store, April Napier, Arc of L.A., Vacation Days, Ju Ju Made, Annie Costello Brown, Chay, Hadley Holiday, as well as many others.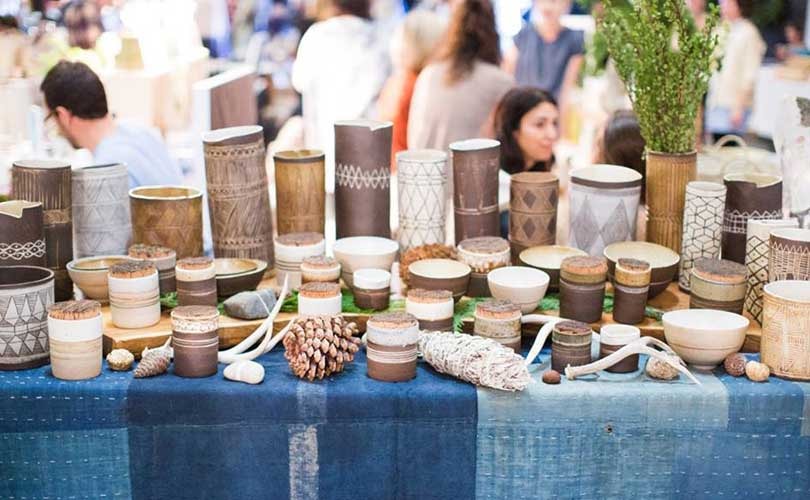 The fair includes a lot of artists near neighboring L.A. areas that work with designs in apparel, jewelry, and textiles. "We want to showcase artists working in all kinds of mediums," said Valenzuela, "the idea was always about inclusiveness."
In the past the fair has gathered over 3,000 guests and featured 70 artists who sell apparel, accessories, ceramics, weavings, etc.