Texworld returned to the Javits Center on Monday with a full schedule of networking, sourcing, and education opportunities for attendees of the three-day exhibit. Together with Apparel Sourcing USA and Home Textiles Sourcing USA, halls lined with booths from 840 exhibitors and 19 countries offered everything needed in textiles and manufacturing for apparel and home for Fall 19/20.
But some of the "extracurricular" activities held in lecture rooms away from the vendor fray were particularly enticing. A seminar series organized by Lenzing Fibers kicked off with "Fashion 101: How to start a fashion line" with Part 2 continuing Tuesday morning. The speaker, Mercedes Gonzales, Founder and Director of Global Purchasing Companies, offered a no-holds-barred crash course on how business is done for a standing room-only crowd of primarily young professionals. Her criteria for building a line? 60 percent should be on trend, to show the buyers you understand selling; 10 percent should be fashion fantasy, to provide opportunity for editorial; 30 percent should be your signature, to allow you to make a statement. She delved into the need for drive over money or talent, the importance of trends, developing a signature, navigating the problems of costing––recommending the opposite of what they teach at fashion school––choosing factories, and avoiding production nightmares.
"True salt of the earth people shouldn't be in this business," she cautioned, only half-joking. "You're not selling bread and eggs to the poor. You're selling fashion jeans that no one really needs."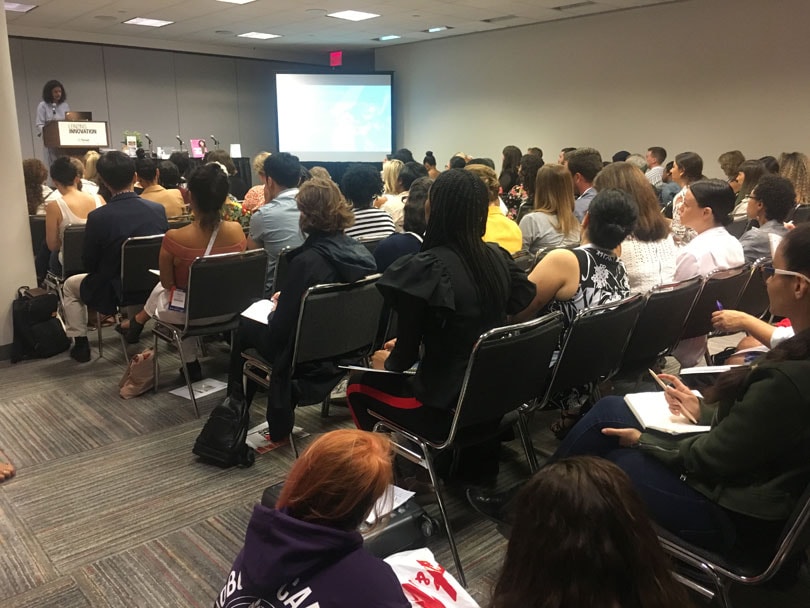 Texworld adds series of seminars and talks around show
Other seminars of note focused heavily on topics currently troubling our industry including a panel discussion entitled, "Global sourcing; successfully navigating sourcing in the Americas, Bangladesh, India and Korea," and Tuesday's "Microplastics: The hidden problem with microfibers."
At one end of the main floor, a series of Textile Talks were given by industry experts like Tara St James of Brooklyn Fashion + Design Accelerator who plumbed her 15 years experience for the topic "How to create a sustainable supply chain," describing how "limitations within sustainable design are really empowering," while attorney, Shahrina Ankhi-Krol clarified the mysteries of "Fashion law."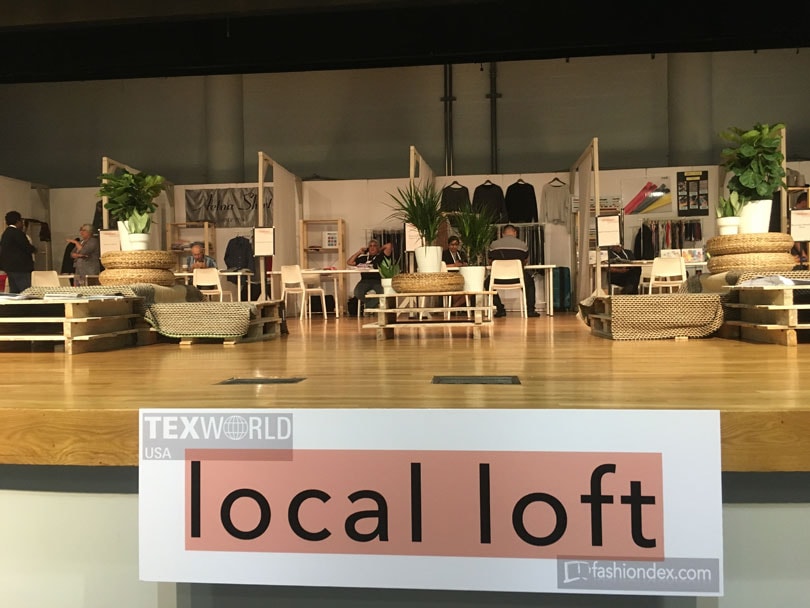 One of the new features of the main hall this year is the pavilion "Local Loft," home to a selection of booths curated by LIM college students highlighting local and American factories, suppliers, and production services. These include the oldest wholesale trimming supplier in the U.S., color forecasting services, spinners, and felted alpaca specialists. The platform is Texworld's response to the increase in demand for Made in the U.S.A. product with emphasis on low minimums.
Texworld Summer 2018 show runs at the Javits Center from July 23-25.
Fashion editor Jackie Mallon is also an educator and author of Silk for the Feed Dogs, a novel set in the international fashion industry.
Images by FashionUnited