London - Innovation tech tradefair CES opened its 50th anniversary event in Las Vegas this week. Over 3,800 companies come together to showcase the latest development wearables, health and fitness and virtual reality. FashionUnited rounds up the top three innovations in wearables and fashion tech to be shown at CES 2017.
Under Armour Athlete Recovery Sleepwear: Rest.Win.Repeat
US sportswear company Under Armour unveiled a revoluntionary sleep and recovery system, which consists of its first sleepwear collection and a new UA Record App. The sleepwear, created together with top athlete Tom Brady, contains TB12 in the lining to maximize comfort and fit and help the body recover faster. "I firmly believe that sleep and recovery are critical aspects of an effective and holistic training program," said Tom Brady. "Proper sleep has helped me get to where I am today as an athlete and it is something that I continue to rely on every day." The sleepwear is supported by an updaye on the UA Record app, which help the user track their sleeping patterns and offer detailed anaylsis.
Under Armour also unveiled three new connected trainer designs, which work together with its UA app. The shoes, a follow-up to models released last year, measure the wearer's fatigue levels, track runs, distance covered as well as cadence using sensos built into the trainers. When the wearer does a number of squat jump, the trainers are also able to offer advice on what type of running the wear should do, based on muscle recovery needs.
Spinali Design: Essential Vibrating Jeans
Wearable tech firm Spinali Design, best known for its conntected swimsuits, unveiled its Essential vibrating jeans which use vibration to alert its wearer. Equipped with two vibrating sensors on the belt, the jeans connect to the user's smartphone via bluetooth and use vibration to tell the wearer when to turn left or right, or when they have an incoming call, text or email. The jeans, which retail for 88 pounds, are machine washable and have a battey life of up to 4 years as they got into sleep mode when not in use.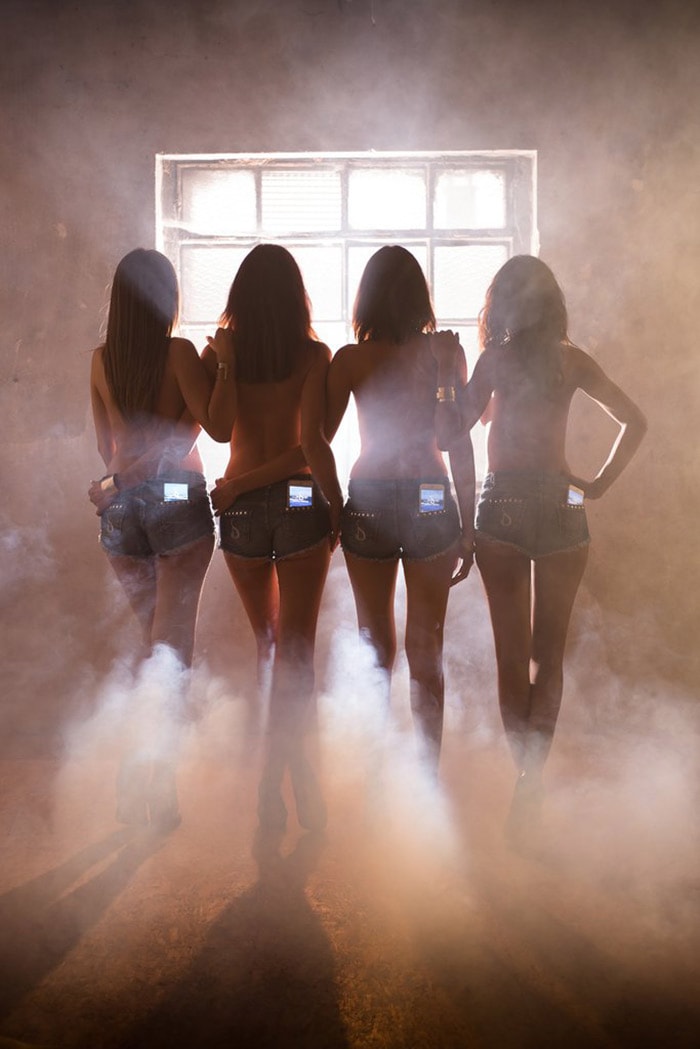 Wair: Anti-Pollution Scarf
The first of its kind, Wair is anti-pollution scarf, which protects it wearer from main air pollutants. The scarf, which comes in an array of patterns and styles, features a triple layer filter which stops micro-particles, pollen, gazes and bacteria. The scarf connects to the Supairman app, which reminds the wearer when they need to change the filter and shares information concerning the quality of air they are in as well as a pollutioni index.
Bonus: Gap's Dressing Room App
US fashion retailer Gap unveiled its new augmented reality app at CES 2017, which offers customers the freedom to try on a new outfit without having to step foot in a store or leave the comfort of their home. The DressingRoom app lets shoppers virtually try on items of clothing using their smartphone. Customers can select one of five body types featured to try on a Gap article of clothing virtually to seee what it looks like on the body and how it fits. Afterwards, customers are redirected to Gap's website or shopping app to purchase the product online.
Photos: Courtesy of CES, Spinali and Gap