AFP

|
America's incoming first lady Melania Trump wore an elegant powder blue suit made by iconic US fashion designer Ralph Lauren to her husband's inauguration on Friday and channeling Jacqueline Kennedy.
The soft and elegant cashmere dress fell to her knee, paired with a cross-over round neck jacket cut to the waist and matching suede gloves. In a break from the past, Melania wore her hair swept up with diamond stud earrings.
The look won rave reviews online and earned comparisons with Jacqueline Kennedy, wife of Democratic president John F. Kennedy and considered one of America's most stylish first ladies.
"With the historic swearing-in of her husband, Donald J. Trump, as the 45th President of the United States, the First Lady-elect will become America's new first lady wearing an American designer who transformed American fashion, Ralph Lauren," her spokeswoman said in a statement reported by Women's Wear Daily.
Melania Trump, a former fashion model originally from Slovenia, is American's first foreign-born first lady since England's Louisa Adams, wife of John Quincy Adams, who was president from 1825 to 1829.
She debuted the suit as she and her incoming Republican president made their way to St John's Church in Washington before meeting President Barack Obama and his wife Michelle on the steps of the White House. (AFP)
Vivian Hendriksz

|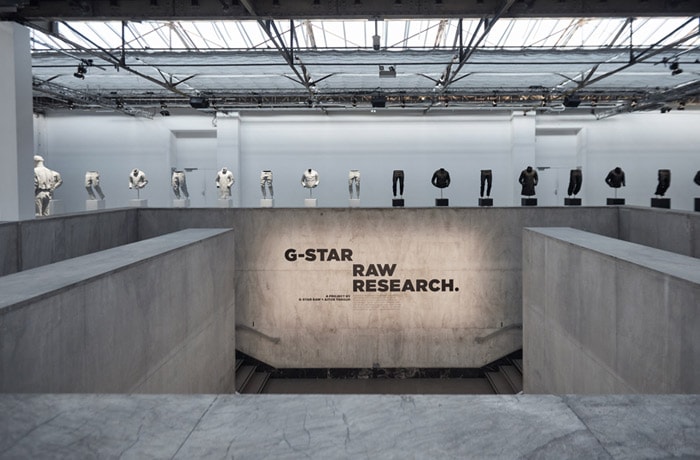 London - The G-Star Raw innovation lab, led by recently appointed Executive Creative Director Aitor Throup, launched its second research capsule collection this week during Paris Men's Fashion Week.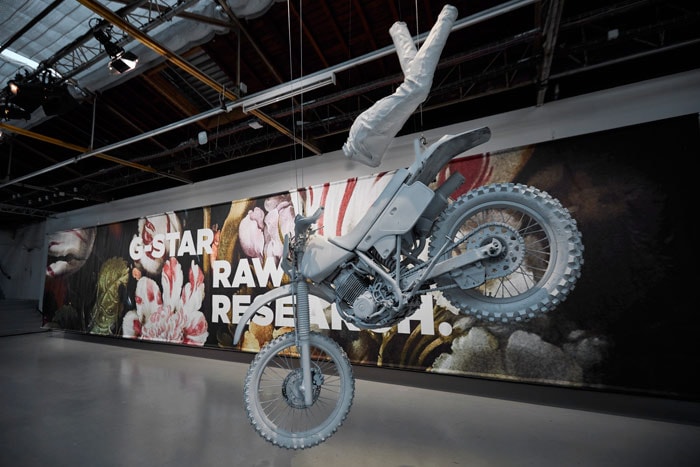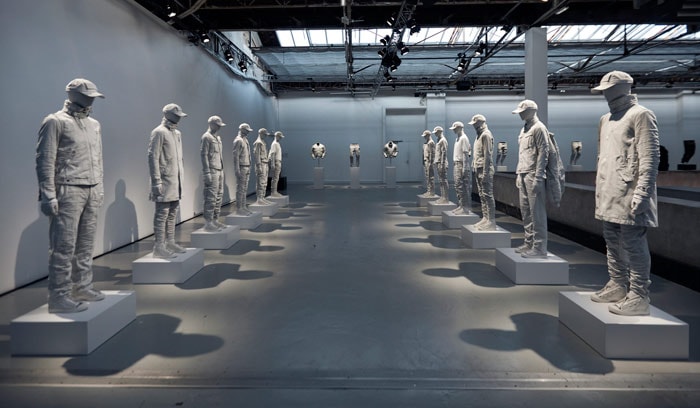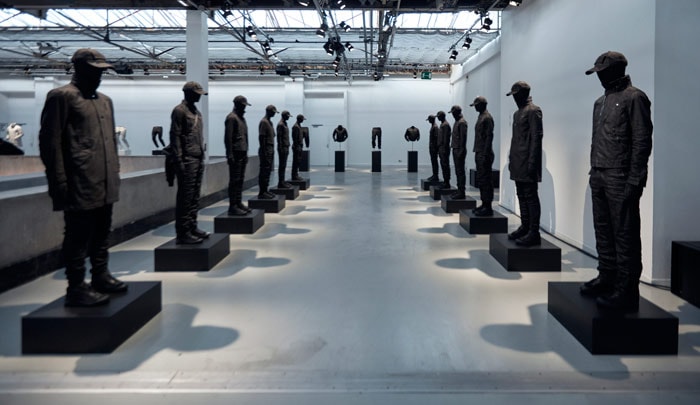 Named Raw Research II, the capsule collection is said to embodied the denim brand's latest efforts to explore the boundaries of denim. It introduces the brand's denim innovations as prototypes, which function in turn as blueprints for G-Star Raw's main collection. The capsule collection is the first range to be presented by G-Star Raw since Throup was named the brand's Executive Creative Director late last year, and is said to reflect his vision for the future of denim.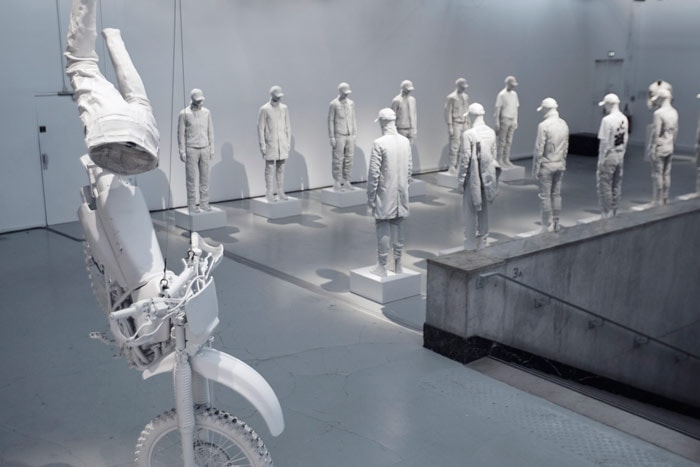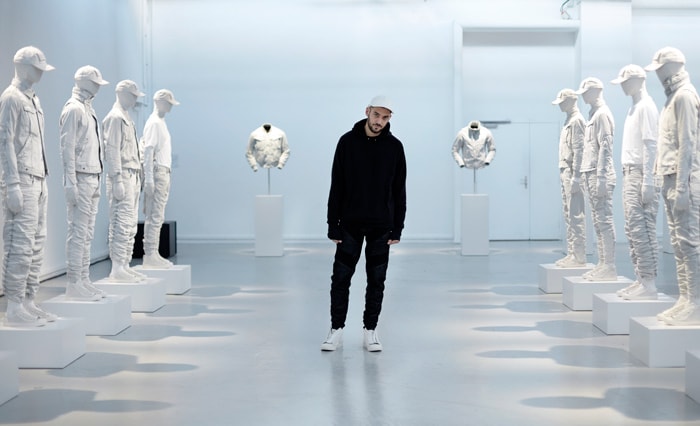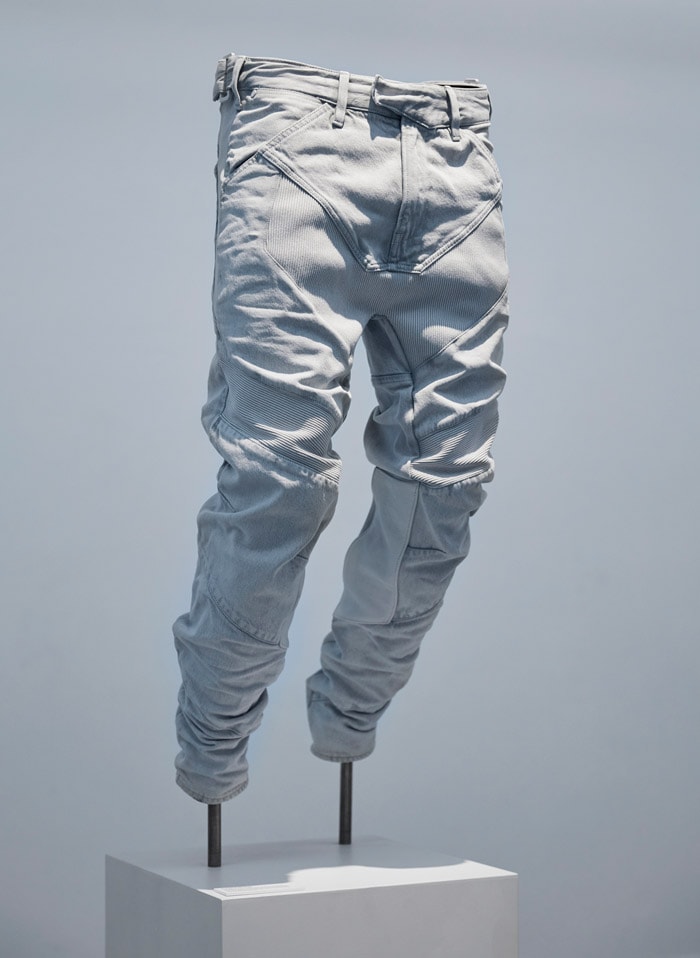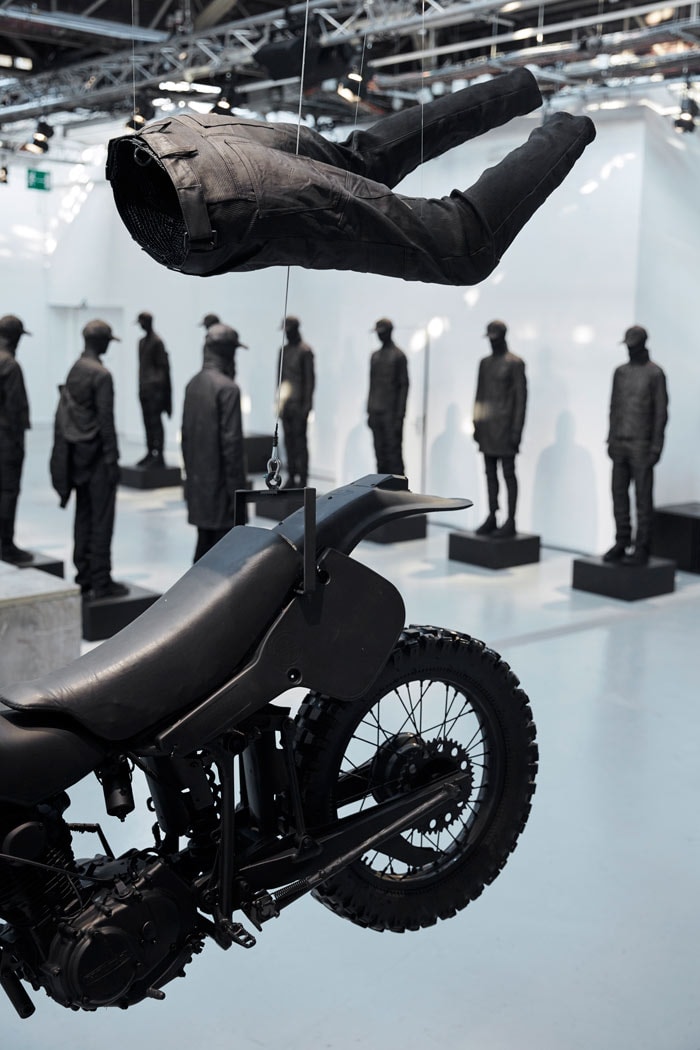 One of the main innovations to stem from the second Raw Research range is the new 3D denim concept, the 'Motac' series, which aims to challenge the conventions of denim design. The concept takes a unique approach to garment construction and is the result of the ergonomic study of the human body in motion. The result sees the brand combining rigid denim with flexible fabric panels inserts to create new product hybrids.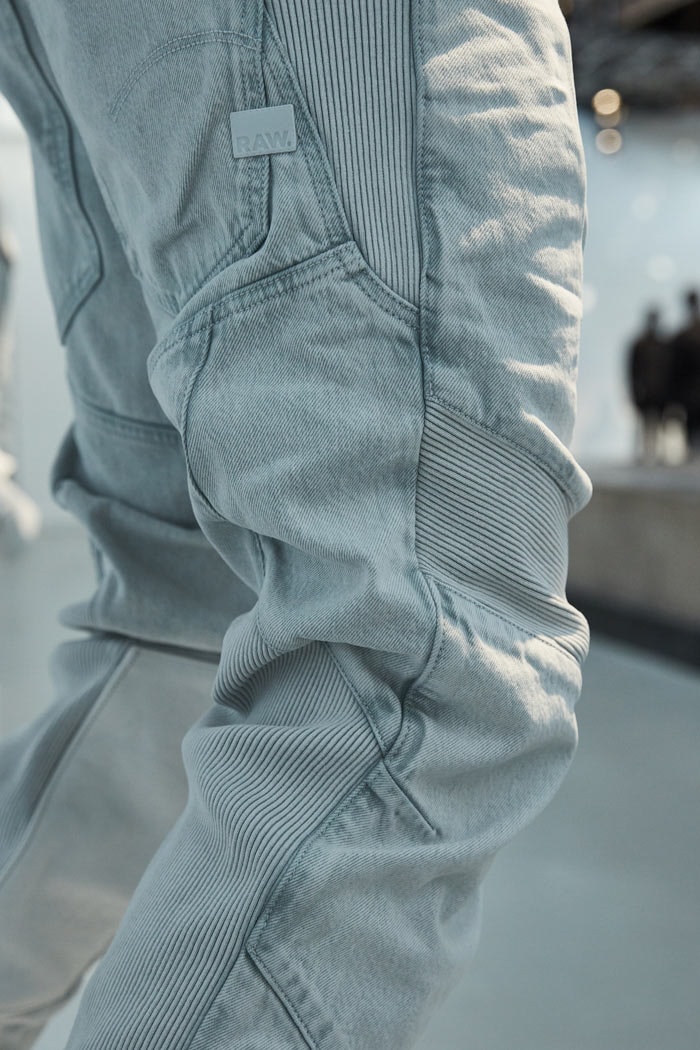 Throup was inspired by the history of the iconic Dutch tulip and the rise of 'Tulipmania.' Also featured in the exhibition space, Throup uses flips the historic symbolism of wealth and status surrounding the tulip and its former economic boom to present the collection. For example, although the capsule collection will only be available for sale exclusively in selected stores, the innovations introduced in the collection will live on and outlive the exclusivity in future G-Star Raw collections, which are available to everyone.
The collection is set to launch in high-end concept stores around the world in early June 2017.
Photos: Courtesy of G-Star Raw
Don-Alvin Adegeest

|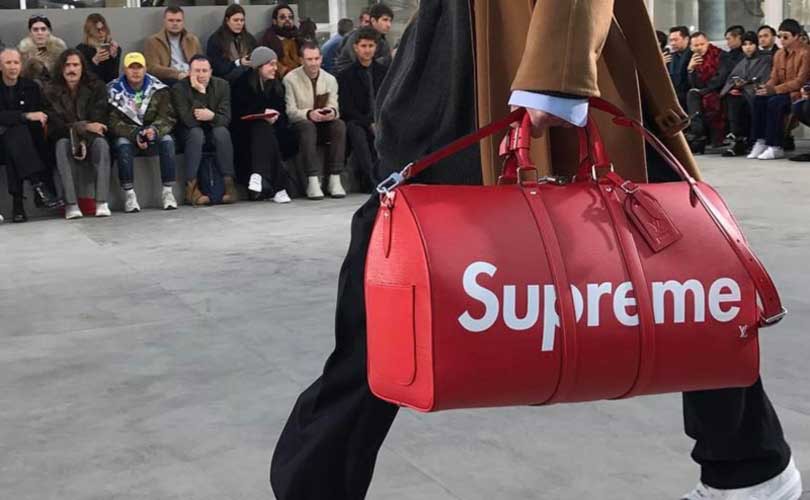 Louis Vuitton for autumn winter 2017 teamed up with cult skate and streetwear brand Supreme, a collaboration which has received mixed reviews.
New York Times editor Guy Trebay went so far as to call it 'murder suicide,' citing Louis Vuitton should have stayed enemies with Supreme, after the company copied its logo onto a skateboard back in 2000, which Vuitton legally fought to have removed.
Fast forward nearly two decades and LVMH's star brand has not only collaborated on a few accessories, as did Marc Jacobs when he collaborated with artists such as Stephen Spouse, but taken its styling into its ready-to-wear.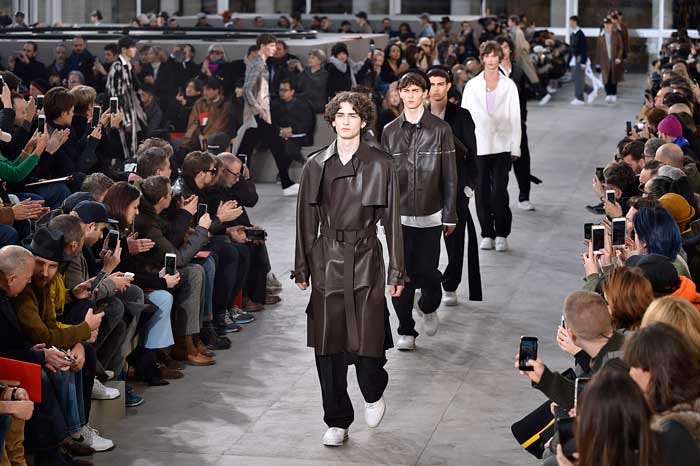 LV's artistic director of men's ready-to-wear, Kim Jones, told Dazed & Confused his personal relationship with the brand stretches back to the 90s.
"You can't have the conversation of New York menswear without Supreme right now, because it's such a massive global phenomenon," he says. "I used to work when I was at college unpacking boxes of Supreme at a company in London that distributed it when it was just starting out, so it's something I've known all along in my life. I just feel that the strength of their graphic versus the strength of the Louis Vuitton graphic, and that kind of Pop Art feeling – it works together perfectly."
In a preview before the show, Jones told Vogue.com: "This has taken about a year to get together. And everyone's thrilled about it. In this world where everyone wants the new, new, new, it's nice to be able to throw in something that's completely fresh. Like the Chapman brothers pieces for Spring/Summer—that's selling out completely. All I'm trying to do is create customer excitement and create things that I enjoy."
Photo credit: Louis Vuitton x Supreme, Nick Wooster Instagram, Catwalkpictures
AFP

|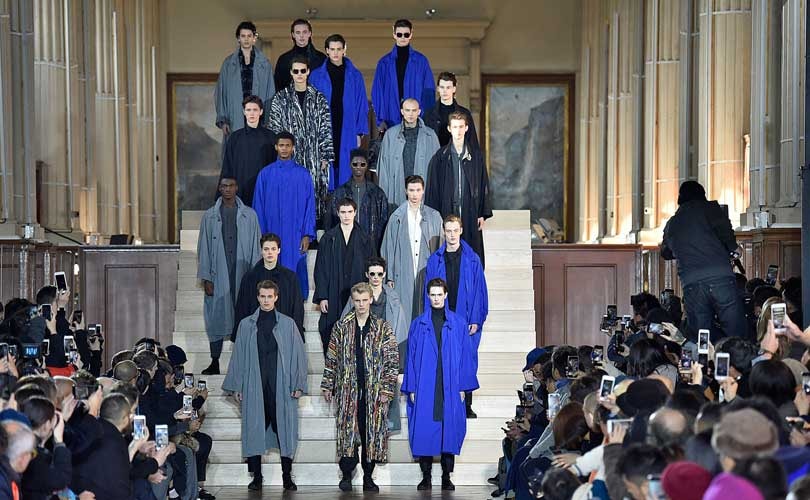 Some of the coolest names in street fashion went into the woods in their Paris menswear shows Thursday, and their millennial customers are in for a big surprise. Throw off your gritty urban rat race uniforms, they pleaded, and embrace nature and your inner country bumpkin.
Off-White designer Virgil Abloh -- Kanye West's fashion guru no less -- urged his fans to "change our consciousness... and start seeing things" as he sent his models through a winter birch forest. Issey Miyake summoned up the "essence of the forest" with delicate bark patterns and leaves woven into its urban "trekking" outfits.
And Andrea Crews called on lovers of its edgy, streetwise looks to "leave the chaos of the city behind and lose yourself off-piste" in its autumn-winter collection. Designer Maroussia Rebecq said she was inspired by the idea of urban warriors taking to the hills and "falling in love with young shepherds and shepherdesses.
"City dwellers' aggressive behaviour instantly mellows on contact with nature," she said. Which is why she transformed their camouflage clothes into "camouflower" ones covered in blossoms. Dungarees and zipped farmers' overalls were given the urban skater treatment with upcycled wool jumpers and oversized wool-lined denim cowboy jackets.
To hammer home the point, she stamped "Environmentalism" on her hoodies.
Shepherd boys
The Spanish label Loewe and its trend-setting Irish designer Jonathan Anderson also went super bucolic with sheepskin coats, boots and an almost folkloric shepherd boy look. But the German creator Boris Bidjan Saberi went still further, climbing every mountain with a veritable Everest expedition on the summit of nature itself.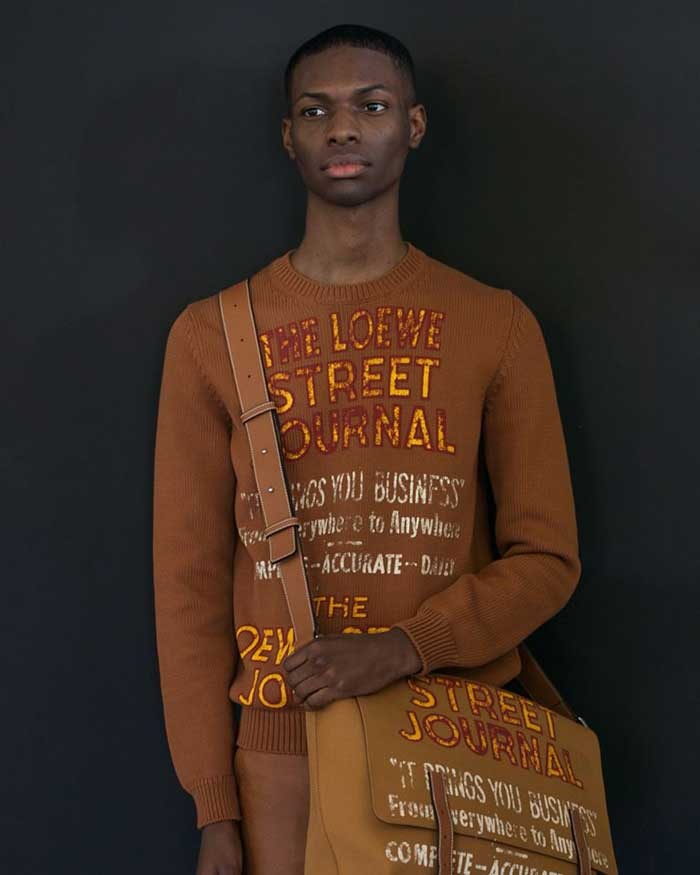 His models began in sheepskin coats and steampunk wool and leather climbing outfits complete with cramponed climbing boots, some dressed in rope-weave jumpers. Having reached the summit, the final two appeared to have skinned a yeti to make a coat to stay warm.
There was less adventure but many more stars at Louis Vuitton, whose British-born designer Kim Jones drew his inspiration from New York's two wild decades, the 1970s and 1980s. Watched by former footballer David Beckham, RnB star Usher and model Kate Moss, he tried to summon up the spirit of the legendary Studio 54 nightclub and the artists Jean-Michel Basquiat, Julian Schnabel and Keith Haring, with nods to legendary Harlem hip hop outfitter Daniel "Dapper Dan" Day.
He said Basquiat was a particular reference for him, even going so far as trying to replicate the paint splashes on his cashmere coats. "It's uptown and downtown, artist and musicians, friends and heroes," he added.
Photo 1: Issey Miyake Men AW 17, by: Frédérique Dumoulin
Photo 2: Loewe Men AW17
AFP

|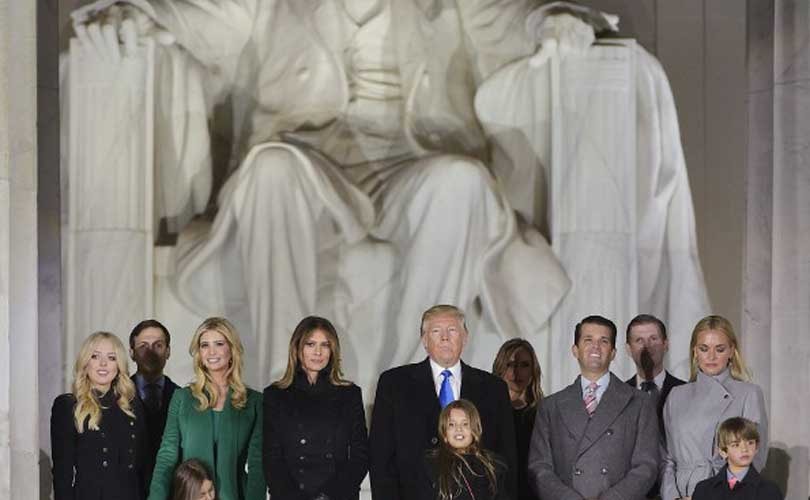 Melania Trump on Thursday picked a little-known New York designer of Hispanic descent and daughter of a wounded veteran, for her first outfit celebrating husband Donald's presidential inauguration.
The choice of a knee-length, black coat from Norisol Ferrari for her visit to the Arlington National Cemetery was something of an inspired choice for Trump, who has been criticized in the past for favoring high-end European c lothes.
A string of designers have refused to work with the incoming first lady because of her husband's divisive politics, making her sartorial choices for his inaugural events even more closely watched than usual.
Melania taps little-known Hispanic designer for inaugural debut
"God, I hope we can be a less angry nation," Ferrari told Women's Wear Daily, saying she did not agree with designers who wanting to boycott Trump. "I am absolutely opposed to discrimination in any way. I wanted to give her her own voice. Empowering women is all that matters to me," she told WWD.
The designer, who was born in the United States and is of Colombian and Venezuelan descent, said she was "honored" to dress Melania Trump, who will on Friday become only the second foreign-born first lady in US history.
"Mrs Trump's visit to Arlington was particularly poignant for me, as my biological father is a wounded veteran. His experience and the lifelong disabilities he sustained, affected my family deeply," she told WWD.
Ferrari declined to say how she voted in last year's election, in which much of the fashion industry supported Trump's Democratic rival Hillary Clinton, and said she appreciated the exposure. "I'm an independent designer, female-owned business, a first-generation minority woman," she told WWD.
"Women in general don't get opportunities like this in fashion. I'm very fortunate to one have such a beautiful muse." Clever choice or not, the 46-year-old former model was heavily criticized on social media for appearing grumpy, hiding behind dark sunglasses at the cemetery and arriving in Washington from New York looking funereal.
But US media did gush over the green cascading coat and matching dress worn by her 35-year-old step daughter Ivanka, who unlike Melania is moving straight to Washington with her husband, Jared Kushner, an incoming White House advisor.
Ivanka's outfit was reportedly the work of famed New York designer Carolina Herrera, who was born and brought up in Venezuela before moving to the United States and becoming a designer par excellence of timeless elegance. (AFP)
Photo Credit: Mandel Ngan / AFP
Sara Ehlers

|
Department store Macy's just partnered with a new designer for a collection. Tapping the talents of Yigal Azrouël, the two are coming up with a unique collaboration debuting next month.
The limited-edition collection will be available officially in stores on February 15. The collaboration will also be available for early access on the store's app form January 30 to February 1. The collection will include 24 pieces including clothing with draping and an infusion of fabrics. "These are timeless pieces," Azrouël told WWD. "There's a fluid, very romantic feeling." The collection ranges in price from 69 to 199 dollars, with unique, flowy pieces.
Azrouël, raised in Israel of French-Moroccan descent, has a stylistic approach design reflecting on his travels, arts, culture, and architecture. With New York City as his hometown, his designs also have an influence from the Big Apple including edgy silhouettes. The collection with Macy's includes outerwear such as leather jackets, feminine dresses, flower prints, and lace details according to WWD. Available in mid-February, the line's color palette will consist of black, white and blush tones.
Sara Ehlers

|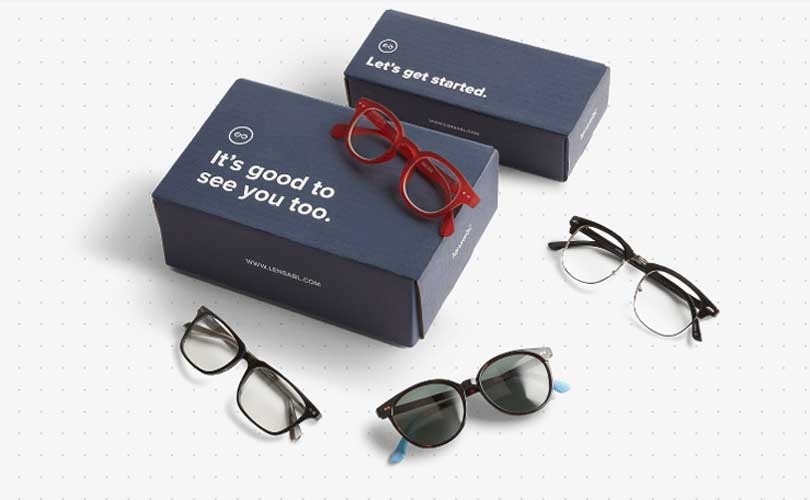 Online lens replacement service Lensabl recently received a lot of buzz due to their relation to Snapchat spectacles. Buyers of the spectacles, which come in only sunglasses form, were demanding clear replacement lenses. Due to these high requests, Lensabl started to cater to customers for more prescription lenses. Recently, founders Andy Bilinsky and Mike Rahimzadeh, decided to launch as online prescription lens replacement service to make a more convenient, direct-to-consumer experience.
The duo created Lensabl after the idea of partnering to build a sunglass brand. Over time, their customers started to request more prescription lenses, which is what drove the replacement service aspect of the brand. "There's over 11 billions dollars in the prescription lenses business, and we just want people to be able to get what they need," Rahimzadeh told FashionUnited.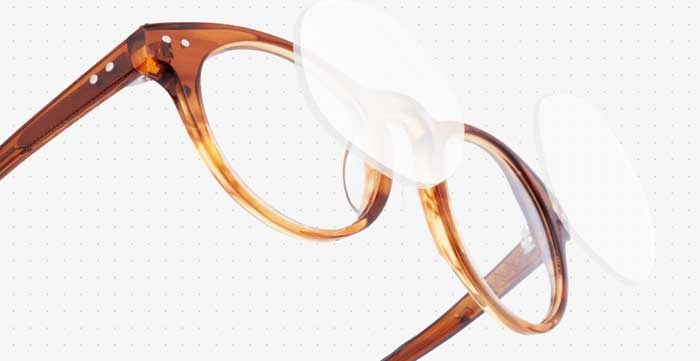 The company can essentially service 99 percent of the frames including Rayban, Snapchat, Warby Parker, and other eyewear brands. A lot of customers have been seeking out their frames, especially from the tech industry, due to their technological advancements. Their "transition" frames remain clear at night and turn into sunglasses during the day with a tint. The sunglasses aspect is a way for the lenses to be more of a "fashion play," Rahimzadeh and Bilinksy told FashionUnited.
Lensabl retails online service for clear lenses
With the new direct-to-consumer model, Lensabl is the first of its kind to introduce this service in the eyewear market. The company, established in 2013, has garnered more of an affordable reputation in this category. "Customers complained about the high prices and inconvenience associated with stores such as Lenscrafters and Costco to fill their prescriptions," Bilinsky said in a statement. The lenses start at 77 dollars and go up from there including scratch resistant, UV coating, anti-reflective and other features. As Snapchat spectacles continue to grow in popularity, it seems that Lensabl may continue to emerge as a fashion brand.
Photo:Lensabl
Sara Ehlers

|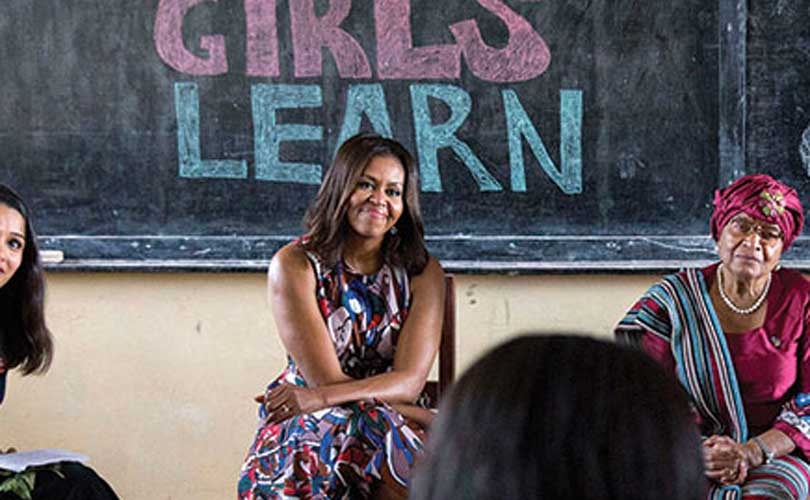 With Donald Trump's inauguration just around the corner, designers are reaching out and thanking Michelle Obama for the pleasure of dressing her over the years. Numerous elite brands and fashion houses have shown their support of our first lady for the past eight years through letters that are being shared through social media.
"I'm so proud for her to be representing my creations that are developed and made in America." @FLOTUS @ELLEmagazine https://t.co/KIIBy7vE6o pic.twitter.com/3TK1mNUFfz

— Zac Posen (@Zac_Posen) January 17, 2017
Throughout the previous years, Michelle Obama has shown grace and class with her personal style. She has worn gowns from Marchesa, Zac Posen, Prabal Gurung, Phillip Lim and more. Many designers have felt honored to work with her in the past being able to represent her through fashion.
As Melania Trump is set to take over as the first lady of the United States, her legacy in fashion may stray differently from Michelle Obama's as various designers have refused to dress her. However, in the upcoming inauguration, Ralph Lauren and Karl Lagerfeld have already been speculated to dress Melania. Whether or not she will leave an impact as great as Michelle Obama still remains to be seen.
Photo: Whitehouse.gov
Vivian Hendriksz

|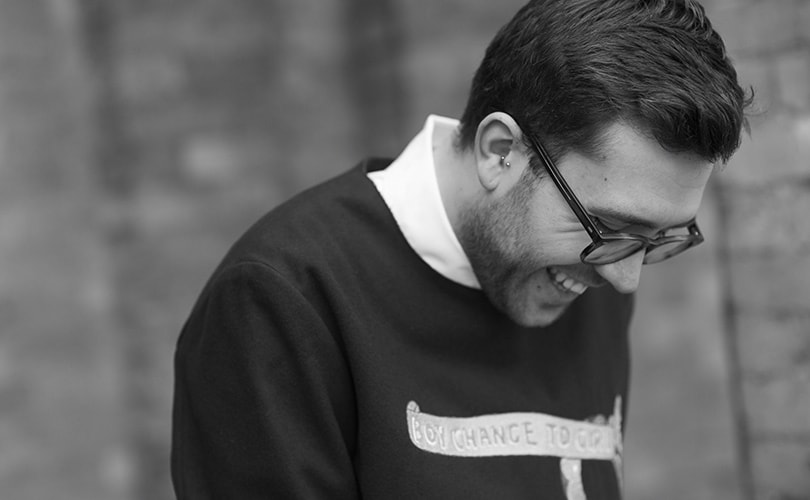 London - Swedish furnishings and homeware giant Ikea has tapped British fashion designer Kit Neale to created its latest designer collaboration collection.
Together the two have created a limited edition collection of festival-related items and homeware, including sleeping bags, mugs and even tents, a first for Ikea. The new collection sees the menswear designer following in the footsteps of Katie Eary and Walter Van Beirendock, who previously worked with Ikea to develop limited edition collection.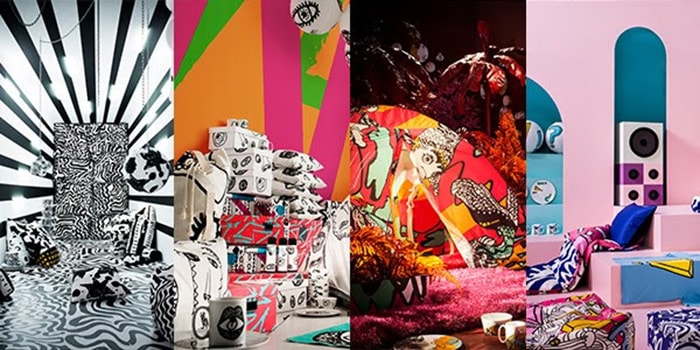 The new collection is part of Ikea's ongoing series of fashion collaborations, to help explore new areas of the market. "Kit Neale's designs and prints are all about youthful energy, attitude and fun. It's been an exciting process, and we're super happy with the outcome," said Hendrik Most, Creative Leader at Ikea of Sweden. "In many ways, fashion designers create a toolbox that helps us create our own identity and how we want to be looked upon. Here we, as a furnishing company can definitely learn a lot."
Neale's collection with Ikea, named as SPRIDD, is said to have been inspired by numerous different pop and youth cultures. His designs for the collection centre on his signature vivid and bold prints, bright colours and unique, funky patterns which give Ikea's products a fresh look. "The thing I love most about SPRIDD is the element of surprise - in the textures and in the scale of the objects and prints," said Neale in a statement on the collection.
Divided into four looks, which were loosely interpreted by music styles, the collection is set to launch next month in Ikea stores around the world, just in time for the start of the festival season. "SPRIDD is very festively with the tends, duffel bags and flasks, and then there are the boxes for moving away to university or wherever. This is a collection to be moved…[it] is inspired by youth culture and by what it means to be young. Youth is a chaotic period for everyone, and maybe the most important. It sets us up for life," he added.
Prices for the collection are set to range from 2.75 pounds for a mug to 35 pounds for the 2 person tent.
Photos: Courtesy of Ikea
Vivian Hendriksz

|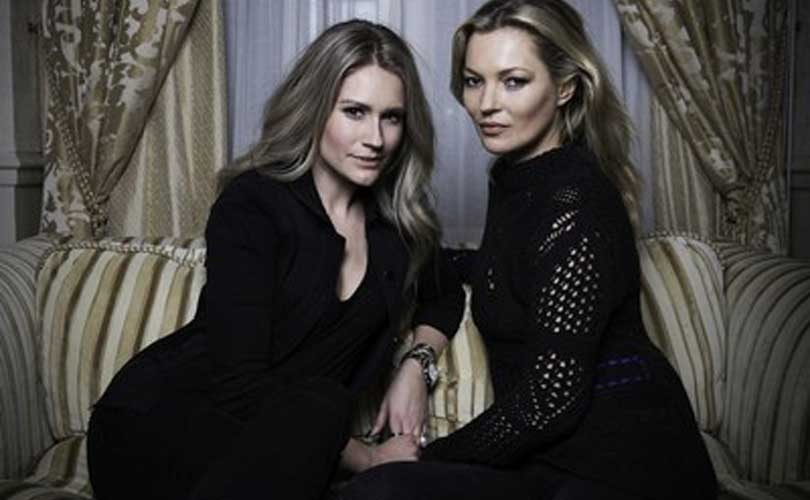 London - There seems to be little slowing down supermodel Kate Moss from creating her own empire. After spending decades posing in front of the camera, Moss has begun working behind the camera as well, collaborating with high street fashion chain Topshop and cosmetics brand Rimmel on signature collections, before launching her own talent agency last year.
Now, the supermodel is set to expand her resume with the launch of another fashion collection, as Kate Moss has teamed up with Dutch designer Nikkie Plessen to created a curated range for her eponymous label Nikkie.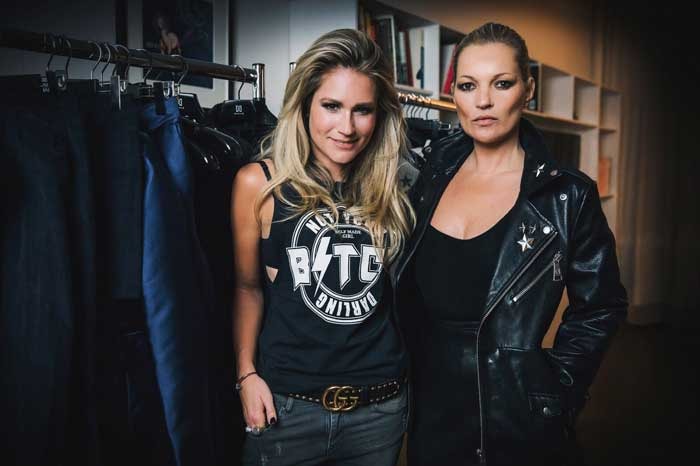 The British model, who is also the star of Nikkie's international Autumn/Winter 2017 campaign, has developed her own favourites line of designs for the label under the name 'Selected by Kate Moss.' Set to launch this July, the collection is said to represent the tough, yet feminine style of Kate Moss. The curated collection will offer a wide range of garments, including dresses, jackets, skirts, trousers and tops. Although prices for the collection have yet to be revealed, 'Selected by Kate Moss' price range is said to sit in line with the rest of the offering from Nikkie.
Kate Moss to launch 'Selected by Kate Moss' with Nikkie
The upcoming launch of the new collaborative collection was officially announced during a cocktail party hosted by Kate Moss and Nikkie Plessen at the Soho House during Berlin Fashion Week Wednesday evening. The collection is said to be the next step in the close partnership designer and CEO Plessen shares with the model. "Kate Moss has also been an inspiration to me, because she is everything I want my label to radiate: tough and strong, but also feminine and sexy," said Plessen in a statement.
"That I am about to create separate collections with her, which falls under the regular Nikkie price range, is obviously insane. I consider it a huge compliment that she loves the Nikkie brand. With Kate as our international ambassador, we put Nikkie solidly on the international map." The new collection is set to launch in Nikkie stores and concession stands in department stores, as well as online, this July.
Nikkie was founded by Plessen in 2011, in the Netherlands. The label aims to fill the gap between luxury high-end fashion and high-street retailers. Since then the brand has expanded outside of the country to obtain an international presence. At the moment the label counts 15 stand-alone stores, as well as numerous shop-in-shops in leading departments stores in Europe and Asia, such as Galeries Lafayette, Selfridges, Takashimaya, Robinsons and Le Marais.
Photo: Nikkie Plessen and Kate Moss, Courtesy of Nikkie