AFP

|
For years headquartered in dull but convenient shopping malls, Tokyo Fashion Week has always been a poor cousin to the artistry of Paris or the commercial dynamism of New York. But this season a growing number of designers are branching out in search of new pastures, consciously or sub-consciously taking tips from the more seasoned fashion weeks where location can be everything.
When Alexander Wang made the international fashion glitterati decamp from Manhattan to Brooklyn on a cold February night in 2014, it was considered not only daringly innovative but drove headlines for days. Likewise when Hedi Slimane brought a full-blown Saint Laurent runway show to Los Angeles in 2016, or Raf Simons covered walls in more than a million flowers for his Christian Dior debut in 2012.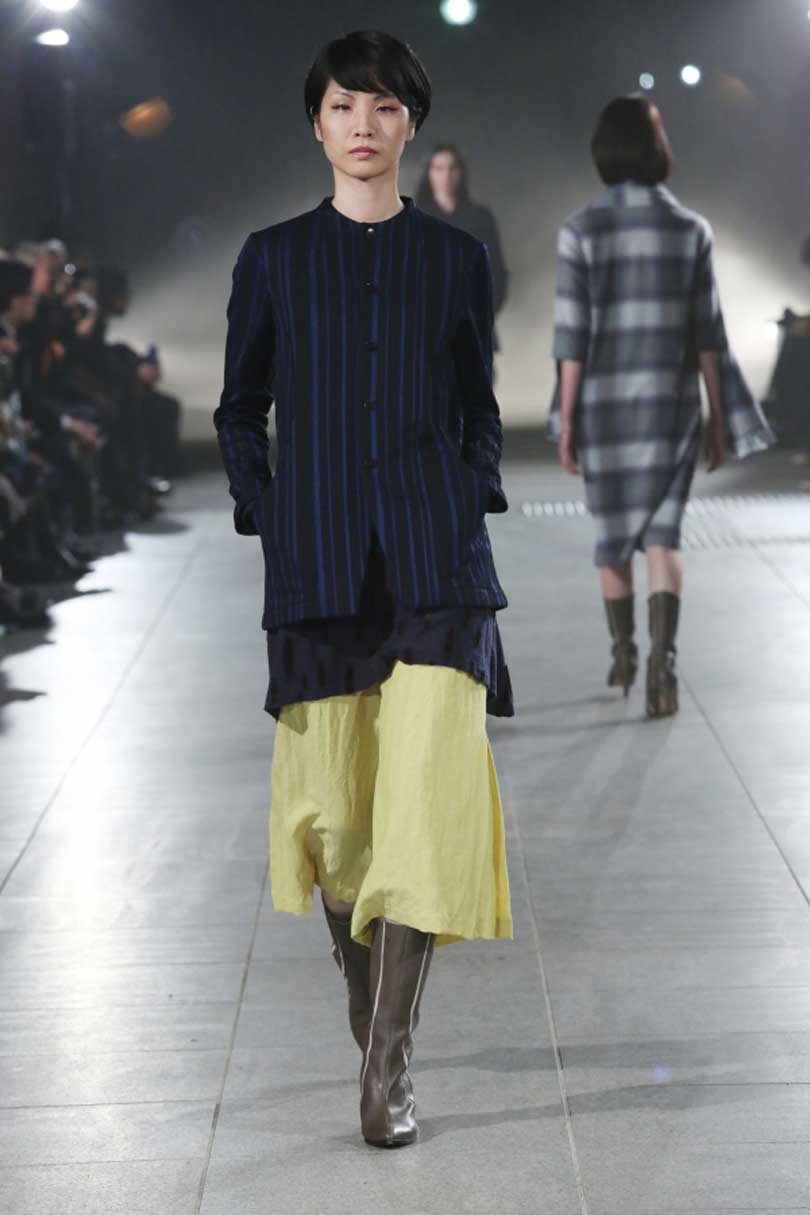 While not scaling such dizzying heights of extravagance, designers in Tokyo are starting to cotton onto the concept that the architectural wealth of their capital could be a more atmospheric backdrop to their style offerings than the ninth floor of Shibuya's Hikarie mall.
With that in mind, one label -- support surface -- invited hundreds of guests to a new indoor running stadium, built as a training ground ahead of the 2020 Olympics in Toyosu, an area of reclaimed land in southern Tokyo. Designer Norio Surikabe said he chose the site for the aesthetics of its curved, mesh-effect ceiling and wooden beams, and its novelty value in having only recently become available for hire.
"I just felt intuitively that this place would be nice," he said. "I thought doing the show somewhere not urban like Shibuya with a wide sky could be good for refreshing the mind."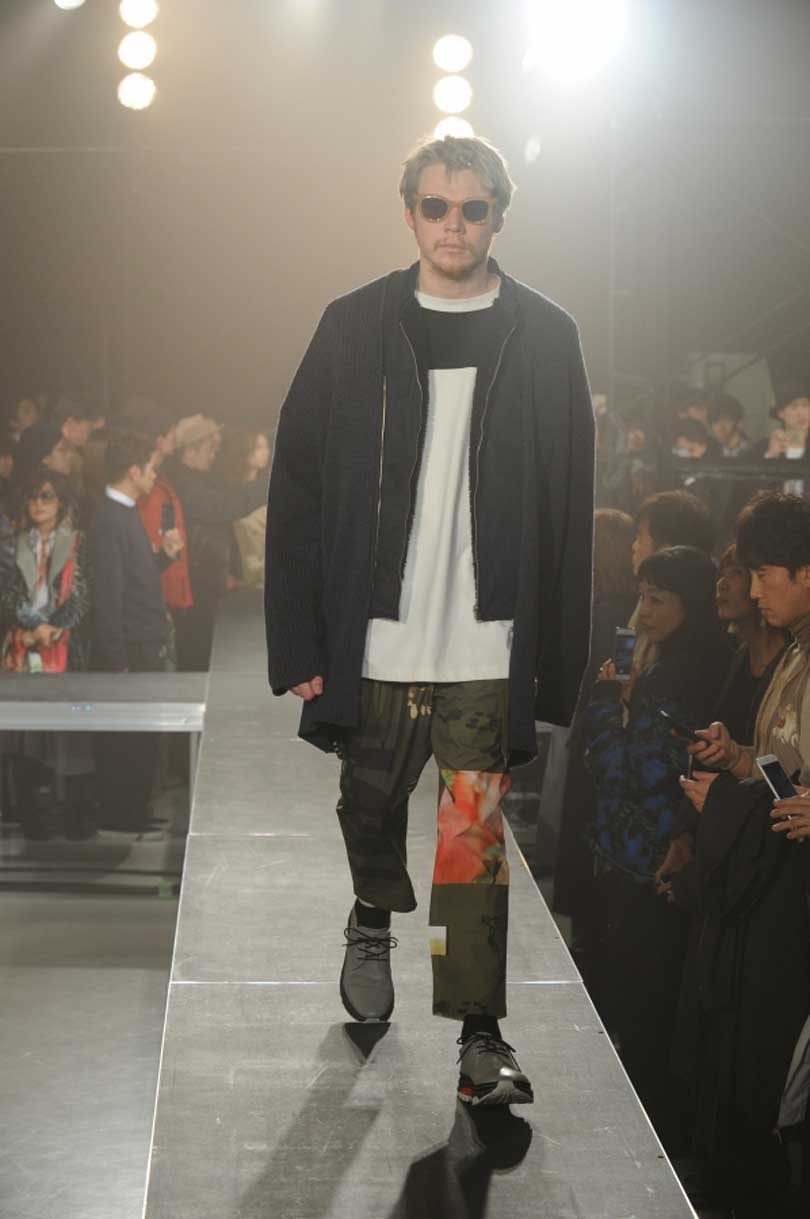 'More stylish'
To invigorate the audience of buyers, fashion press and fashionistas, live musicians performed original zen-like music and a lighting expert was selected to bathe the runway in bright light. It was a beautiful collection, deploying Japanese techniques to present a loose, minimal look for the professional woman with floral silks, blue leather and dusky rose shearling that bobbed like clouds.
But there was one drawback: the early Spring chill that permeated the cavernous structure left guests shivering in coats and models deserving a prize for gliding obliviously down the runway. "It's quite far, but the show was really good so I'm fine with it now," said one elderly male guest after what was a 50-minute ride one-way on public transport from Shibuya.
"It was also cold, but I think that it made the show more stylish!" The weather put more of a dampener on matohu's show at a Buddhist temple, where the original hope was that a 16th century gate and Tokyo's iconic telecommunications tower would illuminate the runway for a meditation on the symbiosis between past and present aesthetics.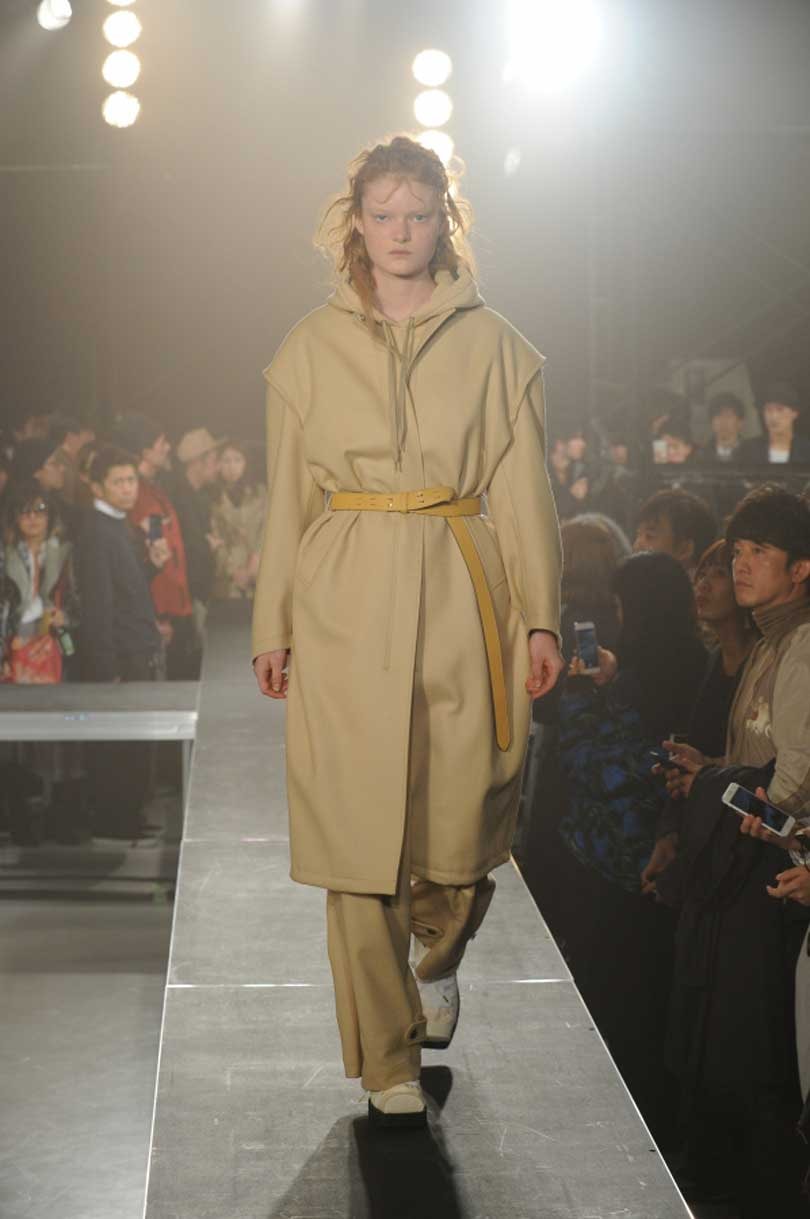 Tokyo's famed cherry blossom season may have officially kicked off that morning, but it poured with rain and the audience was forced to sit under a concrete walkway, view obscured.
Keeping it fresh
It was left to free-flowing sake, dry ice and space heaters to conjure up an atmosphere more esoteric than the sobriety and near silence of the ninth floor of the Hikarie mall. "When we came here... we passed through the gate, we saw its black silhouette and Tokyo Tower and it was like the confluence of the past and the future," said Hiroyuki Horihata, one of matohu's two designers. "We felt transported through time," he explained.
Name. followed with a runway show at Earth Studio -- a huge recording complex underneath Tokyo Tower, a self-supported steel communications structure and local landmark modelled after the Eiffel Tower in Paris. Designer Noriyuki Shimizu sent his models down a raised catwalk, chest-high to a standing audience invited to sip beer and Red Bull in a room that evoked more nightclub than staid runway.
Shimizu said he wanted somewhere new for his sporty, urban collection that was all layers, skirts for men and corn rows entitled "delirious odyssey" and "an exploration of youth culture from various countries." "I thought that the way you came to Tokyo Tower was connected to my theme somehow," he explained.
"No other brand has had a show here and I hope there's also an element of keeping it fresh." (AFP)
Photos: matohu and Name AW17, courtesy of Amazon Tokyo Fashion Week
Kristopher Fraser

|
OPINION Since 1997 when he was appointed creative director of Louis Vuitton, Marc Jacobs has been synonymous with luxury. The designer is easily a household name, and is known by everyone including those buying his rollerball fragrances at Sephora to the ladies and gentlemen shopping in SoHo, where he opened his first boutique in 1997. For the past several years though, Jacobs' collections have been, to put it politely, lackluster.
The proof is also in his sales figures. Last year when Marc Jacobs' parent company LVMH Moët Hennessy Louis Vuitton sold DKNY to G-III, there was speculation that it would also sell the underperforming Marc Jacobs brand as well. However, this idea was quickly dismissed by LVMH cfo Jean-Jacques Guiony who said "This is not an idea that has crossed our mind. We believe in the long-term potential of the brand and we are convinced we can create value at Marc Jacobs." While LVMH does not publish figures for individual brands, Marc Jacobs was one of their worst performing.
Jacobs was once the luxury conglomerate's golden boy, helping the company rake in major revenue from the coveted designs he churned out for Louis Vuitton. However, at some point between his divorce from Louis Vuitton and an attempt at emerging himself in solely his own brand, he got lost along the way.
Marc Jacobs no longer the designer he used to be
The first collection he presented for fall 2014 was an array of scoop neck tank sweaters, and a color palette that was a combination of neutrals and pastels. They were the perfect outfits for someone who had a luxury spa date planned, but not someone looking for an outfit to compete with other luxury brands like Gucci, Prada and Burberry.
For a man whose collections were once known for sequins, color blocks, bows, and bold colored sweaters, it was like he lost a bit of himself.
One potential reason for that: he plans on launching an IPO for the brand. The potential of Marc Jacobs going public has been the talk of the town for over two years now. In the wake of a potential IPO, Jacobs even put an end to his popular diffusion line Marc by Marc Jacobs so he could bring his entire collection under one name. It was seen as one of the first majors steps toward going public that would appeal to investors. However, at the time the problem with this was 70 percent of retailers and department stores carried his diffusion line, but not his main line.
His main line was originally at a much higher price point, but after consolidating the line into one, the range of price points expanded as well. However, this did not mean the quality of designs expanded.
For spring 2015, the designs were not-so-interestingly uniform, and appeared to be inspired by a combination of army uniforms and nurse scrubs. While high-fashion often finds inspiration in the utilitarian, this was one of those times where the inspiration missed the mark.
After years of giving so much to Louis Vuitton, it's like Jacobs was left with little to give his own brand.
His spring/summer 2017 collection, which hit retail this week, made headlines last fall, but for none of the right reasons. There was controversy over his choice to feature models with dreadlocks, which many saw as offensive and inappropriate given the relation of dreadlocks to Black culture and his show featuring predominantly White models. If your clothes aren't making headlines, something had to.
As for his most recent fall collection which debuted at New York Fashion Week, it was like he took the "throw something against the wall until it sticks" approach. He's gone from loungewear inspiration to outer space inspiration, and he finally decided to take a chance on hip-hop inspiration.
Between his coats that looked like something Lil' Kim wore in the nineties to the track pants that looked like an upscale version of Juicy Couture, there was nothing that really said Marc Jacobs. There was no sophistication, just an attempt at trying to sell some clothes.
Jacobs would do well to revisit his archives and try and find himself again. The fact that a man who was once one of the industry's most respected designers has fallen so far from grace is truly, for lack of a better word, tragic. What happened to the tailored blazers, the office chic knits and those Hollywood worthy cocktail dresses?
Every season gives Jacobs a new chance to get it right, but there are only so many chances to give. Maybe he will just get lucky with this hip-hop inspired collection, as the particular music genre has long been a major influencer of the fashion industry. The outfits were street style worthy, but now how will the street style stars respond?
Until then, will the real Marc Jacobs please stand up?
photo:images via Marcjacobs.com
AFP

|
It was supposed to be a brave new frontier: an outdoor catwalk show with a Buddhist temple and Tokyo's famed telecommunications tower glittering in the background. Until it chucked it down.
While the bulk of Tokyo Fashion Week, the bi-annual style fest featuring more than 50 designers, takes place in a bland Shibuya shopping mall, at least one label hoped for something more esoteric.
But instead of a glorious spring night, the skies rained on the parade that was the fall/winter 2017 collection of matohu, the label created by two former Comme des Garcons and Yohji Yamamoto pattern makers.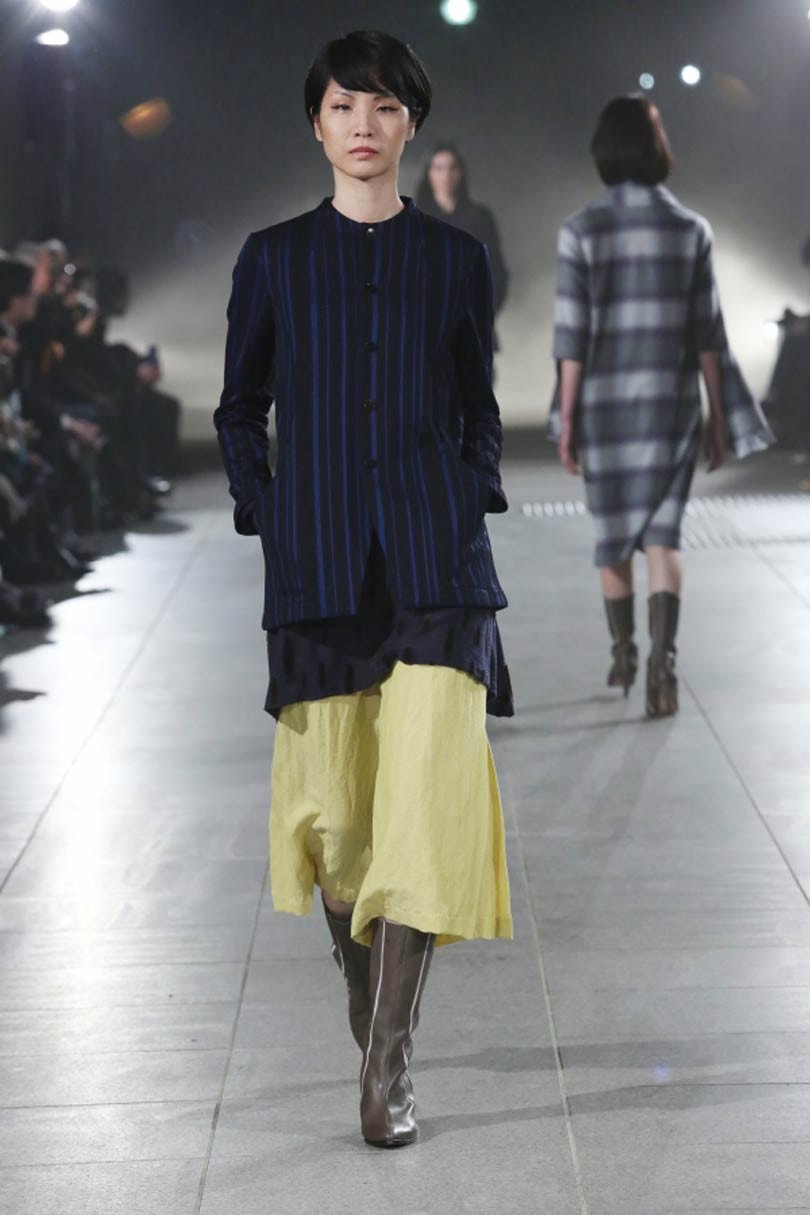 Spectators were ushered under a covered walkway, invited to dry out and warm up in front of space heaters and encouraged to shove drenched umbrellas into plastic sheaths. Just one problem.
Amid the rain, the roof and puffs of dry ice, none of Zojoji temple, which has been at this site since the 16th century, nor the 1950s-era Tokyo Tower were visible from the runway.
But if the mise-en-scene was a washout, there were lashings of sake and complimentary wooden sake cups in aromatic wood to make up for it. The theme was "iki," an aesthetic in Japan's 17th to late 19th century Edo period that encapsulates being chic, refined and professional.
Hiroyuki Horihata, one half of matohu's design duo, lamented the weather, saying that the gate, the temple's only edifice to survive World War II, and the Tower were where the past and the future dissected.
"We'd really like to show what is modern 'iki' today. So this place Zojoji, where we feel the crossing of the past and the future is a really good place. This is why we chose it," he told reporters.
It was a wearable collection of contemporary if rather conservative Japanese elegance -- think yummy mummy moving seamlessly from the school run to the board room in flats and mid-calf heeled boots.
Layers, high-necked knits, lace-less brogues, loose-fitting skirts, and vertical and horizontal stripes were paired with beautifully cut coats or peplum-style leather jackets and opaque tights. (AFP)
Photos: matohu AW17, Courtesy of Amazon Tokyo Fashion Week
AFP

|
Britain's impending divorce from the European Union helped inspire perhaps the least likely cultural response: a Korean designer's fashion show on the other side of the planet in Tokyo.
In unisex brand ACUOD by CHANU's mission to sweep away gender boundaries, the Japanese-trained Chanwoo Lee gave the zip a starring role Wednesday in his fall/winter 2017 collection on day three of fashion week.
Lee uses zips to "connect different cultures and open a new world"
It was a veritable zip fest: zips on hats, snaking from buttocks to crotch, on sleeves, and up the back and down the front of jackets making it possible for the wearer to customise each garment to their own desire.
With surgical masks ubiquitous on the streets of Tokyo, offering protection from viruses or solace from a "bad face day," Lee dressed his models in black leather versions with giant zips across the mouth.
Heavy and looped over each ear, each model wore a mask that could be zipped up or zipped apart at the mouth, plastering each face in an almost menacing metallic grin and obscuring much of their features. Zips, Lee said, "connect different cultures and open a new world".
He dubbed the show "Break Down Walls, Zip Up Difference" that bizarrely turned out to be about EU secessionist movements just days after Britain announced it will trigger its exit next week from the European Union.
"Today there are many political movements such as EU secession in the world, but basically I think that we're all the same humans," said Lee, speaking to reporters in fluent Japanese after the show. "I wanted to express peace through my collection. But just a 'love and peace' kind of thing would be boring so I wanted to express peace with a rebellious spirit," he added.
The show kicked off with a performance by beatboxer Kairi and a freestyle dance from Gendai and won loud cheers from the normally reticent Japanese fashion audience in what was standing-room only.
Lee only made his Tokyo Fashion Week runway debut last season in October 2016 but ACUOD by CHANU has already won a slew of awards for its blend of mens and womenswear, sporty and semi-formal street cool.
"I want my brand to be a street brand that people can even wear at weddings," Lee said professing a distaste for formal suits. "I'll never wear one as long I live." (AFP)
Photos: ACUOD by CHANU, Chanwoo Lee, Courtesy of Amazon Tokyo Fashion Week
Sara Ehlers

|
As a New York designer, Jonathan Simkhai has recently unveiled plans to move towards the West Coast this year. For the spring season, it seems that the designer has started becoming more bi-coastal with a Los Angeles home.
Simkhai, still based as a New York designer, has just rented a new home in Hollywood Hills. According to WWD, he plans to stay there throughout the spring and have also moved out two of his employees. The reason for his bicoastal move was not explicitly stated, however as the rental is temporary it could serve as a vacation place. Simkhai has rented out the house with his current fiancé T.J. Allers. His house will also have a design room as well as a makeshift cutting room, according to the publication.
Although he has made the move to Los Angeles, Simkhai's business is moving permanently any time soon. The main office of the company will remain in New York, however he will continue to do work during his stay in Los Angeles. With a team of 38 people, it seems the majority of the company will continue to stay based on the East Coast.
Jackie Mallon

|
So far in this series we have heard from designers who feel they have been exploited in the past by interviewers who have asked them to do a project in order to get a job, then often heard nothing or been dismissed with a brief email from an anonymous HR representative upon submission of the requested free work. Now we hear from a group of recruiters and hirers who offer their views on how to navigate this thorny yet commonplace scenario…
RitaSue Siegel says
RitaSue Siegel of RitaSue Siegel Resources, a Manhattan-based global executive recruiting firm specializing in all areas of design from industrial to digital to fashion, brings a historical perspective, "Over 25 years ago, prospective employers used to ask industrial, graphic and interior designers to "do a project" for them. After the designers asked how much they were going to be paid for the freelance assignments, the requests stopped. Fashion designers have obviously not learned this lesson yet. Stick together folks, if you want these requests to stop, say that you get paid for your work. If an offer of compensation isn't forthcoming, publicize the event in comments to embarrass those who ask for free work."
This is certainly along the lines of what designers would hope to hear. What it really amounts to is the old Why would they buy the cow if they're getting the milk for free argument? RitaSue's words are a reminder that in such a competitive market it is the candidates who need to learn to place a higher value on their time and skills before expecting others to do so. The designer who completed between fifteen and twenty projects, for example, won't like to dwell on the amount of weeks he spent working for free, but maybe he should…
Paid Assignments
RitaSue continues, "The reason designers have portfolios is to demonstrate their capabilities to prospective employers. If the prospective employer cannot extrapolate from the visual material provided, it is perfectly acceptable for them to offer a paid assignment to the candidate to provide further demonstration. And the compensation should be fair and relevant to what the candidate is being asked to provide. People didn't used to be paid as interns, until the IRS and labor dept. intervened. I hope it will be helpful and that candidates for jobs will keep standing up for themselves and not do work for no pay."
This advice is timely considering the judge's ruling this week in favor of the interns who sued Mary Kate and Ashley Olsen's company, and won 140,000 dollars compensation because they claimed they were doing the same work as paid employees, but for free. There is always a first time, which then paves the way for others. While the practice of paid projects exists in other industries it is not common in fashion, but that doesn't mean it couldn't become so, right?
Alex Brownless says
Alex Brownless, co-founder of ARTS THREAD, an organization that bridges the gap between graduation and the fashion designer's first creative job, pulls no punches: "It's pretty cut and dry really. I think a project needs to be done if the designer has to prove that they are relevant or the job. If the designer has a proven track record and is working in the same sector then I really think it shouldn't be necessary. If the designer needs to prove that they are capable of designing for that particular brand and is working in a different sector they really have little option. Having said that, they should present their project, but not leave it unless there are logistical issues."
Is it beginning to sound like designers might need to take some responsibility for facilitating the growth of this practice? By Alex's reckoning, the designer who arrived from the European design office of a brand, and was asked to do a project for the U.S. office of the same brand should have refused. But he was new to town, accustomed to European ways and seeking to establish himself on the corporate U.S. ladder, so maybe we can cut him a break.
Sabrina Damassa says
Sabrina Damassa, co-founder of fashion recruitment firm, Between, based in Milan, Italy, doesn't dwell much on the U.S. versus Europe debate, but creates two categories of a different sort: "I can confirm that for many years it's common that companies ask candidates to prepare projects. Today it's more and more frequent, but I would definitely separate two kinds of behaviors. I understand when a company HR manager selects one or two candidates from a short list and then requests a small project from them, often without specifying numbers or types of pieces to be included. In this case, the request is ultimately justified by his commitment to hiring the best candidate. However, what is completely different is the case of companies, more often in the fast fashion sector, who require all candidates to prepare work, often extensive, ad hoc and to a very specific briefing, more similar to a complete collection than a small project. In this case I'm strongly convinced these important and big companies should pay the designer for the project. Then, under those conditions, companies would have every right to use those projects created by designers, as and how they see fit."
It's difficult to deny this prospect seems fair to all concerned. Two out of our three recruiters have voluntarily and independently introduced the idea of payment for work rendered as a possible workable solution.
Manhattan Complex
I'm struck by a thought. Manhattan, where the majority of the designers assembled are based, is a city of aggressive hustling, where one's dream job is always just around the next corner, where the philosophy "Fake it till you make it" drives every industry, and where productivity is at a premium. Those who aren't doing, who find themselves in between jobs, are swimming against the flow of this city, and it's a most disorienting sensation. As a result, there might be a tendency, a compulsion even, for designers to commit to projects as a way to be doing, to have something going on*. *Even if it's just an illusion.
But the underlying message seems to be that in the scramble to succeed, it's more important to sit back and evaluate what's being offered. Asking questions is the least you owe yourself; working with recruiters you feel are honest and straightforward; accepting their feedback; finding out how many candidates in total have been asked to do projects; sending nothing digitally; even having the courage to say no.
Be the change you wish to see
"I would add that I have seen very often people who have obtained a job after preparing a project," says Sabrina. "Today this is the most common way in which companies act in the final phase of a selection."
There it is. The practice seems here to stay. However the rules of play don't have to be so unfairly set in one's side's favor. Designers, get with the program, but rewrite the rules. As RitaSue put it, "Stick together, folks."
Or, as we exit this roundtable, we can even choose the words of Gandhi as our motto: "If we could change ourselves, the tendencies in the world would also change. As a man changes his own nature, so does the attitude of the world change towards him. We need not wait to see what others do."
"Yeah," erupts David, the designer who had done between fifteen and twenty projects, "Let the Resistance start now!"
By contributing guest editor Jackie Mallon, who is on the teaching faculty of several NYC fashion programmes and is the author of Silk for the Feed Dogs, a novel set in the international fashion industry.
All photos and imagery Jackie Mallon for FashionUnited.com
Don-Alvin Adegeest

|
London - The denim industry has been through several incarnations in the past few decades and is again undergoing a major transformation.
The humble jean has come a long way since it was patented by Levi Strauss in 1873 but today the business of premium denim is one that has matured, growing a lowly 1 percent per annum since 2011.
Before denim evolved into a fashion category of its own, the jean was considered work and streetwear, a basic necessity and item for everyday. Then came the explosion of designer jeans, and denim catwalk collections, which saw brands offering bespoke novelty in return for high octane prices.
Affordable denim changed the jeans market
But things changed when the high street began offering better quality denim at lower price points, like Uniqlo, Zara and H&M. If enough chains are selling 30 pounds jeans at incredibly high volumes there is a point where the market reaches saturation point.
When something becomes mass produced, and done well, it affects the entire retail segment, not to mention the pressure on 'real' denim brands and small businesses who must compete against the biggest retailers around the globe.
Some brands, like Acne, the Swedish contemporary brand that began life as a denim business, started small but became huge global fashion players. What started with just 100 pairs of jeans in 1997 morphed into huge catwalk and wholesale collections. Somewhere along the way Acne lost its distinctive touch when it was simply producing great jeans.
The company is now hoping to go back to its roots, and from April is paring down its core denim offer to just three fit styles for both men and women. Stripped of too much artifice, jeans will have new wash options and detailing, with a special focus on denim trims, like rivets, buttons, stitching, etc.
Economics changed denim quality
But it is not just authenticity which affected the denim market. It was also economics. When fabric companies saw an opportunity to sell more inexpensive materials they changed the recipe from indigo cotton to mix with synthetic fibers.
The opportunities for mass-market jeans production saw manufacturers replace expensive cotton with stretch and polyester. Mills and apparel companies scrambled to find more economically priced fibers for use in their denim, fueling to meet the demand of cheap high street jeans.
Where once Italy and America where the major producers, denim production for the masses has changed the course of making jeans, moving the bulk to China, Turkey, Brazil, India, Bangladesh and Vietnam. This meant domestic mills and local craftsmen are being priced out and brands are outsourcing to cheaper countries to maximize their sales.
Europe, by comparison, has a relatively small production base. But a rise in demand for authentic products and craft have brought back a demand for smaller labels and authentic product, even if these businesses are considered niche.
While the appetite for fast fashion and affordable jeans are not likely to disappear any time soon, as a consumer product jeanswear has survived more fashion changes and economic challenges than most categories.
Only a product this versatile could claim such a success.
Photo credit: Levi Strauss Facebook, Acne Studios Facebook
Danielle Wightman-Stone

|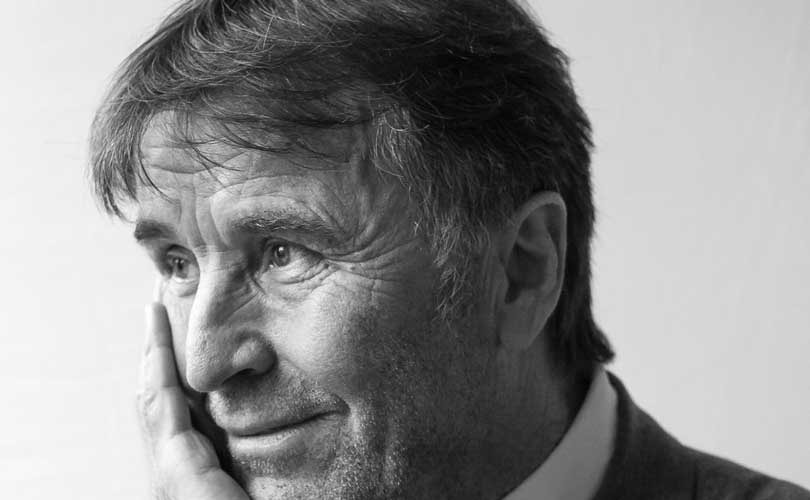 Italian fashion designer Brunello Cucinelli has been named among the winners of the Global Economy Prize awarded by the Kiel Institute for the World Economy in partnership with the City of Kiel and Schleswig-Holstein Chamber of Commerce and Industry for "international efforts to tackle major global economic challenges".
The annual award, which is now in its 13th year, honours what it calls individuals who are "pioneers of a cosmopolitan, economically liberal, and public-spirited society" and Cucinelli is one of the this year's four winners.
"Brunello Cucinelli created his company from the ground up, but right from the start, it was about more than achieving business success. His goal was and remains to give the people in his region new, long-term prospects and the feeling of being needed," said Klaus-Hinrich Vater vice-president of Schleswig-Holstein Chamber of Commerce and Industry. "He represents the tradition of the honourable merchant at its best."
Cucinelli founded his fashion company in 1978 with the idea of selling quality cashmere sweaters in bright colours. In the first year, he sold more than 50 sweaters, which he saw as a great success, however when he showcased at the fashion fair in Munich he landed nearly 12,000 orders. Brunello Cucinelli S.p.A is now valued at around 1 billion euros on the Milan stock exchange and generates sales of approximately 400 million euros a year and employs some 1,000 families in Umbria in Italy.
Kiel Institute for the World Economy names fashion designer as Global Economy Prize winner
He has become known for seeking to protect his local region from decline and is a big promotor of preserving traditional skills and even established a school of arts and crafts to given artisanal work new prestige. In addition, he is known for treated his employees well, with his staff receiving 20 percent above the median wage and he limits working hours to 8:00—17:30, including a one-and-a-half hour lunch break to encourage workers to spend time with their families.
The Global Economy Prize awards ceremony will take place on Sunday, June 18, during the Kieler Woche festival, in Kiel City Hall, and will honour the other winners which includes the former Federal President of Germany, Professor Horst Kolher, Indian banker Arundhati Bhattacharya and Swedish economist Professor Assar Lindbeck.
"This year's winners have made the socially vulnerable and disadvantaged the focus of their work. They, therefore, represent a central concern of the Kiel Institute and the core idea behind the Global Economy Prize, i.e., making people and their social well-being the central focus of economic activity," added Professor Dennis Snower, president of the Institute for the World Economy.
Image: courtesy of Kiel Institute for the World Economy
Sara Ehlers

|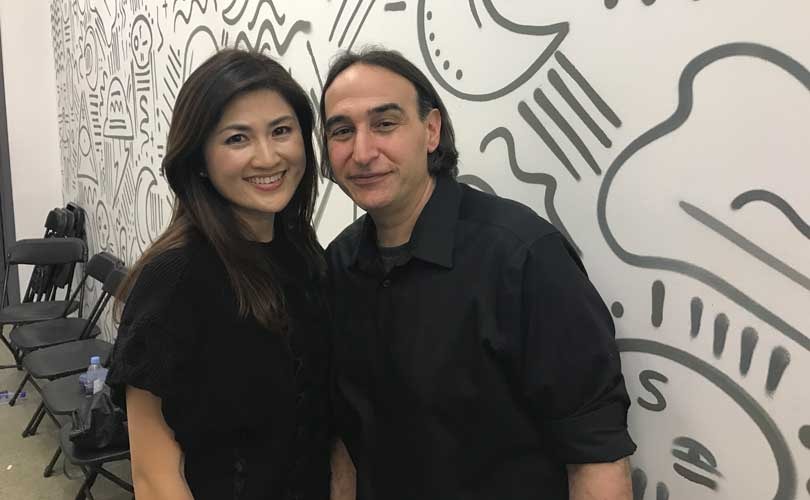 INTERVIEWLos Angeles – At Hubble Studios in downtown Los Angeles, Vicken Derderian made his second appearance as an emerging designer this season. Presenting his Fall 2017 collection, the designer along with his partner, Kyung Hwa Kim, showed off a subtle, chic line of sophisticated woven and knit pieces for LAFW.
Bringing together an essence of comfort along with unique, asymmetrical designs; the collection came off as effortless and edgy. The line featured a color palette of earthy tones including shades of beige, off-white creams, deep purple, charcoal gray and more. With draping silhouettes and oversized cropped knits as a central design theme, the show played with various contemporary elements. Illustrating women empowerment with this collection, Derderian chatted with FashionUnited explaining a little more on the inspiration behind his pieces.
As this is your third collection, what was your main theme for your AW 2017 collection?
As far as a central theme, it was about women in flight [highlighting] empowerment, confidence, movement and texture.
What inspired you for this particular collection?
Women in flight. In other words, [women] breaking that glass ceiling or moving up and or women empowerment. Women in flight [means] pushing up against that glass ceiling until it really breaks—that's a big part of it. I mean after the elections, I felt that [the Vicken Derderian woman] became kind of a flightless bird, but she adapts, she maneuvers and she gets where she needs to go. That's the key thing in all of this.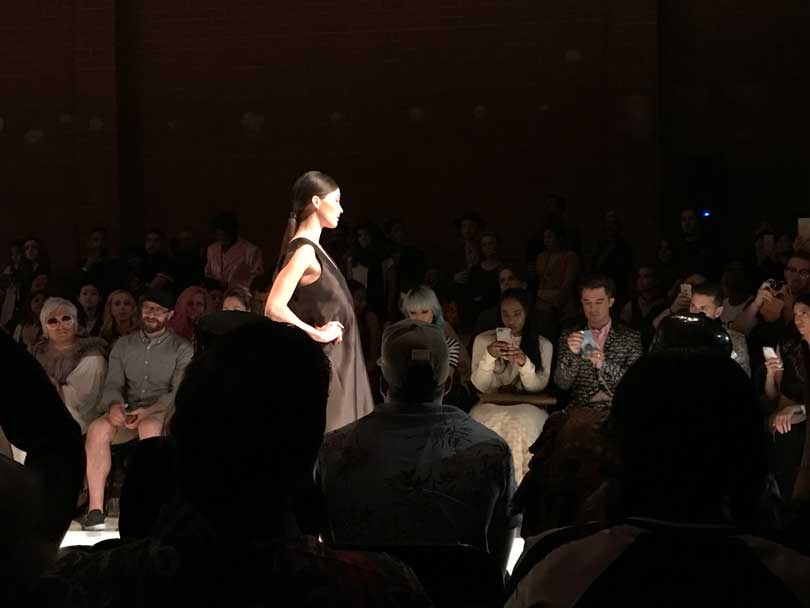 Where did you first launch the line?
We first launched this line in L.A., and we've been in L.A. ever since. My partner in crime, Kyung Hwa Kim, brings a lot of the handwork and all of the knits as well as some of the woven [pieces]. We've worked together fairly well; basically we balance each other out. She does knits, and we both kind of play we both [aspects] of designing. At first we give each other enough space to do whatever we want to do and then we mesh it all together at the end.
What is the current price range for the collection?
The collection ranges from 1200-1500 dollars and up. [The pieces] are all handmade and high quality fabrics.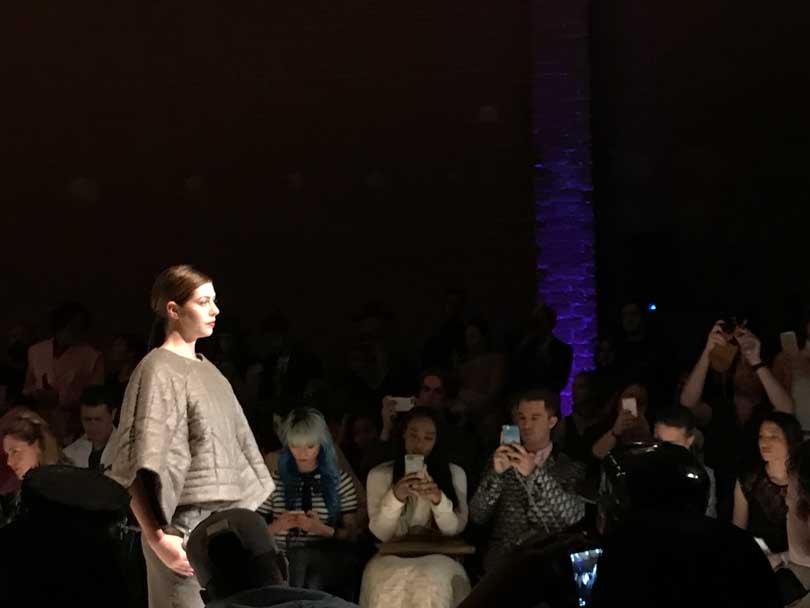 Was this your first time showing at LAFW? How did you feel about it?
This is our second time showing at LAFW. We like working with them. They've been really good to us, and really supportive and organized.
What do you have planned for the future with this line?
We're hopefully doing another collection for next season, then we'll start marketing it and really get it into the stores. Then we'll start moving sales and just move forward with that.
For the this fall collection, what is your ideal target customer?
We're trying for the higher luxury market, again because the clothes are literally crafted and its done by us directly. I do a lot of the patternmaking and the knits are done by her. The pieces are not given to someone else or a factory—we're crafting the clothes. It's a bit of old world craft mixed with a bit of the new world technology.
Photos: FashionUnited
Jackie Mallon

|
Too big to fail? In a struggling apparel market it's the only sector that's flourishing, has earned its own Merriam Webster entry, and while Forbes estimates its current U.S. worth to be 44 billion dollars, Morgan Stanley predicts it will grow to 83 billion by 2020. But like those lone soothsayers who predicted the great recession but were shouted down by the louder majority, some experts, including Lululemon founder Chip Wilson, have been predicting Athleisure's imminent demise since last summer. As I sit at brunch in downtown Manhattan, and the jagged mesh panels cut across the landscape of my Sunday morning like a blight, my concern is it's not going away fast enough.
Millennial Bug
It's clear from their conversations that these women are not dressed for a trip to the gym but instead for a spot of shopping, maybe ducking into a museum, then meeting up with more friends later. Their attire is today's equivalent of Juicy Couture's once-ubiquitous velour leisurewear––which even in this moment of 90s nostalgia still isn't viewed particularly favorably. Driven by Millennials who represent 28 percent of the population, work off-site or in workplaces with casual dress codes, and who prefer to invest in experiences as opposed to material items, athleisure's popularity demonstrates this influential generation's value system. Lululemon, Under Armor, and Nike are the oft-cited new lifestyle brands where once Ralph, Calvin, and Tommy provided both polo shirts and professional suiting.
But dressing is an experience in itself, fashion a daily event, an opportunity to represent. In the desire for authentic activities and building memories, there can't be any better place to start than how you brand yourself. When you look back at selfies decades from now, what will you see? An audacious, confident pioneer who was ahead of the game, confounding her peers but establishing the independent thinking that was to become the cornerstone of her success, or an agreeably uniformed yeswoman who seriously sold herself short in all that shrink-wrapped nylon/elastane?
Words to lifestyle by
Let's learn from our Juicy-clad foresisters and not be bullied into this girl gang that encourages us all to be variations from the same cookie-cutter mold. Don't let the spandex suck out all sass, spontaneity and silhouette exploration. Don't assume we look effortless when really we look lethargic. Comfort, as a concept, has become overstretched. Yes, we see hoodies, mesh and piping on the runway at Versace, tracksuits at Vetements, but they're worn with heels and sequins and humor. Contrast is the key to making comfortwear fashionable, conflict in the styling leads to results. Put the athlete's sense of competition into your leisurewear purchasing, the hurdles into the race, and make the winning sweeter. Bring out the overachiever in you. In other words, ladies, up your game!
Robin Givhan of The Washington Post recently wrote a piece entitled, "Say goodbye to luxury yoga pants. Fashion wants you to try harder this fall." It's already been rebranded "streetnic," Rihanna's Fenty x Puma labeled "Athluxury," but all we really need is to call it a day.
Women used to stare at their closets and complain they had nothing to wear, yet take pride in rustling something up that was daring and impressive despite such apparent meagre ingredients. Instead ahtleisure effectively allows us to air the complaint in public and reflect the nothingness back at each other. It's as if we're all running around wearing placeholders until we figure out what to wear which has created a sort of style stalemate on the city's streets.
Rewrite the tight
Just because everything is tight to the body doesn't mean you don't look shlumpy. Don't tell yourself it's off-duty style, when in fact it's completely duty-free, style-exempt. The most successful athleisure brands thrive because they have in-built communities and ideologies (diet and fitness tips, yoga groups) but group thinking is stultifying to personal development. And if it's some sort of anti-fashion stance you're adopting, to refer again to Ms Givhan's words, try harder. Get out of the lotus position and go out on a limb. Anti-fashion used to be provocative, rebellious, the romantic realm of the outsider hero, now it's a lycra-lined safe space the size of a convention center. If we think Athleisure is our friend, we must take the advice editors routinely give their writers and kill our darlings.
Sunday brunch will be a more pleasant experience.
By contributing guest editor Jackie Mallon, who is on the teaching faculty of several NYC fashion programmes and is the author of Silk for the Feed Dogs, a novel set in the international fashion industry.
Photos by Jackie Mallon for FashionUnited.com; header image lululemonlab.com; Fall 2017 runway images of Marc Jacobs and Versace, CatwalkPictures.com