FashionUnited

|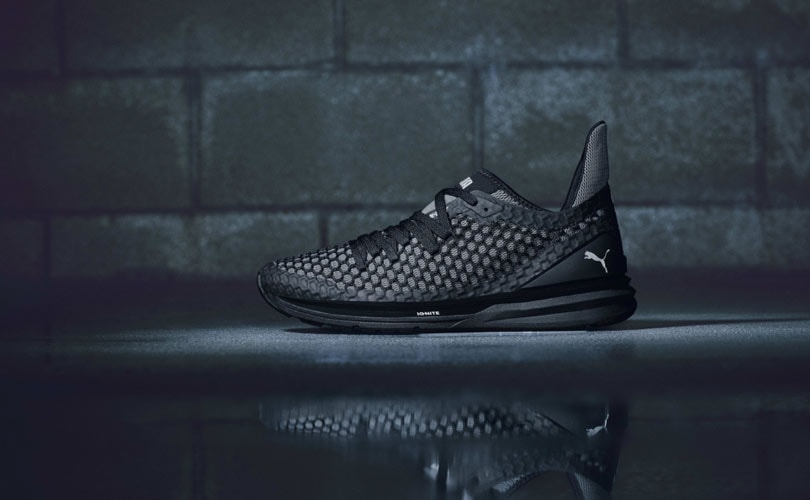 Puma has revealed the latest addition to their Netfit range of trainers; the Ignite Limitless Netfit.
The trainers, promoted by The Weeknd in Puma's latest advertising campaign, are 'designed to stand up to the stop-and-go of city living with stylish, comfortable and protective features.
Influenced by streetwear and enhanced with performance technologies, the Ignite Limitless Netfit is the third to be launched out of five variations of trainers with Netfit lacing technology. Two more additional styles, the evoSpeed Indoor Netfit and Tsugi Netfit, are set to be released later this year.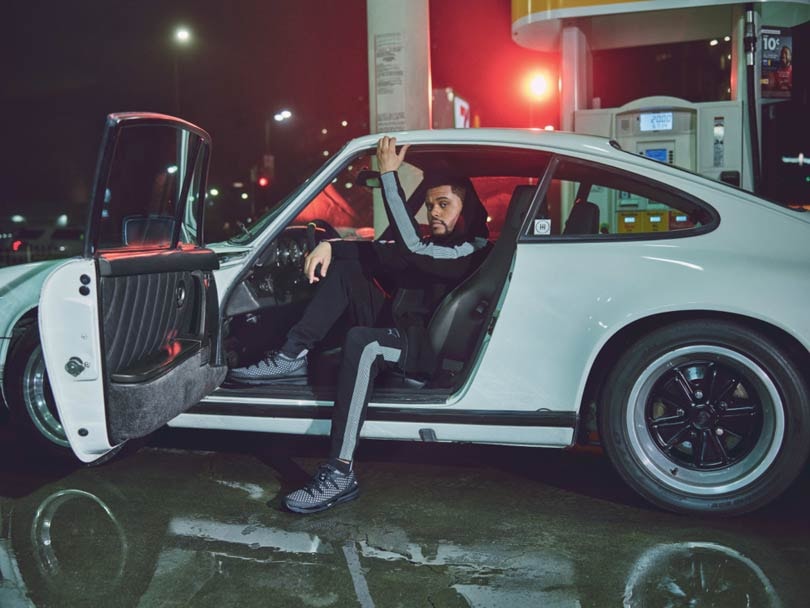 A revolutionary lacing system has been developed by Netfit for Puma which uses netted mesh giving users limitless lacing combinations for the performance and style of their trainers. Available in five custom running styles - standard, stability, heel support, wide foot and narrow, Netfit lacing brings "customisation to another level and gives everyone a chance to be as creative as they possibly can" said Puma in a press statement.
The Ignite Limitless Netfit features Ignite foam, which 'provides optimal responsiveness and energy return''. The trainer is set to launch online and in Puma stores on July 6, 2017.
Photo: Courtesy of Puma
Sara Ehlers

|
As a new luxury knitwear brand, 16R incorporates both folk and contemporary art into fashion. Designer and founder Romina Caponi has created the line including both decorative and minimalist elements. With cultural inspirations, the line reflects a journey through the dances of Seville's "Holy Week."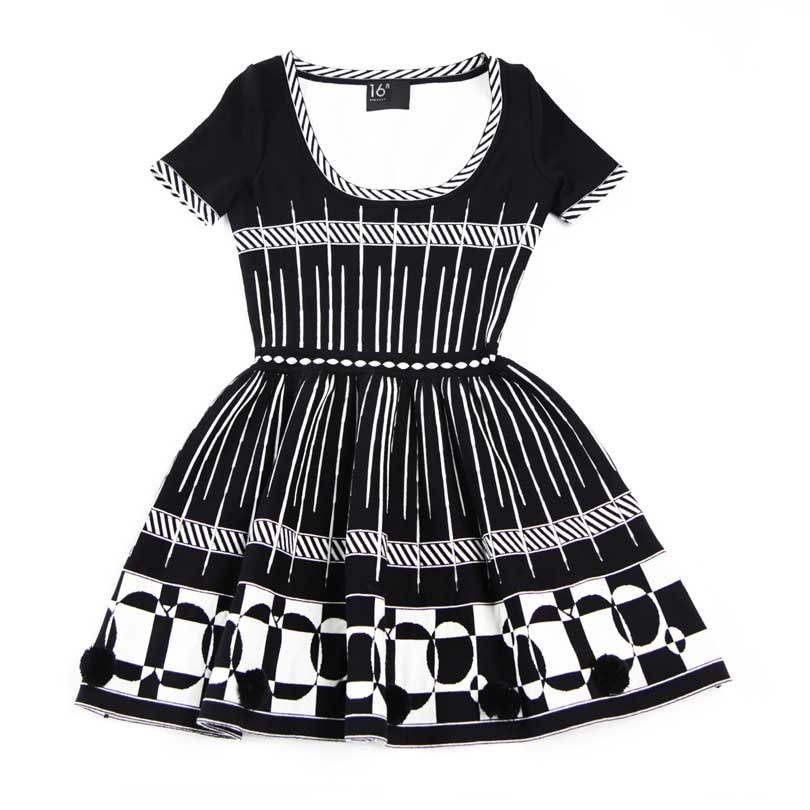 Additionally, the line is meant for the modern woman who desires wanderlust and travel. With multi-dimensional graphics and industrial techniques, the 16R mission has released its newest FW 17/18 collection with a mix of sophisticated, simple styles.
Currently, 16R is shoppable through its online store for women's ready to wear, made to order, and accessories. Prices range on the high moderate end for these luxury, minimal pieces.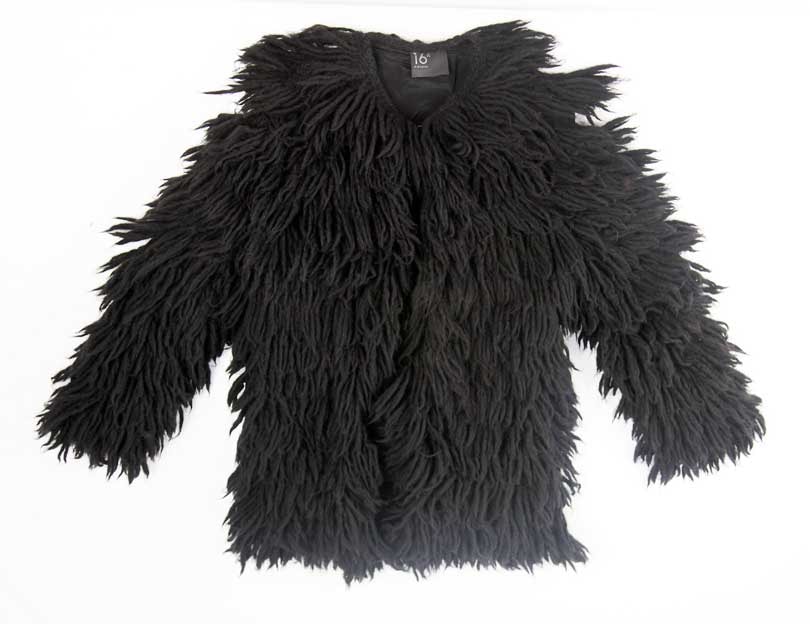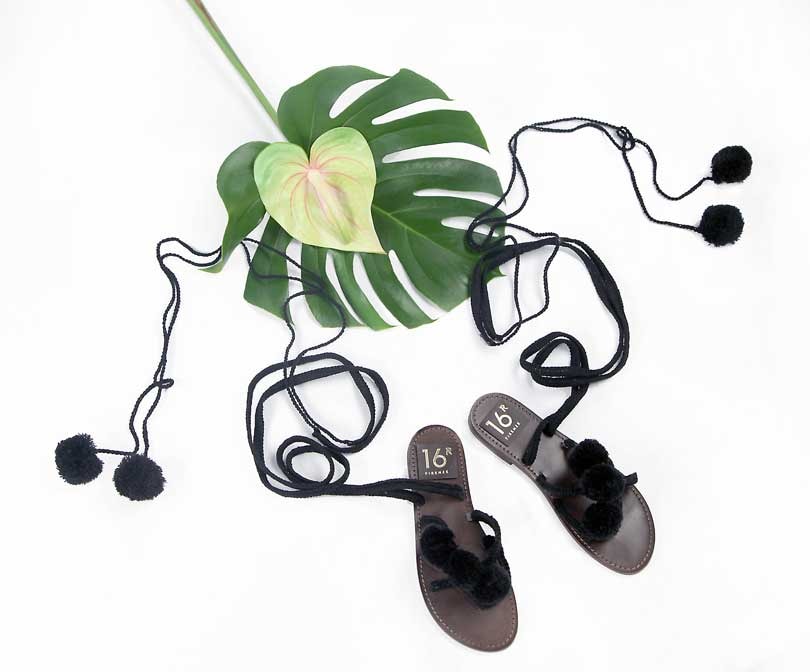 Photos: 16R
Sara Ehlers

|
Dock and Bay just recently started offering fashion for childrenswear. The global brand launched an apparel line including a poncho for kids on June 26.
The line will feature the brand's performance fabric, which will create a lightweight, compact apparel piece for children. The Dock and Bay Mini will have the brand's signature fabric in order add to this collection as well as expand the brand into the kids fashion market. "When setting out to design this collection, we were inspired by our customer requests," said Dock & Bay co-founder Ben Muller. "It was a natural progression for us to enter the kids fashion market, as our towels already attract the family-oriented customer."
The piece will be a mini poncho that comes with a rope drawstring backpack as well, priced at 30 dollars. The color palette will include violet, yellow, green, and blue along with kid-friendly designs such as hearts and anchors. "Dock & Bay Mini is the ideal poncho for those little adventurers with big ideas," Dock & Bay co-founder Andy Jefferies said.
The mini currently just launched online and on Amazon as of Sunday, June 26. The brand, which was founded in 2015, is known for clothing that is inspired by an active lifestyle. Incorporating the poncho into the brand's line is a strategic way for Dock and Bay to transition into childrenswear.
Danielle Wightman-Stone

|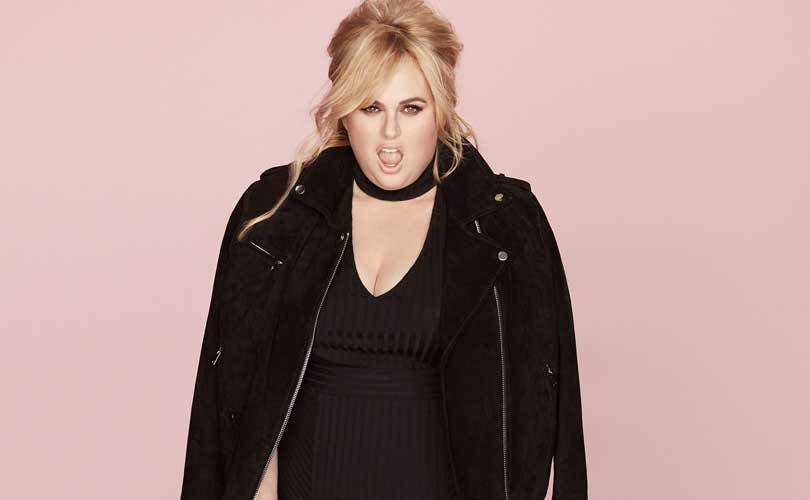 Australian comedian and actress Rebel Wilson is launching her own signature plus size fashion collection, rooted in the belief that "style has no size".
The Rebel Wilson x Angels collection will range from everyday essentials to versatile statement pieces in a size run from 14 to 24. At the core of the line is a range of denim essentials, many constructed with Lycra Beauty fabric, an innovative material that shapes and sculpts for a flattering look and feel.
The collection also includes an assortment of everyday staples, from graphic tees and statement tops to suede moto jackets, varsity jackets and bombers. Other items include occasion dresses featuring embellishments, flirty, and feminine detailing and strong prints and colours.
Commenting on her new line, Wilson said: "When I worked on plus-size capsule collections in the past, it was such a fun and rewarding experience that I really wanted to break out with my own line. I'm so excited that these designs will reach more people and remain available all year round.
"I know how hard it can be to find the cool, quality fashion I want to wear, even with the help of Hollywood stylists. I'm so proud to be creating this collection with The Mamiye Group, and to give gorgeous ladies everywhere amazing clothes that empower them to express their confidence and chic attitude."
Rebel Wilson partners with Mamiye Group on new plus size collection
Launching for autumn/winter 2017, the collection is a design collaboration between Rebel Wilson and Mamiye Group, and will start delivering to key retailers across the US including Nordstrom, Dillards, Lord and Taylor, and Dia and Co from this July, with prices ranging from 49 to 298 dollars.
"Women of all sizes want the confidence and empowerment that comes from fashion-forward style," added Charles D. Mamiye, president and chief executive of Mamiye Group. "Rebel Wilson x Angels is a contemporary collection that offers fresh, exciting designs for women sizes 14-24, inspired by an icon."
Established in 1947, Mamiye Group has worked with brands including womenswear brand Wallflower and Kensie Jeans, as well as a number of kidswear labels such as Ella Moss, Offspring and Splendid.
Rebel Wilson previously designed a limited edition holiday line with American plus-size fashion brand Torrid in 2015, which was followed up by a spring/summer 2016 collection.
Image: courtesy of Rebel Wilson x Angels by Carter Smith
Sara Ehlers

|
Another one bites the dust. While copyright issues are always prominent in the fashion industry, Topshop is just the latest in a slew of many retailers have come under fire for accusations of ripping off designs.
Just recently, Swizz Beatz called out Balenciaga's latest collection for copying a logo design. Essentially, the design was very similar to a shirt that Ruff Ryder had originally released a couple years back. Similarly, Welsey Berryman is now coming after Topshop for copying design.
Berryman debuted at New York Fashion Week recently with his Spring 2017 collection. The emerging fashion designer graded from Savannah College of Art and Design, and has even garnered a celebrity following according to Fashionista. With this newly found popularity, Berryman's lace-up design have become a bit of a staple for his clothing. Known for using bold, large lace designs through his apparel, he has created a signature look.
Topshop accused of copying Wesley Berryman lace designs
Recently, Topshop has debuted both shirts and pants that have an alarmingly similar design. Currently, the brand has pants with the similar lace design including a white laces against black clothing. The brand is also selling a jacket with the same signature lace designs including thick lace detailing for an edgy aesthetic.
Topshop ripped off Wesley Berryman pic.twitter.com/kSeFEoSnKV

— LIRON EINI (@LironEini) June 22, 2017
Twitter user Liron Eini first noted the similarities in a Tweet, as reported by Fashionista. The tweet, which has approximately 550 likes and 111 retweets, states blatantly, "Topshop ripped of Wesley Berryman." The photo then shows the comparisons between Berryman's designs and Topshop's clothing. It seems that the response on social media shows a bit of backlash towards the fast-fashion retailer.
Speaking out against the allegations, Berryman posted a statement on his Instagram stating, "As an independent artist, I am absolutely devastated seeing such a huge retail chain profiting off of my ingenuity and creativity." He also commented, "Topshop is disgusting for participating in the fast-fashion meat machine, perpetuating the theft of independent designers, grinding up our ideas, and spitting them out into their stores." As the similarities were brought to Berryman's attention, it seems he is not going down without a fight with the Topshop brand, although he has not confirmed any legal action in the meantime. Currently, FashionUnited has reached out to Topshop for a comment.
Photos:Wesley Berryman / Instagram / Topshop
Kristopher Fraser

|
G-Star Raw is out to redefine the meaning of Raw by deconstructing denim to its purest form. The third collection of Raw Research was presented this season at Paris Fashion Week, featuring undyed, unwashed and untreated raw denim.
For the Paris presentation on June 23, G-Star also celebrated the debut of Raw Research women's collection, and Throup's first ever collective work of womenswear. Women's styles reflect the overall design philosophy of Raw Research III, and the resulting pieces seamlessly blend minimalism and functionality, without compromising femininity. For both the men's and women's collections the brand's in-house innovation laboratory follows the same design approach – pushing the boundaries of product design through a process of exploration, curiosity and experimentation.
The women's Raw research was launched alongside menswear, with each collection featuing 10 pieces presented in undyed calico denim. In addition, the same collection goes through of a process of hand dyeing where the indigo is added to the raw garments, resulting in an organically irregular visual effect. In an effort to challenge the convention of what defines denim, the G-Star innovation lab separated, analyzed, and utilized the core elements of denim – the raw fabric and indigo dye – in new and experimental ways.
"We are coming out of an age when technical and functional design is considered inherently masculine," said executive creative director Aitor Throup. "We believe that our obsession with product design principles such as ergonomics and concinnity is as relevant for women as it is for men. By clashing tradition with innovation, the resulting prototypes serve as blueprints for the main collections in the future."
The collection was presented at Garage Lübeck in Paris, shown as an artistic and interactive installation featuring models that reflect the collection's inspiration and unique designs. All new styles were also presented in 44 different hand-dyed color options as a metaphor for how the brand is pushing the conventions and constraints of denim, and challenging the recipients' perceptions of what denim can be. An exclusive musical arrangement by Woodgrain, under the creative direction of Throup, was composed to go along with the visitor's journey through the presentation, having a conceptual connection to the product and installation.
Raw Research III will be available in select high-end concept stores around the world, from early December 2017.
photos: courtesy of KCD Worldwide
Kristopher Fraser

|
It's no secret that anything Kylie Jenner puts her name on sells out. The immediate success of her lip kits, which are still going strong, proves that she knows how to market her products. Melbourne-based Quay Australia recognized this, and has tapped the young entrepreneur for a capsule collection.
The Quay x Kylie collaboration is composed of four limited-edition styles and 11 stockkeeping units. It will be available online and at retailers worldwide beginning July 11. Price points range from 75 dollars to 80 dollars.
"We've found the perfect collaborator in Kylie. Her social media influence is unparalleled and she is known for her dynamic style and edge that her followers want to emulate," said Quay Australia founder Linda Hammond in a statement.
Jenner's Instagram reach alone includes over 95 million followers. She is known to be a fan of Quay Australia sunglasses herself.
The digital campaign for the sunglasses includes the hashtag #QuayXKylie.
photo: via Quay Australia Facebook page
AFP

|
As Paris men's fashion week comes to a close Sunday, one trend for spring summer 2018 and could not be clearer -- bare legs. Fashion clearly feels that the time is right for men to get their legs out for the girls -- or for other men who admire a well sculpted calf.
In a week in which a heatwave across Europe saw British schoolchildren and French bus drivers don skirts in protest at not being allowed to wear shorts, the momentum behind taking the trouser above the knee -- or further still -- seems unstoppable.
While many women and some in the fashion police have long looked down their noses at men in shorts, bare legs may soon be the least of their worries. For as well as shorts, socks and sandals, which many thought had been safely confined to the style wilderness, are also back.
Here are the three top trends for the Paris men's catwalks:
Shorts suit you, sir
Legs -- including hairy ones -- dominated the men's catwalks from Thom Browne's business suits with shorts to Dior where Kris Van Assche matched micro shorts with tailored black or white suit jackets to show the maximum of thigh.
Browne, clearly enjoying himself, cheekily slipped a few of his businessmen into skirts for good measure. "Why can't this be for men?" he told AFP on Sunday. "They almost look more masculine (in skirts) than if they were wearing just normal clothes.
"Why not put men in what is traditionally considered women's attire?" he added. "We're all dressed alike as infants. The rest is an elaboration." Rick Owens lead out his collection with a model wearing only short shorts and boots, a leather saddlebag strapped to one thigh for extra he-man effect.
So high was Paris on thigh that it is almost easier to list the labels who didn't include shorts, as such style references as Louis Vuitton (leather scuba shorts and jersey surf pants), Dries Van Noten (formal and boxy) and even Yohji Yamamoto (three-quarter length) all succumbed to the trend.
Lengths varied widely with Loewe going daringly high with micro shorts and Speedo-like pouches while the Taiwanese Angus Chiang and the Japanese label Facetasm swung between kilts, tube shorts and culottes. But for glamour, nothing compared to the glittering red, yellow and purple and golden pink evening shorts offered by Comme des Garcons. Lame maketh the man, as Shakespeare might have said.
Sandals with socks
Style crime no more, socks with sandals are no longer the abomination they once were, if this week's shows are anything to go by. Louis Vuitton -- which with Paul Smith and Vetements also tried to smuggle Hawaiian shirts back from the wardrobe that taste forgot -- sent out nearly 20 models in sandals and socks, while 22/4 went still further matching every one of its 30 looks with socks and slipper sandals.
Uber-cool Vetements had socks and sauna sandals and Haider Ackermann (who also designs for Berluti) dared socks and flip flops, which looked classier than its sounds. In a worrying development for those who have held the line against that most dorky of looks, Ami, Wooyoungmi and Etudes went into total taboo territory with white socks and sandals.
Sports hosiery
The shotgun marriage with sandals was only half the story of the irresistible rise of the sock this week. Tennis, baseball and all kinds of sporty socks worn mostly halfway up the shin was the other big takeaway.
The rise in sportswear has been the biggest creeping trend on the men's catwalks for some time, and it really gripped Paris by the ankles this time. Sporty socks were often combined with more traditional tailored jackets, per Facetasm's Hiromichi Ochiai, who cleverly contrasted them with smoking jackets, tailcoats and aristo silk dressing gowns.
But when it came to statement socks, Danish maverick Henrik Vibskov left the others standing. It was hard to take your eyes of his colourful pairs that combined comforting Scandinavian hygge and high concept design with playful Japanese-style silk worm and flower motifs.(AFP)
During the month of June FashionUnited will focus on the menswear catwalk season. For all reads, click
here
.
Homepage photo credits: Dior Homme groupshot by Stef Mitchell for Dior Homme,
Photos Louis Vuitton: : Louis Vuitton Mens Spring Summer 2018, courtesy of Louis Vuitton
Etudes SS18, Dries Van Noten SS18, via Catwalkpictures.com
FashionUnited

|
Trendstop's street style team are out and about this summer, hitting up the biggest music events to spot the latest looks and identify the season's style setters. From Barcelona based Sonar and Primavera to the urban cool of UK hangouts Field Day and The Great Escape as well as the spectacle of California's iconic Coachella, this season's festivals are hosting an array of music-loving fashionistas inspiring festival collections for season's to come. Our curated street reports analyse and evaluate the commercial value and longevity of the latest trends, giving you the optimum level of in-depth analysis to inform decision making.
This week, FashionUnited readers get an exclusive insight into three of the hottest trends from festival season so far. Bubble Gum Pink adds a sugar sweet dose of femininity to masculine sporty separates and utility casuals. The Culotte Dungaree sees 90s inspired all-in-ones reworked for summer as ankles are given a breath of fresh air. Sheer Tendencies translate gothic glamour for festival season with a focus on lightweight layers and overtly feminine reveals.
Bubble Gum Pink
This sweet as candy shade works across multiple applications, from athletic sweats to casual denims. Sugar pink tones make a youthful statement while the girlish aesthetic and single colour usage softens utilitarian and sportswear silhouettes. The playful take on masc/femme contrasts compliments the fun festival vibe.
The Culotte Dungaree
All-in-ones look back to the 90s, as dungaree silhouettes feature loose fitting, culotte inspired cuts. 'Awkward' looking cropped lengths tap into the ongoing geek-chic and normcore trends with exposed socks and chunky shoes. Layering is key as lightweight jumpsuits worn over roll-necks and tees or under jean jackets and bombers express their functional festival qualities.
Sheer Tendancies
Gothic looks transcend the summer season as attention grabbing sheers are layered over black intimates to create opaque/translucent contrasts. Heavy duty boots and solid colour sporty underlayers are feminised by ballet-esque tulles and hosiery fishnet as bralets, hotpants and bikinis are topped with floaty dresses and tops.
Exclusive Offer
FashionUnited readers can get free access to Trendstop's 2016 Themes in Street Style Report, an essential guide to the key trends and styling directions from style setters in the leading fashion capitals. Simply click the banner to receive your complimentary report.
Trendstop.com is one of the world's leading trend forecasting agencies for fashion and creative professionals, renowned for its insightful trend analysis and forecasts. Clients include H&M, Primark, Forever 21, Zalando, Geox, Evisu, Hugo Boss, L'Oreal and MTV.
Jackie Mallon

|
OPINION Gucci has become a touchy subject in some fashion circles. Despite winning the CFDA international designer of the year award in 2016, and revitalizing the 96-year-old house's image and profits in just two years, providing red carpet gowns for the current crop of starlets, making him Kering's power player in a volatile luxury market, Alessandro Michele elicits joy and derision in equal measure among designers I know working in the industry. As plenty has been written reflecting the joy (Suzy Menkes called him "manna from heaven"), I thought I'd look into the reasons behind the latter: why some fashion professionals are viewing his high-priced higgledy-piggledy cut-and-paste collections with less respect than they do a H&M sale rack.
Easy Riser
The implication seems to be that it's all just too easy. Naysayers consider Michele's design process an unedited vintage grabfest entirely dependent on wacky styling rather than the more intellectually demanding discipline of design. Is this one of those situations, I wonder, where you find yourself viewing a lauded piece in an exhibition, say, a Basquiat, and someone turns to you to remark "I could do that with my eyes closed if I thought someone would pay me"? I imagine these aforementioned fashion professionals now neck rolling, and spitting out their tea, squealing, "Alessandro Michele is NO Michel Basquiat." And indeed they may be right.
It's Gay Pride Sunday here in the city and as I watch the exuberantly tinseled and beribboned parade floats pass, many of the colorful outfits painstakingly assembled in cramped apartments across the five boroughs, I can't help thinking many of them look "Guccified." To say that Gucci's appeal falls somewhere on the spectrum between a Basquiat and a Gay Pride float is about as accurate as I can get. Here's why it's so complicated.
Amid Accusations
Just this week, Gucci was hit with accusations of plagiarism by two different companies, Stuart Smythe and Stay Bold, for what they claim are Gucci's blatant rip-offs of their graphic artwork for the Italian luxury label's Cruise 2018 collection. You may remember the explosion of outrage in early June, especially among the African American community, attached to this same show over Michele's apparent purloining of ideas from the archives of Harlem cult figure, Dapper Dan. It seems that Gucci did not initially credit the highly respected American until after receiving criticism, then released a statement, saying, "Gucci is interested in a collaboration with Daniel Day that would celebrate the influences his creations had on fashion and the hip-hop culture in the 80s." It was a day late and a dollar short for many, and the accusations of copying continue to reverberate.
Insta-greedy
There is a hacker element to Michele's approach that breeds suspicion. He breaks into the established systems and disrupts codes, melding centuries and decades together, logos and street art, art movements and aristocratic longhaired eyebrowless boys into one pan-seasonal mesmerizing collage. Each look is successful as an Instagram post, whereas each collection does not necessarily work as an album. The 'instainspo' no-filter boastfulness of his approach ("I collect everything!" he told Vogue. "My life is a storage!") translates into collections which resemble the cover of Sgt Pepper's Lonely Hearts Club Band complete with heavy mustaches. His sheer quantity of references contribute to baroque runway spectacles that run to 120 exits. Who has time for for paring back when you want all the feels?
But familiarity breeds contempt. The shock of the new has become the aftershock tremors of the old, as, not only have we seen many of the clothes before on the runways of Moschino, Sonia Rykiel, and Dolce Gabbana, among others, as well as the flea markets of Clignancourt and Portobello, but if it turns out that the luxury house is shamelessly exploiting small independent designers who struggle for anything like the prominence Michele has, the tide of public opinion will turn further.
Carpe Diem
Gucci's Fall 2017 show invite was printed with the question "What are we going to do with all this future?" It's almost as if even Michele knows that what he's doing is more smoke and mirrors than the mysterious sorcery the critics have been leading us to believe, and that it will have a shelf life. His legacy might just be that he assembled a series of pretty images which interrupted our scrolling for a time and made us press Like, but which fell prey to the mysterious algorithms of the fashion industry, eventually disappearing from our feed.
But until then, pile it all on like it's going out of fashion.
By contributing guest editor Jackie Mallon, who is on the teaching faculty of several NYC fashion programmes and is the author of Silk for the Feed Dogs, a novel set in the international fashion industry.
Images: Gucci Facebook, DapperDanOfHarlem.com; runway images: CatwalkPictures.com; Gay Pride photo: by Jackie Mallon.