Greta Constantine brought Canadian fest to New York City this Fashion Week. The 2016 CAFA Womenswear Designer of the Year winners Kirk Pickersgill and Stephen Wong, considered the "Jersey Boys of Toronto," brought a sequin heavy, bedazzled collection to Pier 59 that took cues from the opulent trends that's going on right now, as well as some hints of inspiration from hip-hop.
The brand, whose clients include Empire's Taraji P. Henson, R&B star Mary J. Blige and supermodel Karlie Kloss, had that right level of ostentatious that let us know how they became a celebrity favorite. It was the kind of thing perfect for the the VMA's red carpet or People's Choice Awards.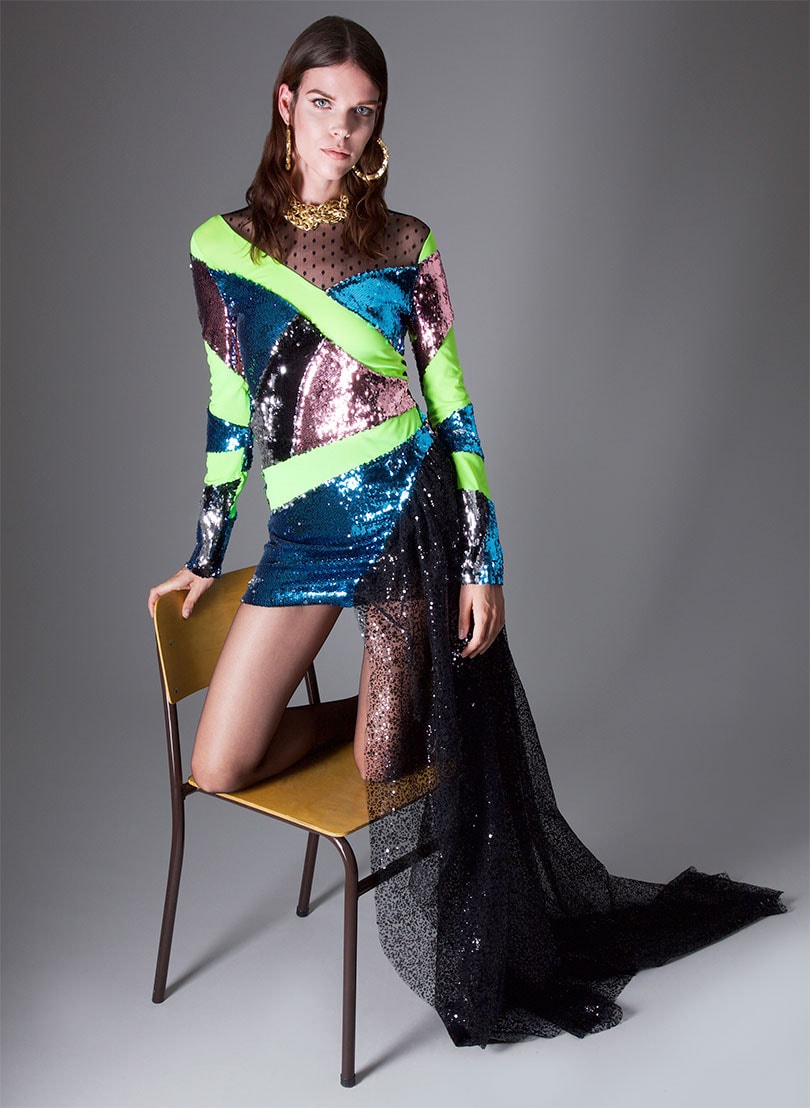 Stand out looks included an orange silk tulle faustino dress with chain strap detail, a green strapless silk tulle landon bodysuit, and blue sequin trixie bolero with black silk wool trim details. Although it's a spring/summer collection, they managed to find ways to work high-end materials like fine wools in their pieces.
Silk and sequins were their main priorities in designing this collection, and as evidenced earlier by Pamella Roland's collection, sequins could be big next season.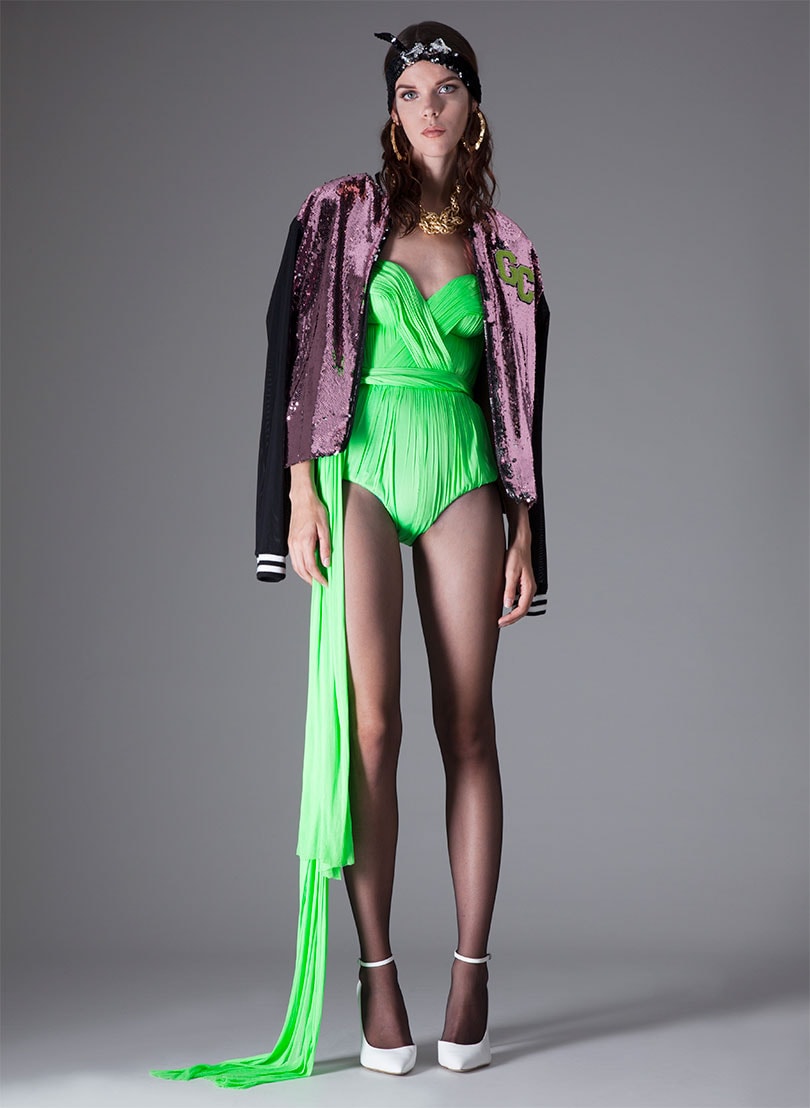 The collection was a great example of how to do sexy, but make it fashionable instead of too over the top. The female form and femininity are always signature motifs for the designers. The pieces, which where equal parts matron and vixen, let us know there's a way to be both classy and sexy. It's not the great challenge some think it is.
Photos:courtesy of Greta Constatine