Giorgio Armani launched his new collection "Atmosphere" in Milan on Saturday, proclaiming his deep-rooted classicism against extravagant theatrical trends.
"My fashion is not that of a theatre which lasts as long as a catwalk show, which serves only to create chatter and would be disconnected from what the client finds in my boutiques," the 83-year-old designer told AFP at the Fall/Winter show. "I won't talk to you about severed heads... I have never played that game, and today's show confirms the idea I have always defended -- I am not here to confuse you." He was referring to a debate that followed Gucci's show on Wednesday which saw some models carry their own heads, among other things such as baby dragons, as the latest accessory.
Gucci kicked off Milan Fashion Week in typical eccentric style transforming the runway into a creepy operating room. The season is proving something of a crossroads between the so-called "Armania" codes of linear elegance, pure elongated forms and other cultural influences. For Armani, ethnic motifs are found in embroidery on short or long jackets, in pompom jewellery, on the edges of shoulder bags. "The intrusion and the inclusion of ethnic references in fashion is what sets off emotion," he explained.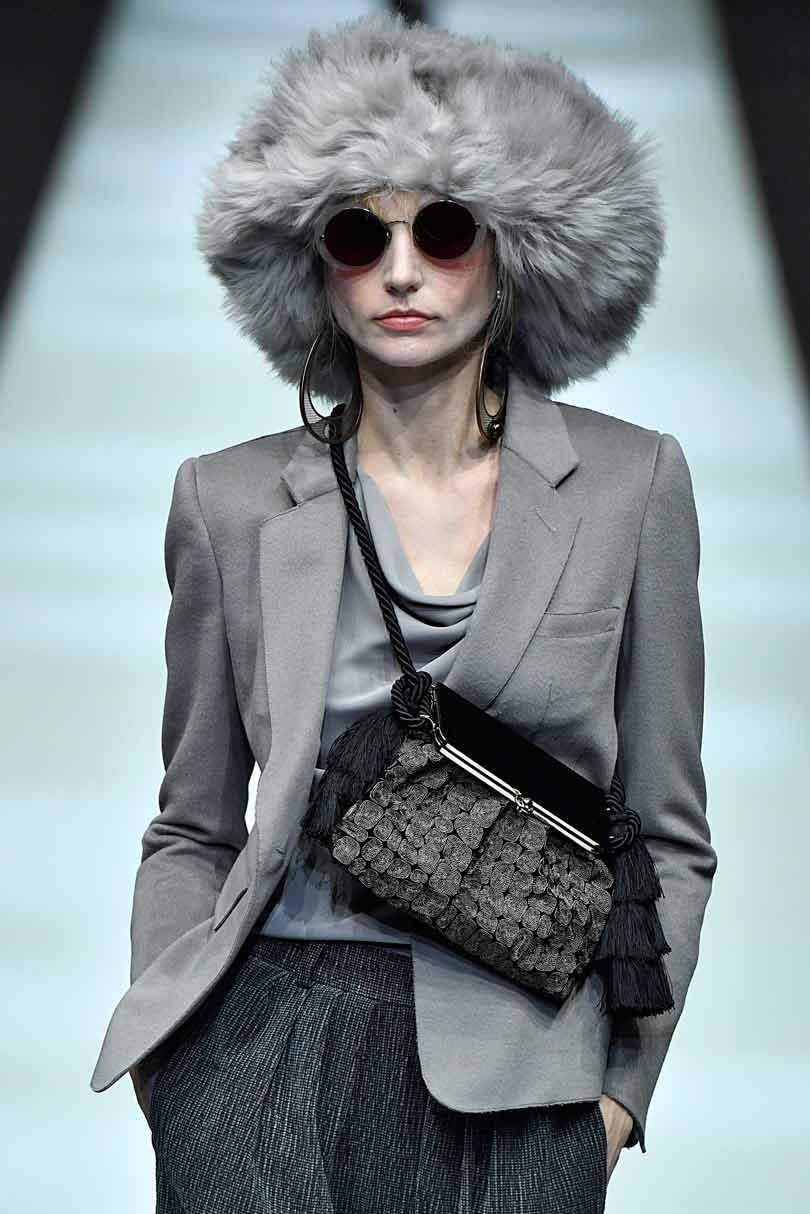 "Saint-Laurent did it with Morocco in the 70s and people remember that." Silhouettes are fluid, trousers billowing, shoes flat. The neutral palette that characterises Armani style has been lifted with bright colours such as fuchsia, red as well as metallic or glass highlights. After the show, some guests were invited to watch a short film called "The Jacket" made by the Armani Laboratorio, a cinema workshop where last November eight youngsters worked with renowned mentors from the film world. Giorgio Armani declared himself "happy with the result" of the film. "When a project is born but I do not have control of it, I have to leave it to the talent of others and that leads to apprehension. "So I am reassured and very satisfied." (AFP)

Photos : Armani AW18/ Catwalkpictures