Danielle Wightman-Stone

|
London - United Colors of Benetton is celebrating the UN International Day for the Elimination of Violence with a special limited edition orange dress that will raise money for UN Women.
The sweater dress is on sale for 109.90 pounds on the retailer's website, and all the proceeds will be entirely donated to UN Women, to support the United Nation's push for equality by empowering women worldwide.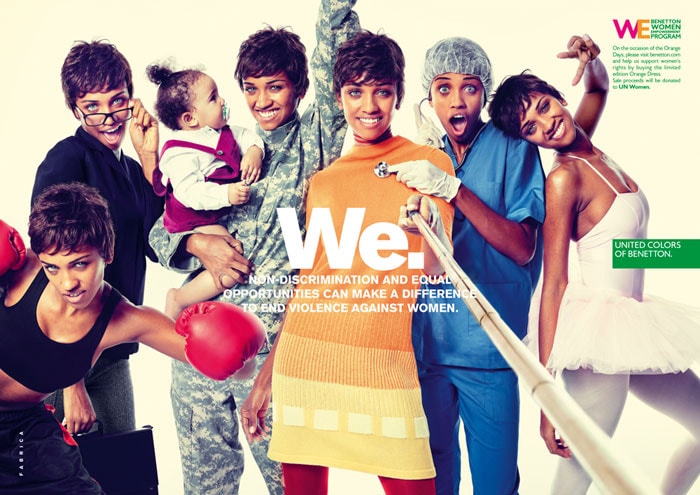 The orange dress features in a new Benetton campaign, 'One woman for all. All Women for one,' and features images of three young women. Each execution shows multiple shots of one of the women dressed in a variety of outfits representing different careers, including a soldier, doctor, artist, student, athlete and mother. In the centre of each image is a shot of each woman wearing an orange dress to showcase equal opportunities for all women and men in the world.
The copy on the ad states: "We. Non-discrimination and equal opportunities can make a difference to end violence against women."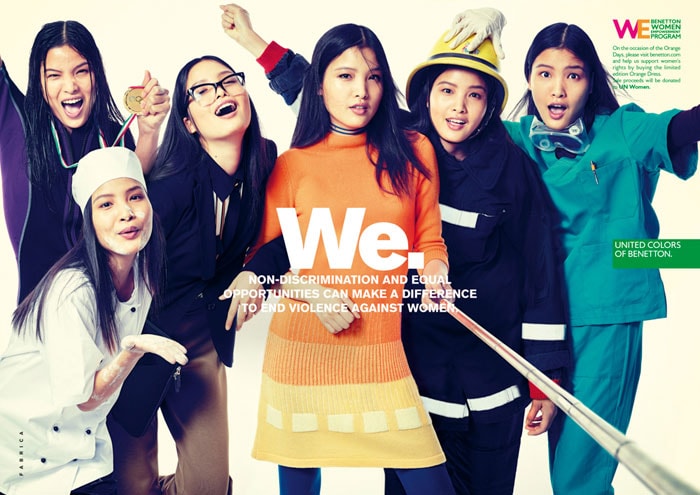 The campaign ties in with the UN Women's 'Orange the World' initiative, a call both for unity in the fight for gender equality and a reference to Orange the World, a 16-day campaign by the United Nations, which started November 25 that acts as a call to action against gender-based violence.
Images & Video: Benetton