Danielle Wightman-Stone

|
Barcelona-based Berta Cabestany is making waves across fashion with her colourful, beautifully crafted wearable couture designs, which champions "unique and handcrafted pieces" over the current climate of instant gratification and 'fast fashion'.
Cabestany, who launched her eponymous label in 2016, has been impressing fashion insiders with her collections that bridge ready-to-wear and haute couture in a style that the designer calls "wearable couture" and FashionUnited sat down with the designer on her visit to London to discuss her inspirations, her fashion approach, as well as plans for the future from personalising embroidery to kidswear.
"I just love the idea of bringing two concepts together to make wearable couture," explains Cabestany. "It is the reason why it is the brand's slogan - I want to showcase couture techniques away from the red carpet by applying it to streetwear, such as embroidering sweatshirts, which are coming in my next collection."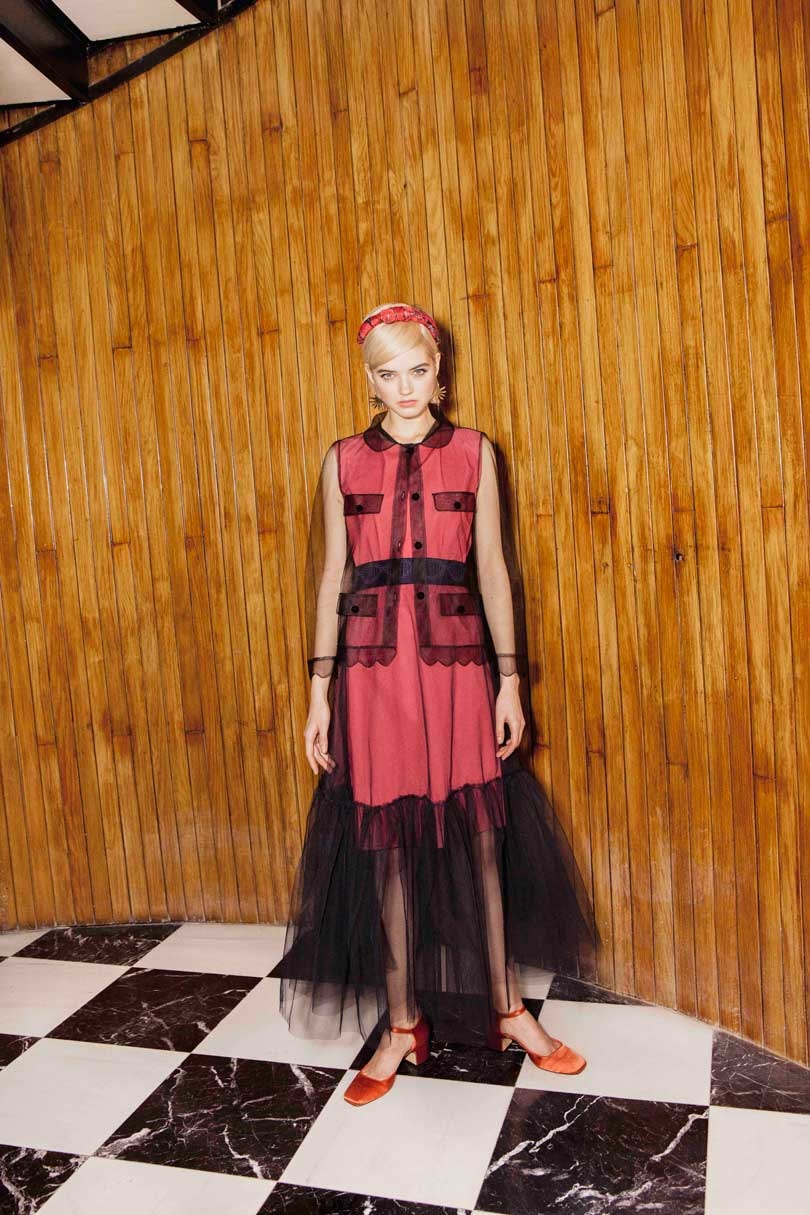 It is her attention to detail and her handcrafting techniques mixed with heritage and modern flavours, such as using neoprene, organza, paper touch cotton and plastic alongside intricate embroidery and hand-drawn print details that is disrupting the current status quo of the fashion industry, Cabestany is about creating collections for "modern women," which are about quality rather than quantity, as well as making the designs accessible and wearable.
"I've always loved embroidery and I decided to learn how to make it, trying out new techniques and different kinds of appliqués then started to make up my own to make them more special," said Cabestany. "While the process is time-consuming I like staying long hours working on the pieces. The design process is fun for me, as you can have like 20 variations of a theme that you can play around with, such as flowers."
It is her use of embellishments and hand embroidery on everyday items such as sweatshirts and smock dresses that really makes Cabestany's designs unique, by combining her heritage and craftsmen techniques with a playful and colourful aesthetic that is modern and refreshing, while giving the new generation of luxury consumers a new look at couture techniques in a "joyful way".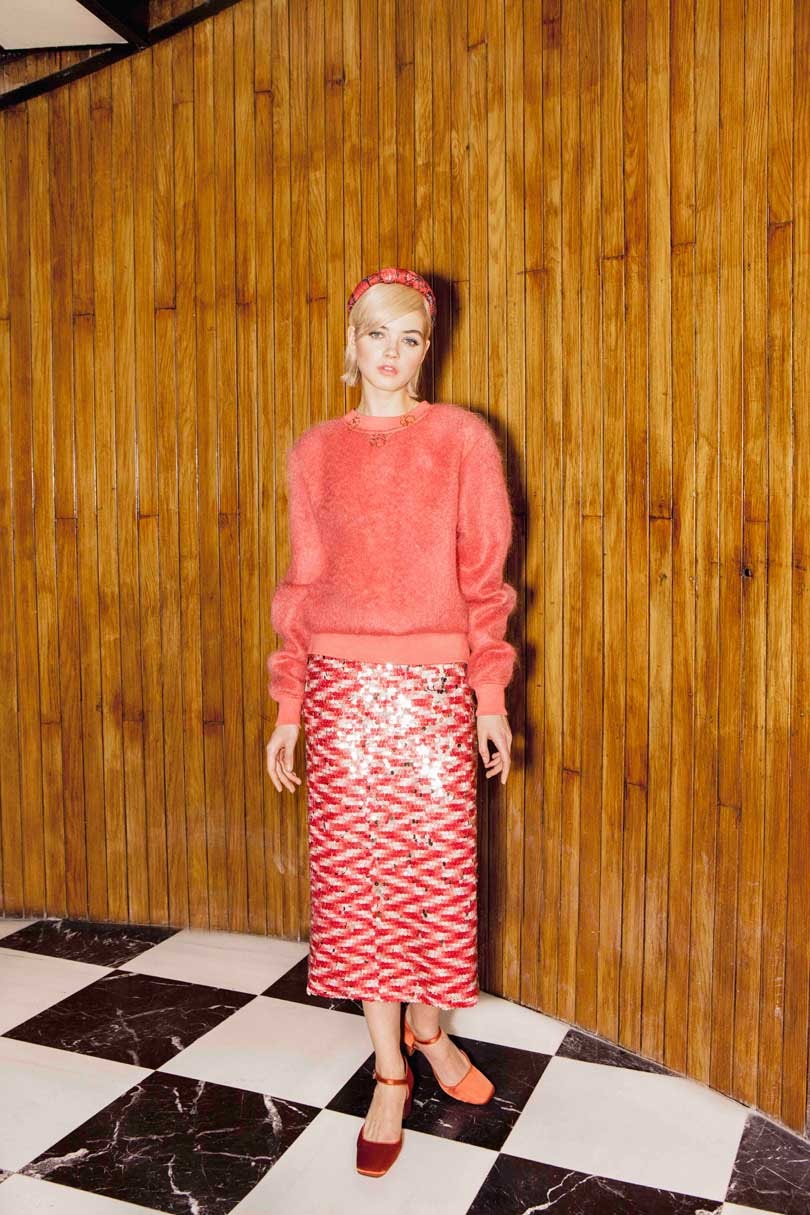 Emerging designer Berta Cabestany talks bridging the gap between ready-to-wear and haute couture
Cabestany, who has studied at Central Saint Martins, Parsons and iconic couture house Lesage, where she was inspired by innovative and heritage textiles techniques, fell in love with art and design aged 16, and spent her formative years exploring photography, painting, jewellery, and most importantly drawing and fashion, including a technique she calls 'blind drawing', which she has been experimenting with for the last decade and has come to influence the motifs within her collections.
"I learned blind drawing at school, it was meant to develop the other side of your brain, but I did it for fun, but I didn't realise how good it was, someone else told me my sketches were good and that I should apply them to my designs," Cabestany explains. "I think it makes my designs more unique, as they aren't perfect, and I even used the technique in the creation of the logo in the little bird."
A lot of time goes into each of Cabestany's pieces, as each motif is first hand-drawn, the embellishments and embroidery are mainly done by hand in her Barcelona studio, for instance, one section of embroidery on one her favourite smock dresses took up to five hours, while her sweatshirts feature around 8 to 10 hours of embroidery work.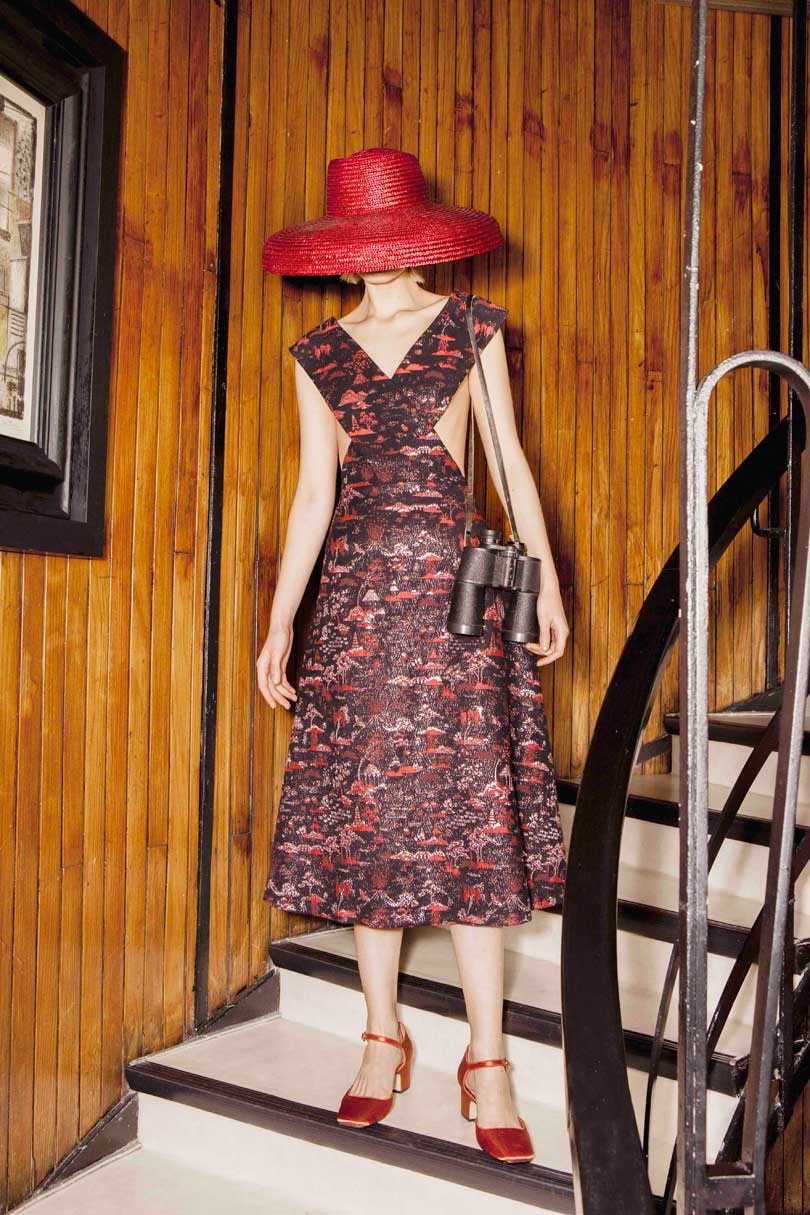 Cabestany, states: "You have to be quite patient, but when I was working at Mango, the speed in which they work, super fast, it made me consider the fashion turnaround, and this made me realise I like being in control of things, I like to take care of each piece."
As well as working within Mango's design team, Cabestany has also worked alongside contemporary designers such as Oswald Helgason in London and Catalan couturier Teresa Helbig, who is known for her heritage techniques.
Heritage is at the heart of everything Cabestany does, with the emerging designer expressing how important it is for her collection to "translate" where she comes from, as well as showcasing those heritage techniques to a contemporary fashion consumer, who want "easy to wear pieces that are beautifully detailed", she adds.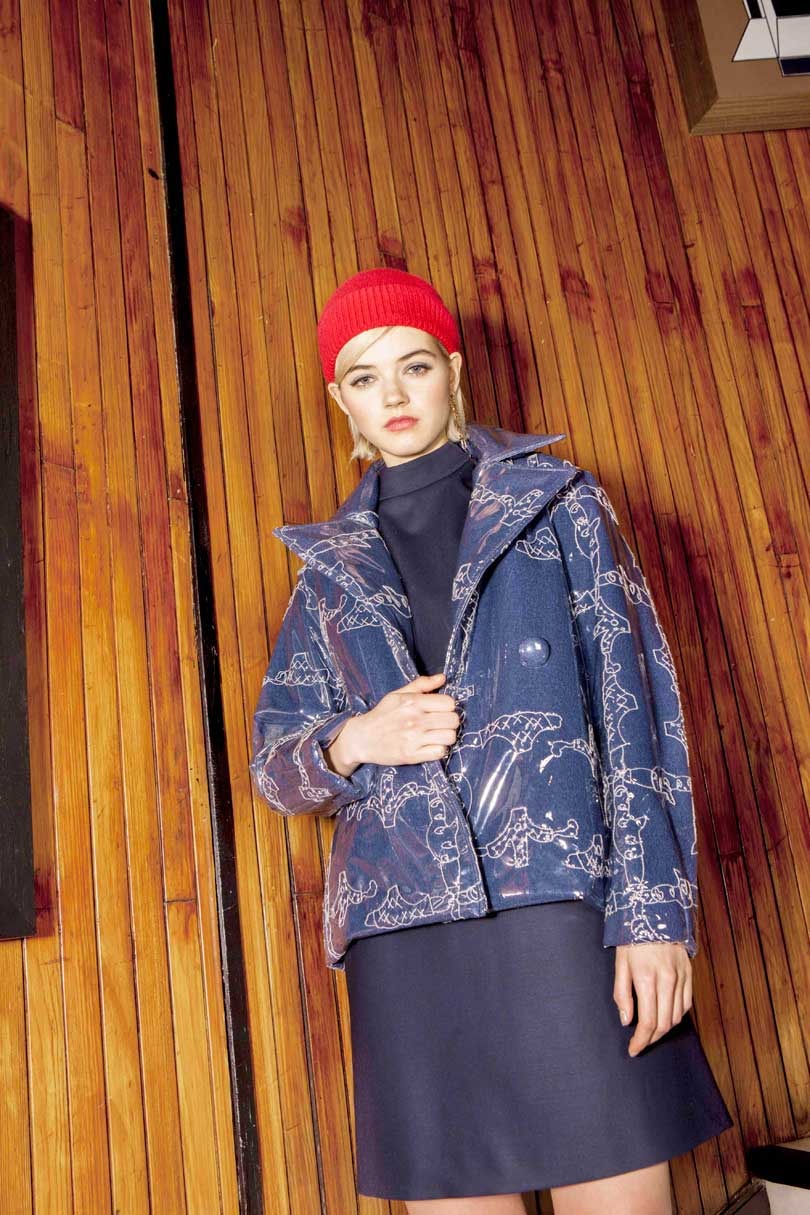 "I love to just play around," expresses Cabestany. "Like combining machine techniques with hand appliqués and variously fabrications such as plastic, or by showcasing the heritage with the embroidery and then a more modern flavour with the fabrics such as neoprene and organza."
So, who is Cabestany targeting with her new "wearable couture"? Well her "muse," is how the young Spanish designer describes her consumer, is: "Someone who obviously likes art, as my pieces are clearly related to art, as well as someone who likes to wear something unique and unusual."
Cabestany goes on to explain: "My customers are not afraid to discover something authentic, different and beautiful. That's the challenge to find stockists to allow people to see the collection and to get to know me as a designer."
As well as doing ready-to-wear, Cabestany also added accessories to her spring/summer 2018 collection, with clutches and hats, as well as jewellery, as part of her plans to create a full lifestyle offering.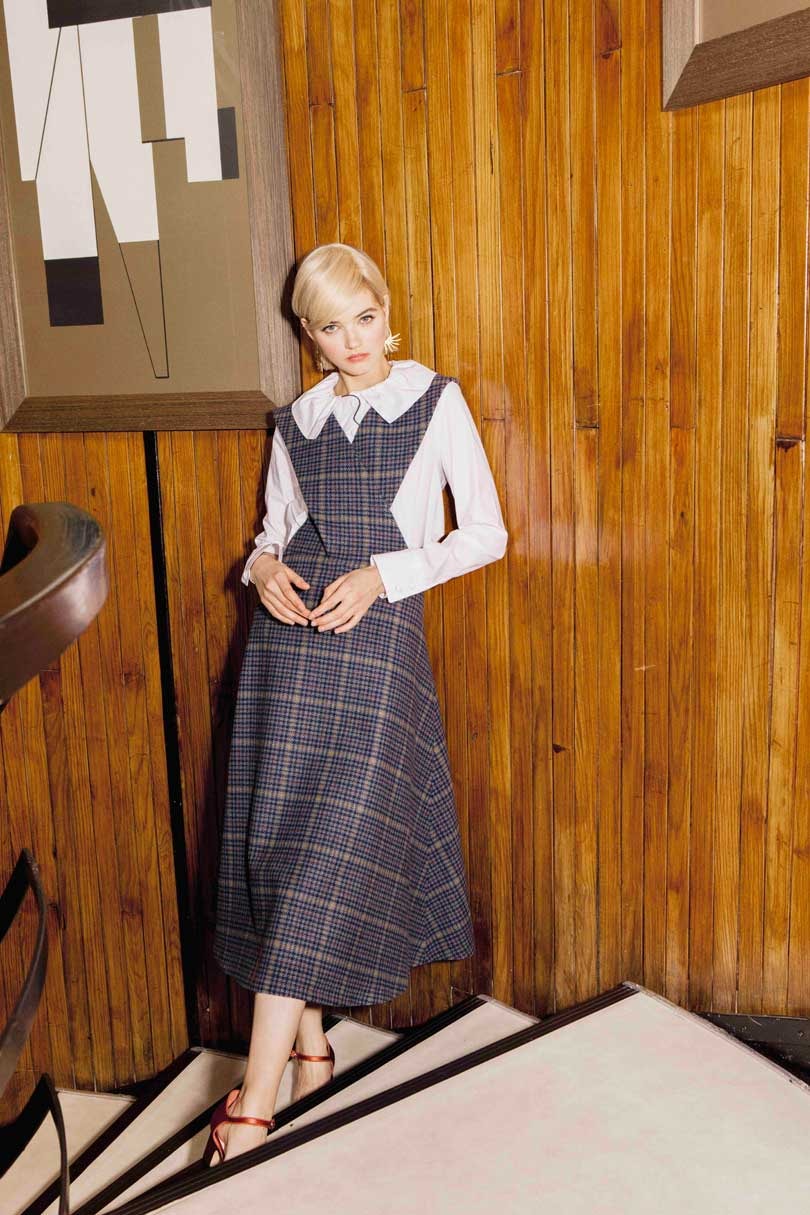 Cabestany said: "I added little clutches to complete the collection, in the future I would love to add more and design as much as I can, as I think accessories are complementary to the collections.
"I'm open to expanding the categories, we had a hat in the previous collection lookbook and now we are selling hats off the back of that, and we are working on jewellery. Little-by-little I want to add extra bits and categories."
Another plan is to offer personalisation and bespoke pieces, Cabestany explains: "I would love to work directly with a customer, make the client part of the piece and the process, to have some fun with the design. Such as allowing them to personalise their own embroidery."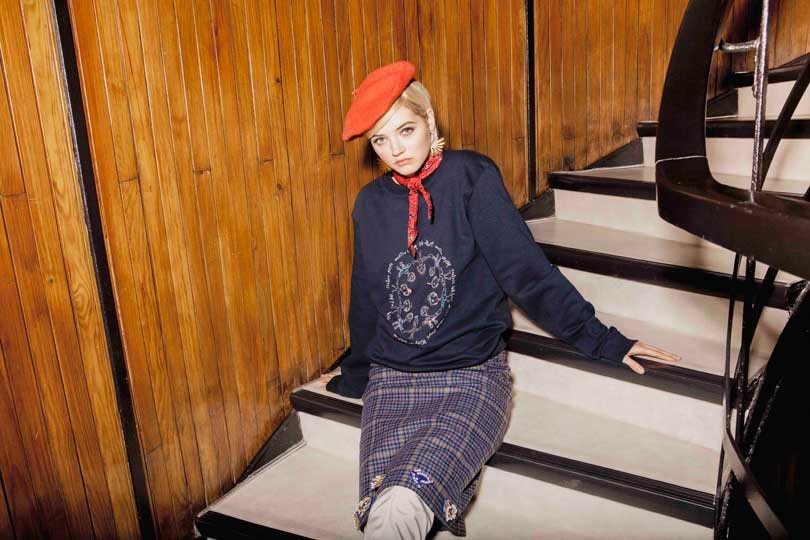 Her enthusiasm for fashion and design is infectious and you can see this coming through in her playful designs, and it is why she comments that she has "so many things" she wants to do, including the possibility of adding a childrenswear line to her womenswear offering.
"I have this idea in my head of the mother wearing the same piece as the kid, I think it would be super cute," Cabestany excitedly explains. "I have this childish touch on shapes, like the smock, which could easily be a kids dress, so I think it would be very flattering and easy to adapt for kids."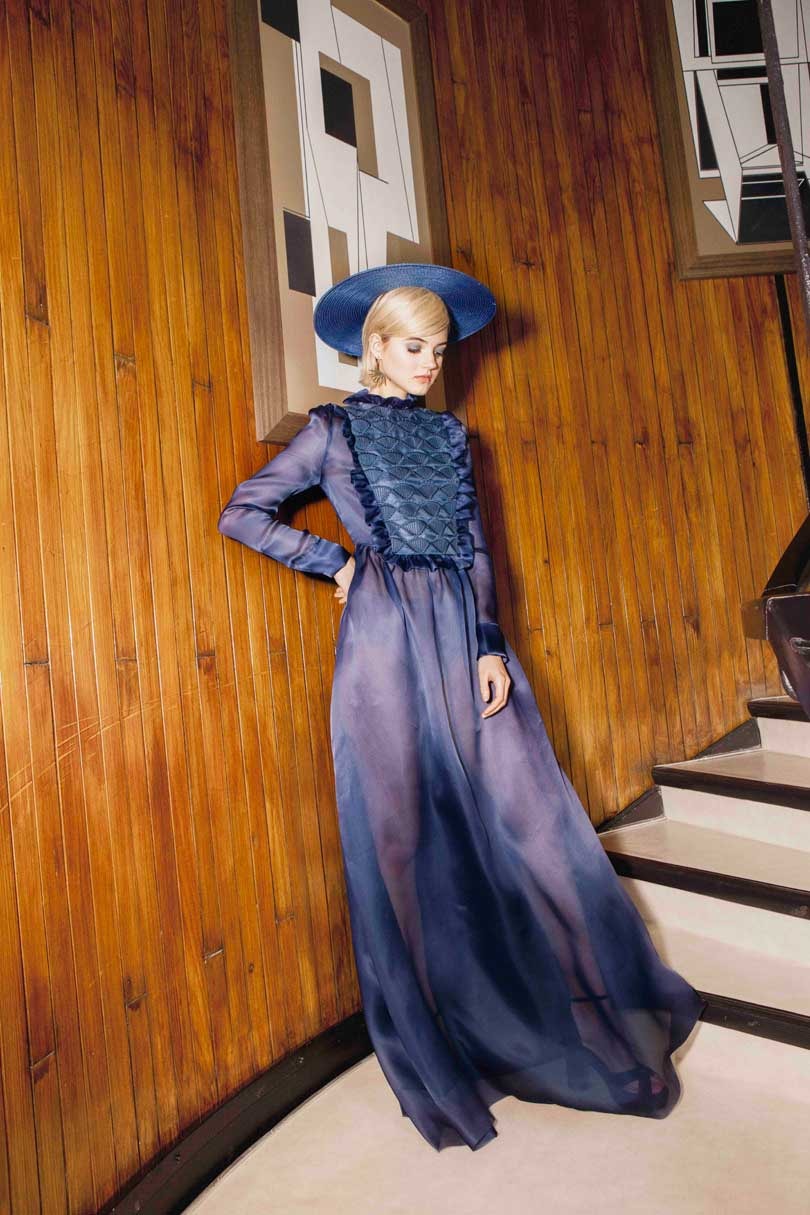 Cabestany goes on to add: "I have to relax with the areas I want to go into, I'm already doing jewellery and hats, and then I want to do personalisation, and I'm adding knitwear for winter - maybe a couple of years down the line I'll do kidswear!"
Images: courtesy of Berta Cabestany - autumn/winter 2018