The second annual Blue Jacket Fashion Show took place at New York Fashion Week: Men's on Wednesday, and the stars were out and rocking the runway to raise awareness for prostate cancer. The show was done in partnership with Johnson & Johnson to benefit the Prostate Cancer Foundation. The show was hosted by comedian Judy Gold and participating talent included TV personality Dr. Oz, science educator and TV personality Bill Nye, CNN Anchor Don Lemon, actor Mario Cantone, NY Jets' Buster Skrine, former model and TV personality Nigel Barker, model Alex Lundqvist, celebrity personality Dr. Mike Varshavski, actor Dominic Fumusa, actor Eric West, actor Billy Porter, Chef Wylie Dufresne and Barney's Creative Director Simon Doonan.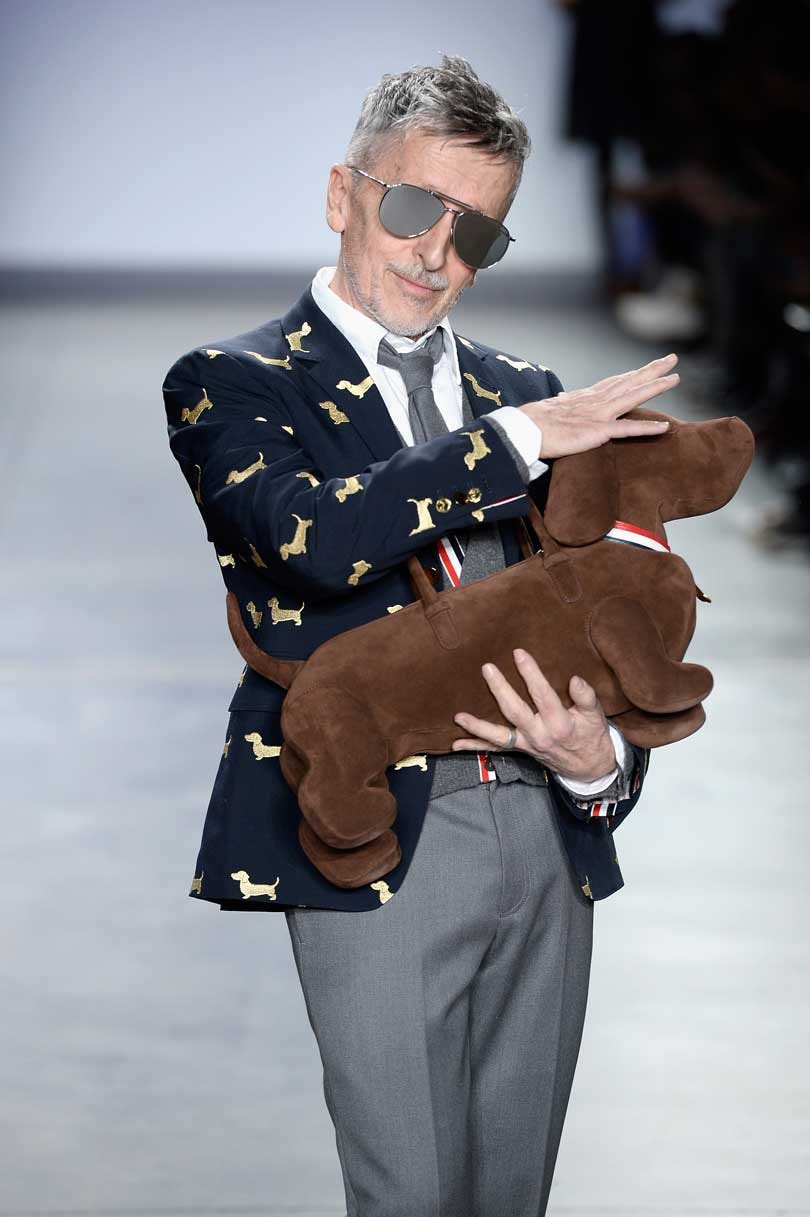 Participating designers included Michael Kors, Joseph Abboud, John Varvatos, Theory, Todd Snyder, Ryan Seacrest, Thom Browne, Geoffrey Beene, Duckie Brown, Greg Norman, Nick Graham, Gustavo Moscoso, Haspel, Stephen Ferber, Bruno Magli and Son Jung Wan.
Designers were called upon to reinvent the traditional blue blazer, and each infused their own personal style and built upon their muses. Doonan's Thom Browne blazer included the brand's signature Hector print hector dog print, Nye's Nick Graham blazer featured one of his quintessential tailored blazers in an electric blue. Instagram influencer Dr. Mike Varshavski strut the runway in a blue Distinction Evening Collection dinner jacket paired with dark navy pants.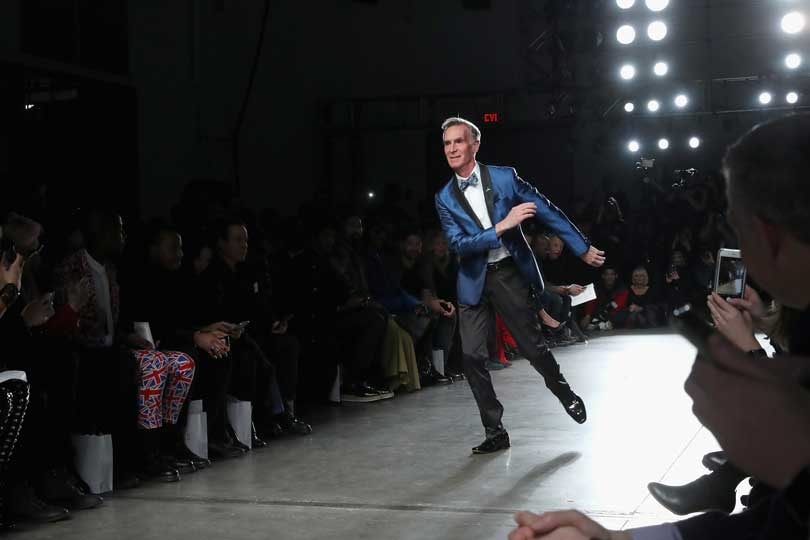 While individuality was a key component to this runway show, everything managed to come together seamlessly for a great cause. A gentleman can't go wrong in blue apparently.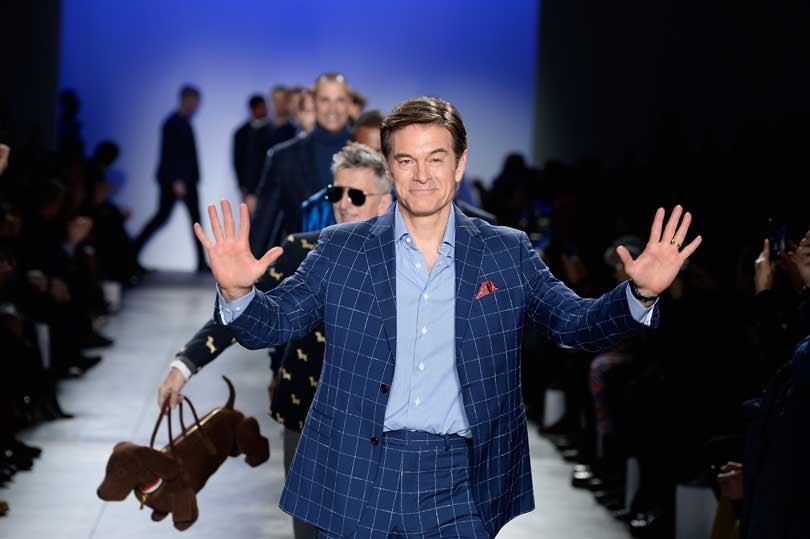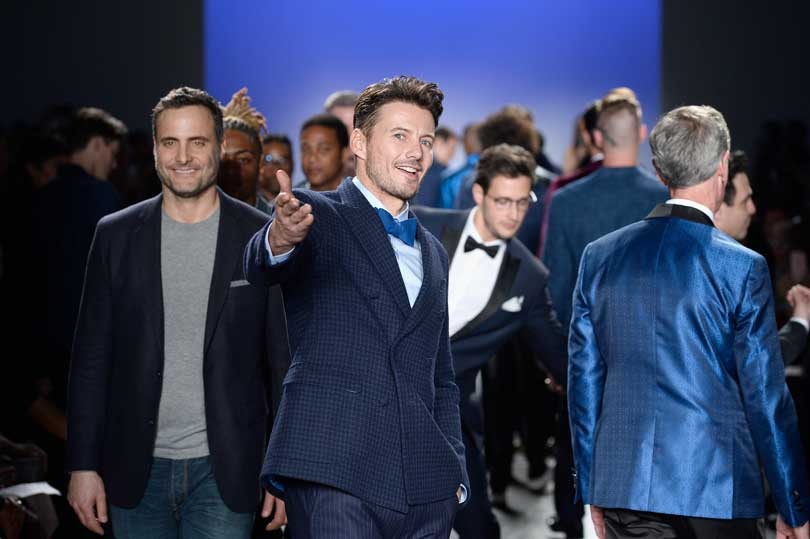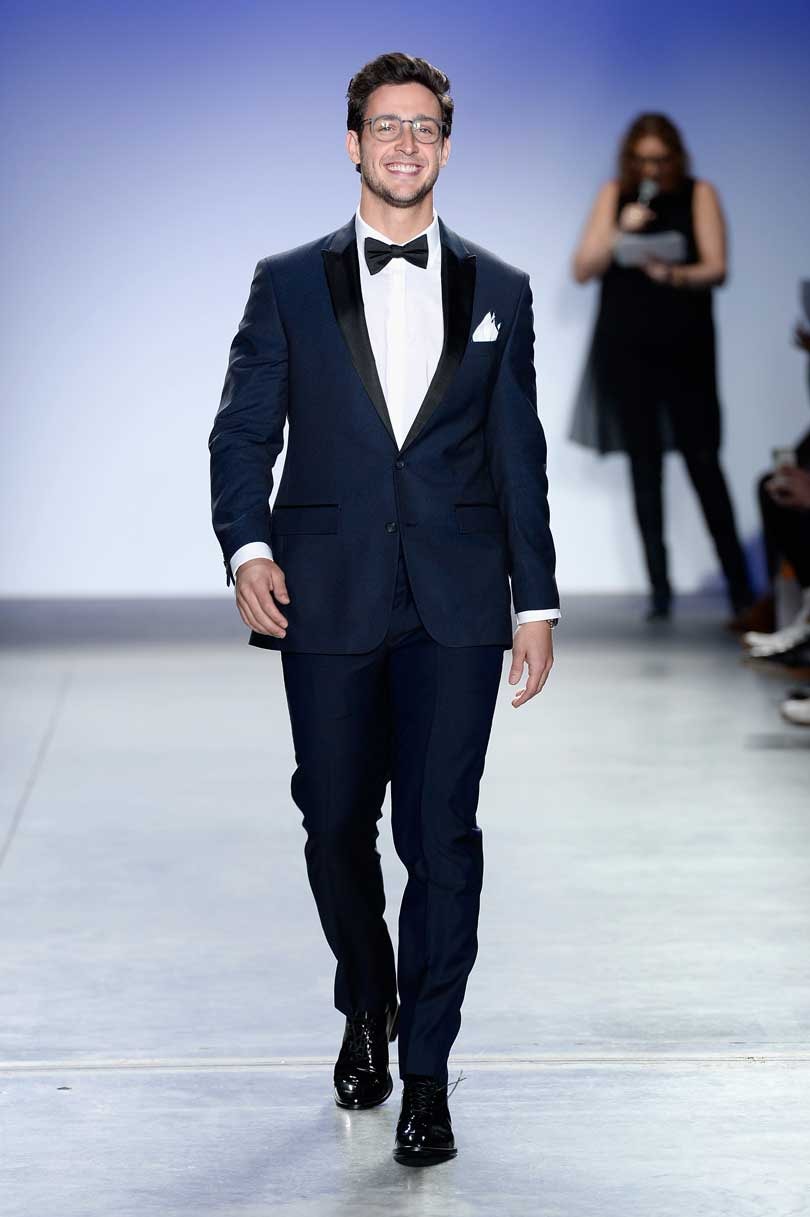 photos: Craig Garritt for Getty Images