London - Premium department store Barneys has teamed up with luxury upcycling label BYT to launch an exclusive range of upcycled jackets.
The BYT x Barneys New York jackets have been upcycled out of luxury industry waste product, as tackling the fashion industry's growing textile waste, which stands at an estimated 92 billion tons, is part of the brand's core DNA. "The BYT x Barneys collection talks of the change already happening in fashion; where a new type of design sensitivity is coupled with loud resourcefulness and the results are a product that fashion lovers can be proud to wear," said Christina Dean, BYT Co-Founder and Redress Founder to FashionUnited.
The exclusive BYT x Barneys collection was designed by emerging design duo and former EcoChic Design Award winner Kévin Germanier and Victor Chu. It builds on inaugural BYT jacket collection, which launched at Hong Kong's leading department store Lane Crawford earlier this year. The collection includes biker jackets crafted from luxury tweed with stand-out cutout details in the back, sleeveless trenchcoats made from houndstooth as well a capsule range of patchwork jackets made from recovered brocades.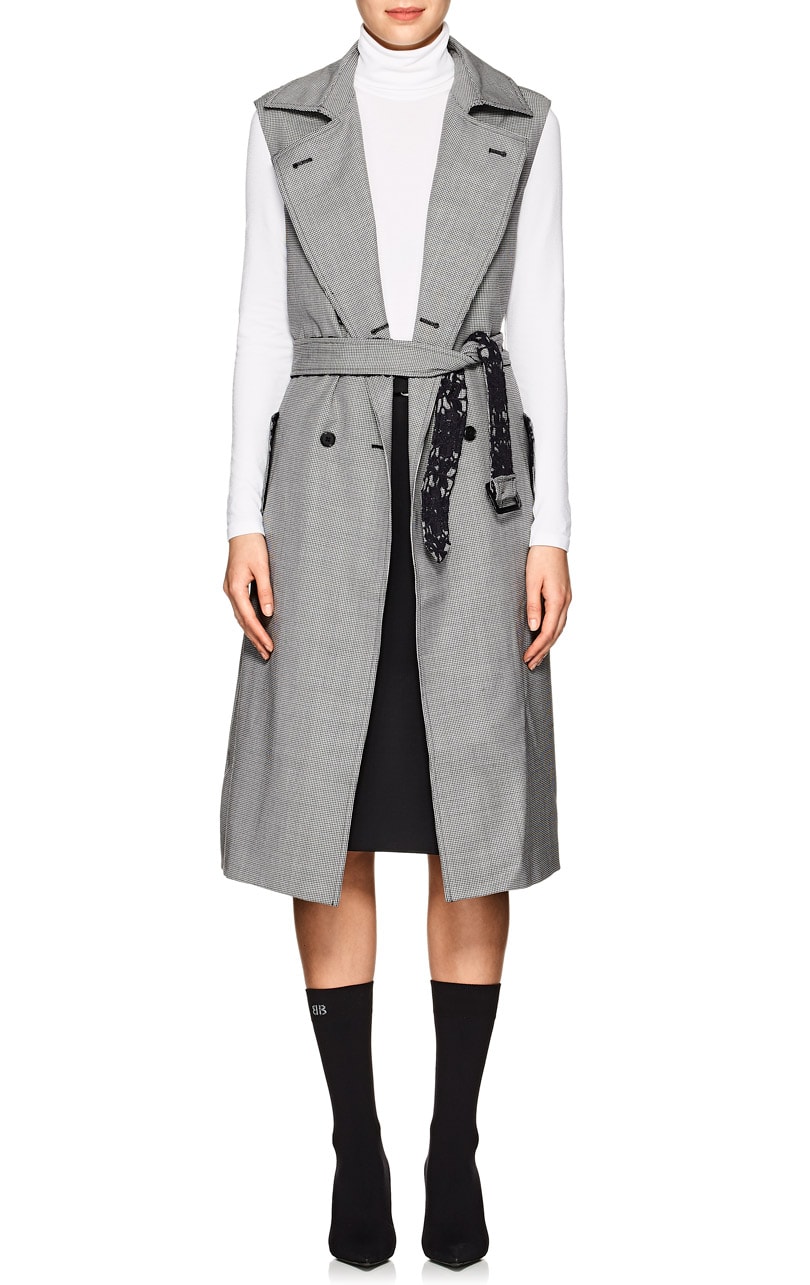 "Through Barneys' partnership with BYT, we hope to demonstrate that fashion can transform lives and the environment in a positive way as well as be a force for good," said Leah Kim, Executive Vice President, General Merchandising Manager, Women's, Barneys on the collection launch. The department store shares the label's belief that the fashion industry can be more sustainable by focusing on reducing its waste.
In order to ensure the collection was made as sustainable as possible, BYT worked together with environmental experts, Reset Carbon, to develop a carbon footprint life cycle analysis, from raw materials to factory, to track its estimated carbon savings. Results found that a typical BYT upcycled jacket has a 60 percent reduced carbon footprint compared to a similar jacket made using virgin materials, which is equal to diverting 14,882 plastic bottles from landfill.
Prices for the BYT x Barneys collection are set to range from 300 US dollars to 595 US dollars and the collection is set to launch online on November 2 and in stores at Barneys on Madison Avenue in New York on November 3. BYT is set to launch a luxury upcycled knitwear collection for men and women, which will be available for pre-order in December, designed by Kate Morris, the winner of the EcoChic Design Award 2017 cycle.
"We've witnessed seismic change over the last decade in the push for sustainable fashion, from industry to consumers," added Dean. "Our Asia roots provide a pivotal position to drive change; we are both located within the world's fashion production powerhouses, where waste is generated, and we can cater to fashion consumption hot-spots, which increasingly host the rapidly evolving Asian ethical fashion consumer."
Photos: Courtesy of BYT