London - It may be hard to believe, but this year marks a decade since COS, the big sister brand of H&M, opened its first store on London's Regent Street.
Back in 2007 COS first launched as a modern brand which aimed to offer consumer high quality garments that consisted of both wardrobe staples and classic timeless piece. Since then COS has expanded its global presence and is now presence in 33 markets, counting just under 200 stores across Europe, Asia, North America, the Middle East and Australia. COS launches its first online stores in 2011 and is now available online in 19 countries.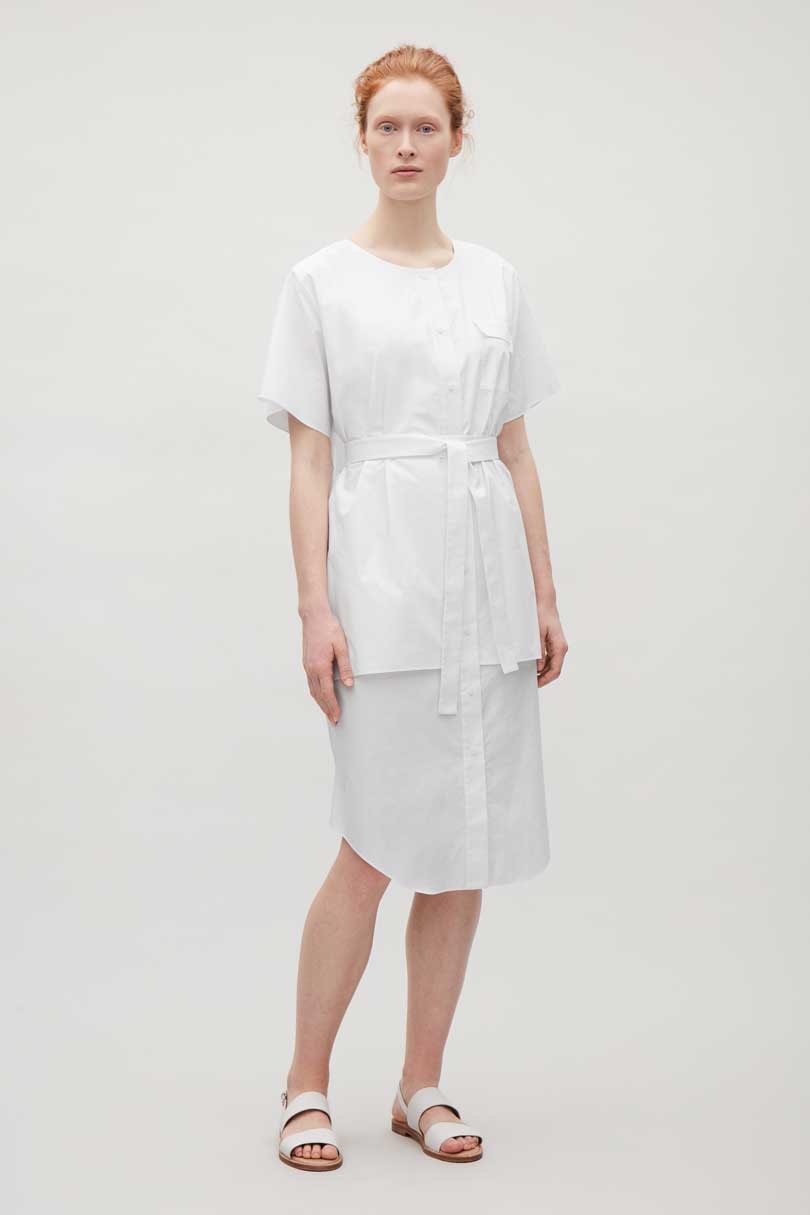 "We are proud of how the brand has grown over the last ten years," commented COS Managing Director Marie Honda. "We are pleased and humbled that our customers have continued to appreciate our approach and engage with our collections, stores and collaborative projects with the art and design world."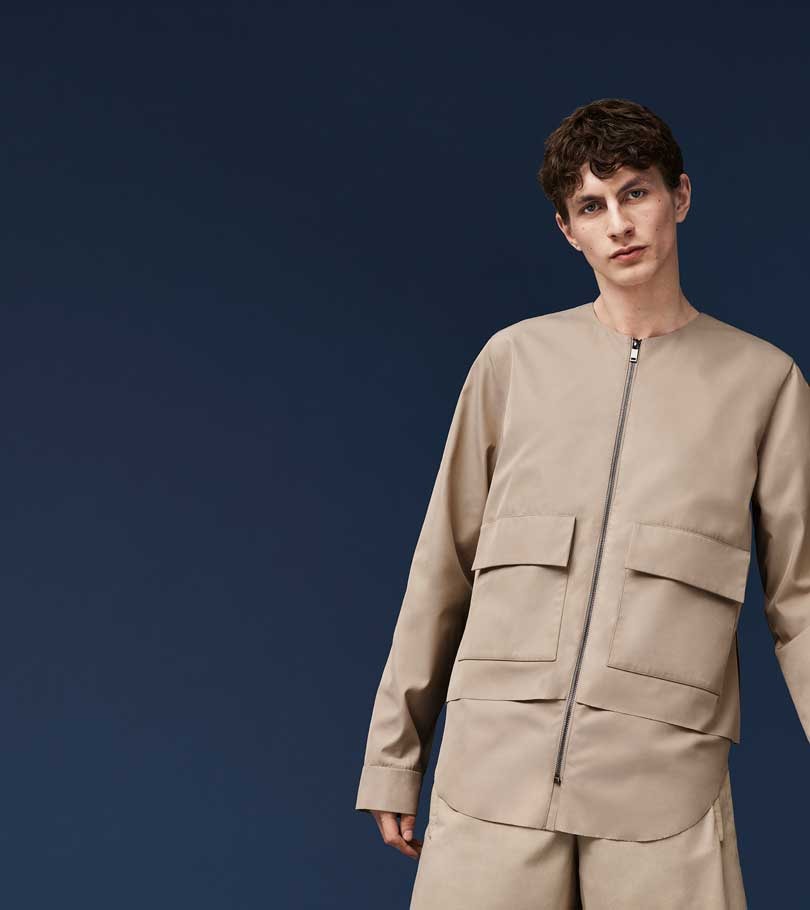 In honour of COS 10 year anniversary and its first store opening in London, COS has developed a limited-edition,10 piece capsule collection consisting of key pieces for women, men and children. What makes the collection unique is that each garment pattern was developed similar to a jigsaw puzzle, with the full width of the fabric used to dedicated the shapes, which decide the next thereby limiting any excess.
"The design team took the opportunity to play and experiment in the pattern-cutting process, re-imagining the methods behind the design," explained COS Creative Director Karin Gustafsson in a statement."The pattern-cutters and designers worked in parallel, referencing historical techniques that maximised the use of materials. As we look to the future we will continue to focus on the efficient use of fabrics and forward-thinking techniques."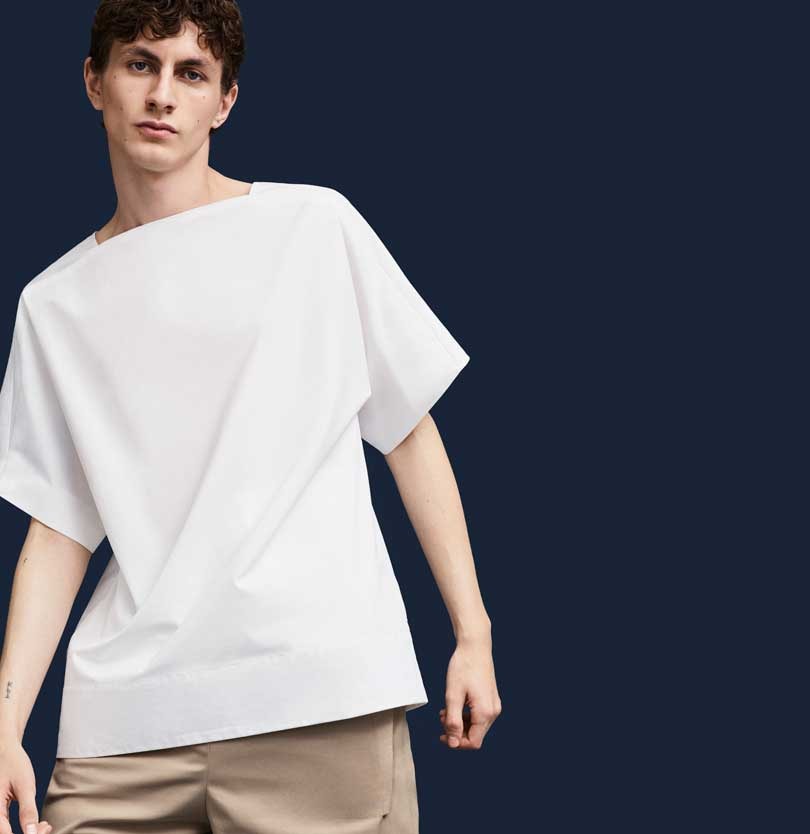 This resulted in a "clean and considered collection" which includes collapsing volumes and rectilinear silhouettes. A long-length shirt dress features soft double layered panels, whereas a men's technical jacket offers functional double pockets. The collection also features Japanese influences, seen in the square-cut proportions of a men's top and a women's coat featuring kimono-style sleeves. The collection consists of light fabrications of crisp cotton and technical polyester in a pared-back palette of sand and white.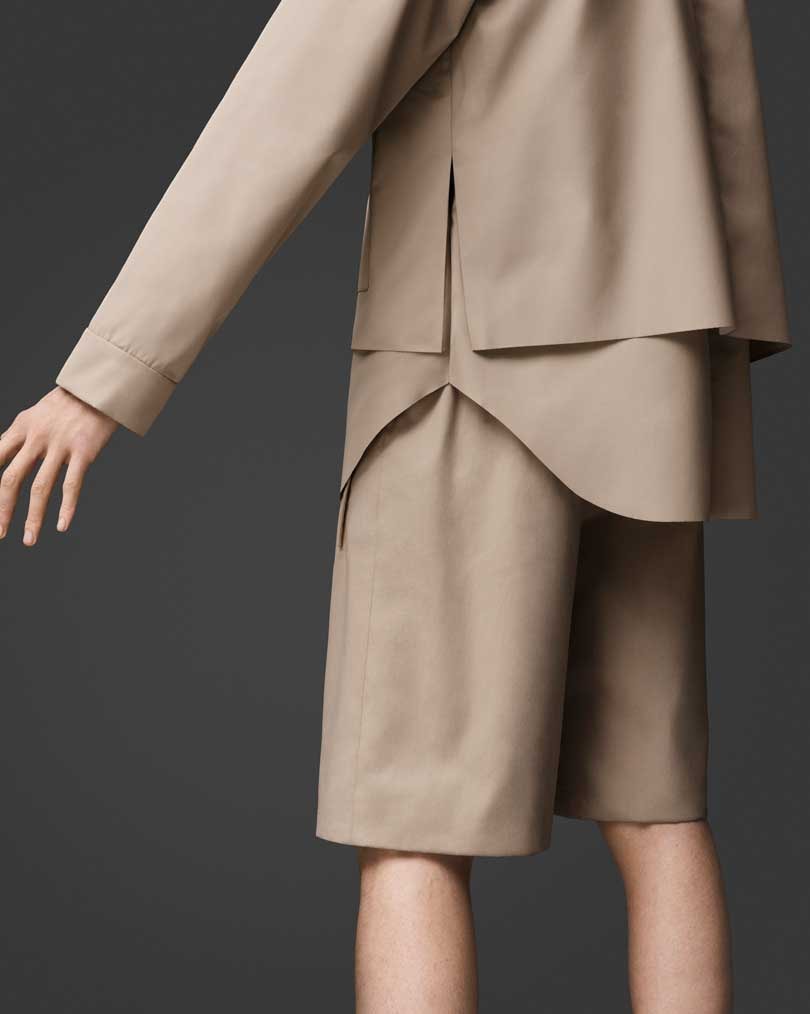 The 10 year capsule collection, which includes 2 childrenswear pieces, as well as 5 womenswear and 3 menswear items, is currently available in COS stores globally and online at cosstores.com.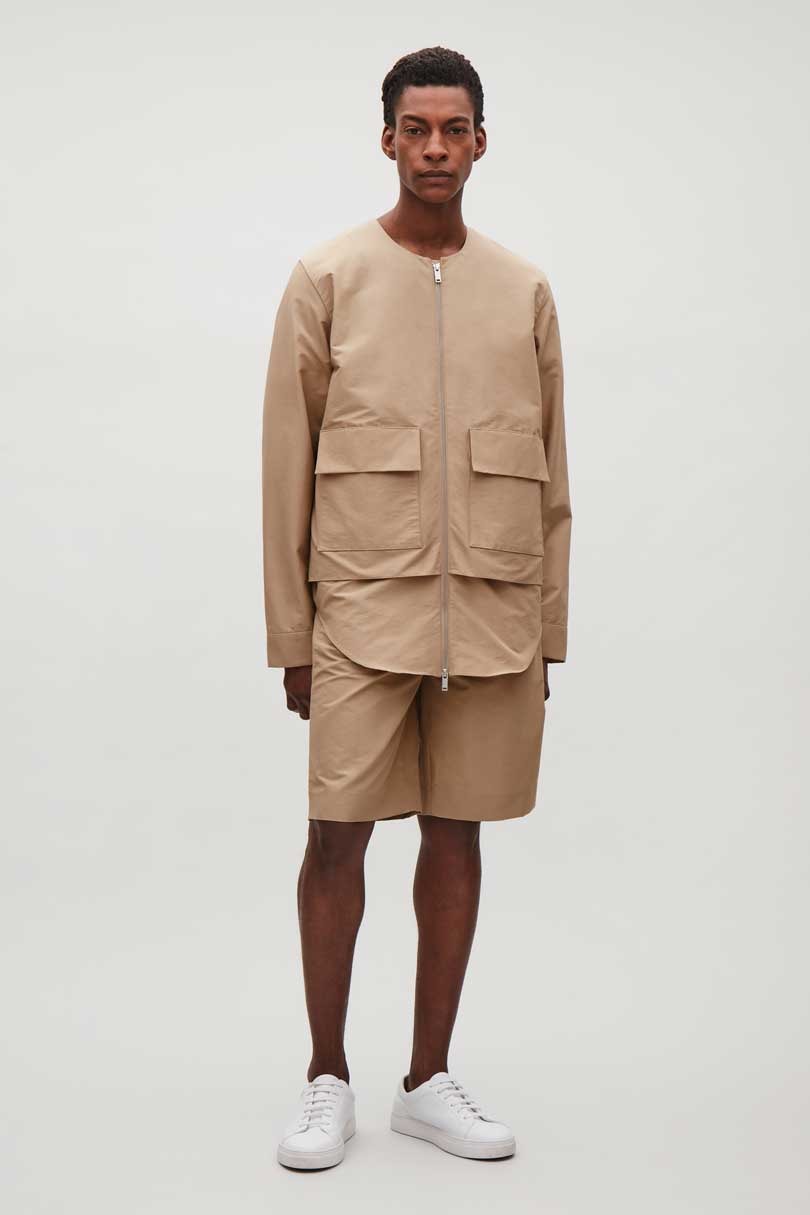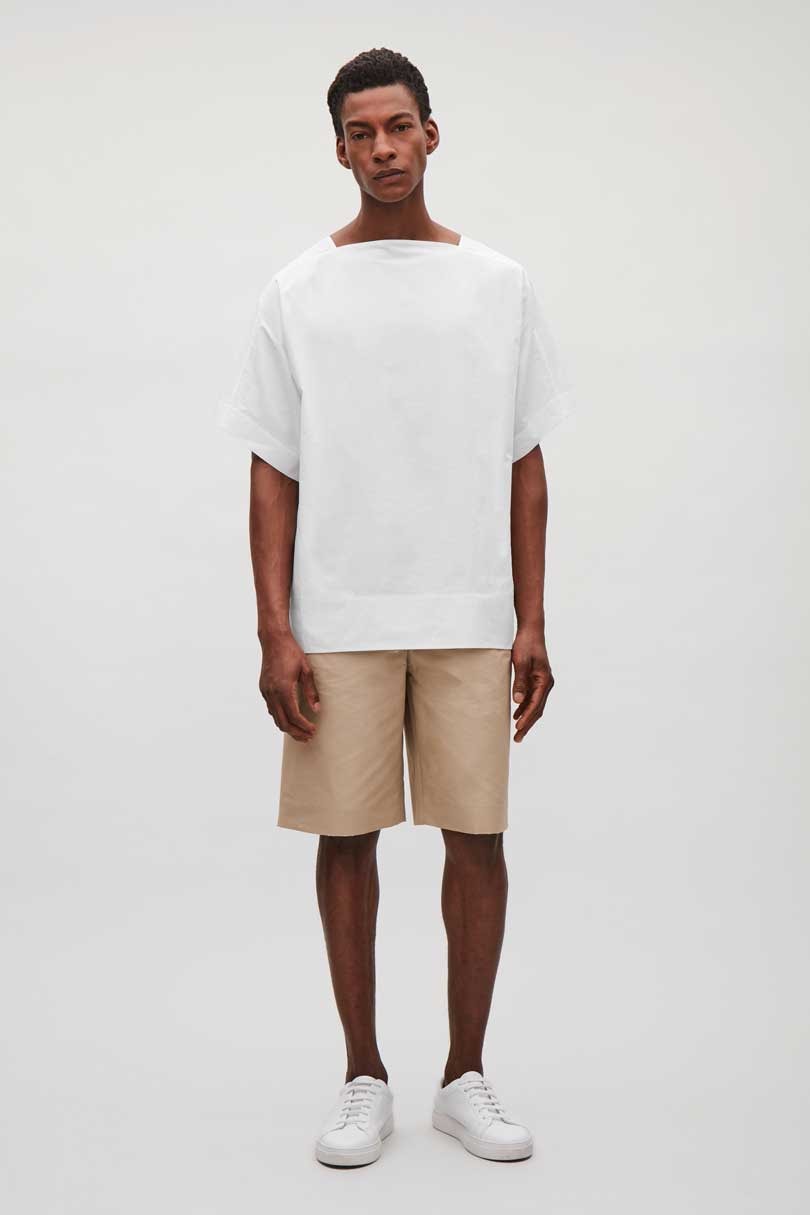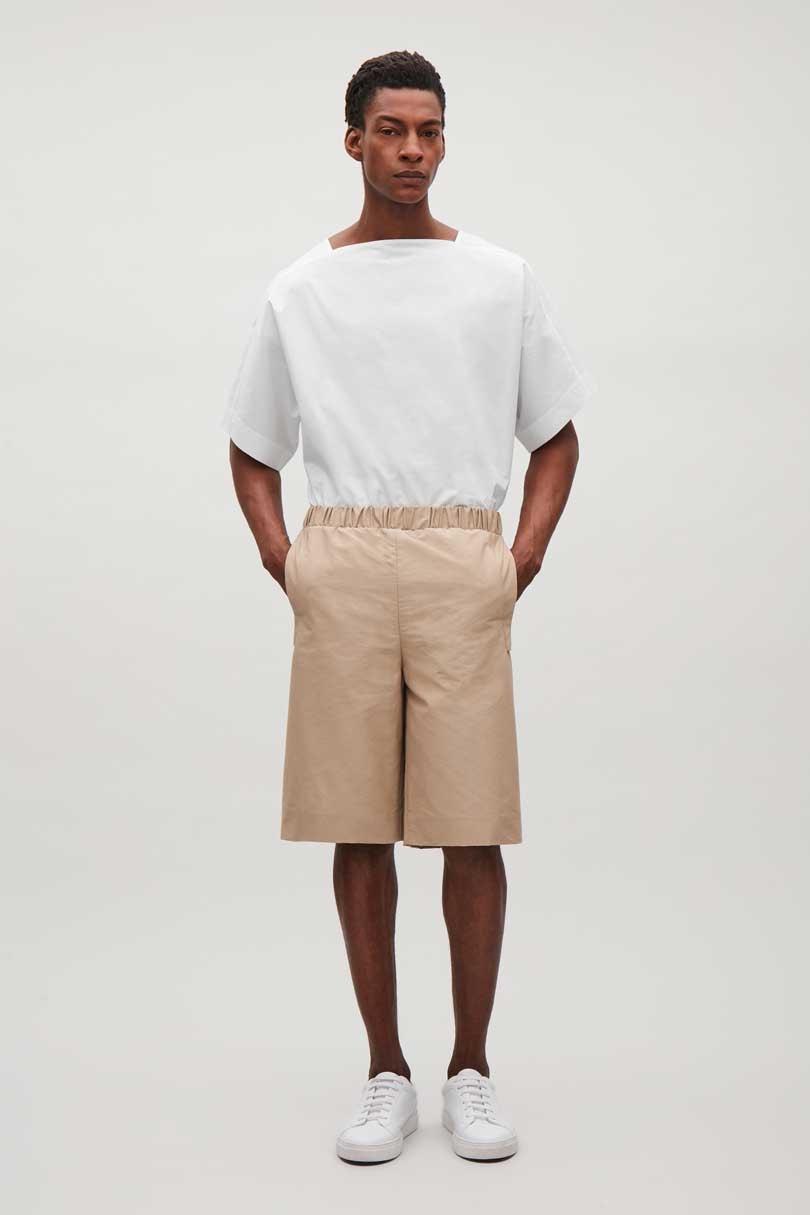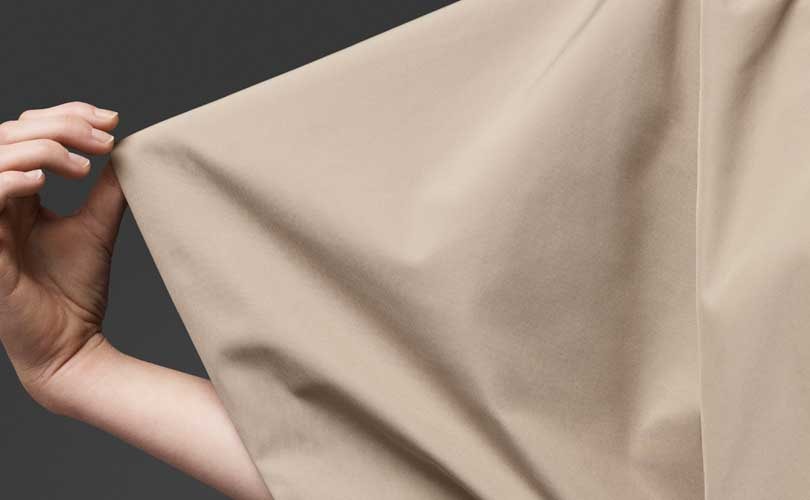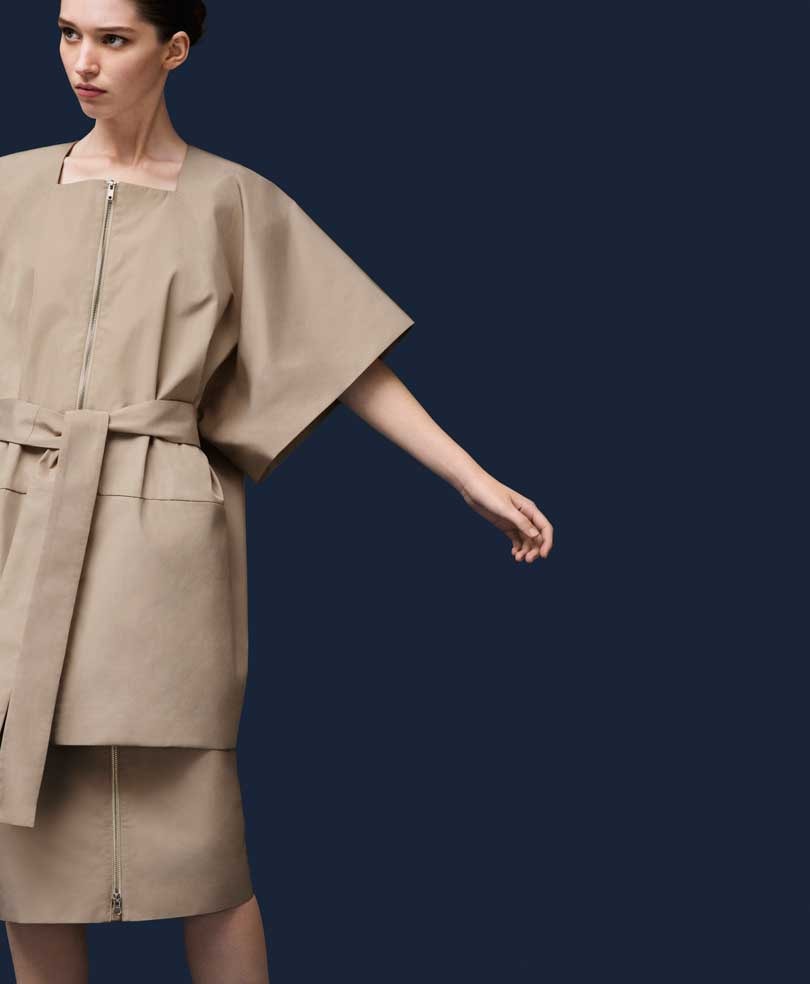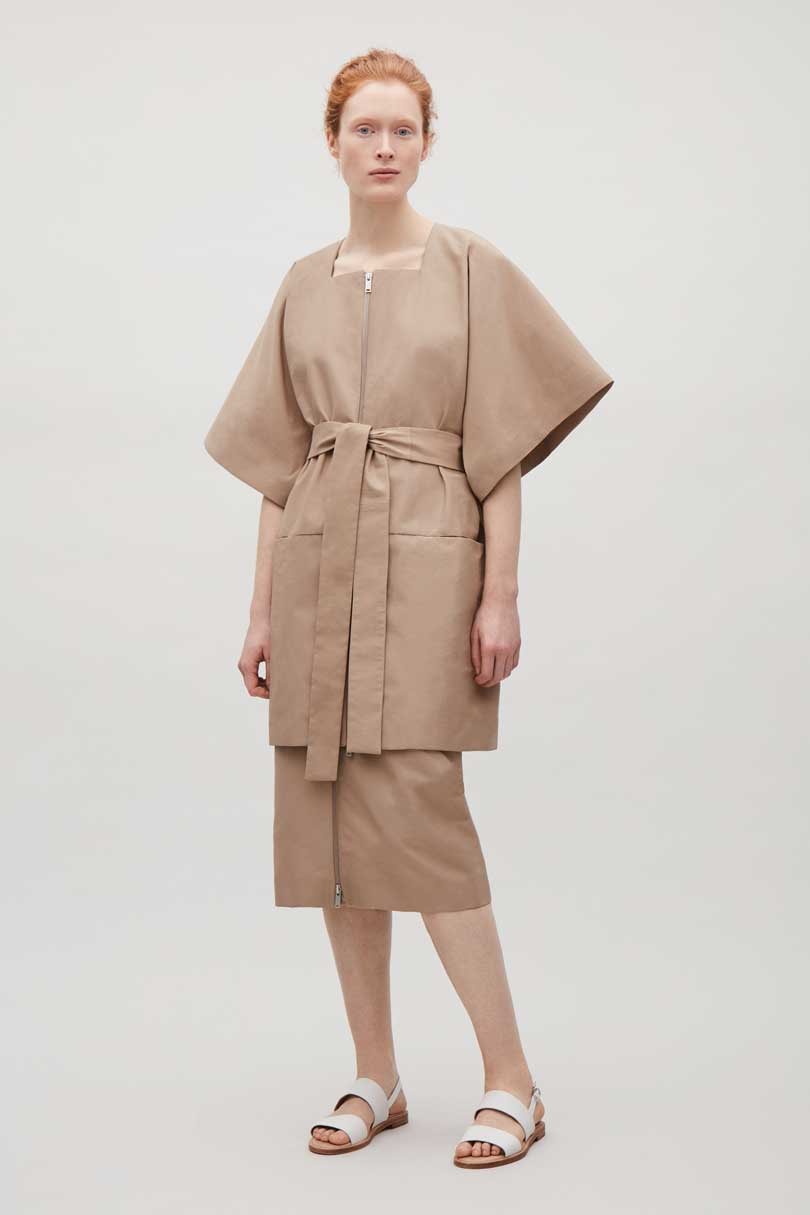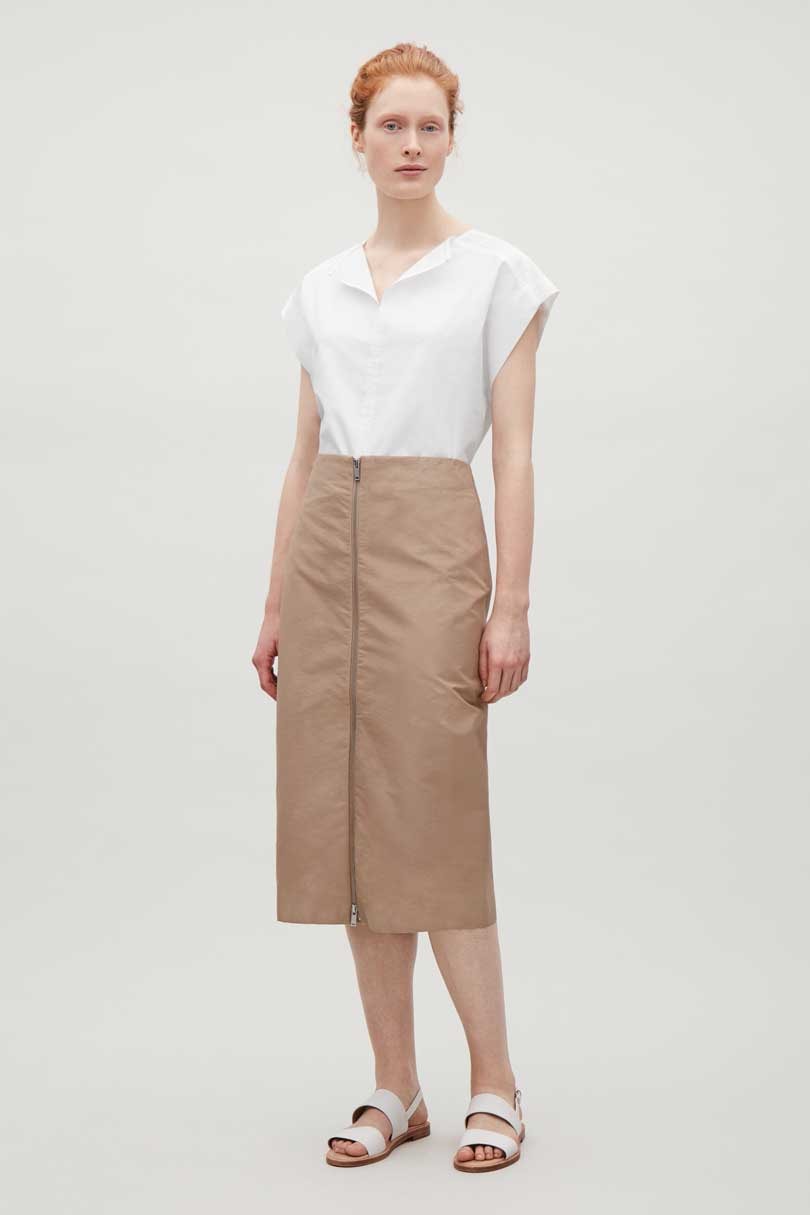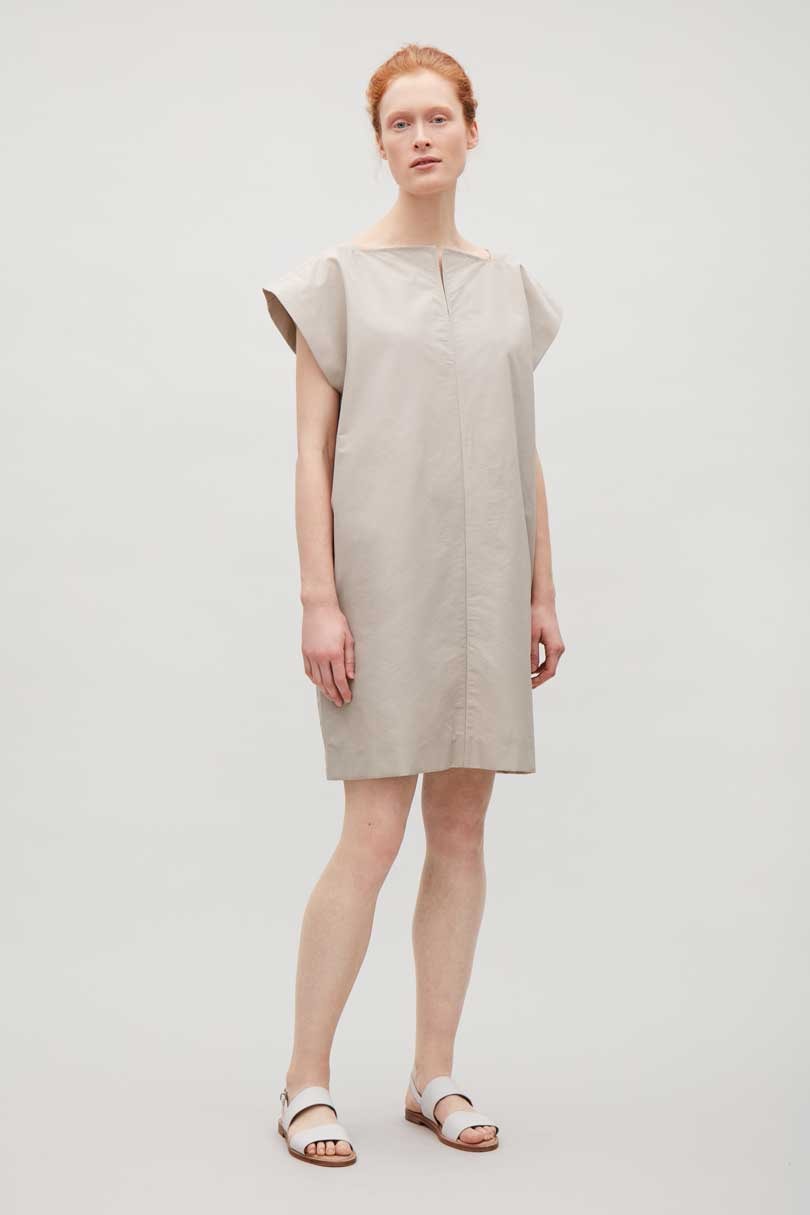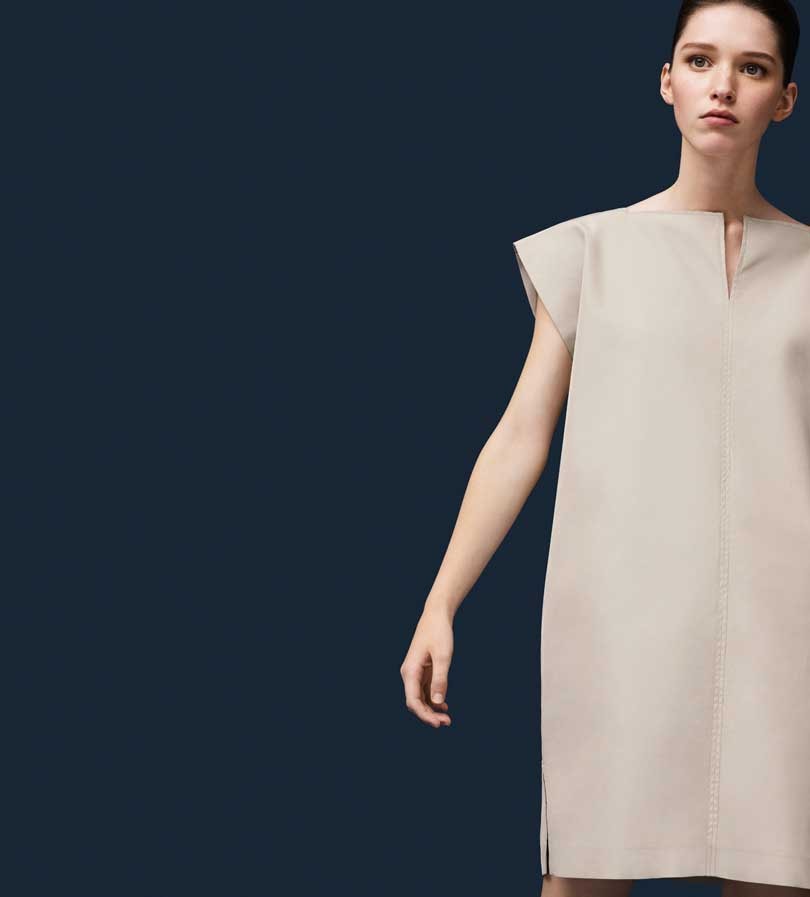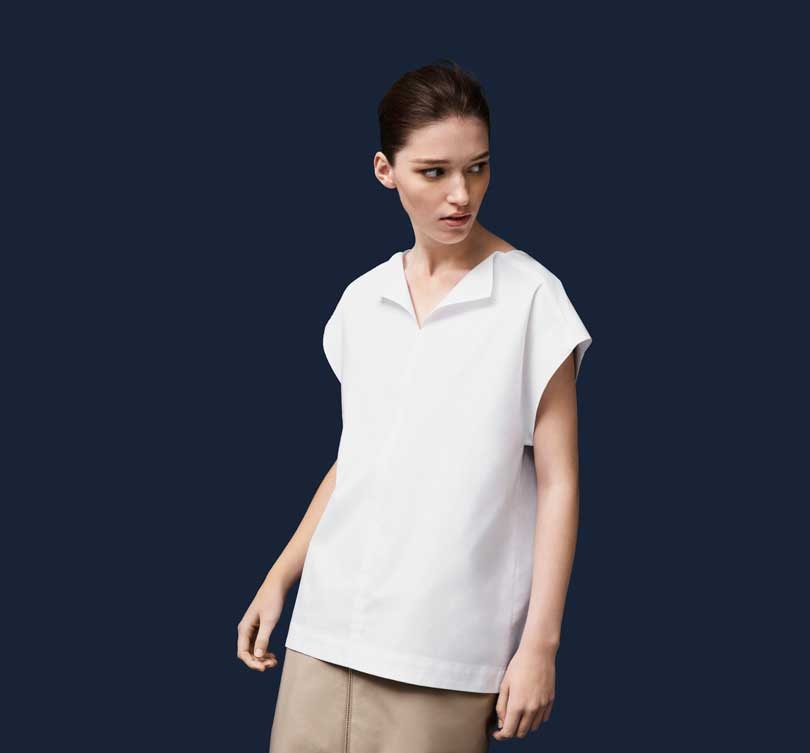 Photos: Courtesy of COS