Dee Ocleppo known popularly as Tommy Hilfiger's wife, also designs versatile, luxury handbags. Ocleppo held a pop-up shop this week showcasing her west coast-inspired bags at Saks in Beverly Hills.
The pop-up opened last weekend and closed on Sunday April 26th. The reason for this pop-up was due to Ocleppo's growing fanbase in Los Angeles. "We have an incredibly loyal customer base in L.A., and our spring collection, inspired by the yellow sunshine and colorful vistas of Mustique, is perfect for the L.A. weather," Ocleppo told LA Racked. Los Angeles, which is known to have influenced some of Tommy Hilfiger's designs previously, also evidently inspired Ocleppo with her handbag line.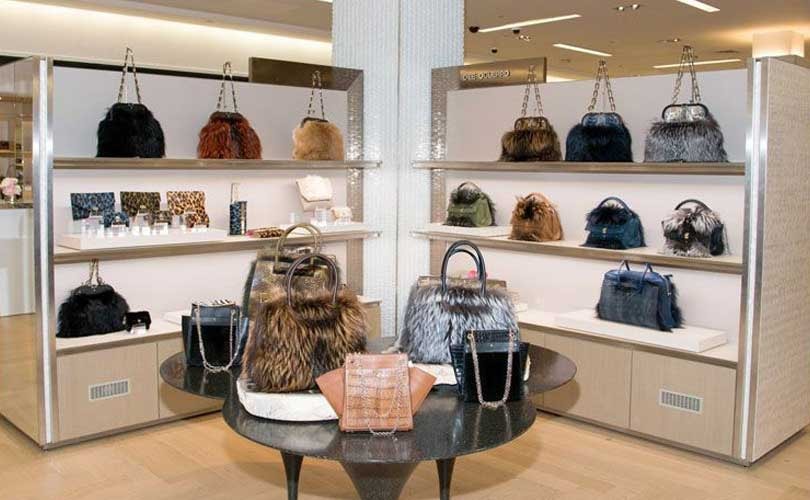 Both Tommy Hilfiger and Ocleppo have been fans of L.A. style. In 2014, Tommy Hilfiger created a West Coast surf-inspired collection for his spring runway show. As frequent visitors of L.A., it's apparent as to why Ocleppo would choose L.A. as a destination for a pop-up in order to reach out to more customers.
Ocleppo's eponymous line was founded in 2012. Incorporating functionality with style, Ocleppo used exclusive materials including exotic Italian leathers, python, lynx, suede, and more. The bags include interchangeable covers in order to fit the wearer's needs for style. The collection oozes Cali-style with vibrant colors as a staple including pink, blue, yellow, white, and other feminine palettes.
The bags are available at Saks and Harrods and have so far been successful for Ocleppo.