In 2015, it was announced that some of the sanctions imposed on Cuba by the U.S. were to be lifted. Since then, the country's once restricted influence has been able to stretch beyond it's borders.
A culture seemingly untouched by the west, it appears frozen in time - it's heavy '50s influence unwavering. This extends to the state of style in the region. Much of the island nation's residents don vintage attire, crafting unique looks from second hand apparel and accessories. Some manage to find pieces from abroad and pair them with their own creations.
The limited access to outside media - assures that global trends seldom make their way to the Cuba's major cities, even a global hub like Havana. Cubanoes choices of dress are largely a form of self expression rather than a means of connecting with what is popular.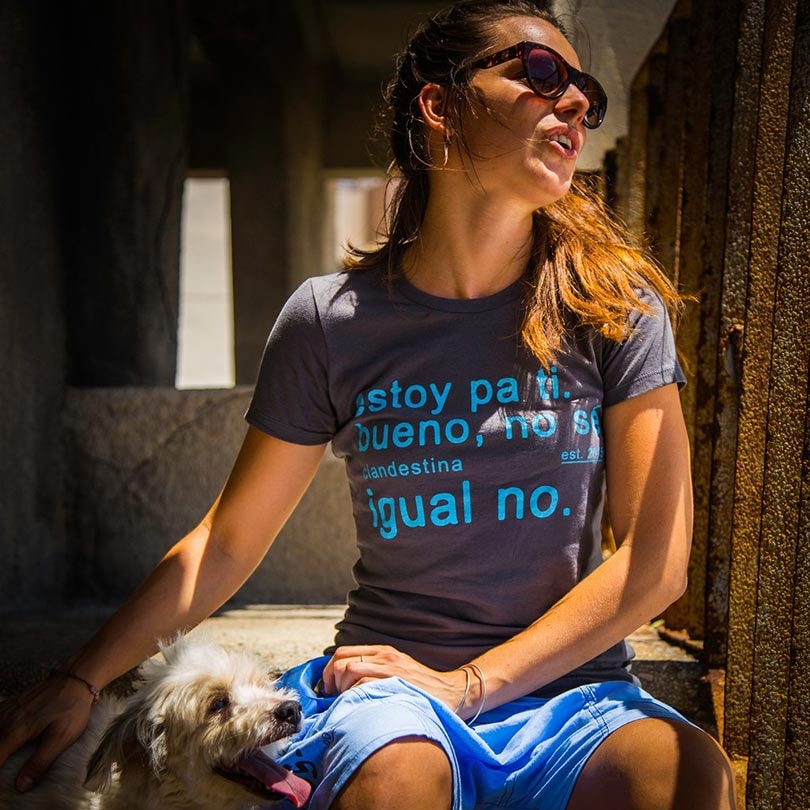 Little shop in old Havana
One local brand has managed to share the Caribbean destination's individualistic sense of fashion with the rest of the world.
Clandestina began to export items internationally in 2015. Based at a simple shop in Old Havana, the company was the first of its kind to expand into an online store. The e-commerce site, offering boldly designed t-shirts with slogans like "Actually I'm in Havana," ships to locations far beyond Cuba's tightly sealed borders.
The company, which was highlighted in Vogue and Racked, was founded by native Ibania del Rio and the Spanish-born Leire Fernández. The women are part of a growing wave of young entrepreneurs eager to build brands in a place that forbids capitalist ventures. Such business ventures are indicative of an impending shift in the Communist country's rigid system that is still heavily molded by the Soviet Union.
Clandestina has been able to transcend the confines of such restrictions due to embargo alterations made by President Barack Obama that permits the exportation of creative products.
"With the measures taken by Obama, an opportunity was opened for Cuban artists to hire their services," Fernández tells FashionUnited by email. "That means that an American company can contract the design of a Cuban artist. That's basically what we do: Clandestina USA contracts the design services of (Cuban designer and graphic artist) Idania el Río and so we can produce them in the United States and sell them in our online store."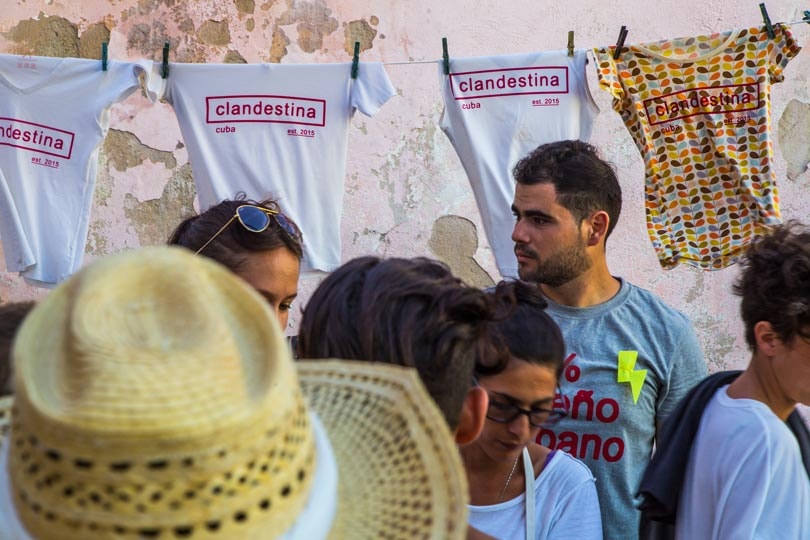 Beyond Borders
The tight restrictions on internet usage and availability has been one of the major obstacles they've had to overcome. Wifi parks are common but require pricey fees and the connection is often spoty.
"When we launched the online store in October of last year we did everything from the parks or wifi zones as they are called here in Cuba," Fernández says. "At the beginning of this year, almost miraculously, the park that is in the corner of the store was chosen to create a wifi zone and from Clandestina we can reach the signal. From that moment on, we are working from our office in the studio in Old Havana. Prices are still very high (1 dollar an hour) and the connection is not the best, but we managed to do our best."
While the store has made an impact outside of Cuba, Fernández has seen a shift in who their buyers are. Where they once catered to tourists, today a steady stream of locals frequent the shop.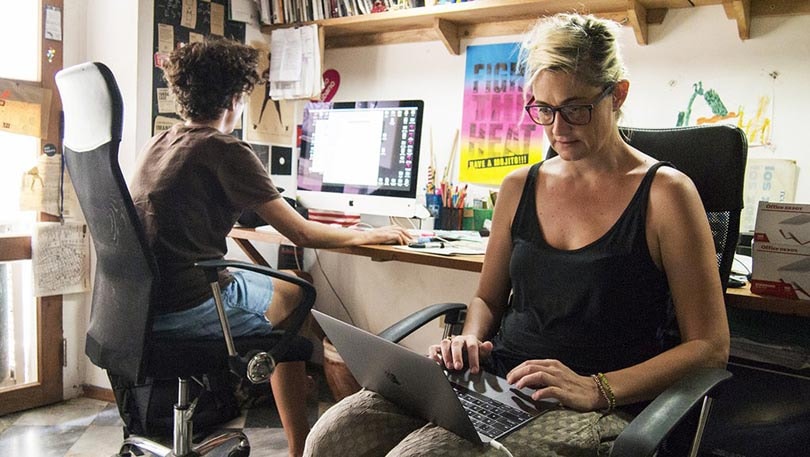 "When we opened Clandestina in February 2015 we were very focused on the souvenir, Fernandez recalls. "For that reason, most of our clients (90 percent) were foreigners, tourists who visited Havana. As we grew, we developed new products and strategies for the local market that have increased the presence of local customers. At the moment we are almost 50 percent local and 50 percent foreign."
And while the online store has a loyal fanbase of U.S. residents looking to make a novelty purchase, Europeans have also enjoyed the items.
"In the online store our main customers are from the United States with more than 60 percent and from England and other European countries," Fernández shares.
When it comes to the items available at the store, Fernández and her team construct pieces as most Cubans do.
"In the shop in Old Havana we work with raw materials from the local market: recycled clothes, sacks of rice and sugar and many other things with which we make our products," Fernandez says."
However, this method proves difficult when it comes to fulfilling online orders.
"Production is a very complicated issue for us. Especially when we talk about fulfillment, shipping and above all inventory. A store as small as ours cannot afford to have a large inventory of t-shirts, that's why we constantly run out of products until we can produce them again."
But their passion for keeping production going is unwavering.
Fernandez adds, "We keep going despite all these difficulties."
Photos: Clandestina