Disney just freshly collaborated with Los Angeles-based designer firm Thomas Wylde. The recently designed capsule collection was based around the new Disney film reflecting costumes and characters of the Alice in Wonderland Disney story.
The collection serves as a homage to the new Walt Disney Studios film entitled "Alice Through the Looking Glass." The pieces will not yet be available to the public until around the same time the film is released, which will be May 27. The collection includes key pieces that are inspired by major characters from the fairy tale including the "White Queen," the "Red Queen," and "Time" as a theme. The collection will consists of seven pieces with high-low pieces, dresses, overcoats, and more. The designs are made with luxury fabrics and materials including wool, cashmere, and more to elevate the line.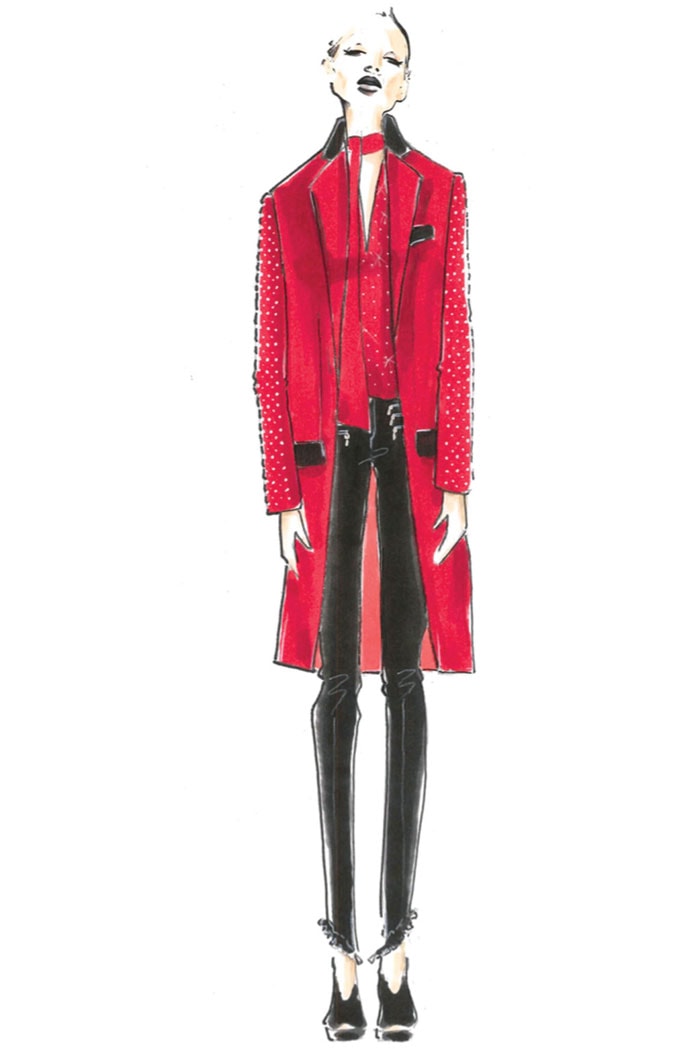 The designs reflect whimsical yet sophisticated pieces with a touch of fantasy. "Our Thomas Wylde collection is for a girl who is a perfect combination of a romantic and a [rebel]," Jene Park, creative director of Thomas Wylde told WWD. Touching on both sides of rebelliousness and femininity, the capsule collection captures the spirit of the film as well as adding a high fashion element. The seven-piece collection will be available this spring starting May.
Photos: WWD