Danielle Wightman-Stone

|
Jewellery brand Pandora has signed a multi-year strategic alliance with Disneyland Paris to design an original collection of Disney-themed jewellery inspired by Disney Characters like Mickey Mouse, Minnie Mouse, and the iconic Disney Princesses.
The partnership will also see Pandora opening a new retail location within Disneyland Paris, Europe's number one tourist destination, as well as become the official sponsor of Disney Illuminations.
"We are excited about this great opportunity to now have one of our store locations in such a beautiful setting as the Walt Disney Studios Park," said Delphine Medaouri, Pandora France managing director. "Our customers will be able to have a new experience in a place that perfectly matches the values of Pandora."
The Disney Pandora core collection at Disneyland Paris will be available at five merchandise locations with each location offering a different experience to highlight the range of charms and bracelets inspired by Disney Characters. In addition, the Pandora collection will also soon be available for sale in its own unique retail location in Walt Disney Studios Park which opens in April.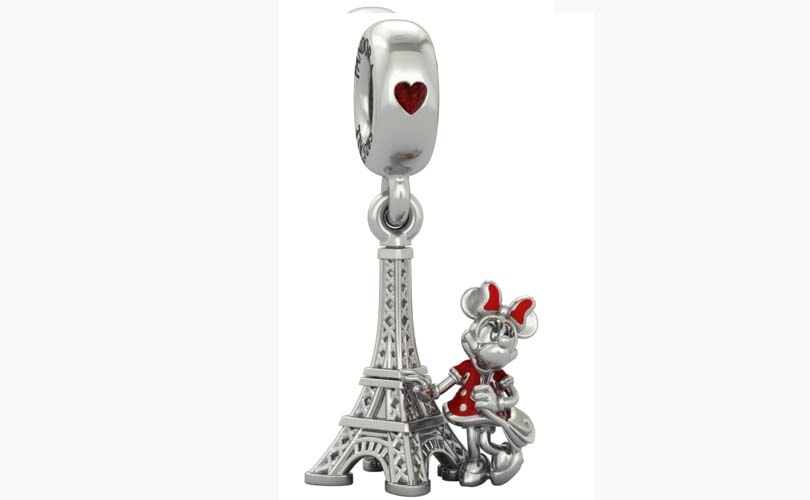 "Pandora's arrival at our resort is fantastic news for our guests and our fans," said Francesca Romana Gianesin, vice president of corporate alliances at Disneyland Paris. "We share a common passion for creating special moments and crafting unforgettable memories."
The agreement is part of a broader agreement with The Walt Disney Company, which entered an alliance with Pandora in 2014, which saw the brand creating an original collection of Disney-themed jewellery that has since sold in the Walt Disney World Resort in Lake Buena Vista and Disneyland Resort in Anaheim, as well as in Pandora stores throughout the US, Canada, Mexico, Puerto Rico, Central America and the Caribbean. The alliance was then extended in November 2015 to include the Asia Pacific region.
Images: courtesy of Pandora