Danielle Wightman-Stone

|
For the fourth collection from the Disney x Cath Kidston collaboration the British fashion and lifestyle brand is heading to Neverland, with a collection dedicated to Peter Pan, his troupe of Lost Boys, the Darling children and Tinker Bell.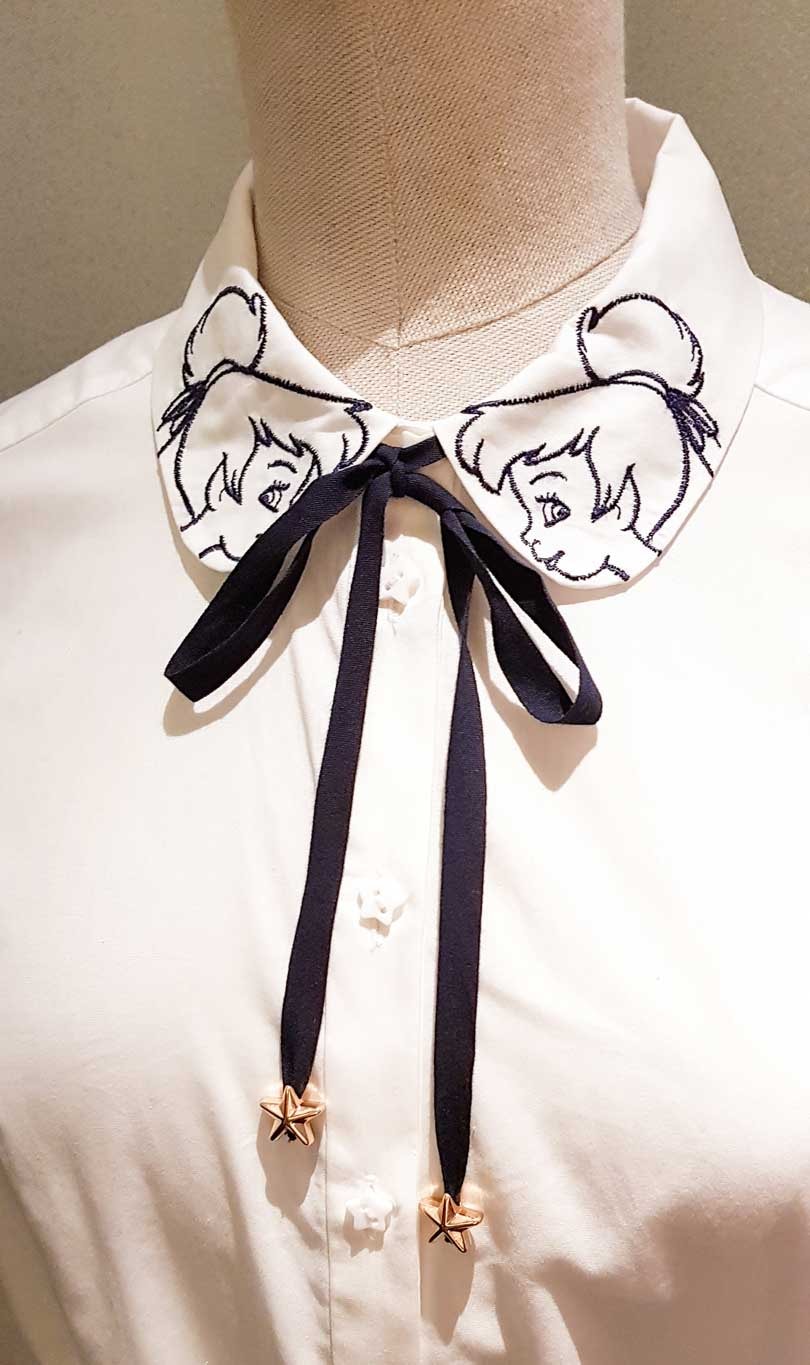 Launching on September 22, the Peter Pan collection features character illustrations from the classic 1953 animation for the nine prints, with a deep midnight blue, representing the night sky, prominent in the collections colour palette, along with twinkling stars and pixie dust.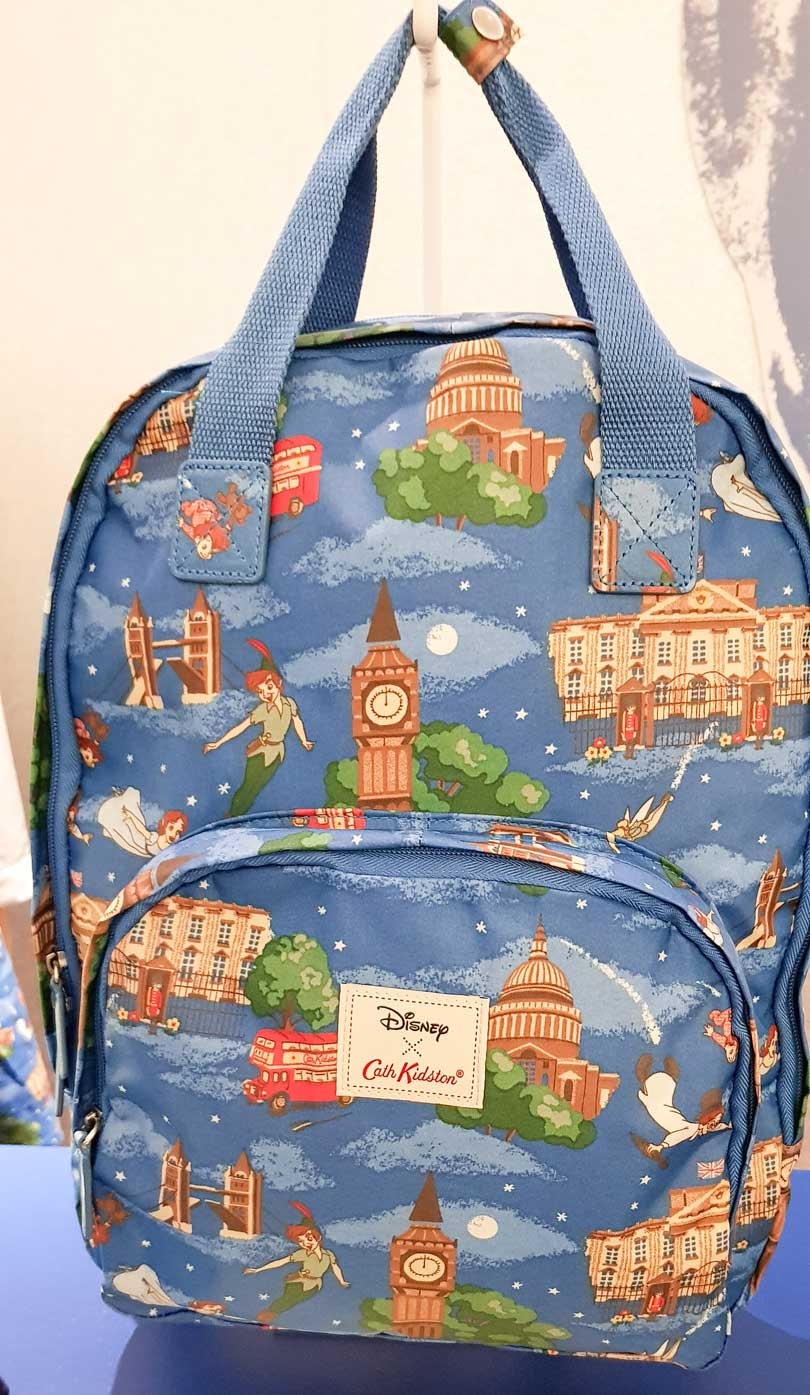 The Disney collaboration will once again feature across fashion, bags, homewares, stationery, and kids, with one of the highlights being the new bespoke Midnight Placement print, where Peter Pan, Tinker Bell and the Darlings are silhouetted against a glowing moon and star-scattered, midnight blue sky in a design inspired the use of shadows in the original animation.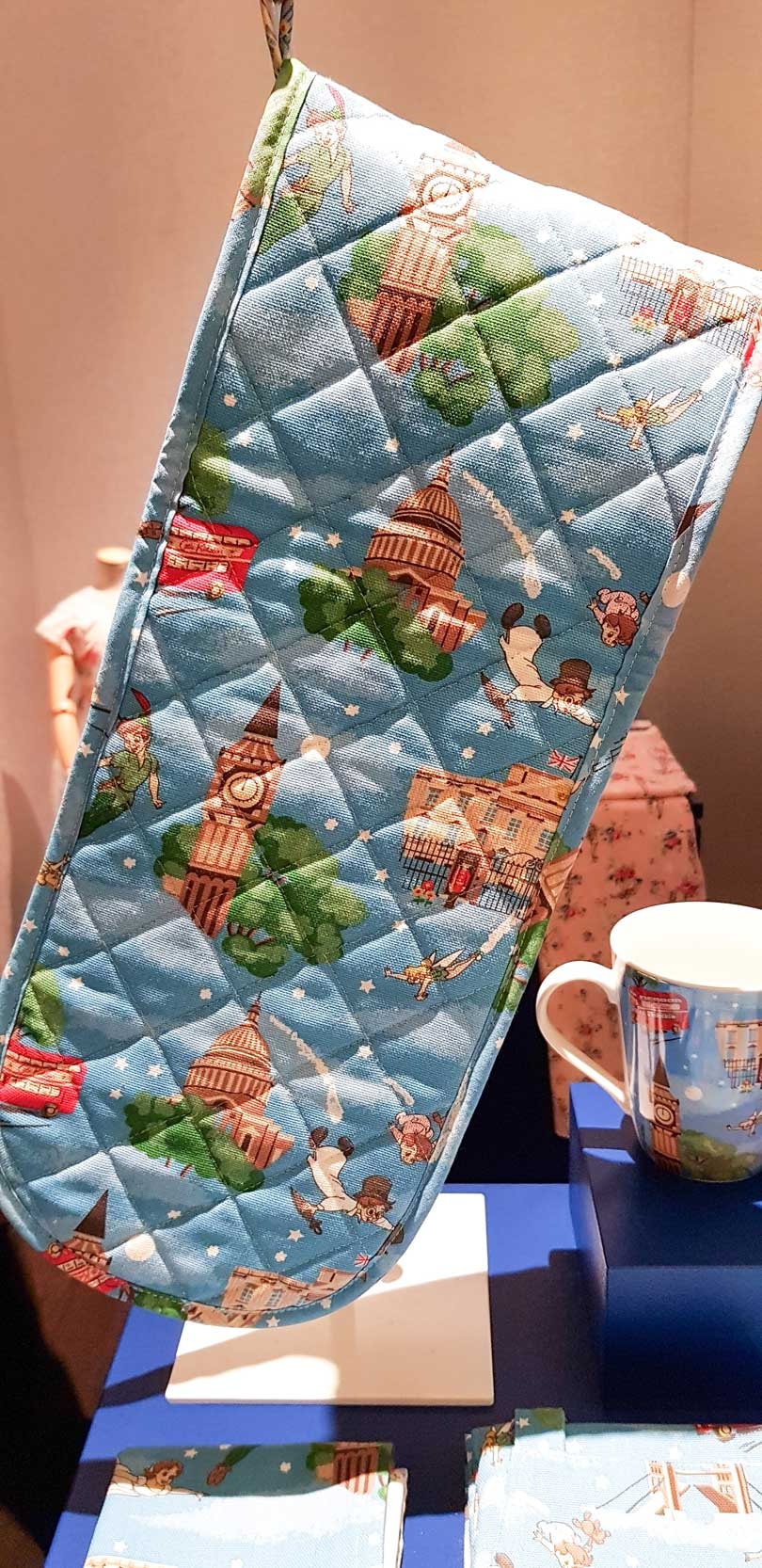 The button spot print, which was also used in the Minnie and Mickey mouse collection, has been given a magical twist with Tinker Bell taking the spotlight. The print appears on various fashion pieces including a long sleeve dress, a skirt, overnight bag, phone case and wallet.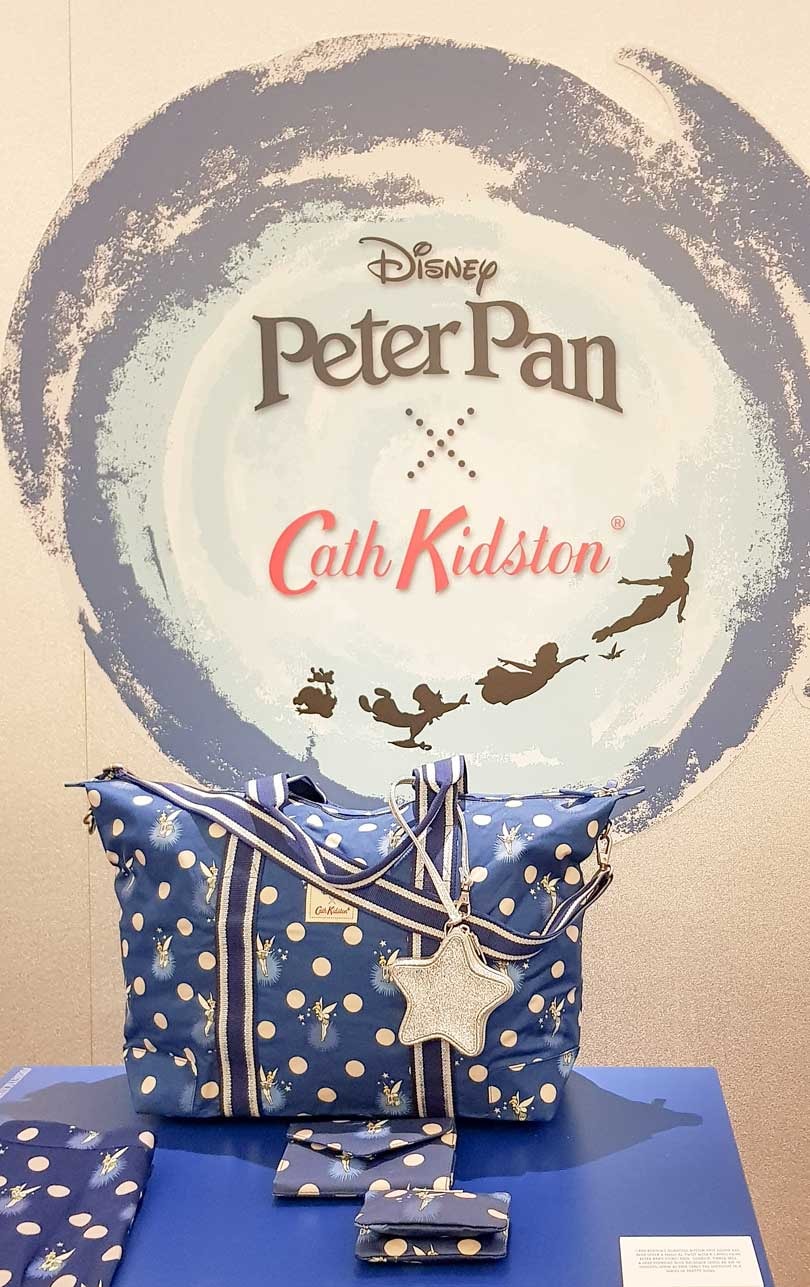 Cath Kidston announces Peter Pan as fourth Disney collaboration
As both Cath Kidston and Peter Pan stories started in London the retailer has also reworked its classic London print for the collaboration. With the route from London to Neverland appearing on everything from bags to mugs, and even tea towels.
The brand's signature florals also make an appearance with the Tinker Bell Posy, with the mischievous pixie joined with sketched posies, roses and a scattering of stars across girlswear, nightwear and homewares.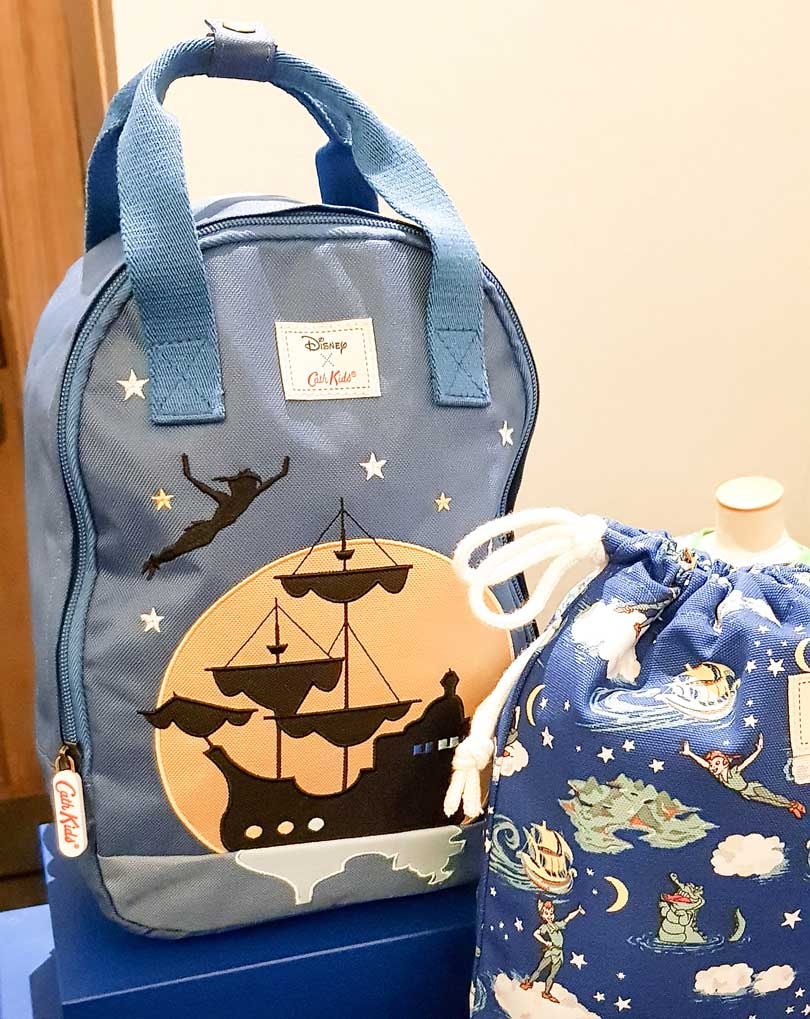 There is also a darker line of accessories featuring the pirate ship and the adventures in Neverland called 'Mini Clouds' featuring on school backpacks and pencil cases.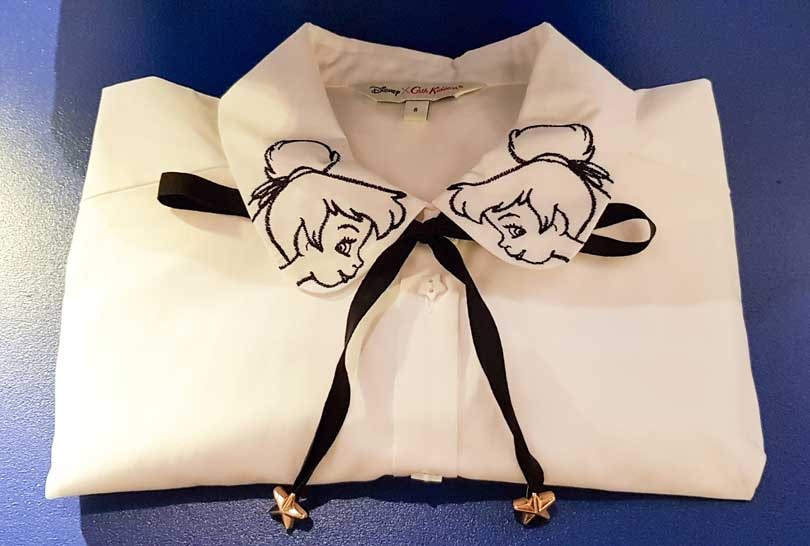 The Peter Pan range follows the successful and sell-out collections dedicated to Winnie-the-Pooh, Mickey and Minnie Mouse and the 101 Dalmatians. The line is also expected to be followed up with a fifth collaboration in time for Christmas, which will be revealed in the coming months.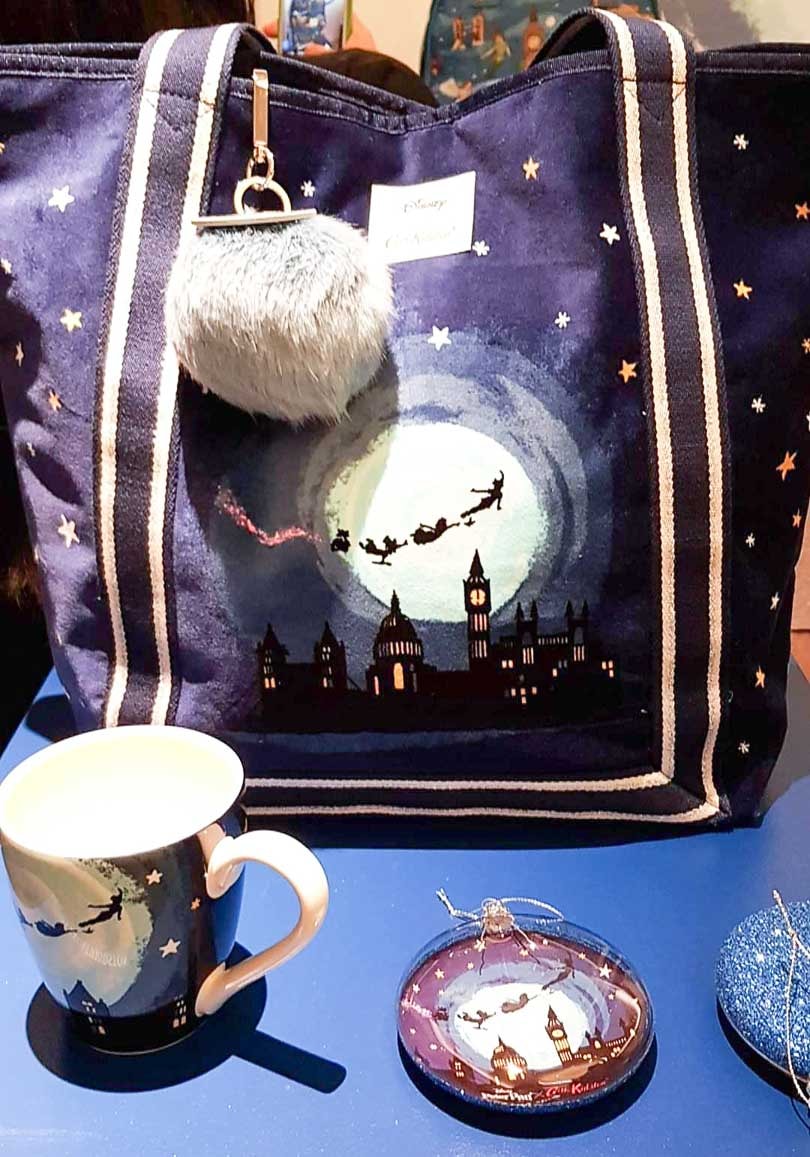 The collection was unveiled in London this week alongside a screening of the 1953 film.
Images: by Danielle Wightman-Stone