Danielle Wightman-Stone

|
Gap has launched its latest limited-edition collection with GQ, featuring Balmain, Dsquared2, MSGM, No Vacancy Inn, Officine Générale, Opening Ceremony, Stampd and Surf is Dead, as part of its "coolest designers on the planet" initiative.
The Gap and GQ collaboration started as an initiative recognising American menswear designers and it has expanded this year to include international talent, with all designers tasked with showcasing their take on the classic Gap sweatshirt.
"This year, we took a fresh approach to our GQ for Gap collaboration," said John Caruso, Gap vice president of men's design in a statement. "Our Gap hoodie and crewneck sweatshirts are iconic American staples that have appeared in countless ad campaigns and editorials. We are so excited to show our customers how each designer re-invents this classic."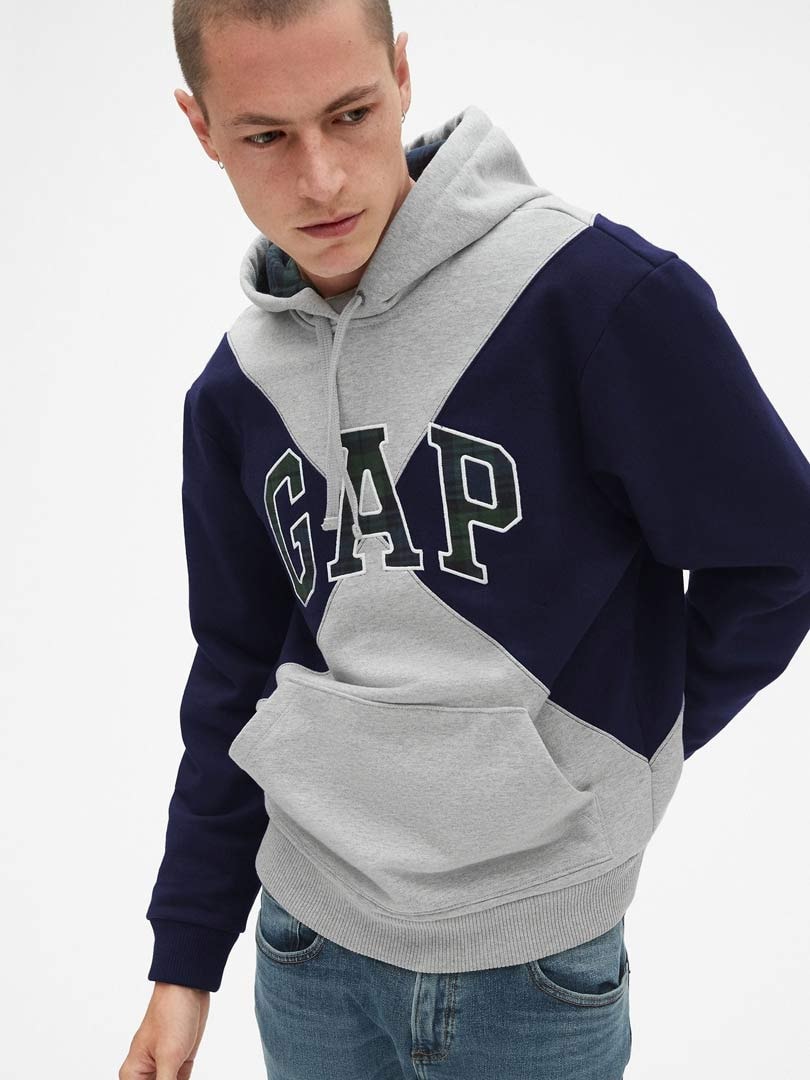 GQ editor-in-chief Jim Nelson, added: "This year's collection spotlights the iconic Gap sweatshirt, with collaborations from menswear's most exciting names. It represents the very best of the Coolest Designers on the Planet programme and the global influence of menswear in the thing we all really want to wear: a classic sweatshirt."
The GQ for Gap collection features eight sweatshirts, one crewneck and seven hoodies, created by the eight designers. Designed to their brand aesthetic, each designer incorporated their own logo alongside the Gap logo with custom colour palette, graphics and silhouette.
MSGM designed an oversized silhouette, featuring a double hood in a red and white colour palette, while Surf is Dead created a boxy silhouette in grey with neon graphics and dolman sleeves, and Balmain went for a patriotic design for their hoodie featuring an allover American flag print.
Balmain, Dsquared2, and MSGM design Gap sweatshirts
The collection is available at selected Gap stores in the US, Canada, China, Hong Kong, Japan, and throughout Europe, as well as online, with prices ranging from 49.95 to 99.95 pounds (78 to 148 US dollars).
As part of this year's collaboration, GQ will be making donations on behalf of each designer to their chosen charities, with Balmain choosing (RED), which is working to eradicate HIV/AIDS, Opening Ceremony has chosen Destination Tomorrow, a non-profit for LGBTQ+ youth in the Bronx, while Stampd has selected Ride2Revive, which provides ill children with memorable and adrenaline-filled driving experiences meant to distract them from their health related struggles and revitalise their senses.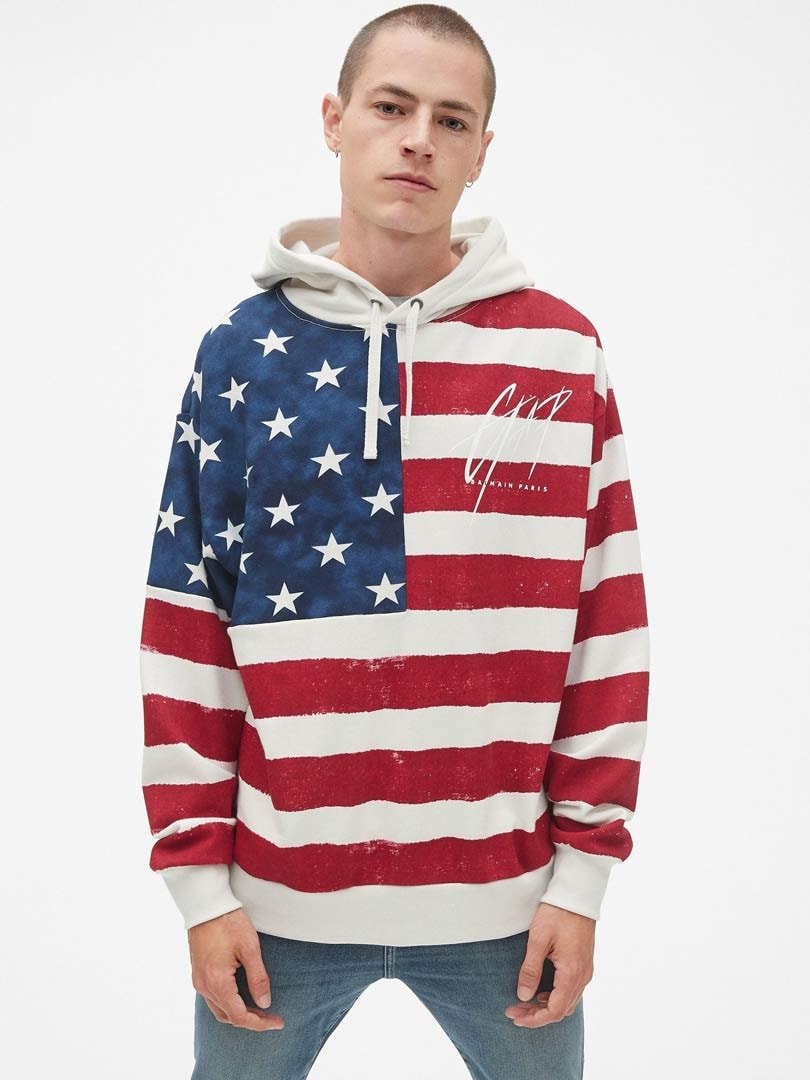 Surf is Dead is backing Miracle Babies, a charity devoted to providing financial assistance and supportive services to parents of sick newborns, while No Vacancy Inn is working with Flint Kids Fund to help the children of Flint, Michigan who have been exposed to lead in their drinking water, and Dsquared2 has chosen The Center, the heart and home of NYC's LGBT community.
MSGM selected Pane Quotidiano, an over 100-year-old Italian-based organisation that provides free food to the poor on a daily basis, and Officine Générale is backing The Bibi Fund, which is dedicated to curing cancer in children.
Images: courtesy of Gap