Gucci has launched a new tool that allows customers to add a letter to the Ophidia tote bag and the Ace sneaker, and then visualize how the personalized product will look in real life.
A contemporary round font was designed for this DIY alphabet, and customers can choose among a variety of material and color combinations, including bright red, green, yellow or pink, or black, leather, red, green or dark natural yellow python, shiny fuchsia or gold silk nappa, or black felt profiled with crystals.
After a choice is made, the final product can be visualized thanks to a mix of 3D computer-generated imagery and real product photography. For now, the tool is only available on Gucci's website and at the Gucci Wooster Space in New York, but the luxury fashion house aims to rollout the service to its other flagship stores from September onwards, said Gucci in a statement.
Customers can add a letter to each side of the bag or one letter per shoe. The line will be sold in special packaging, with the printing ABCDEFGucci, and there will also be a signature DIY mark on the inside of the bag and the insoles of the shoes. Costs are 1890 euros for the bag, 790 euros for the men's sneakers and 690 euros for the women's sneakers.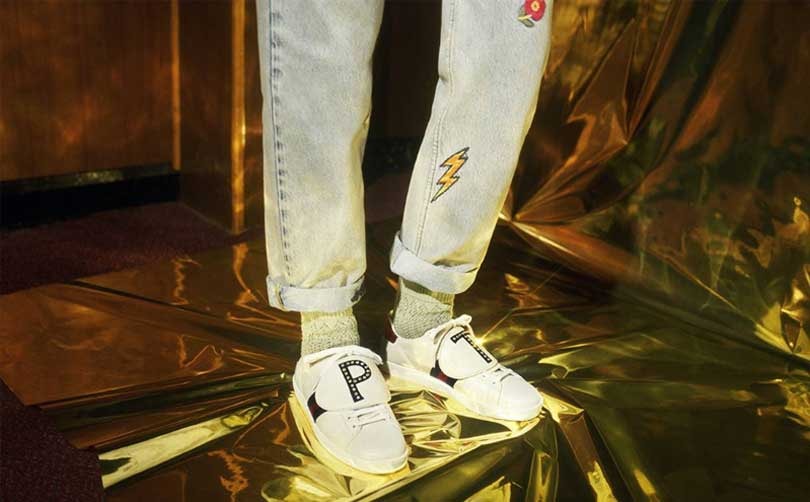 Customers at the Wooster Space will also have access to an exclusive in-house app that uses augmented reality to extend their visualization experience. By pointing the store's iPad or iPhone camera at a product, they will be able to customize it on the spot.
Photos: courtesy of Gucci