London-based designer Erdem Moralıoğlu is the latest designer to team up with Swedish fast-fashion retailer H&M for its annual designer collaboration.
Moralıoğlu follows in the footsteps of Karl Lagerfeld, Versace, Marni, Isabel Marant, Lanvin and most recently Kenzo, in teaming up with H&M to create a capsule collection for the mass-market retailer, name Erdem x H&M. Best known for his romantic designs and regular attendance at London Fashion Week, Moralıoğlu reflected on and reinterpreted the design themes from some of his most celebrated collections, mixing prints, textiles, and his delicate craftsmanship to create a new collection.
Erdem x H&M - H&M latest designer collaboration
"From the moment we started talking with Erdem about the collaboration, I was captured by his vision," said Ann-Sofie Johansson, H&M's Creative Advisor. "For Erdem x H&M he has created an enchanting world full of beauty, delicacy and rich details. These are special pieces you will want to wear forever." H&M officially announced the collaboration on Thursday afternoon, marking its 13th designer collaboration.
The new designer collaboration sees Moralıoğlu creating a women's wear and men's wear collection for H&M, marking his first foray into men's clothing design. "I am so happy to collaborate with H&M and to explore my work on a whole new scale including a menswear collection which I have never done before," said Erdem Moralıoğlu.
The Canadian-Turkish designer, who first launched his eponymous label Erdem 12 years ago, was previously named Women's Wear Designer of the Year by the British Fashion Council in 2014. The designer also won the Fashion Future Award in 2009 and Designer of the Year Award from Elle Style in 2010.
In honor of the Erdem x H&M collection, the Swedish fashion retailer has tapped famed Moulin Rouge director Baz Luhrmann to directed a teaser film for the upcoming collaboration. "For me, fashion is always about more than just clothing, it is a form of expression - a stand-alone art form. I am excited to be collaborating with Erdem and H&M to reveal the story of this unique collection," added Baz Luhrmann.
"It's also such a thrill to work with Baz Luhrmann, one of the most important storytellers of our time," added Moralıoğlu. The Erdem x H&M collection is set to launch on November 2, 2017, in selected H&M stores around the world and online at hm.com.
Erdem follows in the footsteps of Kenzo, Isabel Marant and Alexander Wang
Designers teaming up with high-street fashion retailers to offer the masses a more affordable range remains a relatively new concept. In the past, most leading fashion houses only offered diffusion lines of their main lines, which tended to be the slightly lower priced and more trendy focused lines of premium labels mainlines. However that all changed back in 2004 when H&M created its first designer collaboration collection with Karl Lagerfeld.
The creative director of Chanel and Fendi created an exclusive 30-item collection for the high-street fashion chain, which sold out at H&M flagship stores within an hour. The designer collaboration paved the way for future designer partnerships between mass-market fashion retailers and high-end labels, such as Target's recent collaborative collection with British designer Victoria Beckham.
Since H&M's initial designer collaboration with Karl Lagerfeld, the Swedish fast-fashion retailer has successfully managed to team up a new designer each year for its annual collection. Some collections proved to be instant hits, filling H&M stores with adorning fans like Isabel Marant x H&M, while others, such as H&M collection with Matthew Willamson, proved to be less popular with the public.
Has H&M scored another runaway designer collaboration with Erdem? Only time will tell.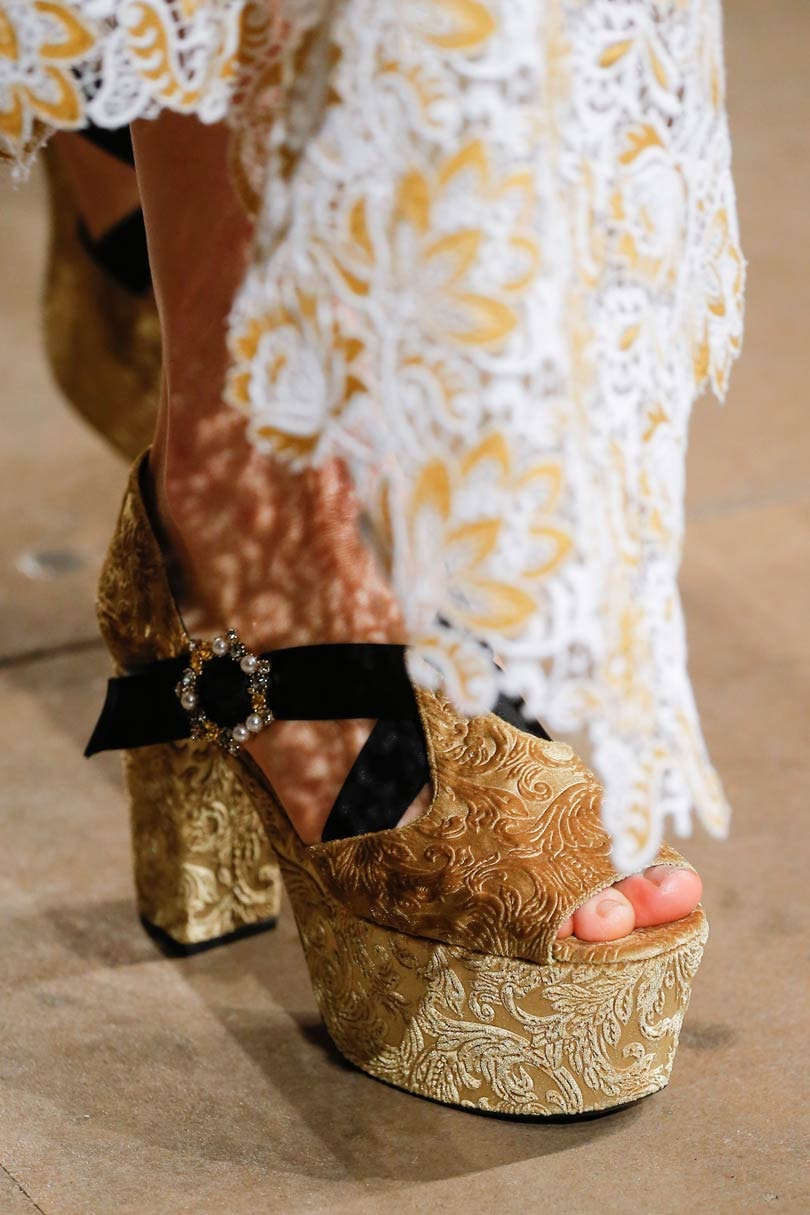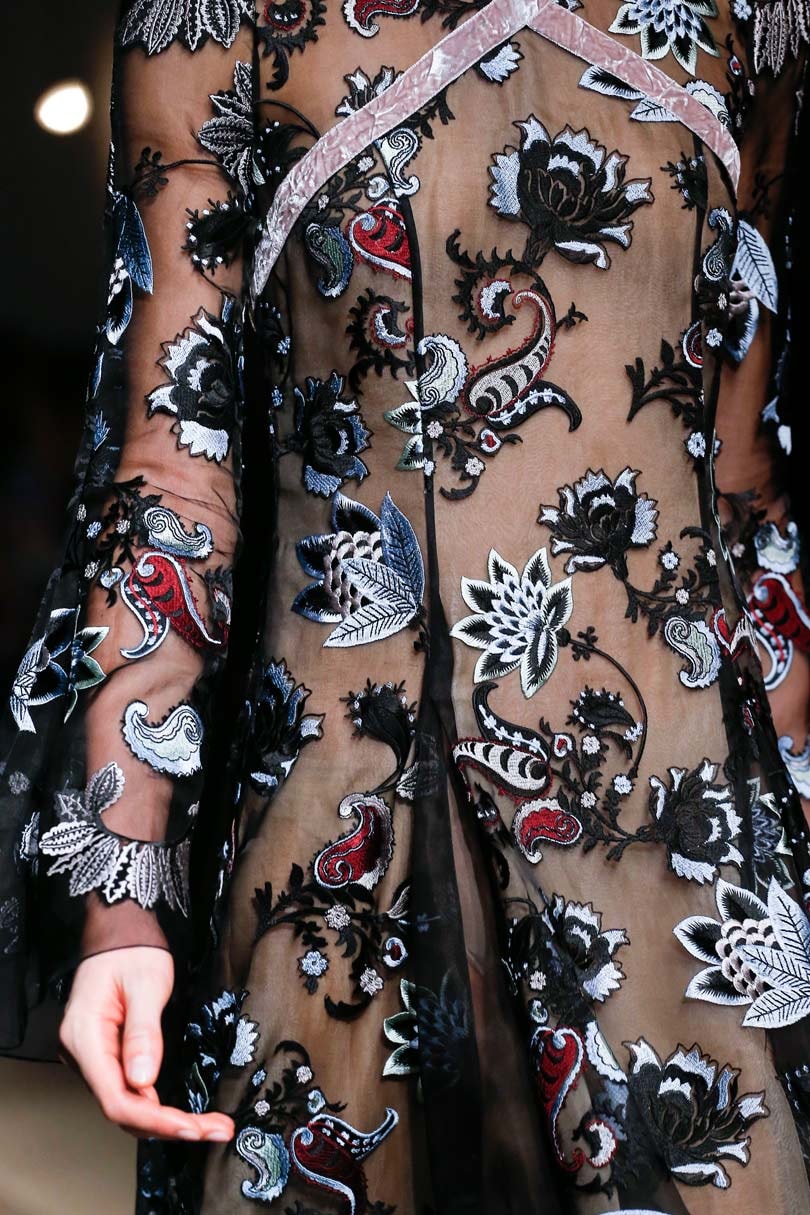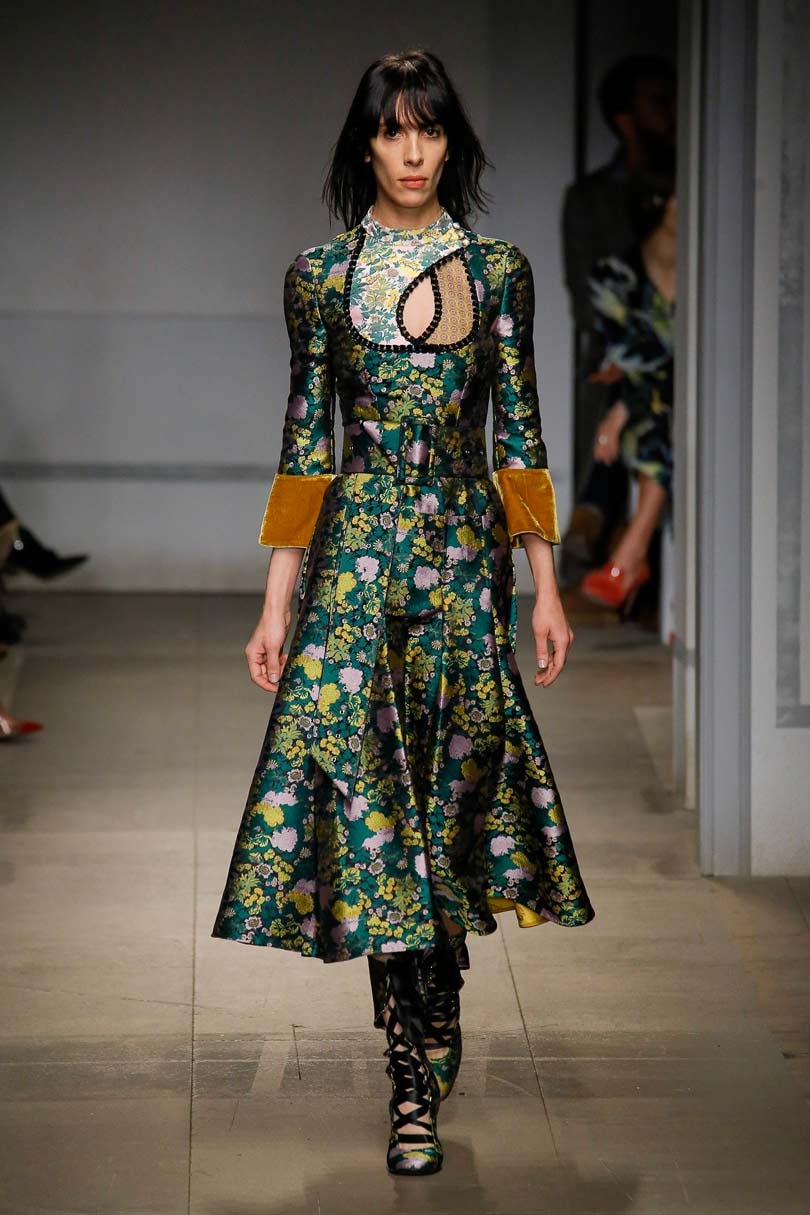 Photo: Courtesy of H&M