Happy Socks has collaborated with renowned artist Curtis Kulig, best known for "Love Me", for a collection whose aim to show that love is an artistic superpower that we all share. The collaboration takes Kulig's message and turns it into living pillow sculptures and an exclusive, matching gift box with socks and a pillow.
"My first collaboration with Happy Socks was less literal," Kulig said in an interview with the brand. "We composed a graphic which was non-pictorial and naturally became an original bespoke graphic. For this new collaboration, it's less subtle, more bold, and uses the 'Love Me' Smiley. It's all encompassing. I think that's part of the inspiration for the creative direction too — that it's larger than life, that you can't hide it, that it will pop out of nowhere and surprise you."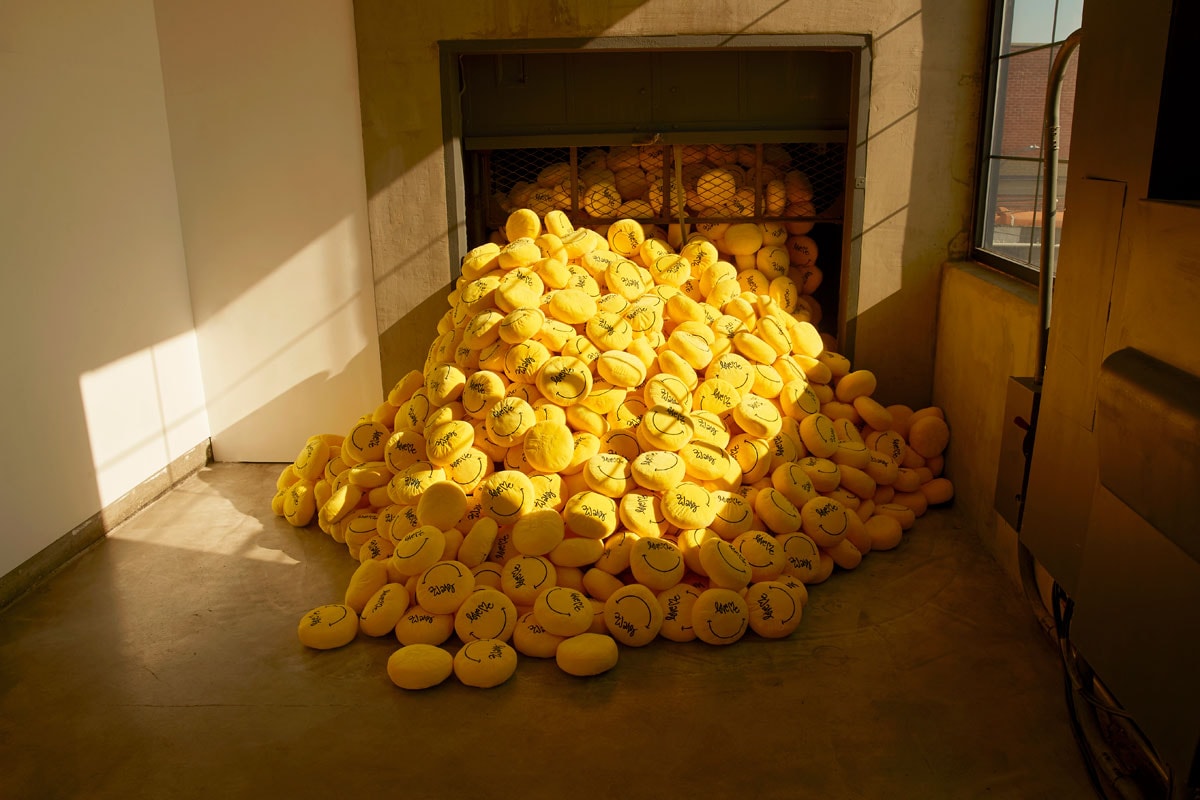 Kulig began his "Love Me" project in 2005 as an original sentiment and it became a two-word manifesto that has become part of his artwork spotted the world over. He decided to collaborate with Happy Socks because he says, "I love simplicity but appreciate going overboard on the details. I think Happy Socks brings joy to something otherwise ordinary and that's what makes the brand extraordinary."
He added that, "I like good people who make good products. Victor who owns Happy Socks I have known since he started the company. He is warm and funny and vibrant and wants to make good ideas come to life and his team is the way so collaborating on this project was a lot of fun."
The exclusive "Love Me" Happy Socks combines his artwork with the signature Big Dot pattern for a selection of styles sure to make you smile. Designed with a round limited-edition 3-pack gift box, the socks are tucked inside with a matching specialty pillow. The limited-edition gift box is available at Happy Socks stores, on Happysocks.com, and select retailers. The price point for the set is 75 dollars.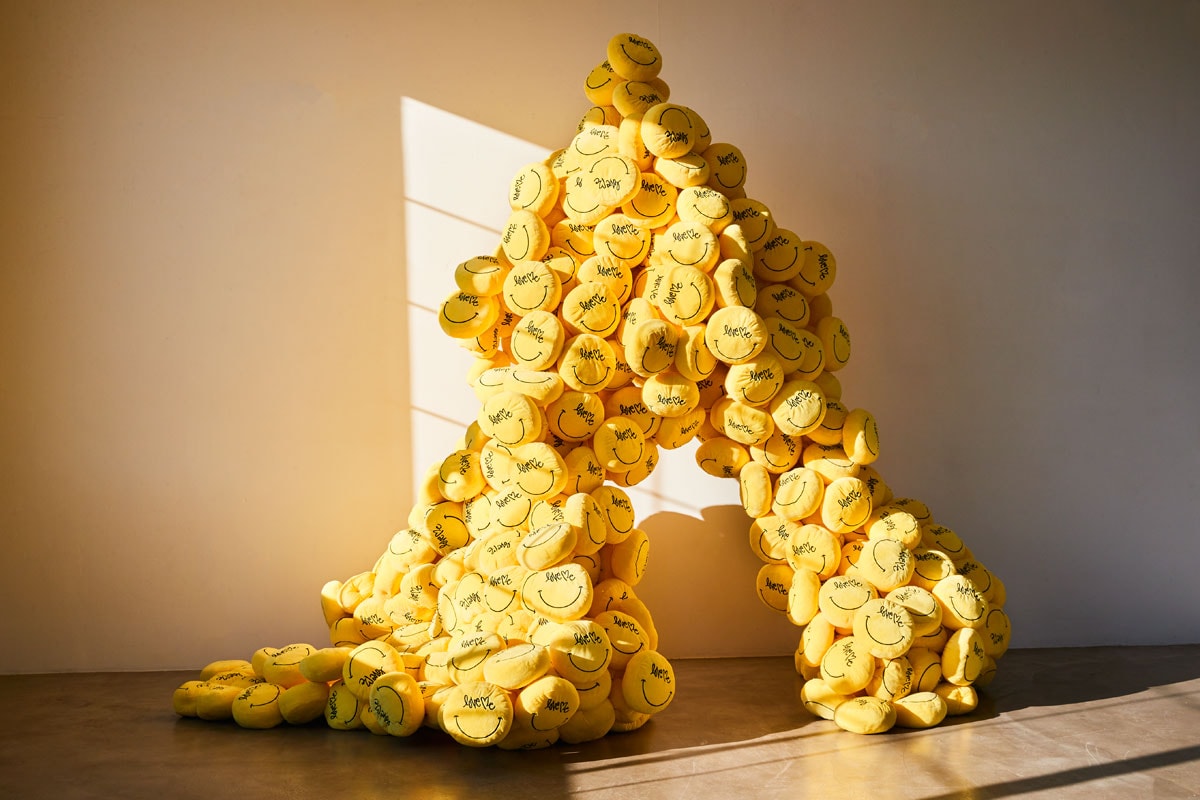 Photos: courtesy of Factory PR