Designer Justin, Yu-Ying Chou brought his high concept street designs to New York Fashion Week with his Just In XX showcase for Fall 2018.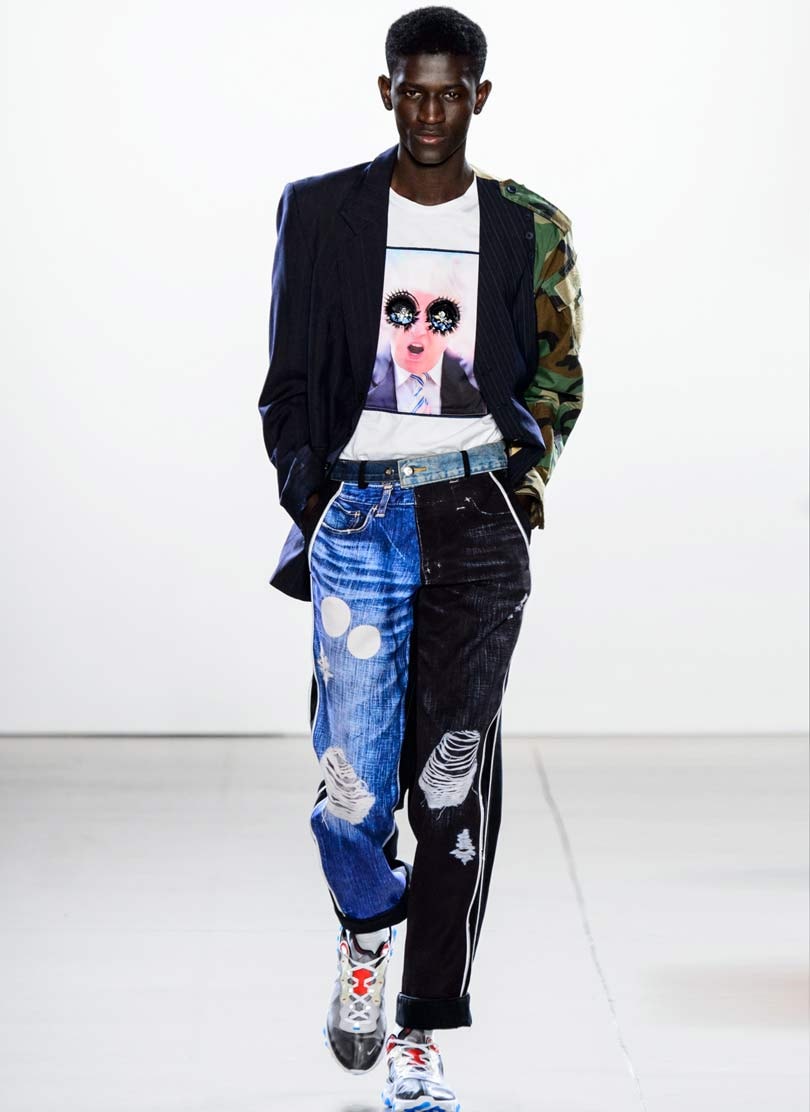 The show offered an array of high-concept visions - dominated by mismatched patterns, graphics derived from modern art pieces and loose-fitting urban wear drawn from unique color schemes. The line strays from this with a few of the looks - a low-cut red velvet suit and tailored beige dress coat among them. Much of the looks are gender neutral and offer an '80s and '90s pop art edge.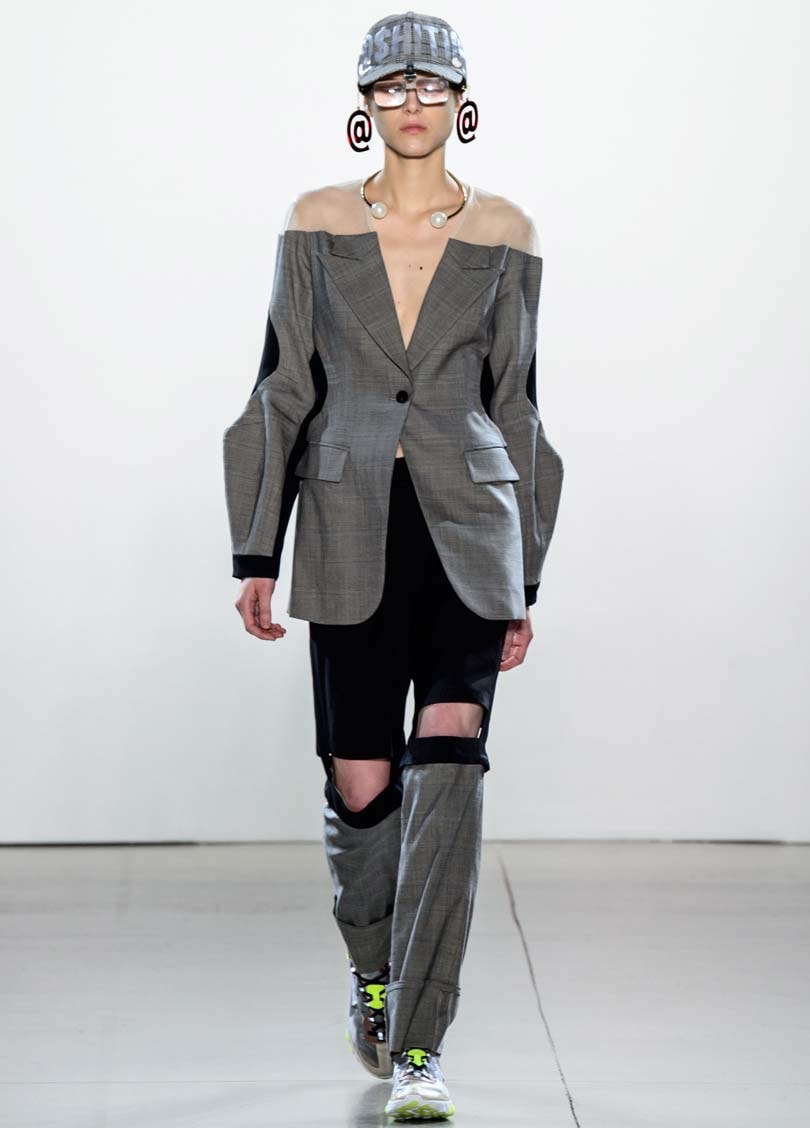 The items are heavily influenced by Chou's international background, as each look offers a mesh of cultural influences. A graduate from the Domus Academy in Milan, Chou grew up in Taiwan and received additional training in London. His vision blends inspiration from both Western and traditional East Asian identity - fused with popular street trends and refined/high end looks.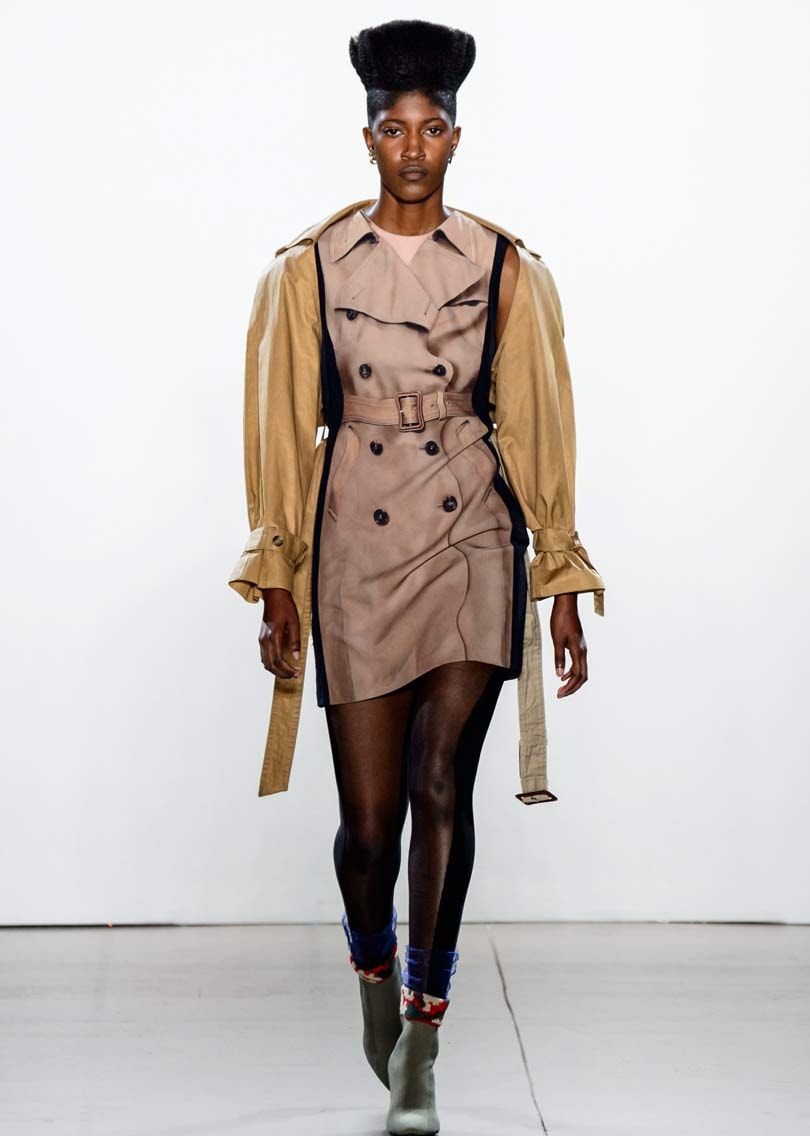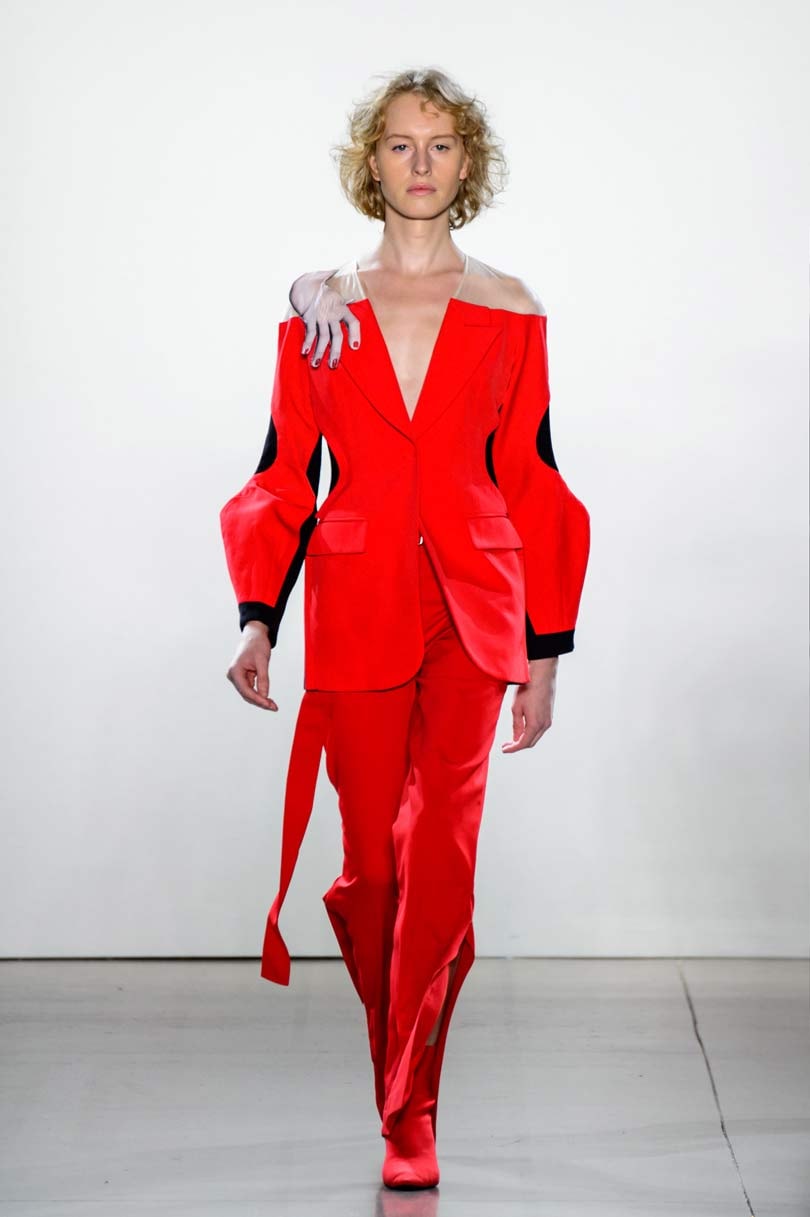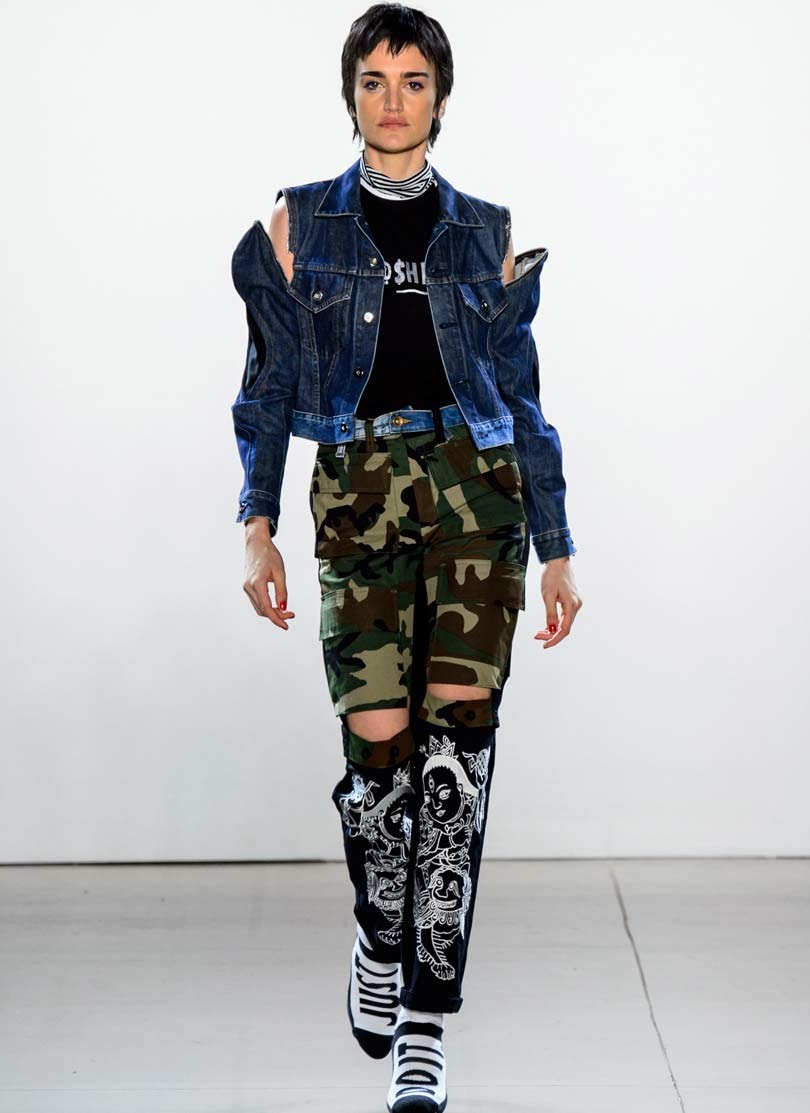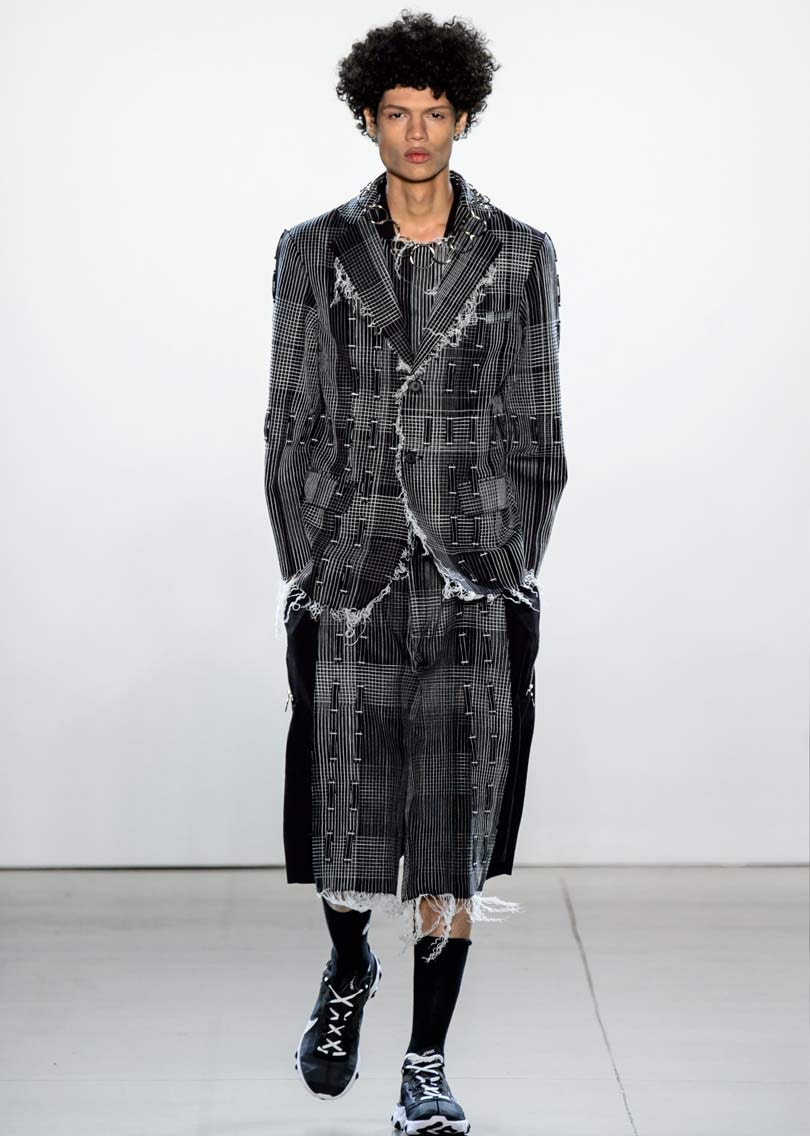 Photos courtesy of Company Agenda