The Los Angeles creative studio posing as a grand couture fashion house, Maison the Faux presented its second Smile Now Cry Later presentation last week.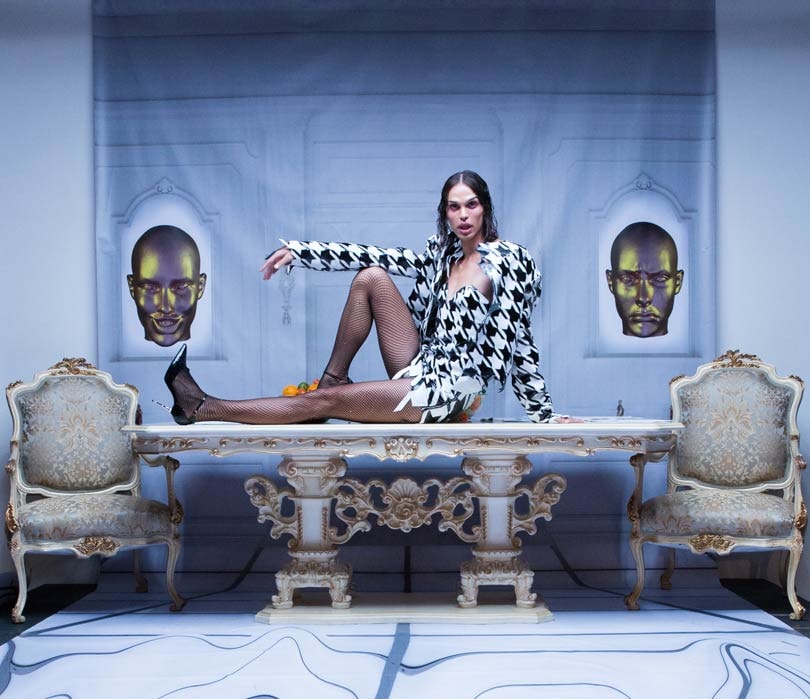 The event marked the continuation of their collaboration with the visual artist management company Maavven and choreographer and director Nina McNeely. The night served as a showcase of the brand's mission to promote authenticity in response to a perceived "fakeness" within in the fashion world.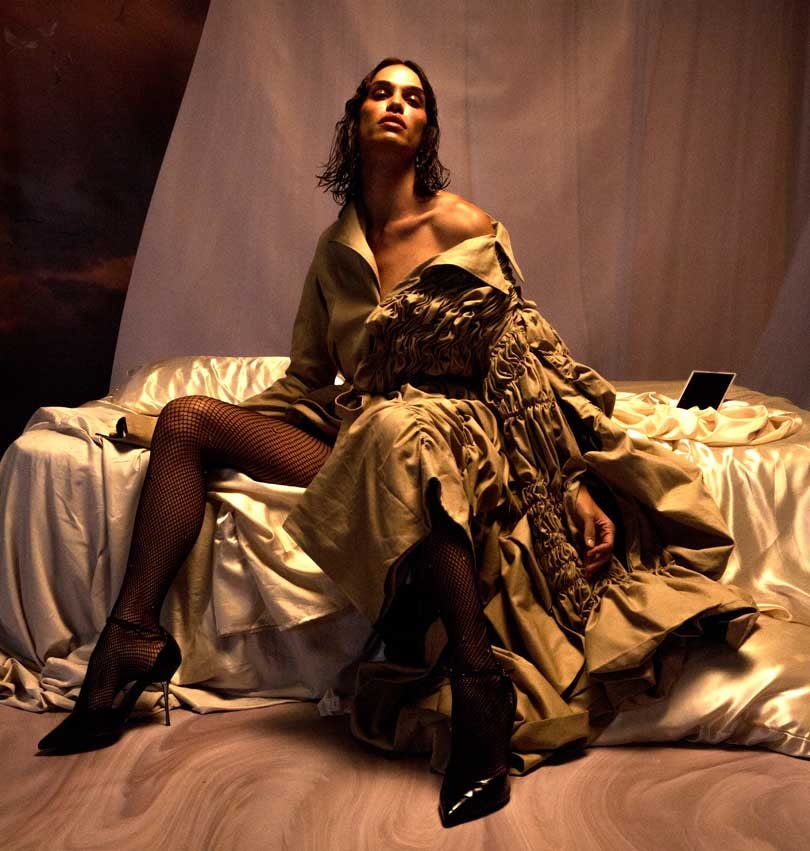 With each new venture, the brand looks to join forces with a team of artists looking to shake up the industry. With a sense of self-mockery, the latest project represents a new outlook on masculinity and femininity creating "Humanwear."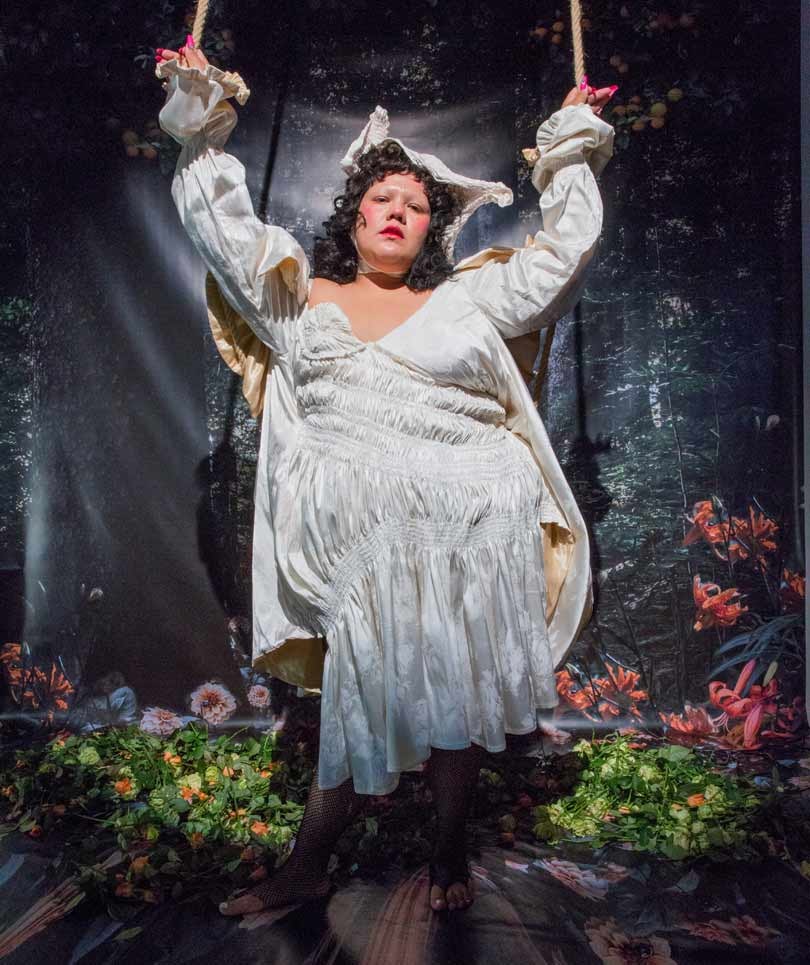 As part of the night's showcase, the venue was set up as a garden, a bedroom and an office surrounding were set up in the midst of a heavy populated set. Actors and a crew portrayed a "piece de resistance" as they performed a series of scenes meant to signify the message of their movement. With a balance between classic comedy and contemporary drama - the evening featured voluminous houndstooth costumes and pieces crafted with leather and denim.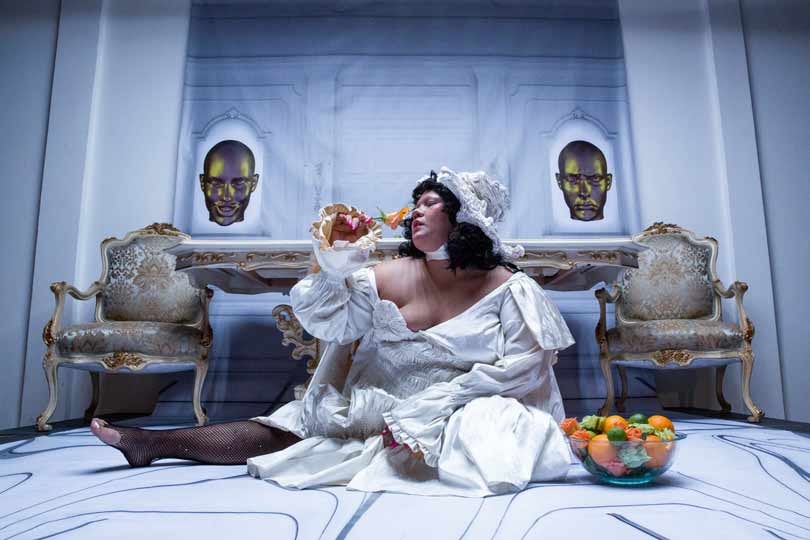 Started in 2014, Maison the Faux was first launched at Amsterdam Fashion Week and has released a steady stream of collections with a theatrical component.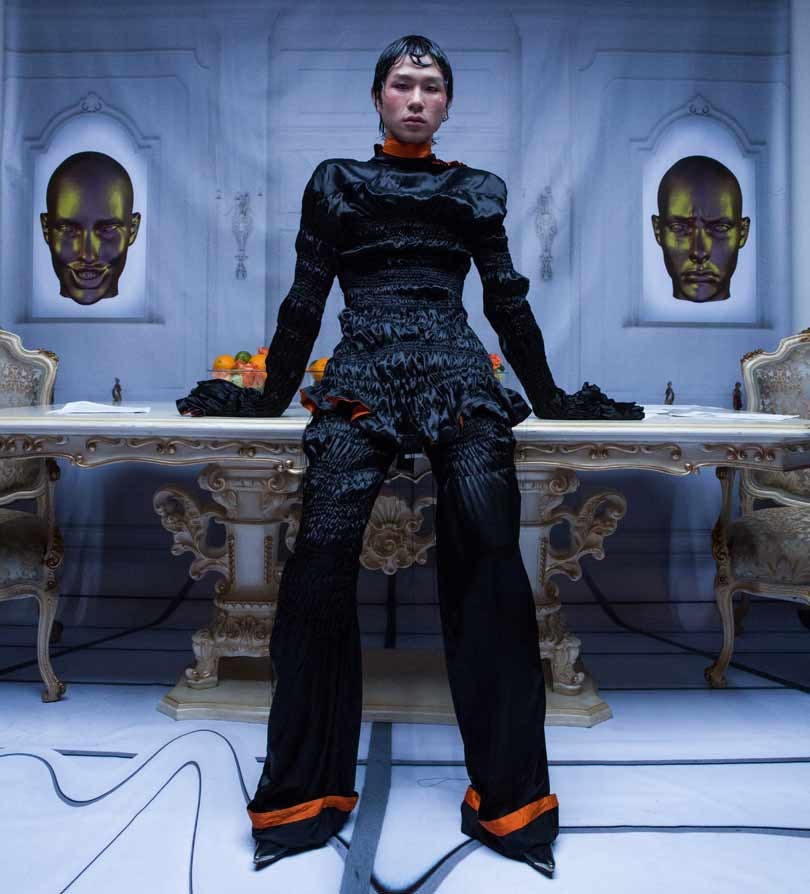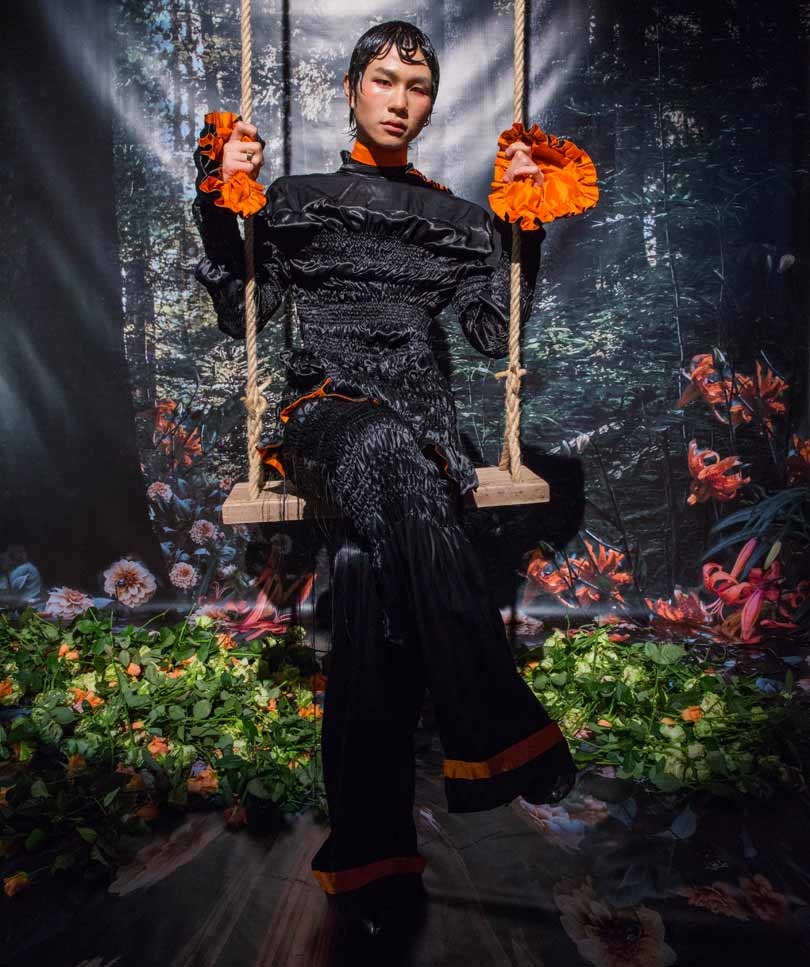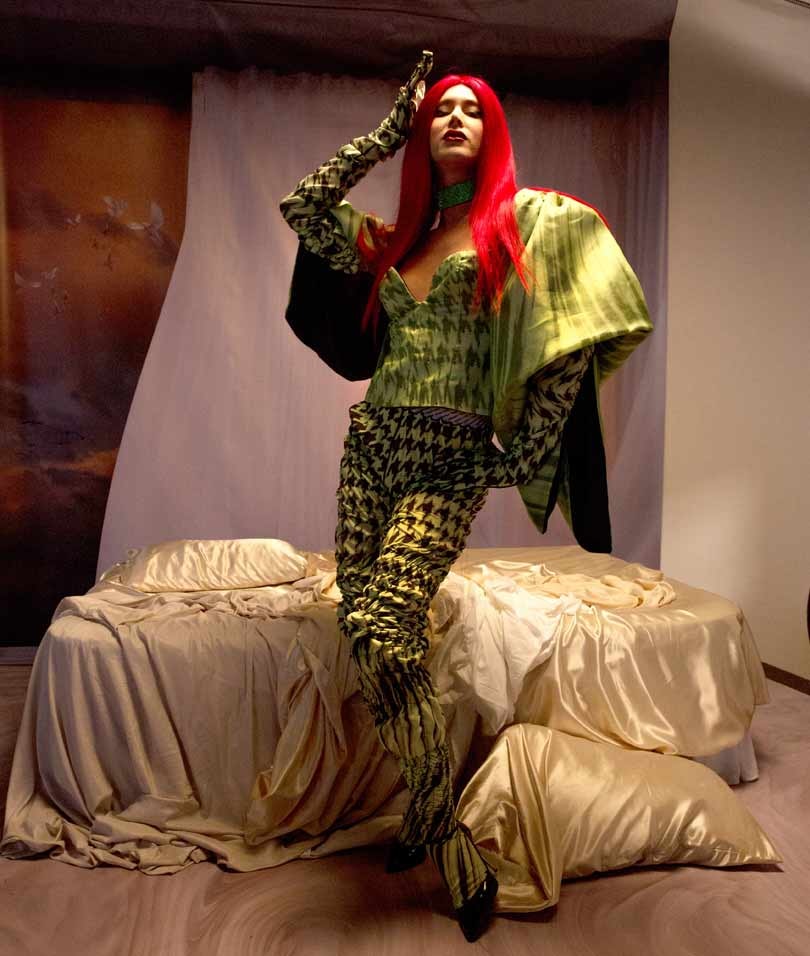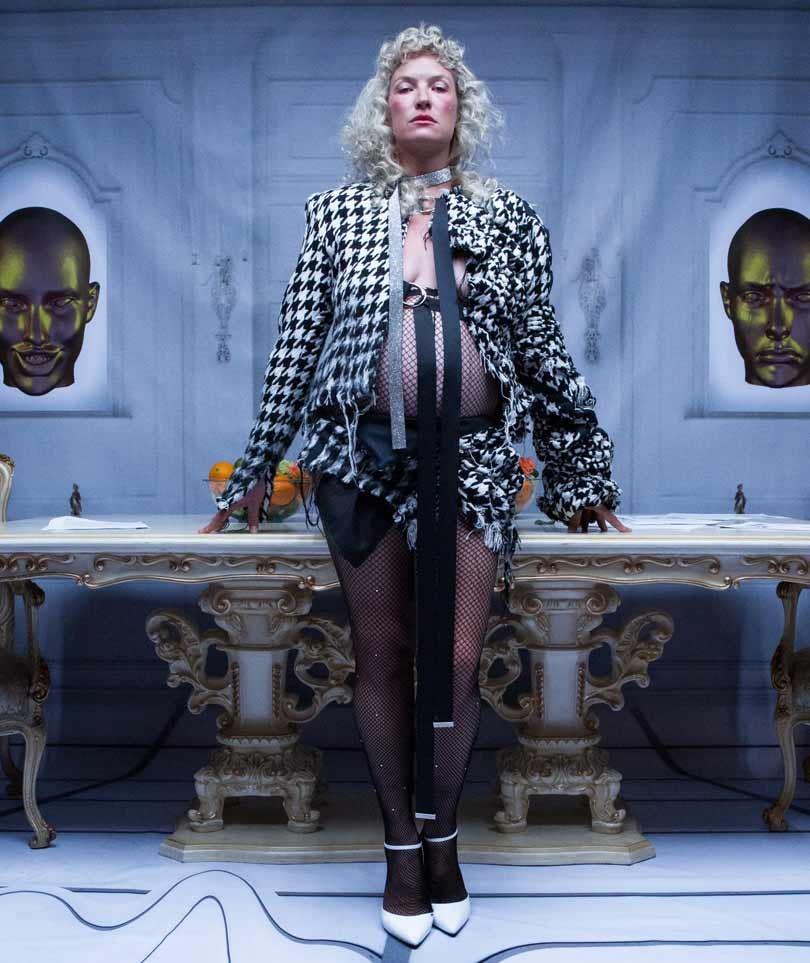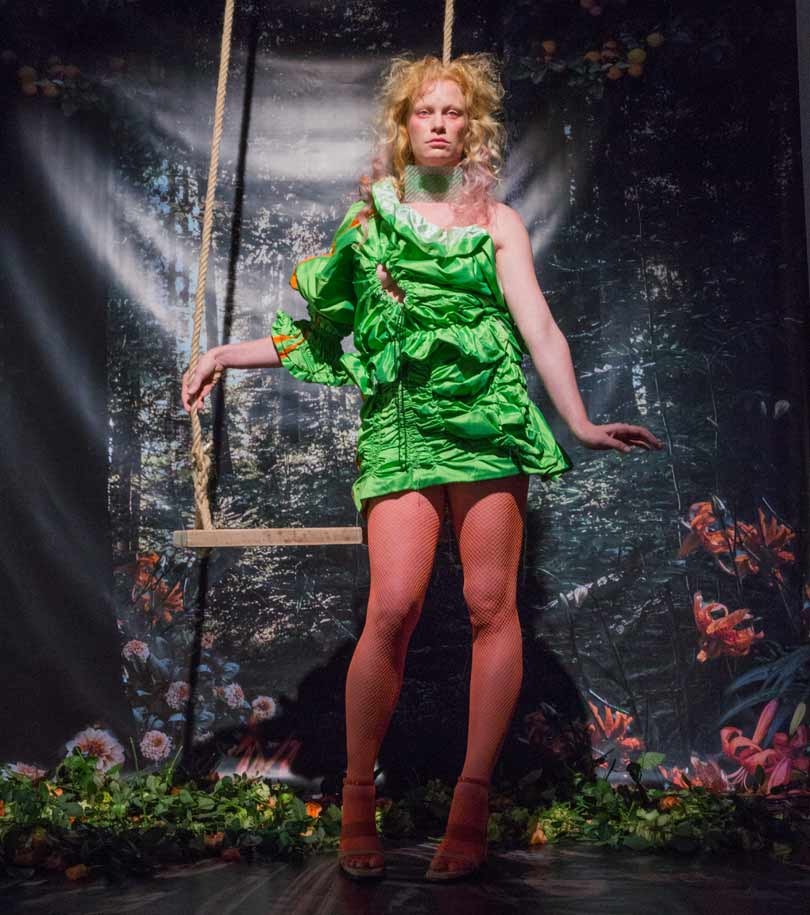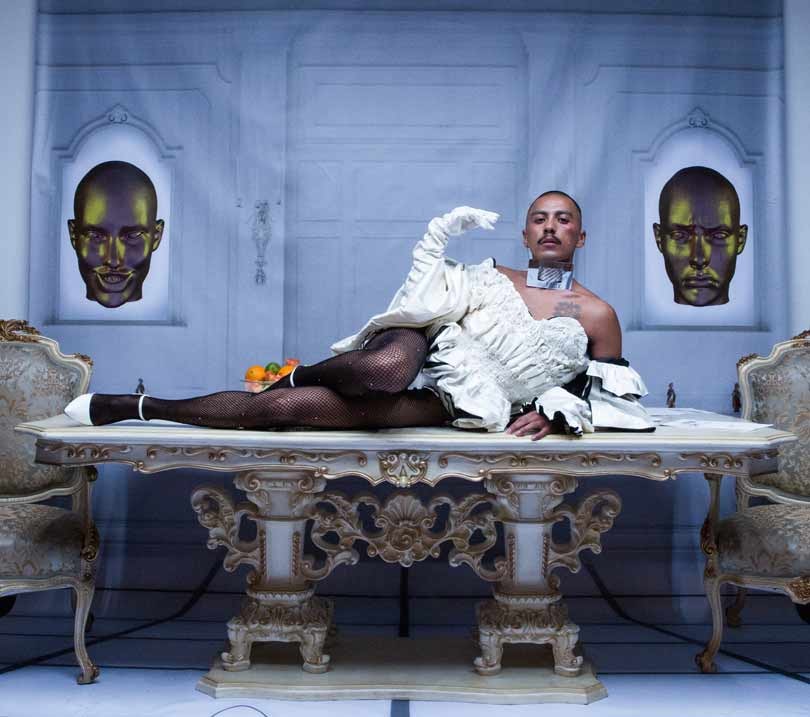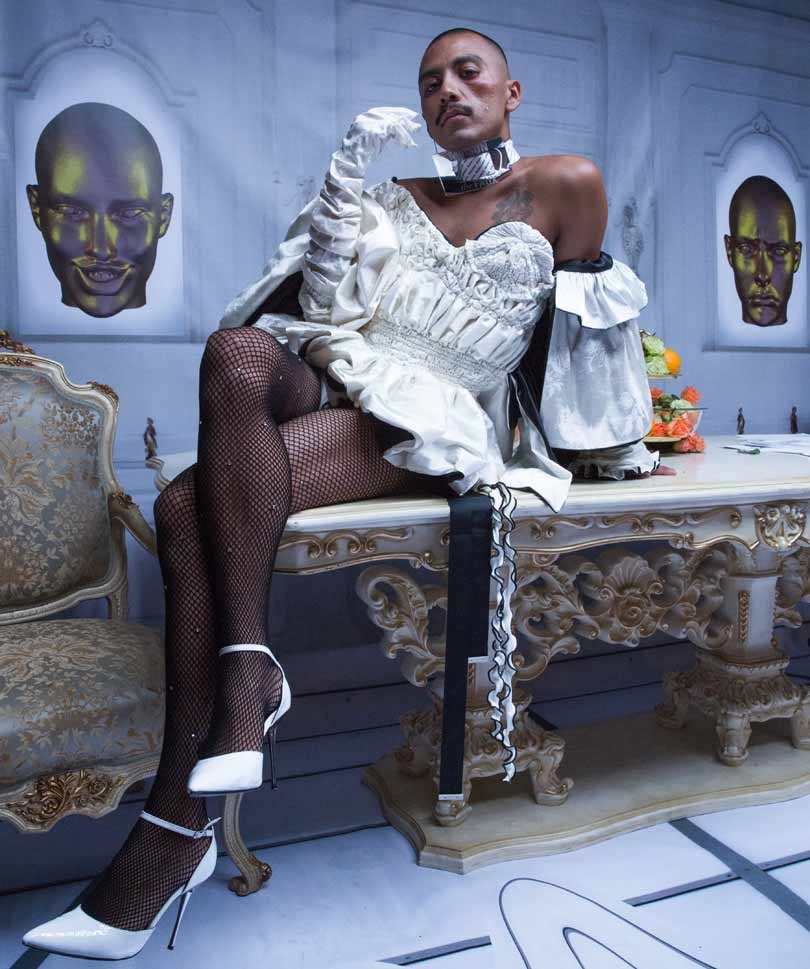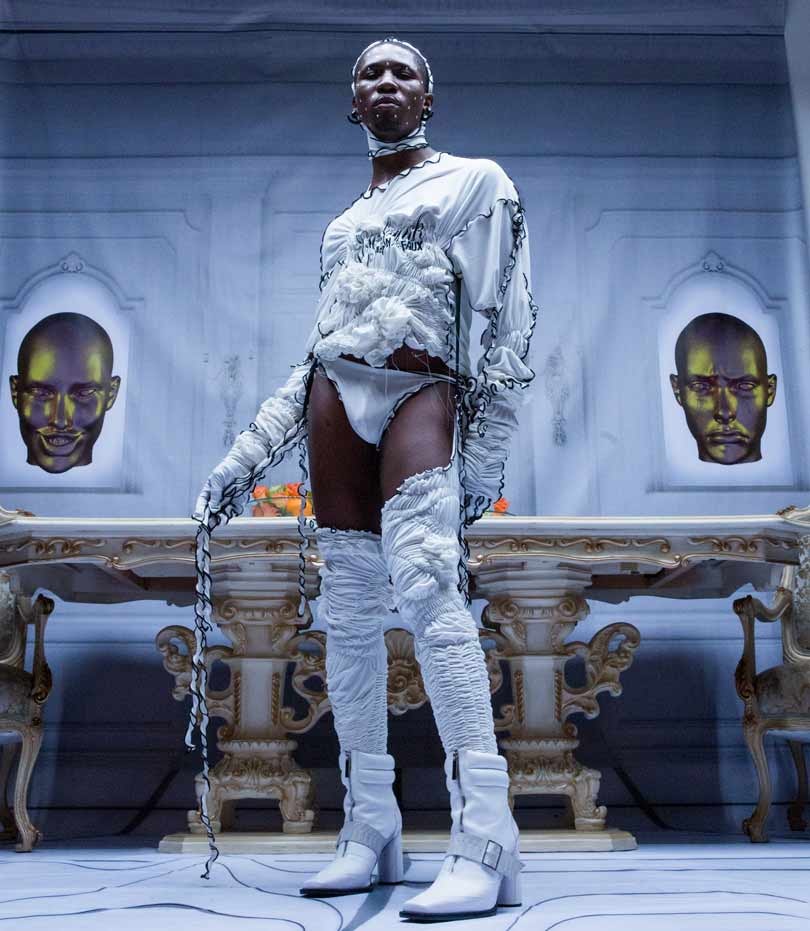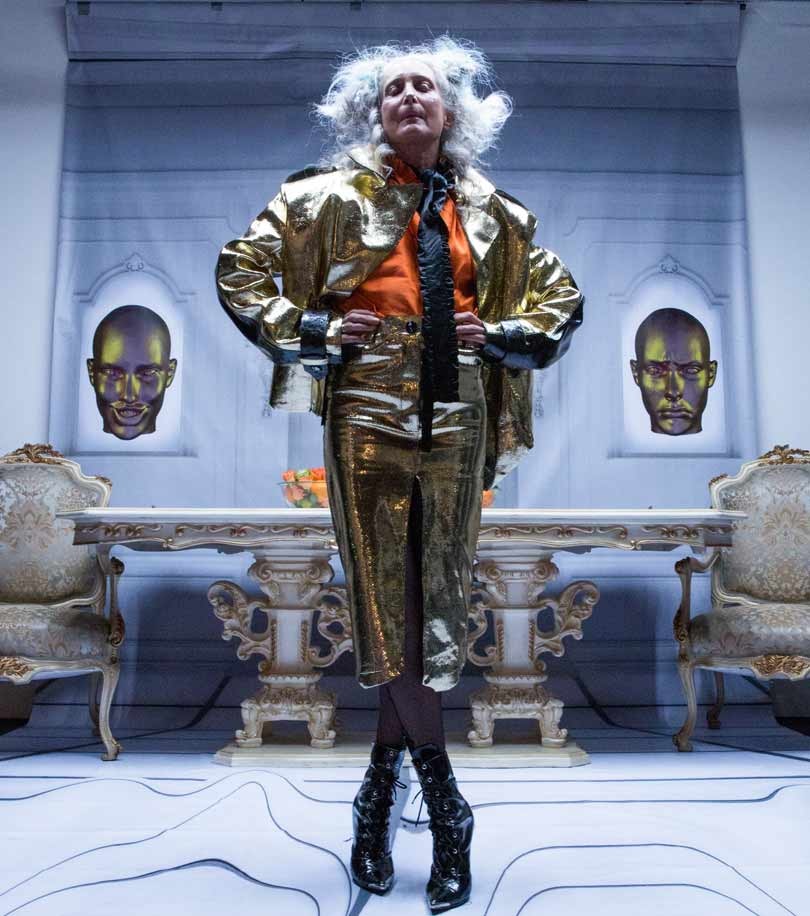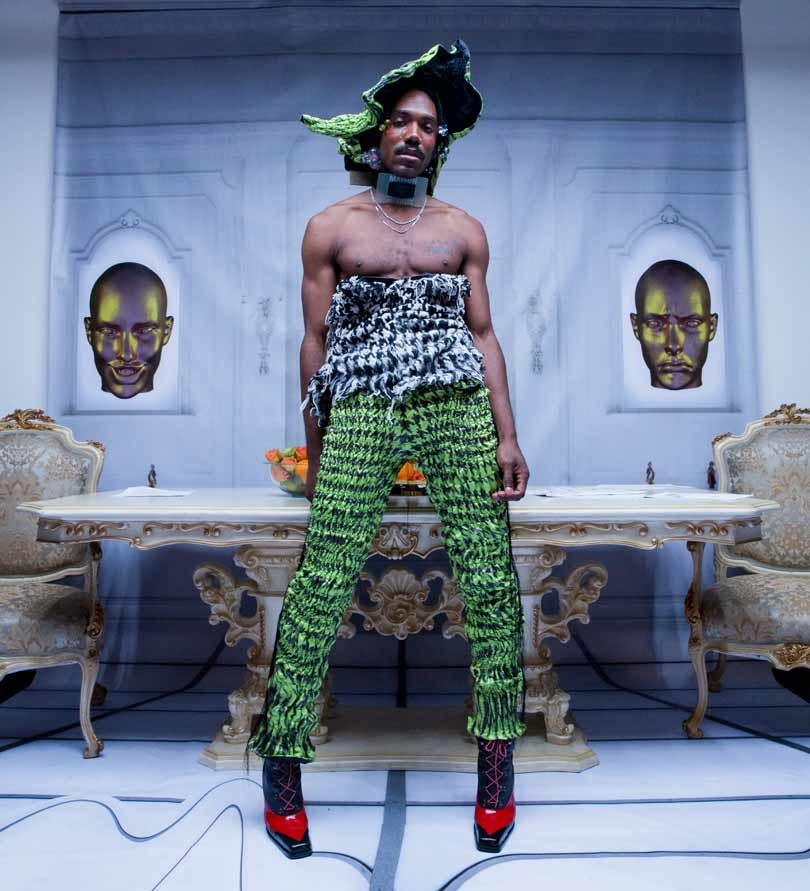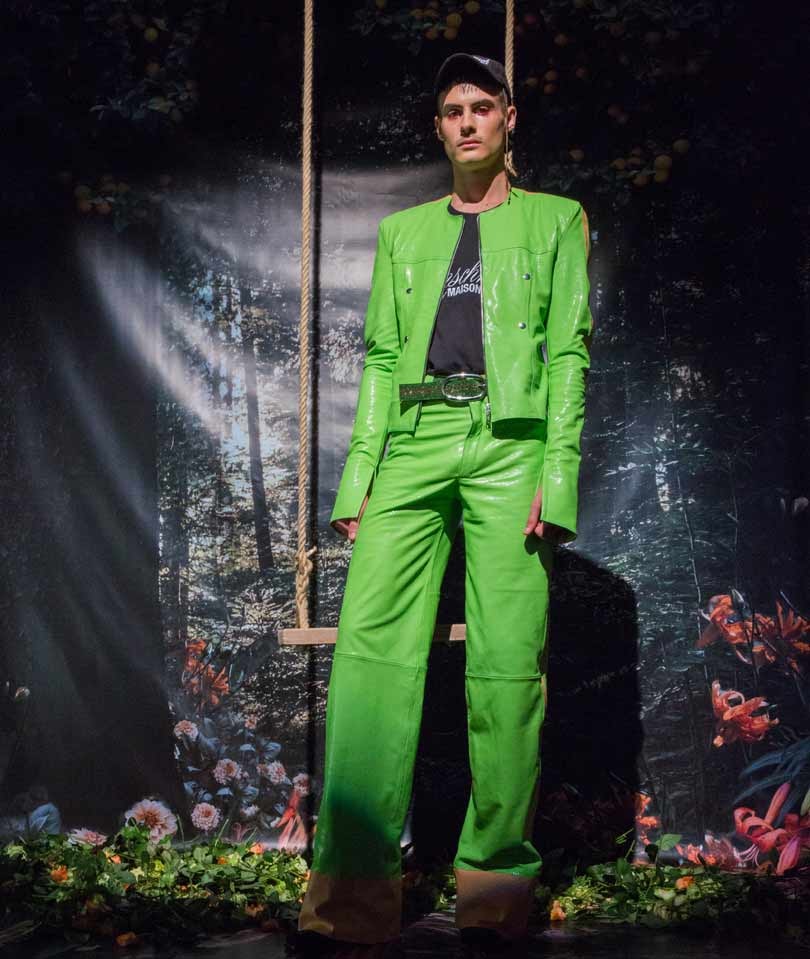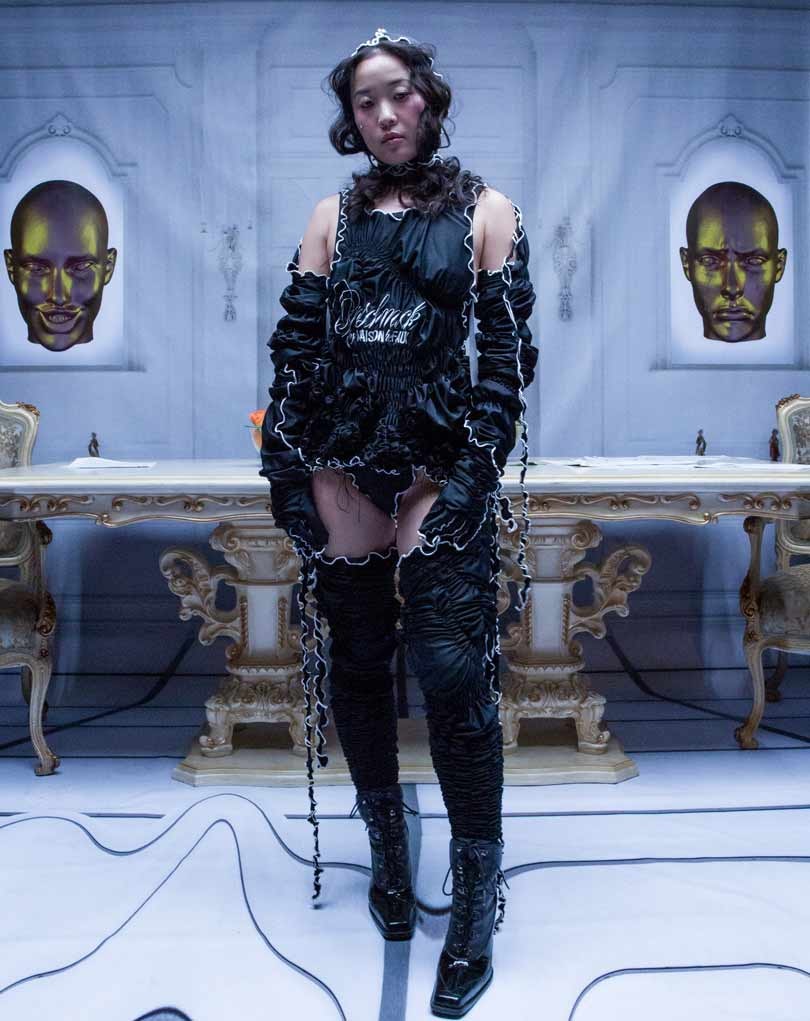 Photos courtesy of Jordan Millington.