Uniqlo have just unveiled their upcoming collaborative Autumn/Winter 2017 collection with London based designer J.W Anderson. The new collection, set to launch September 20, was first announced back in March and sees J.W Anderson collaborate with Uniqlo. Best known for his classical British statement pieces which incorporate bold graphic designs, Anderson blends his design ethos with the Japanese retailer's minimal design and functional wear.
The highly anticipated Autumn/Winter 2017 collection consists of 33 pieces for both men and women, and brings together the innovative mindset of both brands. J.W Anderson has designed British staple pieces including a trench coat, tweed jacket and duffle coat for the collection, which incorporate Uniqlo's HeatTech textile technology to ensure customer warmth with heat retaining technology.
"This line embodies our shared vision of offering elegance, simplicity, timeless comfort, and individuality through LifeWear," said Yuki Katsuta, Senior Vice President of Fast Retailing and Head of Research and Design at Uniqlo. "The inspiration for much of the clothing we wear today was the uniforms, workwear, and sportswear that originated in the British Isles. We have combined the energy, creativity, and traditional touches of J.W Anderson with our fit, fabrics, and functionality, as part of our quest to craft wardrobe essentials that are enduringly appealing."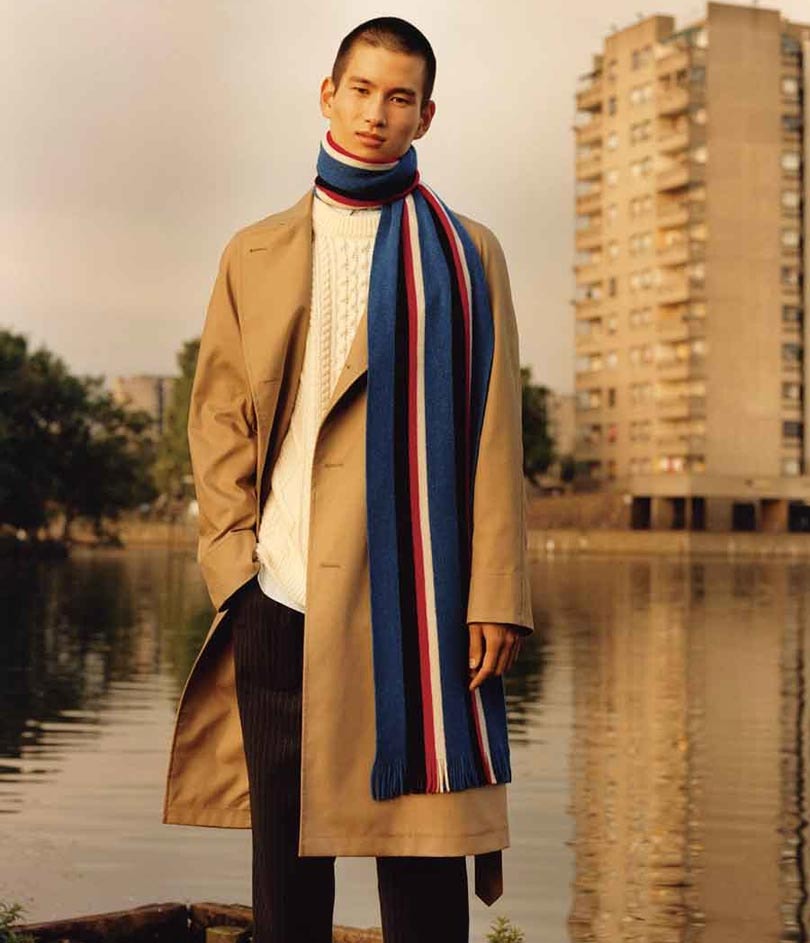 Jonathan Anderson, founder of J.W Anderson added: "I think what Uniqlo and J.W Anderson have in common is the idea of 'making a new product'. That's always fascinating. The idea of reducing something to its essence is a very Japanese cultural thing. It can be culturally, textile, or silhouette driven, but it's about the idea of reducing something down so that you can create the most impact."
Uniqlo, who previously collaborated with Opening Ceremony and Jil Sanders, joins other high-street retailers like H&M, in tapping into designer collaborations in order to offer expensive brands to the mass market, at affordable prices.
"For me, the point of doing this collaboration was that I believe in democracy in fashion, and what I hope will be achieved is that any age demographic can pick up and find something within the collection to relate to. Doing something with Uniqlo is very interesting. It means you come up with a wardrobe which is universal and quirky," added Anderson.
The 33-piece line will be available in Uniqlo stores and at uniqlo.com from September 19, and globally from September 20.
Photos courtesy of Uniqlo