Israeli wedding dress designer Julie Vino showed off her brand's unique creations during the Spring 2019 collection presentation at New York Bridal Fashion Week in New York on Saturday.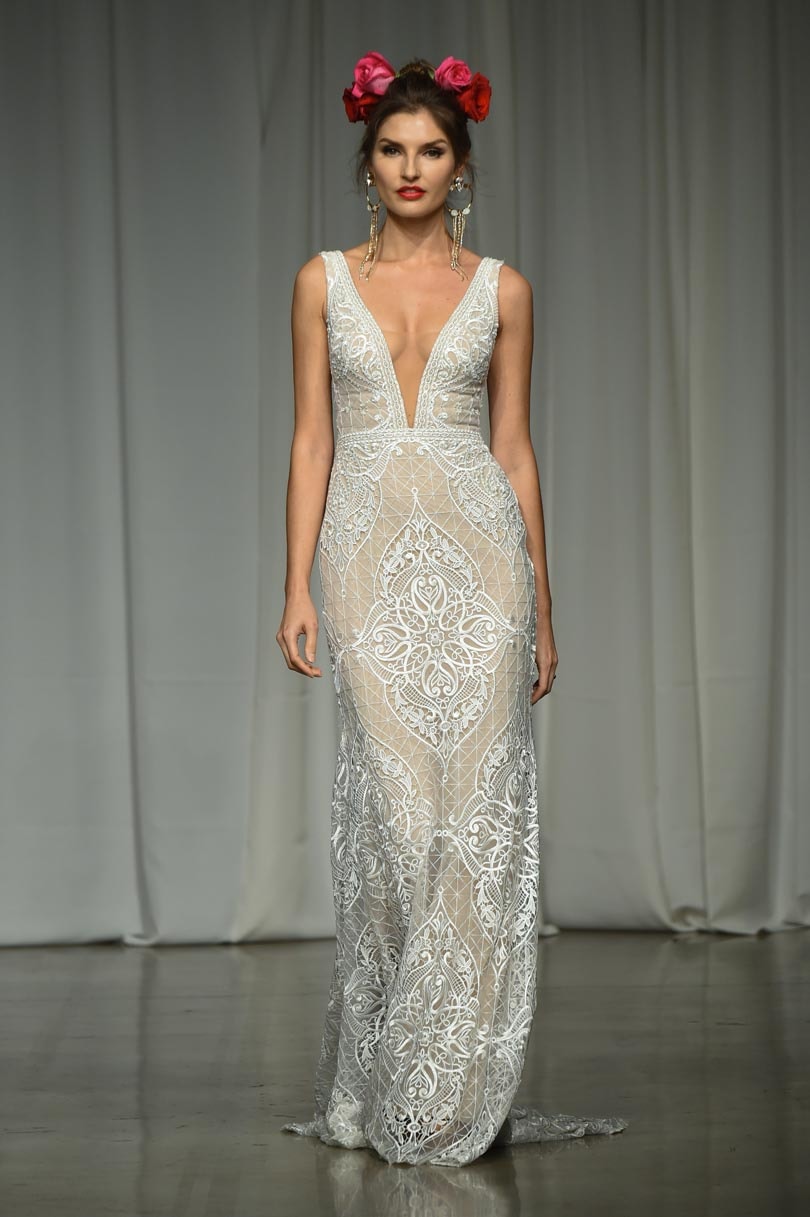 The runway show, held at Metropolitan West, featured an array of distinguishing looks with a range of styles - including plunging necklines, off the shoulder sleeves and dazzling embroidery. Featuring styling by Gili Algabi and accessories by bridal jewelry designer Ravit Avital each piece was also complimented by NU Evolution cosmetics.
While some of the looks are more subdued and refined, others are form-fitting and seductive. Others offer a modern spin on the classic flowing gown, with some featuring finely detailed lace and sparkling beading.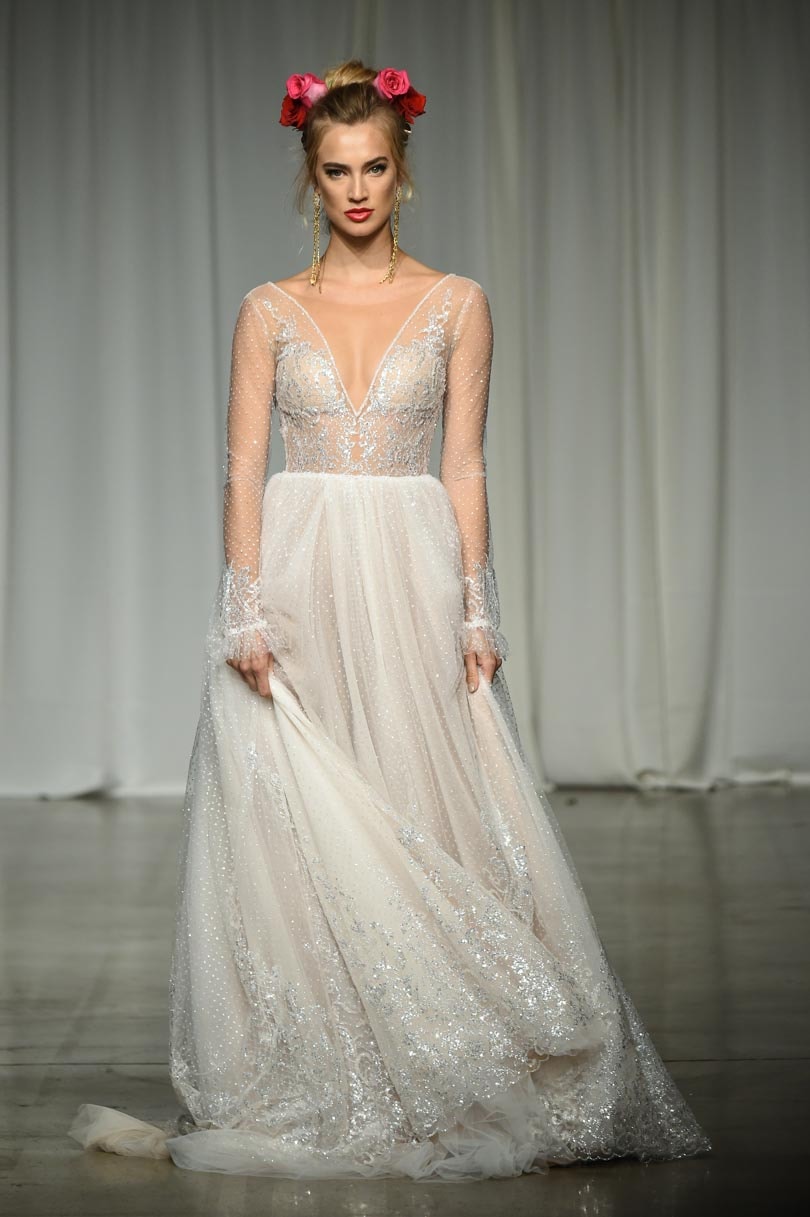 Born in Tel Aviv, Vino began her career working with evening and bridal fashion houses in Canada and Israel and establish her company in 2008. In addition to gowns designed for brides, he also offers evening wear styles and pieces for wedding ceremony guests.
"My stylistic vision is unique and different in the bridal market," she said in a statement. "My bridal dresses are flattering and has a distinctive combination of classic style with modern touch and a strong connection to leading fashion trends from the runways of Paris, Milan and New York."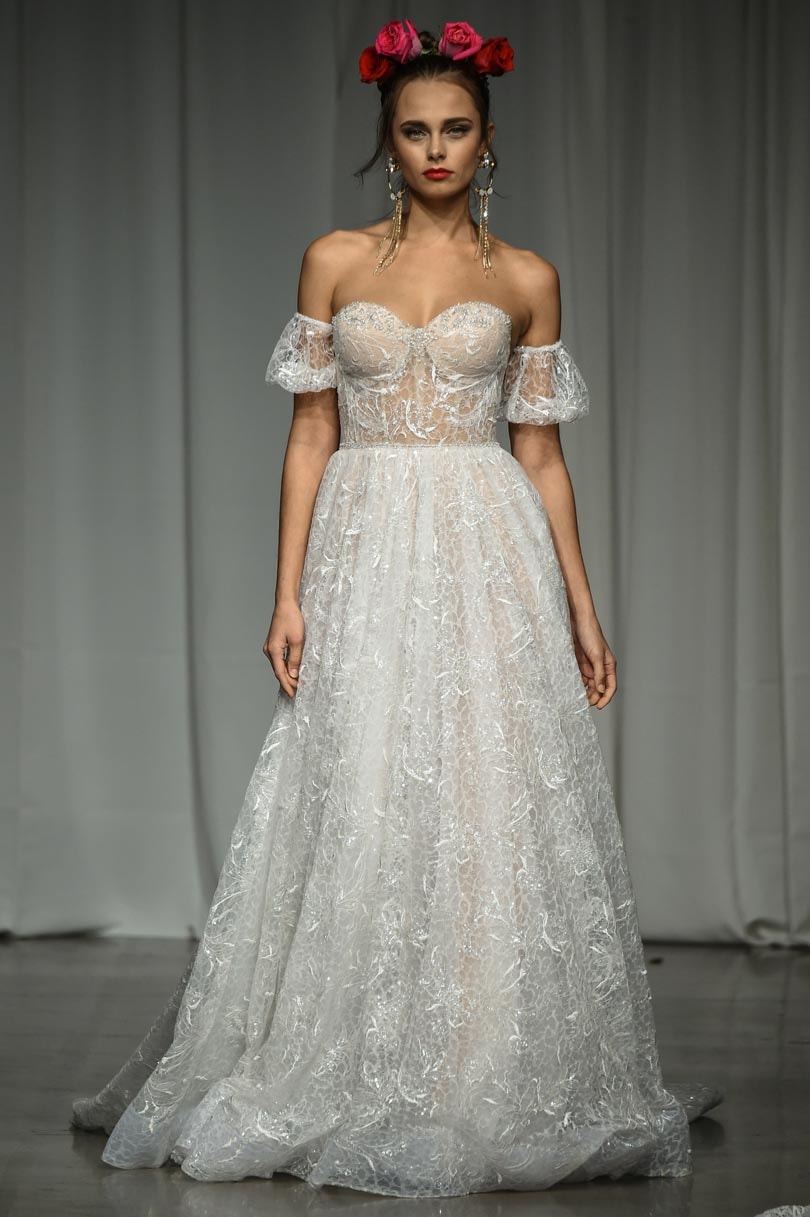 While those looking to purchase a gown from the brand can travel to shop locations in Tel Aviv and Los Angeles, the gowns are also available through Julie Vino's official website.

Photo Credit: Anton Oparin