Just in time for menswear season, Karen Walker has launched her first menswear line called Monumental. Although she has been in the women's sunglasses business for a while, Walker already had a decent male following, which included celebrities like LeBron James and Terry Richardson. She is known for her quirky and fashionable designs with out-of-the-box geometric shapes.
"Men have always enjoyed wearing Karen Walker eyewear in the past and we thought it was about time we gave them their own space," Walker said to WWD. "When we talk about what it is to be a man now, it's such a fluid concept. And yet, there's also this wonderful permanence. We wanted to capture that and be subversive and classic at the same time."
Karen Walker men's sunglasses now available
The line features six styles that Walker likes to Mount Rushmore, as she intends that to be the inspiration for future collections to come. The styles are an interpretation of eyewear from the thirties and fifties made from black horn, tortoiseshell acetates, silver and gold metal, and polarized or classic lenses. Colorways include smoke, brown and green. Price points for the sunglasses range from 220 dollars to 250 dollars.
The collection is now available at Karen Walker stores and retail partners including David Jones, Marc Le Bihan, Boutique 1 and Cloak & Dagger.
The men's accessories market has seen consistent growth over the past several years, making it a better time than ever for Walker to launch. In 2015, Euromonitor reported that male consumers are making more accessory purchases, and department stores like Barneys and Bergdorf Goodman expanding their men's departments.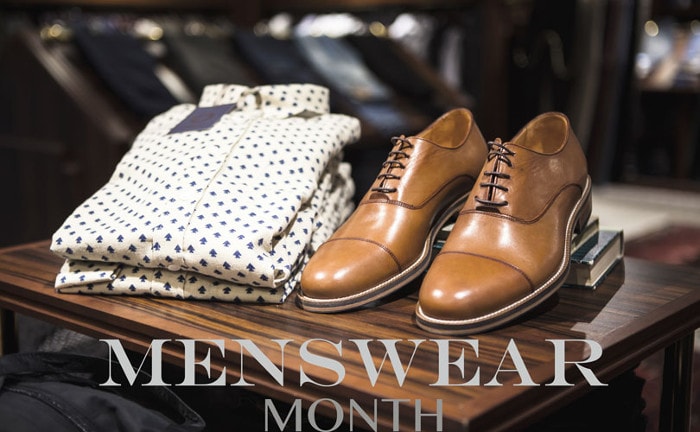 During the month of June FashionUnited will focus on the menswear catwalk season. For all reads, click
here
.
Photo: courtesy of Karen Walker