Designer Kim Jones brought a fresh new vision of streetwise couture to Dior Homme in his celebrity-packed debut show for the fabled label at Paris men's fashion week Saturday.
With so many A-listers cram-packed in the front row that Dior heiress Delphine Arnault and her billionaire boyfriend Xavier Niel had to sit on the steps, old and new money rubbed shoulders with rappers, the Beckham clan, Hollywood star Robert Pattinson, Kate Moss and Naomi Campbell.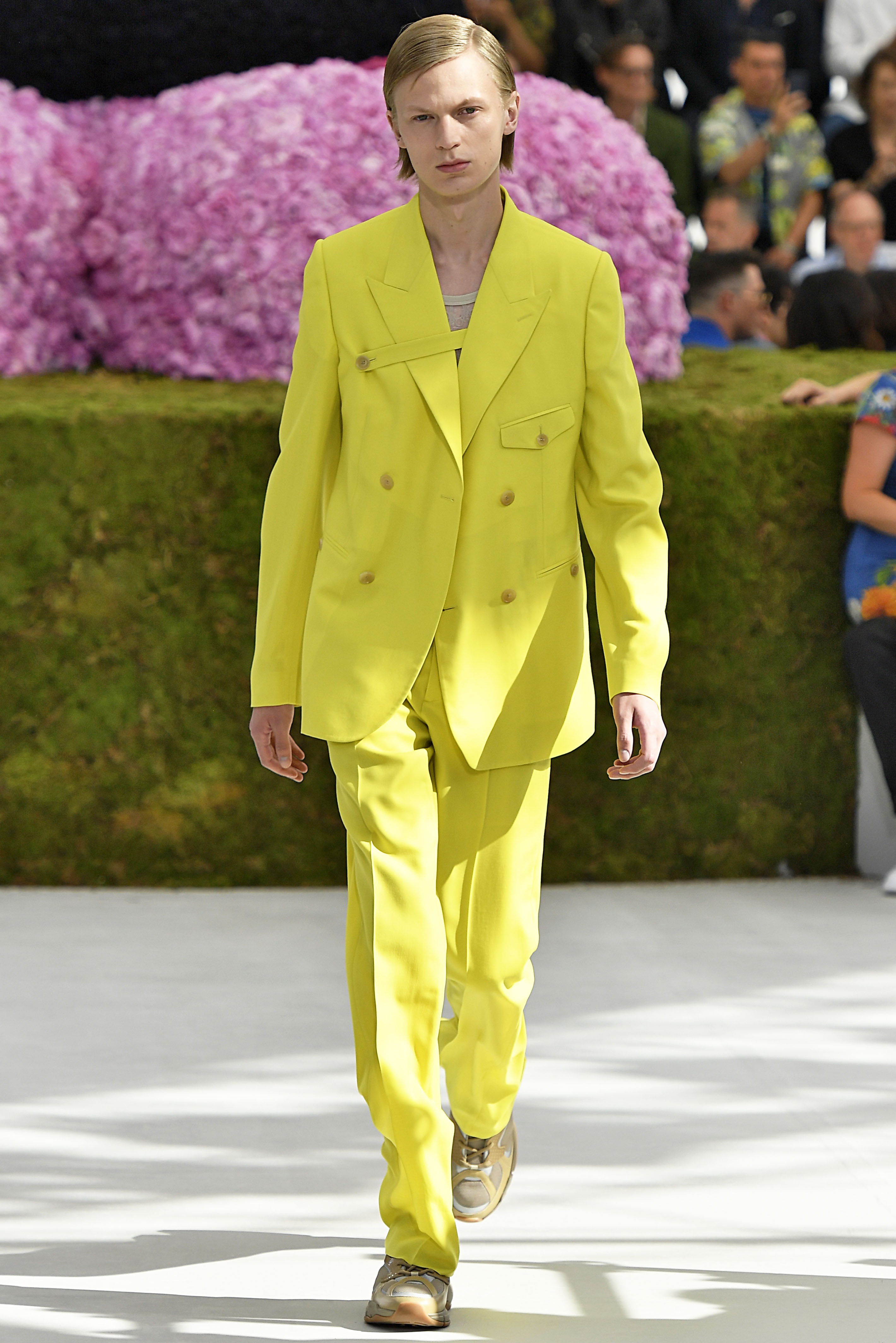 Aristocrat-turned-model Prince Nikolai of Denmark led out a light and bright collection which seemed aimed at draping the discerning millennial royal or plutocrat in effortless cool.
The British creator who mixed class with street at Louis Vuitton, where he hooked up with New York skatewear brand Supreme, had insisted to AFP just before the show that he would take Christian Dior in the opposite direction.
But his first show since taking over in March was a clever mix of Dior's high-end haute couture heritage with Jones' own gift for finely-honed casual chic.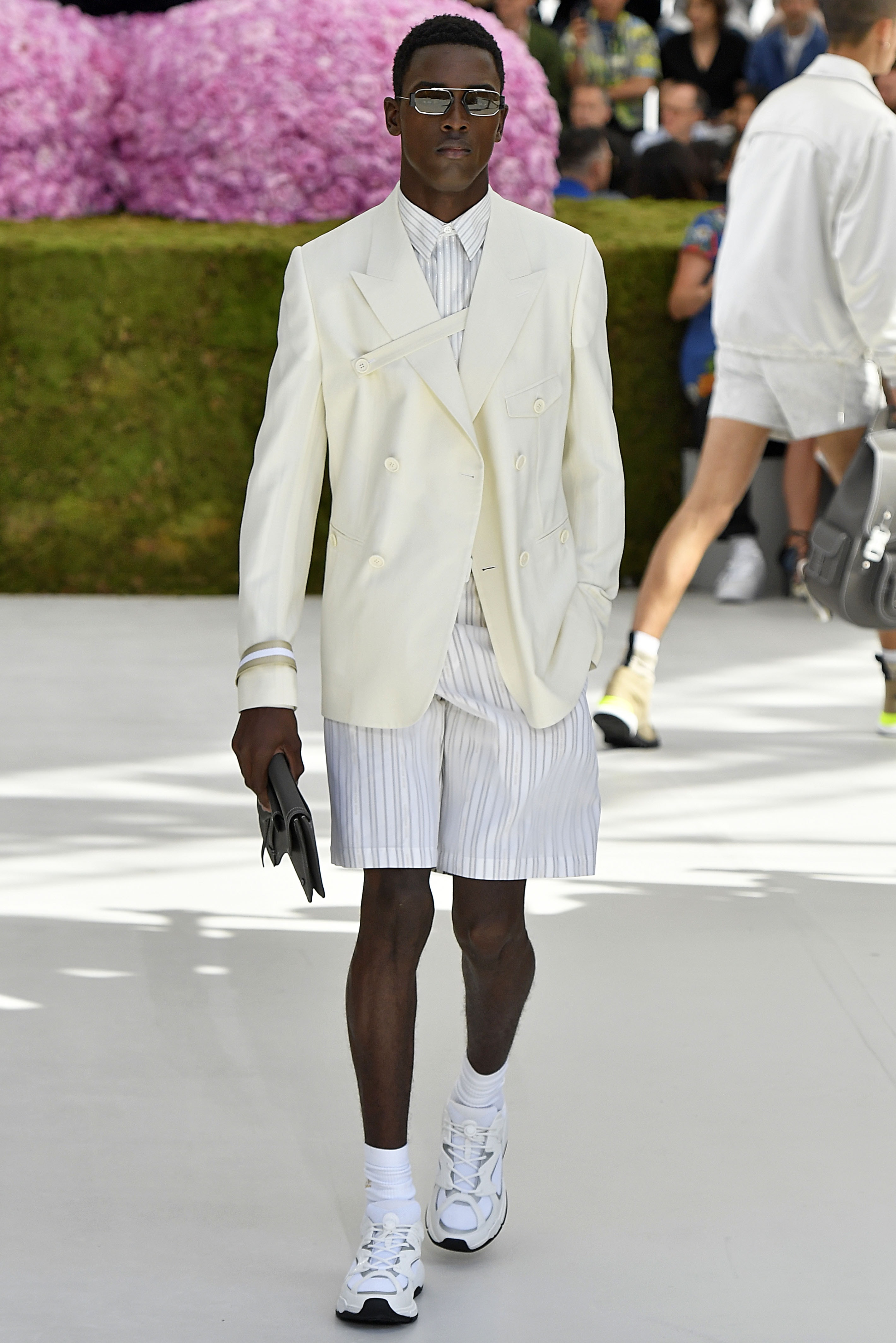 And the big surprise was a street-friendly new line of "C-D" logo buckles, buttons and rings designed to send Instagram wild.
Pink elephant
Jones paid a cheeky hommage to the brand's founder Christian Dior by commissioning US pop artist KAWS to make a 10-metre (33-feet) high statue of him in flowers with his dog Bobby as the centrepiece of the show.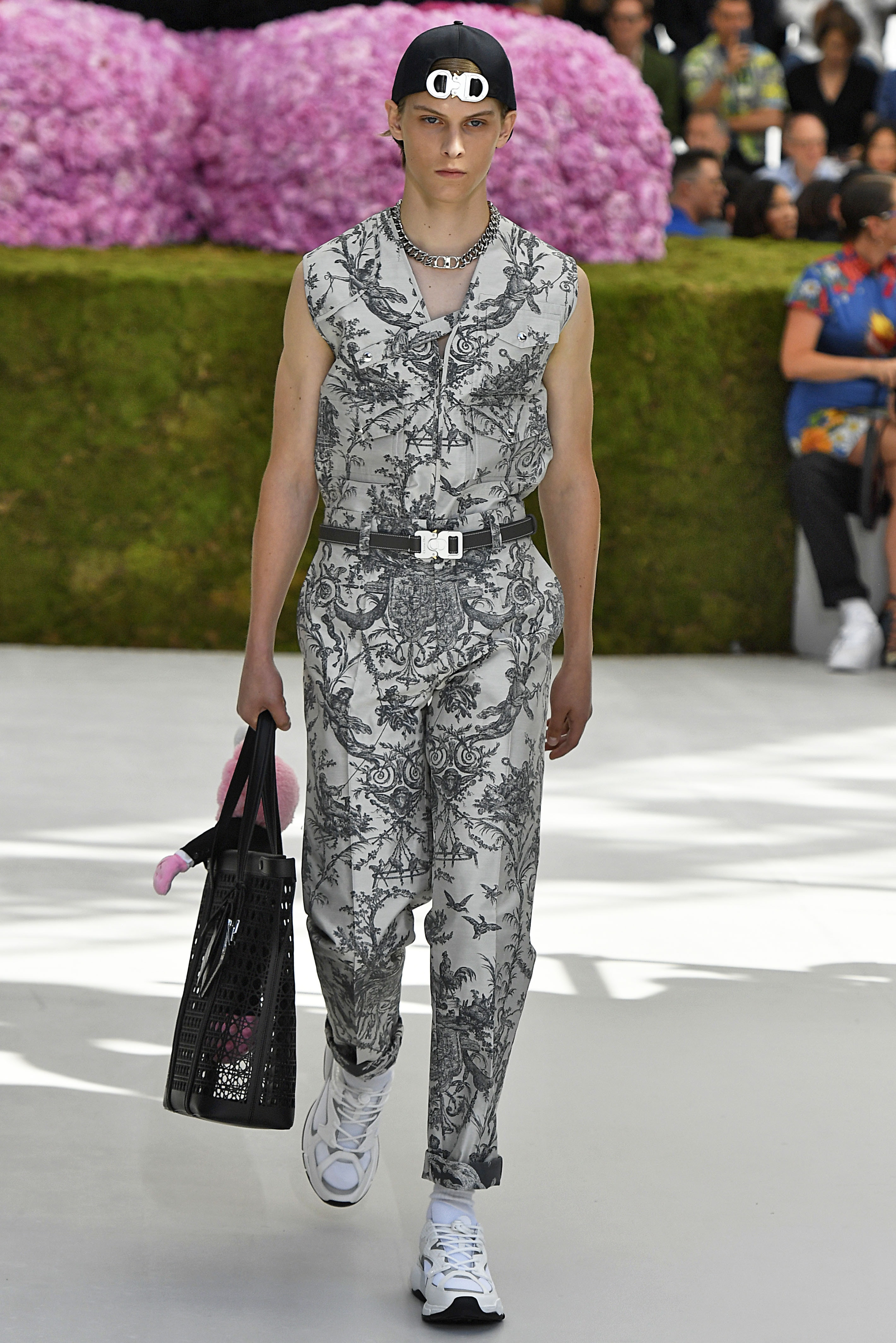 From afar the monumental piece -- made with 70,000 roses and peonies -- looked like a pink elephant in a suit until the last-minute reveal, with "Game of Thrones" star Gwendoline Christine, Kelly Osbourne, South Korean actor Jung Hae-in and Chinese star Huang Jingyu all straining to take selfies underneath it.
KAWS -- who Jones described as "the most important artist in the world for the millennial generation" -- also gave Dior's Napoleonic golden bee symbol a cartoony makeover.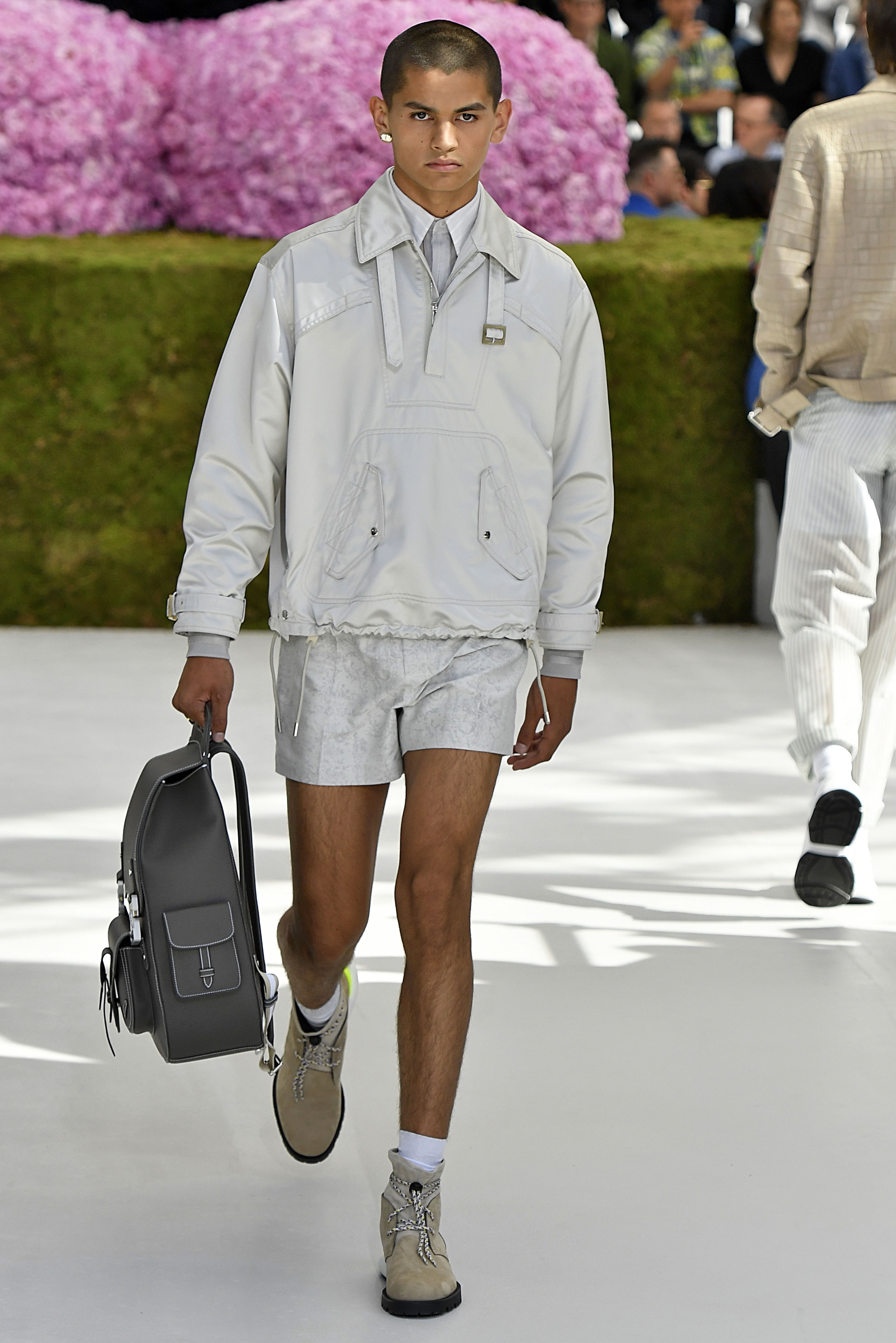 As with many Paris men's shows this week, Jones brought a lighter, more feminine feel with embroidered flowers adorning shirts, coats and bomber jackets, and lots of light grey toile de Juoy and floral combinations that filtered right down to the trainer boots.
Instagram swoons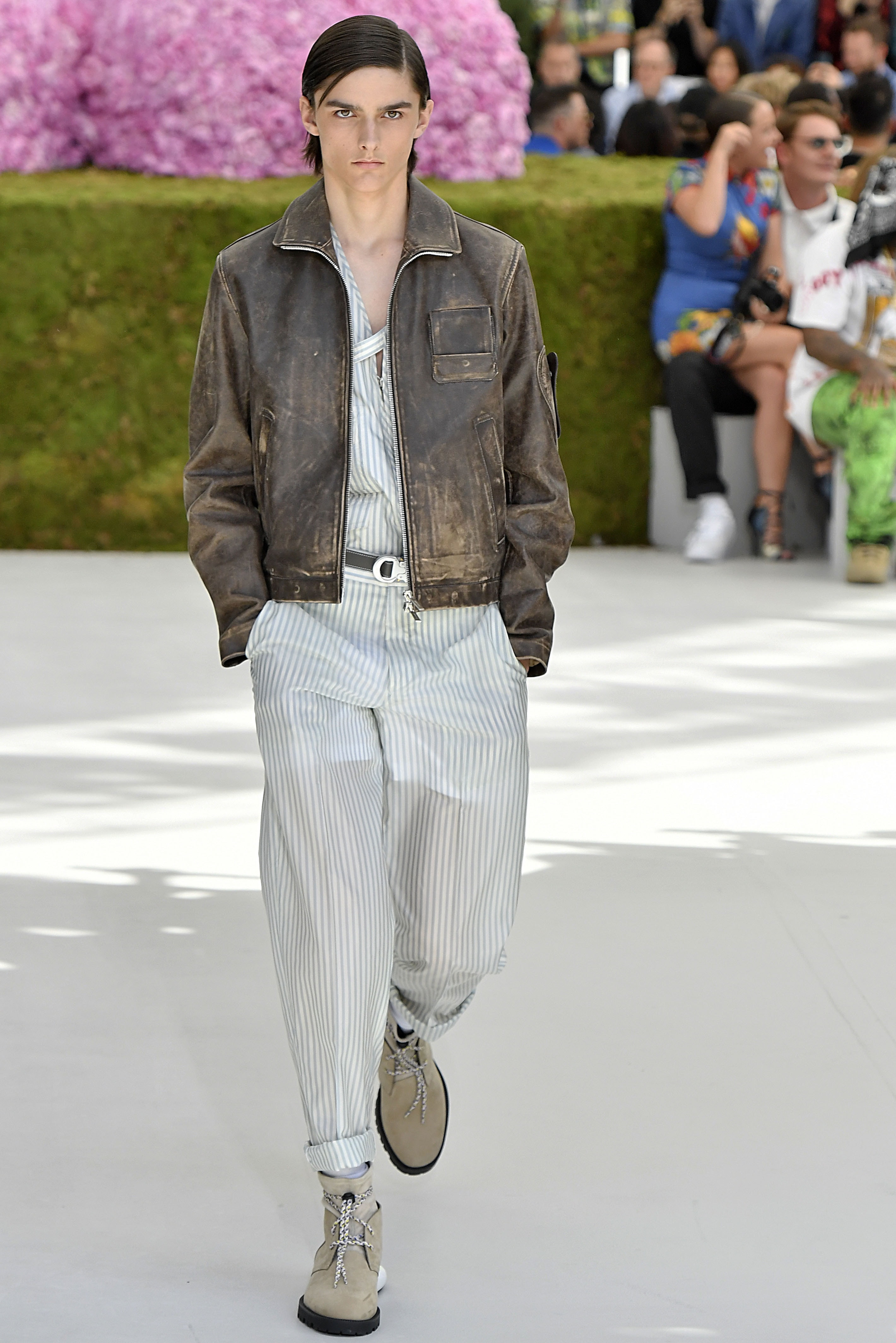 The 38-year-old, one of fashion's hottest talents, further blurred the gender line with transparent shirts with amazingly delicate feather patterns embroidered onto tulle and organza.
"Gender doesn't matter any more -- it's 2018," Jones told AFP, who revived the delicate pinks, greys and blues of the label's early days. "But it is still menswear," the designer insisted. "In LA kids in the street wear pink all the time. So it's not, 'Oh it's pink, I won't wear it', anymore," he added.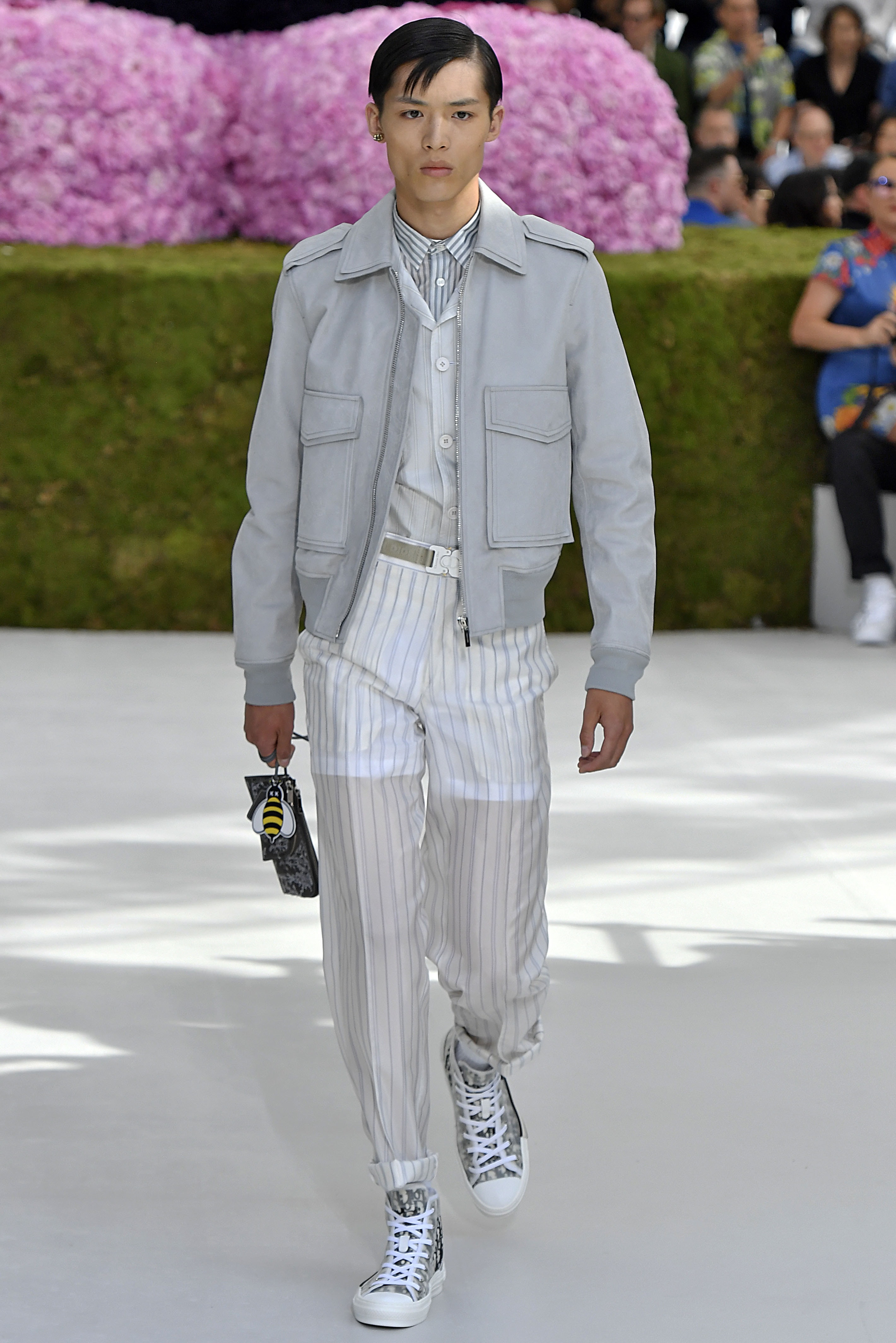 Jones also revived the one-button Dior double breasted suit -- worn with basketball boots and a natty cross between desert boots and trainers -- and DB jackets with a clever buttoned strap across the chest.
And nothing spoke more of his flirtations between street and couture as his silk shirts with a slashed cowl at the back, like the ghost of a hoodie.
One of the first things Jones did after taking over in March was to sign up the Korean-American jewellery designer Yoon Ahn of Ambush and fellow Briton Matthew Williams (Alyx) to make a "C-D" logo for his buckles and accessories.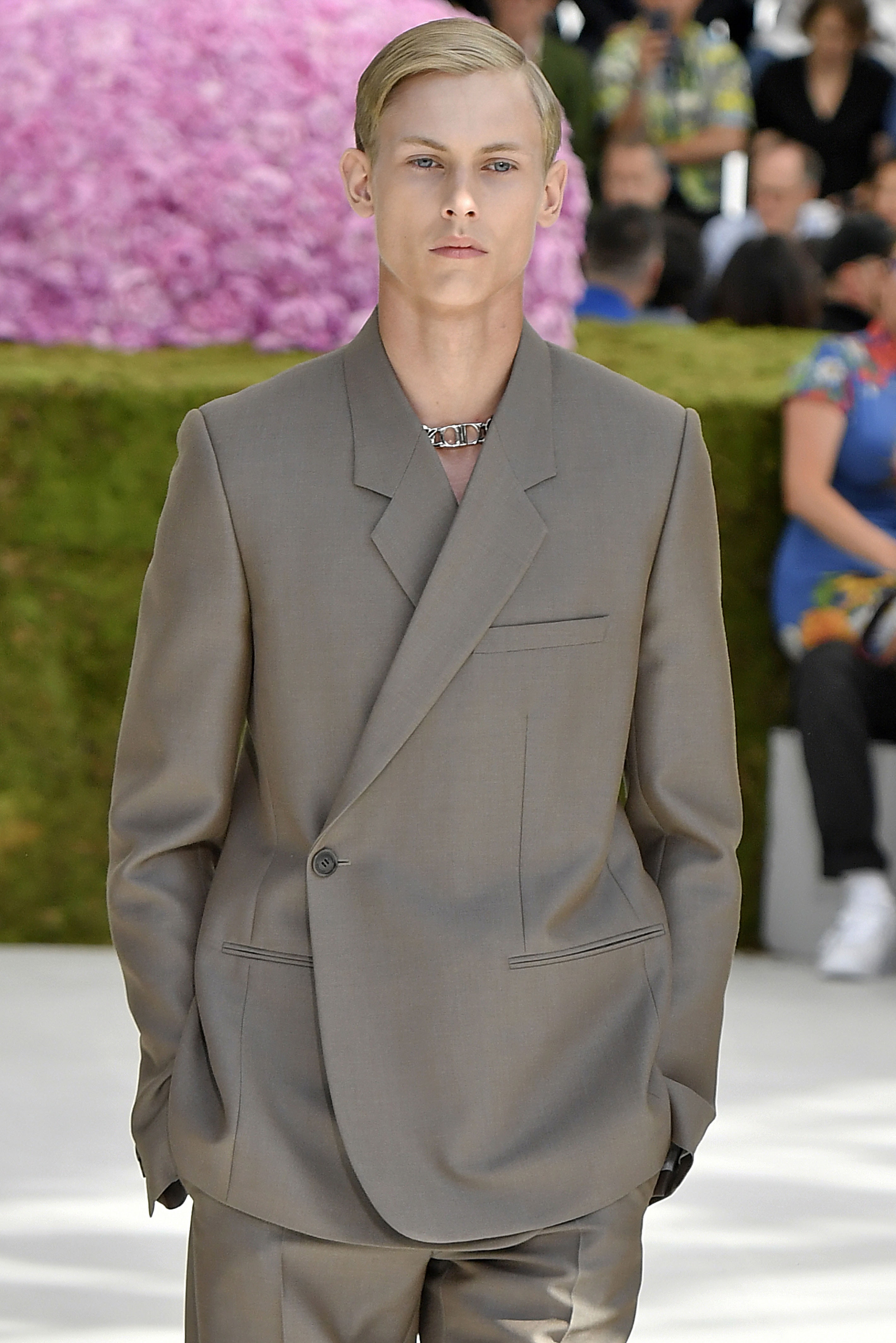 Their creations -- and key chains and necklaces featuring KAWS' new Dior bees -- ran right through the collection and had critics and Instagram swooning within minutes of the show ending at the barracks of the Republican Guard cavalry regiment in the French capital.
Clearly aware he was onto a winner, Jones plucked Yoon out of the crowd at the end of the show to take the bow with him.(AFP)
Photos: SS19 Dior Homme, Catwalkpictures