Kurtis Paul, born out of the back streets of Manchester in the summer of 2015, is aiming to bring a sophisticated vibe to menswear and lifestyle fashion. The brand, coming from a love of travel, recently has come out with a Canvas Collection aimed towards the modern menswear market. FashionUnited talked with the brand's founders, Kurtis and Lloyd Rayner, about the Kurtis Paul brand and the ever-changing retail climate of menswear.
Firstly, tell us a little about the brand's origin and its founders.
The brand was established in 2015 by two brothers from Manchester who felt the frustrations of the current luggage market. Being avid travellers we had tried and tested a wide spectrum of the market and found there were generally two classes; the high street where low quality had almost become accepted and the designer brands where most of the costs were nested in the brand name and not necessarily the product. Kurtis Paul challenges this, it is our driving force to create beautiful products at a reasonable price without a compromise on quality. As an example, our recent Canvas Collection is crafted from a super thick 20oz canvas fabric. The market generally uses a fabric between 13-18oz. We chose this material to ensure the collection has a durable longevity and has a build quality we are happy to put our names to.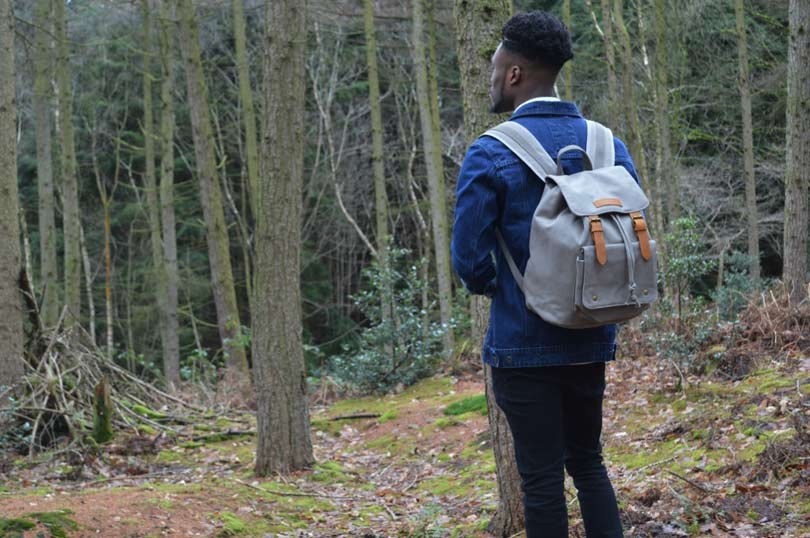 How would you describe the Kurtis Paul brand?
Representing the modern gentleman, Kurtis Paul is a luxury British fashion brand specialising in high quality luggage and accessories. It is our intent to re-define the fashion of luggage and through the use of carefully selected materials we have created three beautiful luggage and accessory collections.
What is the current price range for Kurtis Paul and where is it available?
We believe that a good quality product should not be overpriced and our products range from 40 to 280 pounds.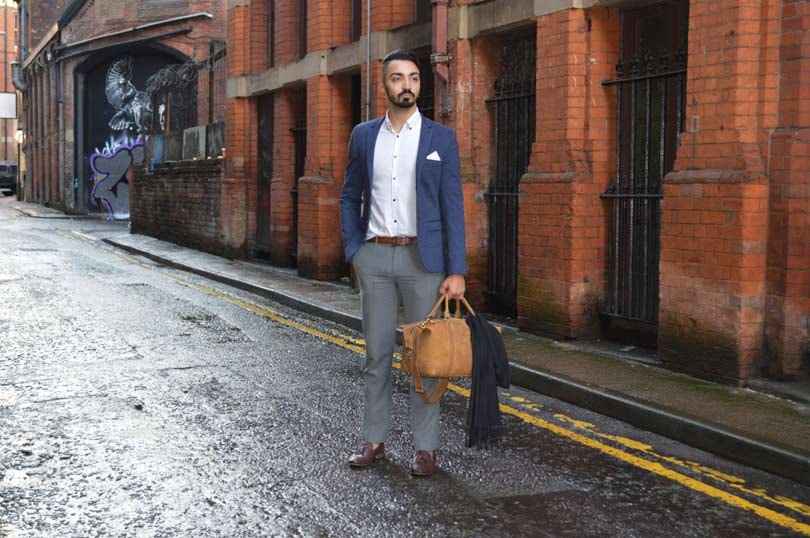 What makes Kurtis Paul stand out from other bespoke and menswear brands?
[We aren't] 'just another brand', we are driven by the desire to fulfil a purpose. For us that purpose is to craft beautifully designed products using materials that will last. We see ourselves as answering the luggage requirements of a demographic we refer to as 'The Modern Gentleman' and through that requirement we ensure that ever product has a specific destiny. When designing [our bags] we thought thoroughly about what it would be used. [For the Columbus] bag made for exploring, we decided to remove the clunky side pockets whilst extenuating the one on the front. It is perfectly sized for storing a map, book or small tablet. Understanding that travellers can be a target to thieves we chose to add an extra level of security, to get access to the central hold the owner must open the top flap and open a drawstring compartment.
In which cities/markets are you hoping to expand to with Kurtis Paul?
We intend on continuing our expansion worldwide. Naturally, dominating the UK market is a must for us, being British this is more of a personal challenge than a business goal. In conjunction to this we would love to continue in the US market. Fashion within the major US cities is ahead of many others and so it makes it the perfect place for a product such as ours.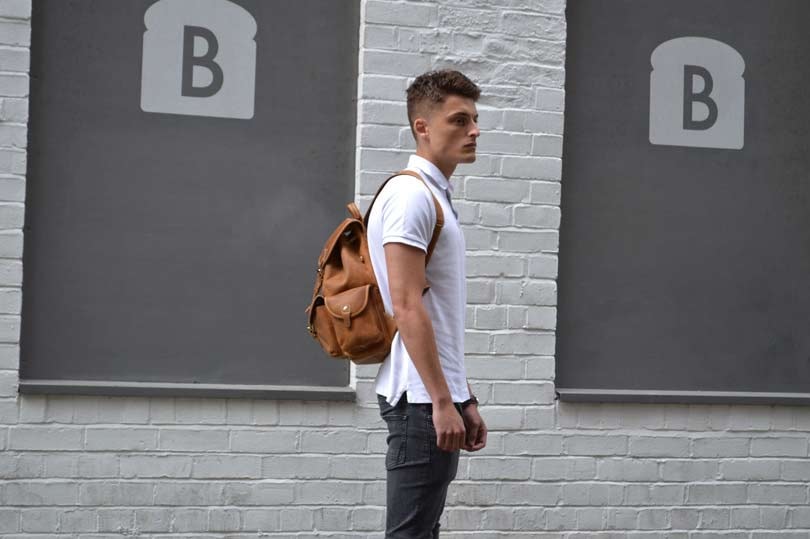 How would you describe your typical customer?
We refer to our typical customer as 'The Modern Gentleman'. As an overview this man is someone who holds themselves in high regards and has a determination to become the best version of himself. He is motivated and committed to living life to the fullest. The modern gentleman takes pride in the way he presents himself, always wanting to be on form he ensures his fitness is maintained. He has a very busy schedule and knows that a healthy body is required to keep his energy levels at their optimum levels.
What would you say are the most current trends in menswear right now?
In my opinion menswear in the UK is starting to transition towards the higher quality. In the last 7 years we have seen a surge of 'on time wear' fashion but as people become more aware of the impact they are having on the society I see consumers spending more money on less items.
How has your e-commerce business grown since Kurtis Paul started?
We have seen great increases in e-commerce and this growth doesn't seem set to slow down. Our team believes that for true growth you much create a precise and easy to articulate vision. We have found that the more we share our vision the more e-commerce works for us.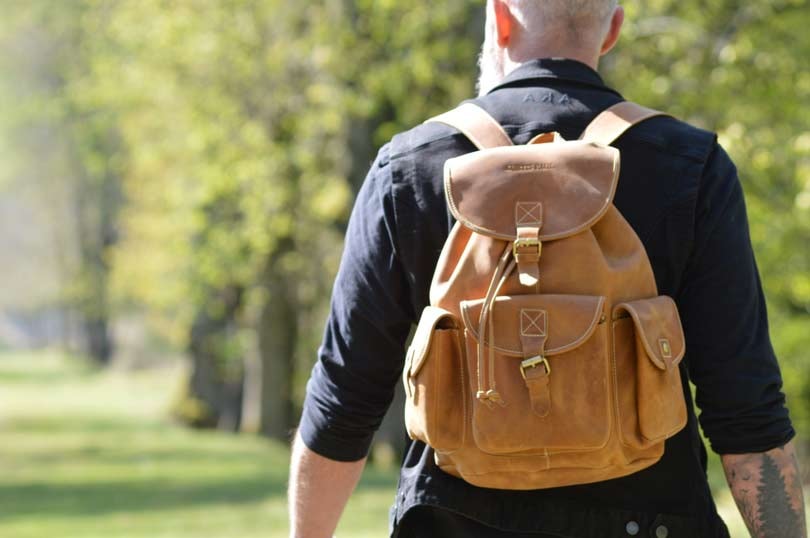 From your website, there currently see any existing retail stores. Are you planning to open any soon? Why or why not?
We don't see the need for a retail outlet, consumer behaviour is changing and people are being more familiar with online retail. This shift is due to a number of advancements, for example an increase in payment security, speed of web technologies and an acceptance from retailers that they must compensate for the lack of 'touch and feel'. Our lack of desire for a retail store is also caused due to our determination to not 'pad' our product ranges. We don't see a need to justify our existence with massive product lines, Kurtis Paul prefers much more to design with specific intent and create products that have a clear purpose.
Do you think it's necessary to open a brick-and-mortar store, with retail's declining climate?
Kurtis Paul sees a culture shift whereby brands must find a way to integrate themselves into the daily lives of its consumers. 21st century retail is less about specific trips to the nearby retail park and more about finding ways to answer questions as speedily as possible.
What trends do you see on the business side of e-commerce?
E-commerce is going to see a shift to where content is king, businesses will be increasingly called upon to answer the day to day problems of the customer and they must win the right before they can actively promote their products.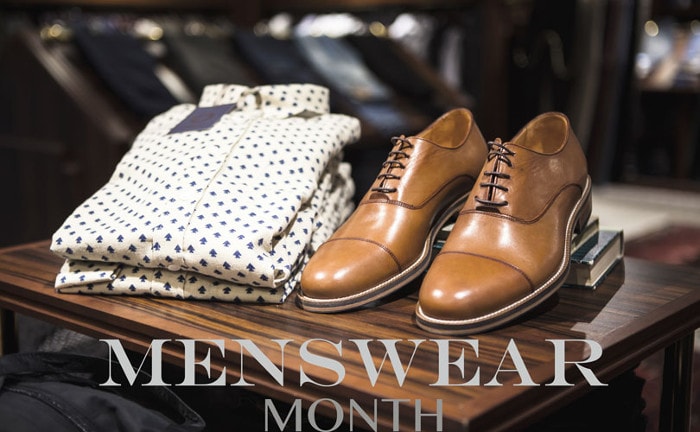 During the month of June FashionUnited will focus on the menswear catwalk season. For all reads, click
here
.
Photo Source: Kurtis Paul