London - Lands' End is setting foot into the sportswear realm with the launch of its debut activewear range on Tuesday.
The new collection is said to have been inspired by the brand's heritage, as well as Land's End chief executive officer and president, Federica Marchionni's own energetic lifestyle. Known as Lands' End Sport, the debut range for men and women is divided into three subcategories: athleisure wear, performance and surf, all build around Lands' End founder Gary Comer love of the sea.
Lands' End to introduce surf, performance and athleisure wear
"Offering products for land or sea is deeply rooted in the DNA of Lands' End," said Federica Marchionni, CEO to WWD. "Gary Comer, was passionate about sailing and the sporting life. I am building upon his vision, taking activewear and ath-leisure from land to sea by introducing the new Lands' End Sport collection featuring new product innovations that will enable our customers to stay healthy and active."
The surf range, the first of the Land's End Sport range to launch, is set to offer full and partial wetsuits for men and women, rash guards as well as long and cropped pants for women and boardshorts and a neoprene jacket for men. "Swimwear is one of our biggest pillars," noted Marchionni said, "so we looked at how we could update it. Surf will be the first lines we're pushing and then we'll add other products throughout the summer."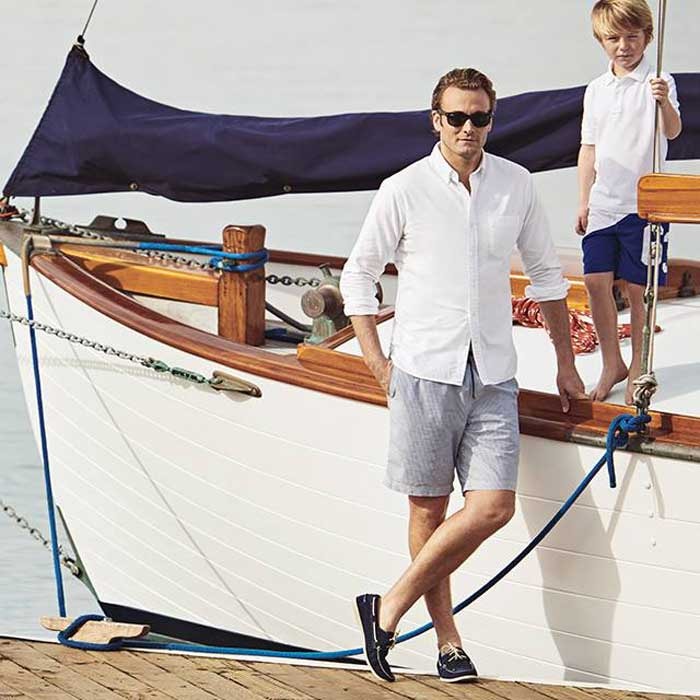 The athleisure collection will feature t-shirts, sweatshirts and polos bearing the Land's End logo, which has been renewed to include mountains, the sky as the sea together with the lighthouse. "Ath-leisure is a big trend and the fastest-growing market in the industry. But it's at our core and a very authentic extension for this company."
The performance wear collection will offer a range of products such as sports bras, tank tops, shorts and sweatshirts, with some aimed at yoga and pilates as well as other low impact sports, and others at running and high impact workouts. The range will consist of fabrics and materials designed to promote breathability, flexibility and support.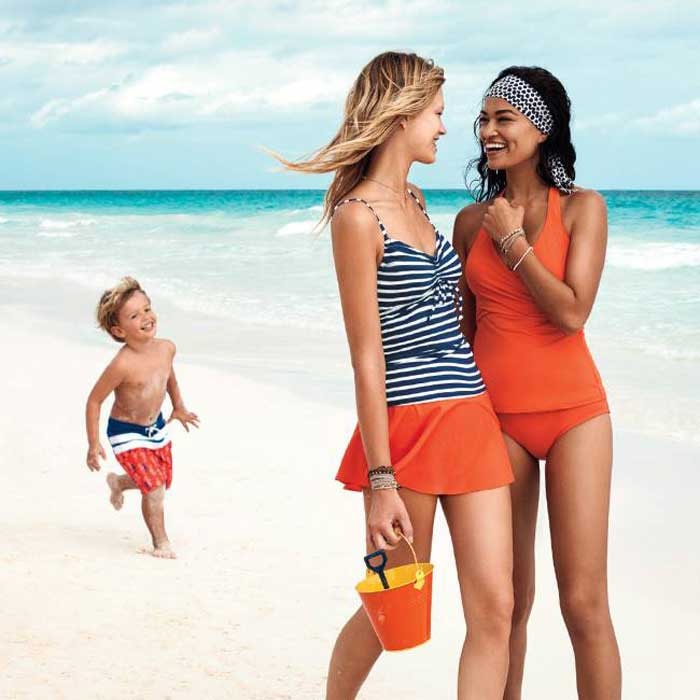 Lands' End Sport is part of the ongoing strategies initiated by Marchionni, who joined the team at Lands' End from luxury fashion house Dolce & Gabbana 15 months ago. Since Marchionni joined the retailer, she has been busy "strengthening the foundation" of Lands' End and using it as a foundation to expand the brand's into new areas, such as Canva, a renewed collection aimed at younger, more fashion conscious shoppers.
The debut range will be marketed to consumer via digital and print advertisements, as well as events and a social media push. However, at the moment, Marchionni does not foresee the range becoming a large part of Lands' End business. But, with time she hopes the range will build up purchase with consumers. "It's a little baby now, but it's one of the bigger opportunities in the market. There are a lot of players and competition, but I believe if we're honest, people will give us recognition for our good quality and service."
Photos: Lands' End, Facebook