London - Only a giant brand like Burberry could pull off a successfully orchestrated see now, buy collection, which take months to prepare and plenty of non-disclosure agreements to avoid any leaks to the press. This time round it was Burberry's second consumer facing show, a move that has thus far been a well-received change.
Shopping from the runway is one thing, having the same collections distributed to your key international retailers who all debut the brand on the same day is quite the other, and a coup. From Selfridges in London to Lane Crawford in Hong Kong to MyTheresa in Munich, Burberry's SS17 collection has landed, it appears, almost simultaneously around the globe and online.
Burberry has merged its labels under one brand
Burberry has been busy these past two seasons, restructuring its businesses, buying back licenses and aligning its brand umbrella. Gone are the Burberry London and Prorsum labels which customers didn't understand. Instead we have one brand, with one vision, with different product categories and price ranges.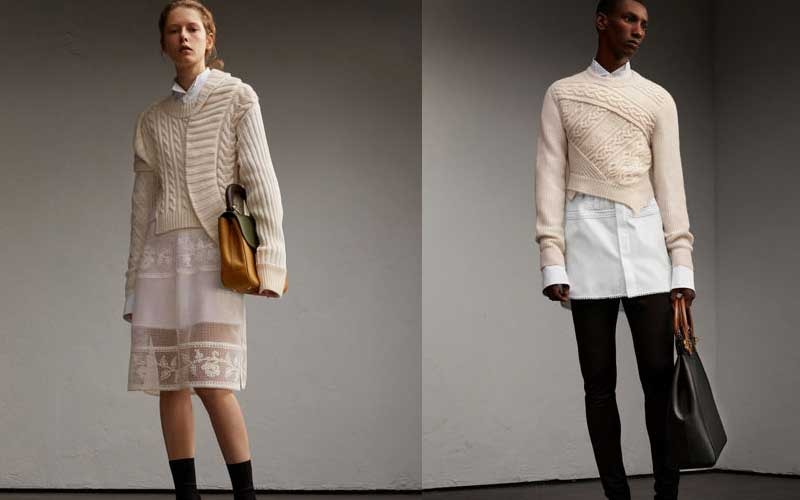 On the runway we saw the most aspirational of the season's offer. Knitwear was a triumph, with sculptural cable knit sweaters in his and her versions, layered over ruffled cotton shirts. Perhaps tired of the plethora of hoodie brands, these sweaters could herald a new streetwear look, if you have a not so street-y budget of 600 pounds.
Another item that stole the show was a unisex gabardine trench coat with exaggerated cuffs and details. Chief Creative Officer Christopher Bailey knows he must balance the heritage of the house with a keen eye on the present, and there were plenty of Britishisms in the collection, albeit updated and refined.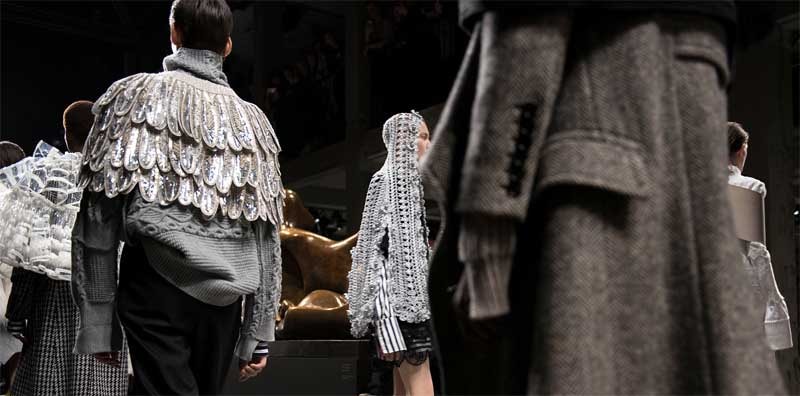 At the end of the show there was a parade of capes, in feather, ruffle and wildly intricate embellished versions with Shakespearean collars. It was the coats seen earlier, however, that were so effortlessly fluid you would never want to take them off.
Bailey this season was inspired by Henry Moore, the renowned British sculptor who had a selection of work on show at Makers House, the venue for Burberry's runway presentation. The musical guest was a performance by Anna Calvi, her band and members of the Heritage Orchestra & Choir.
Burberry's SS17 campaign, which was also released on Monday, was shot on location at the Henry Moore Studios and Gardens in Hertfordshire by British photographer Josh Olins and features up-and-coming models Amber Witcomb and Tom Fool.
Photo credits: Burberry.com