Lipsy's Manchester location has been given a makeover by creative agency Dalziel & Pow. Located in Next at the Arndale Centre, the boutique has been reimagined with a classic art deco feel. Pale pink and velvets now radiate from the Lipsy's new 'Luxe' retail concept. Meant to evoke the feel of a retro hotel, the store features bellboy rails and a gold reception desk. Features like bookshelves and an internal window column top off the outlet's edge.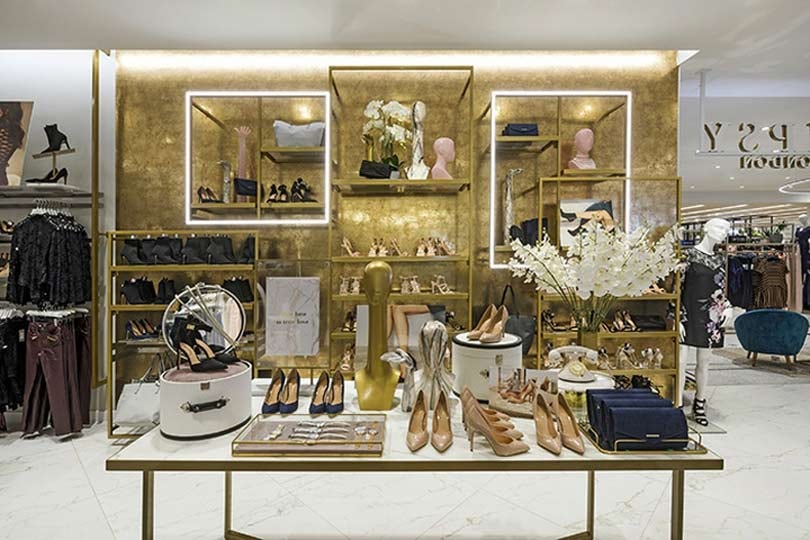 The in-the-round design is also complemented by gold-coated disks and rails - that accentuate the showcase of seasonal clothing and accessories. Gold-metallic walls serve as a backdrop to the redesign, which is complemented by pale pink seating that allows shoppers to recline in style.
Tech-savvy shoppers can enjoy a digital shopping experience utilizing iPad-sized screens that show seasonal offerings while a large screen outside also offers a visual display for customers.
The design overhaul is part of a redevelopment of the three-floor Next flagship.
Images: Daiziel & Pow