American mattress company Serta is bringing its expertise in strength, resiliency, comfort, and more to footwear in a new collaboration. The brand has partnered with hip-hop musician, producer and designer DJ Clark Kent to create a limited-edition sneaker that features its iComfort by Serta UltraCold System technology.
Known as the iC1, the sneaker is designed to keep feet cool and comfortable, using the brand's UltraCold carbon fiber-infused memory foam and high-performance Max Cold fabric. To add more of the mattress brand's character to the style, each shoe—which is handmade for Serta by DJ Clark Kent and Garrixon Studios—is numbered and includes a mattress tag with special collection details.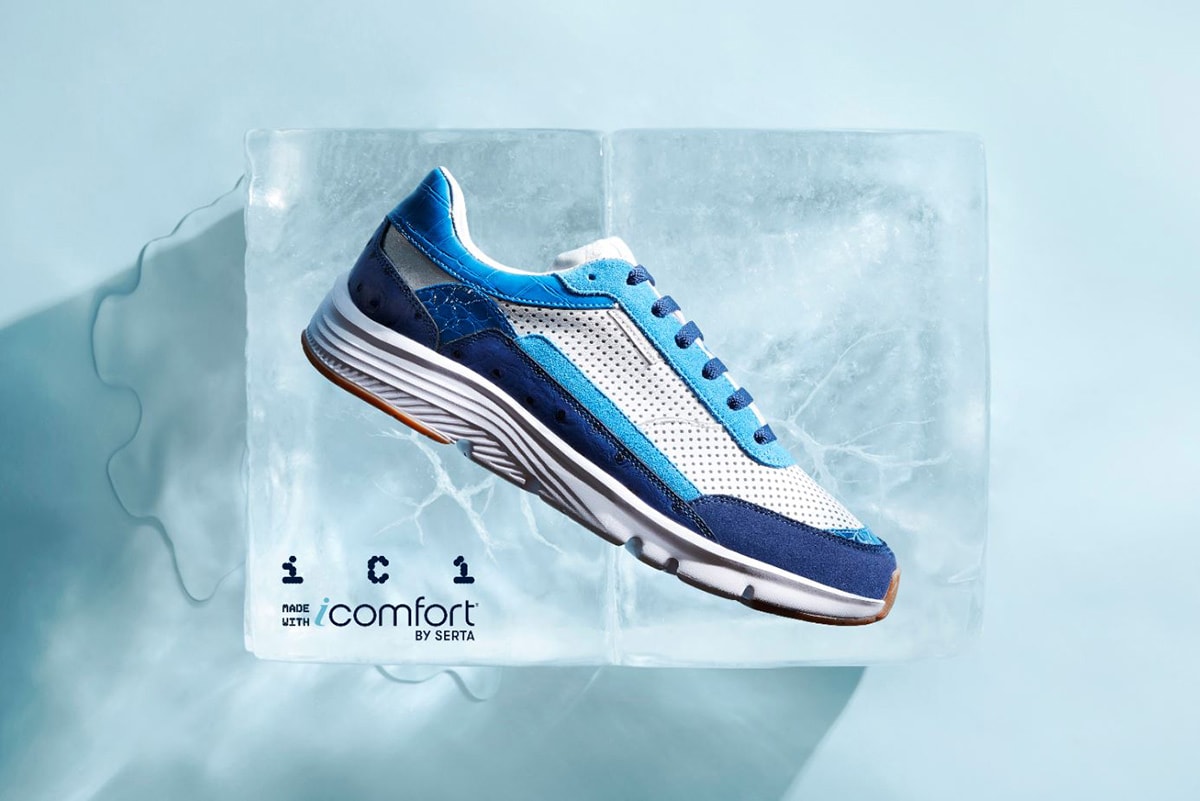 The unisex iC1 is available for pre-order online now. It will also be available to purchase in-store at Urban Necessities retail locations in New York and Las Vegas beginning on Dec. 10.
Images: Courtesy of Serta