Proving that the show must go on, albeit with dignity, Milan Fashion Week saw Donatella Versace pay homage to Prince, who's iconic soundtrack flooded the Versace catwalk with a series of classics and unreleased tracks by the late artist. The brand issued a statement which read: "Donatella would like to use this special occasion as an opportunity to share this incredible music from a dear, and much missed friend."
Marrying sportswear with ready-to-wear, Donatella opted for lightness for spring summer 2017. Silks, nylons, second-skin leather and fine gauge knits dominated the catwalk. Sporty leggings and shorts put the focus on outerwear, which was unfussy with the just the right amount of utilitarian detailing. A supple suede coat and black nylon parka, both lighter than light, were just two of the hero pieces.
Vivienne Westwood, SS17
The cropped candy apple red velvet trousers that opened Dame Vivienne's show proved this designer plays by her own rules. What followed were equally sartorial challenges, such as an asymmetric cape with a neckerchief tie and pony skin shorts, suiting trousers with mis-matching stripes and men in gender-blurring dresses.
Dame Vivienne often uses her catwalk time to relay her political messages. This season it was a video about Julian Assange, the WikiLeaks founder who has been in hiding in the embassy of Ecuador for the past five years.
As is so often with politics, it can easily overpower the catwalk message, and Dame Vivienne, often referred to as the queen of punk, never shies away from delivering a bold message, even if her anti-establishment views come at the expense of her presentations. While the jumble of styling shown on the runway are more than just thrown together looks - there is plenty of integrity here if they are dissected - there wasn't any iconic fashion of similar ilk to her now classic bondage trousers or pirate boots.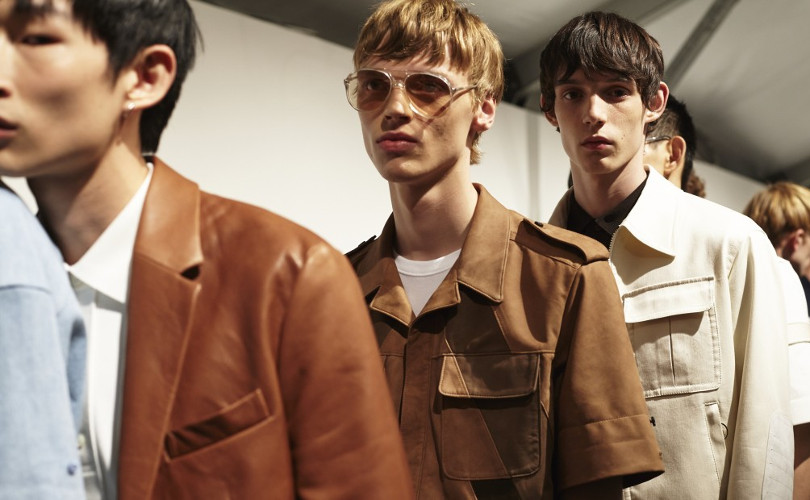 Neil Barrett, SS17
If there is a seventies vibe to be had, Neil Barrett took it on board for his spring summer 2017 collections. All shades of brown were seen, from caramel trousers to beige knitwear to patched mocha leather jackets, peanut colored shirting and a cedar-colored biker pant with paneled inserts.
If that sounds like overkill, it wasn't. Even if there was a Starsky & Hutch moment, Barrett knows how to cut garments and keep his fabric choices modern. He's also commercially astute and takes retail seriously, so much so that his business has reportedly seen it's best year since he started.
Jil Sander, SS17
Rodolfo Paglialunga has a difficult task at hand after filling the shoes of so many revered creative directors at Jil Sander that the house, which has also changed ownership several times, has somewhat lost its standing.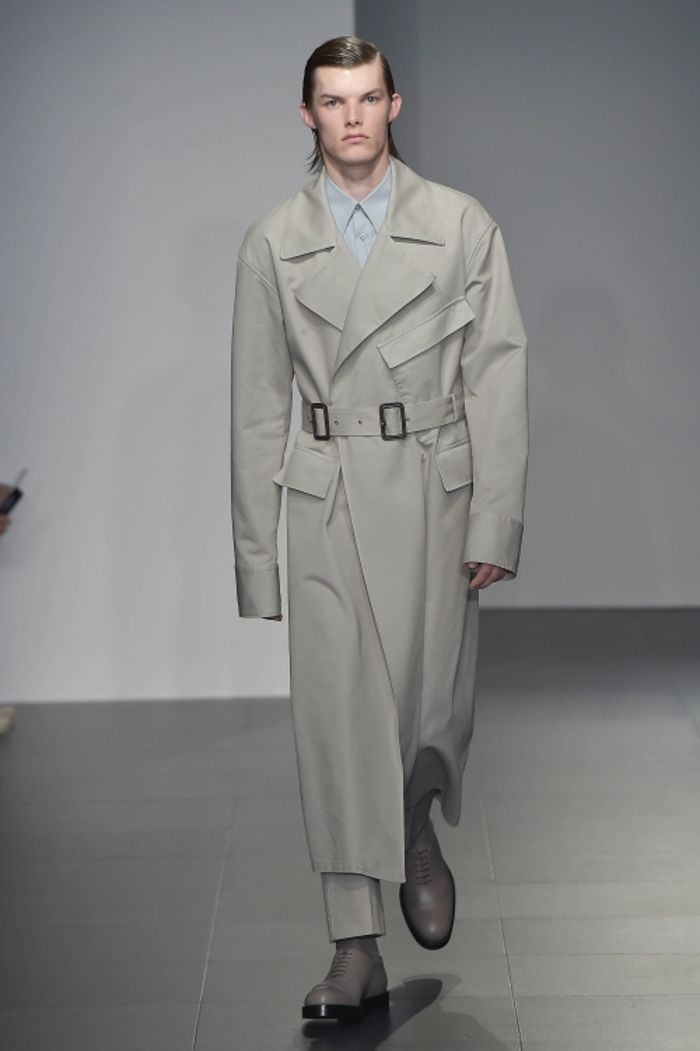 Paglialunga didn't let himself be distracted from its history, and instead kept to the codes of minimalist purism. Lines were clean, as seen on the opening trench with dropped sleeves and exaggerated proportions. A beige shirt suit with a flat front closure brought back memories of Sander's approach of elegant simplicity. The technical prowess of the Jil Sander atelier is highly impressive, but artisan capability aside, the clothes should be as aspirational as they are luxe, giving reasons to buy to a customer who has everything at this disposal, especially choice.
FashionUnited will focus on the menswear catwalk season during the month of June, by featuring exclusive and in-depth coverage on Men's Fashion Weeks. More on Pitti:
Pitti Uomo 90th edition: 10 memorable moments
. For all reads, click
here
.
Photos: jilsander.com, versace.com, Neil Barrett SS17