What does it mean to be masculine or feminine? The lines between both continue to be blurred at Fashion Week, as evidenced by newcomer Moon Choi. The recent Parsons graduate debuted her collection this New York Fashion Week at The Refectory at The Highline Hotel. Titled "Specimen 19", the collection is a study of materials by the designer.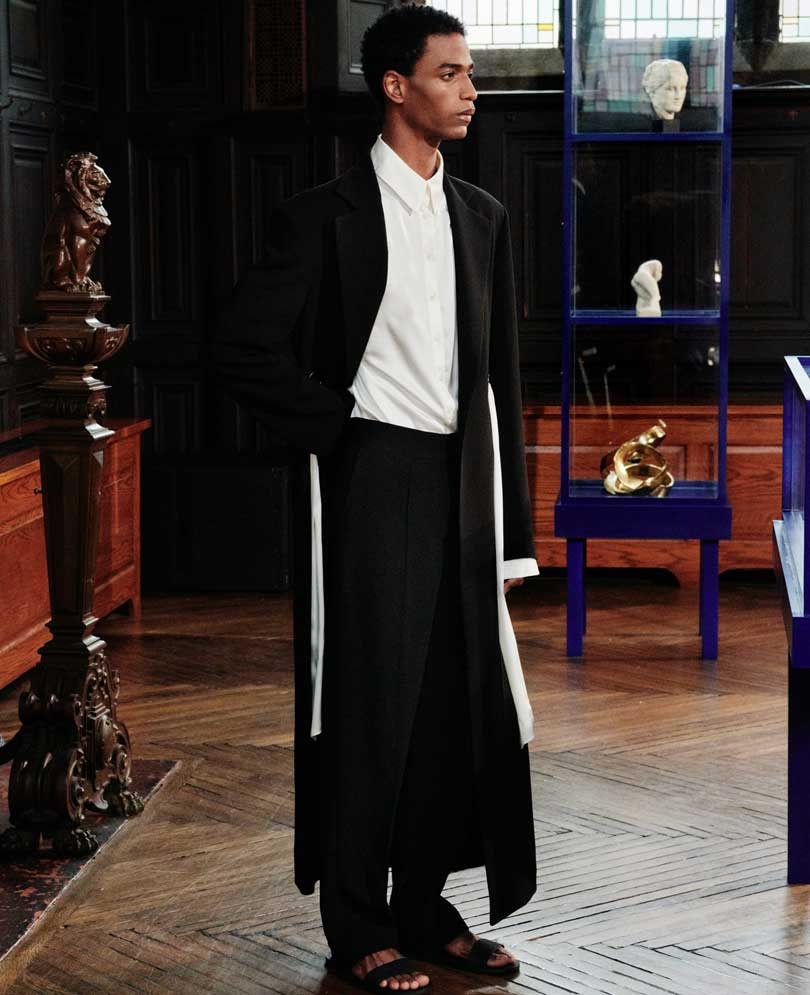 Her "findings" were presented as a series of tailored garments, each constructed with delicate, rarefied fabrications. It was important to Choi that the collection was neither strictly masculine or feminine. "I believe that clothing is not defined by gender," Choi said to FashionUnited. "So potentially, my customer could be women or men, depending on their taste. The individual has a strong personality and identity, and is very confident in expressing his or herself."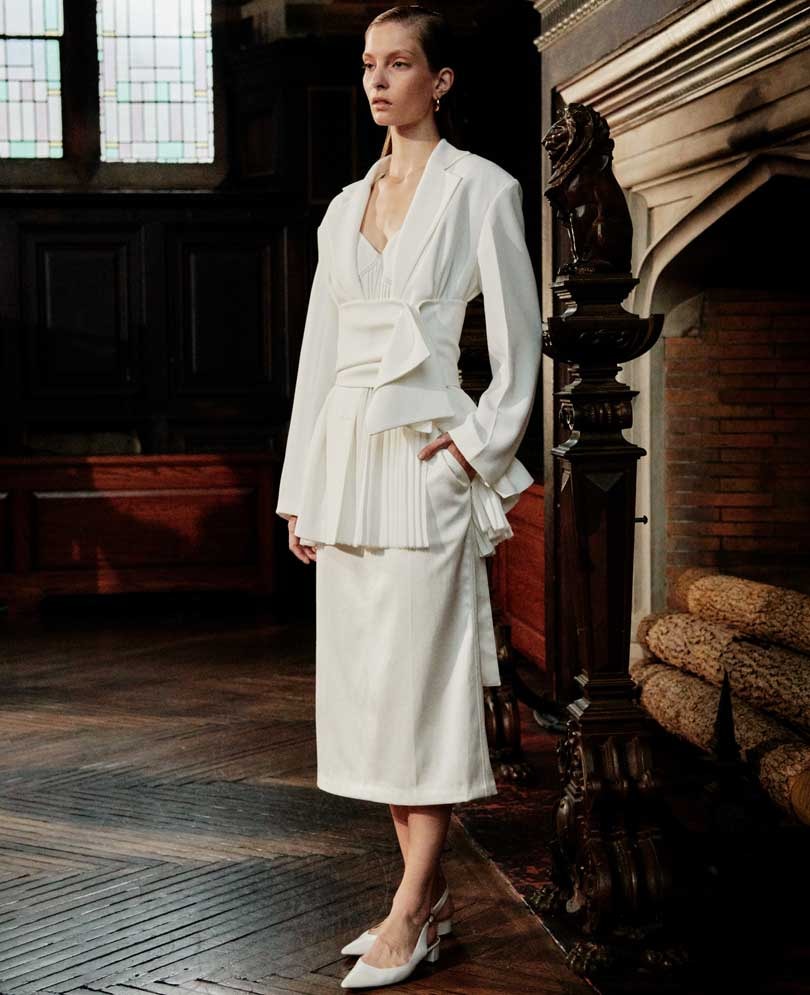 To that end, the collection took special emphasis on things like drape detailing and delicate silk contrasted against elegant tailoring. Choi is actually growing out of doing more masculine pieces, as her first presentation was at New York Fashion Week: Men's fall/winter 2018. Specimen 19 marked her debut on the women's schedule. "It was a bit challenging to expand into more options for women to wear for other occasions," Choi said to FashionUnited. "I still try to blur the boundary between femininity and masculinity."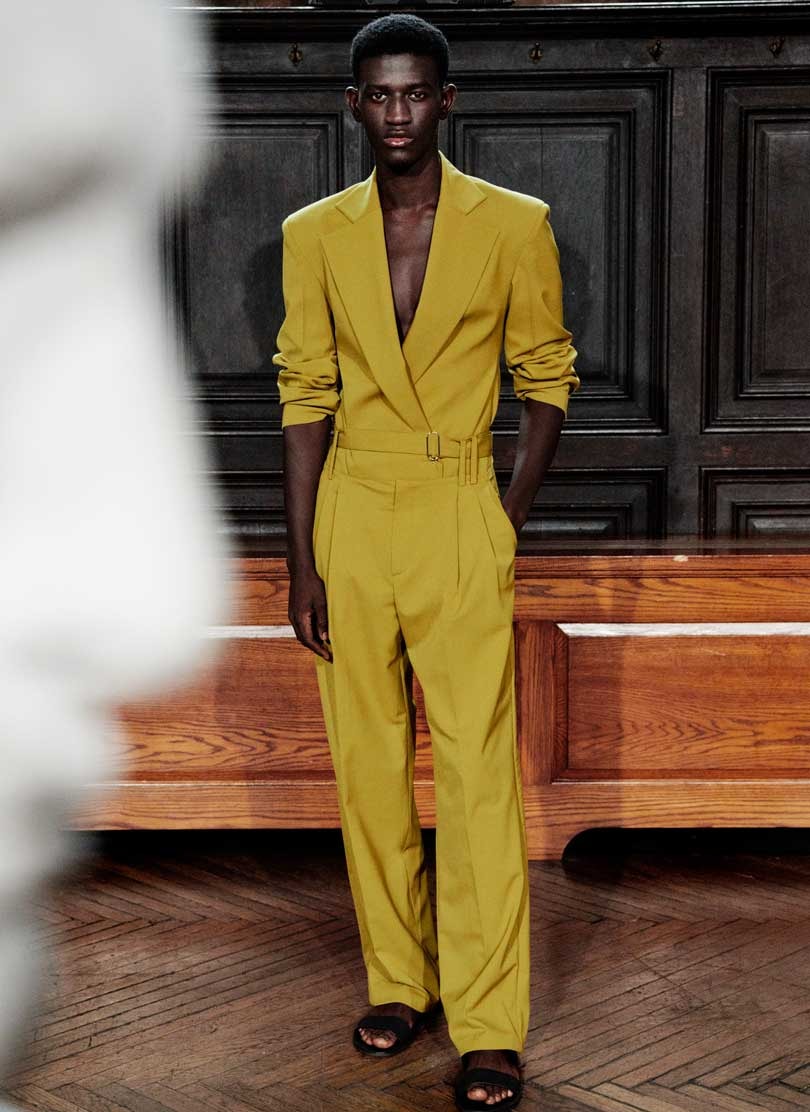 This season the designer introduced a new feminine silhouette, the long silk dress. "This new, flowing and delicate shape represents how I tried to explore the diversity in gender identity," Choi said to FashionUnited. "I wasn't afraid to bring in more feminine styles to counter the masculine for this season and this exploration represents the expanded my design vocabulary."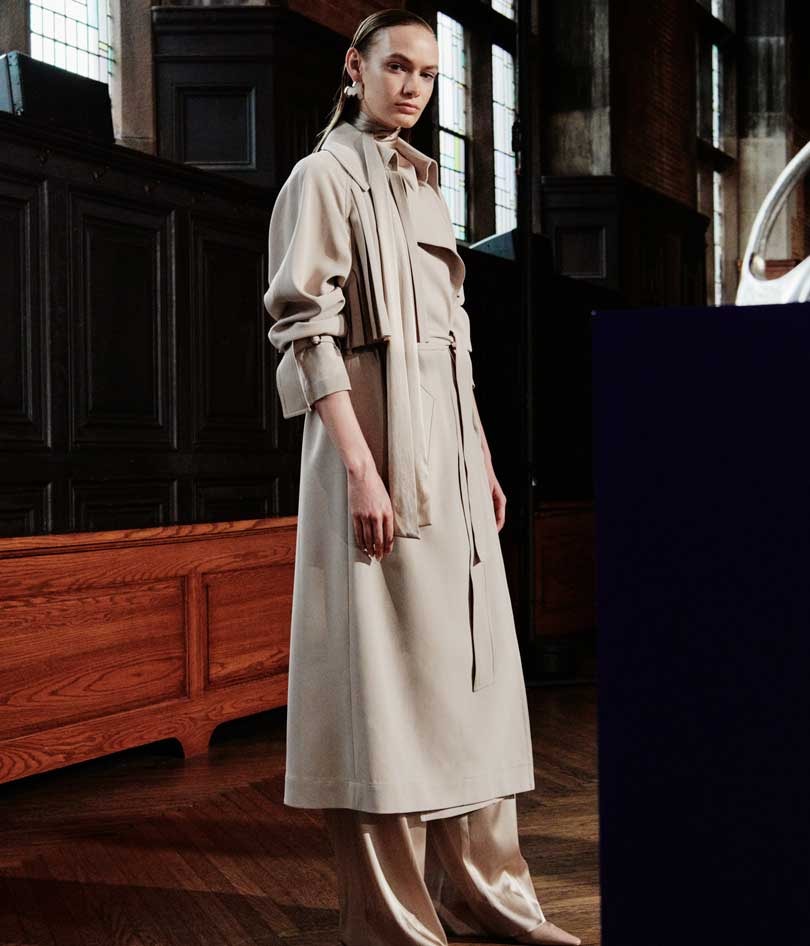 Choi described her brand DNA to FashionUnited as, " A fine balance between weighted masculine cuts and feminine subtleties. Our unusual silhouettes are designed to be layered, or worn alone. The singular pieces are the expressive result of how I believe clothing can influence one's identity and behavior."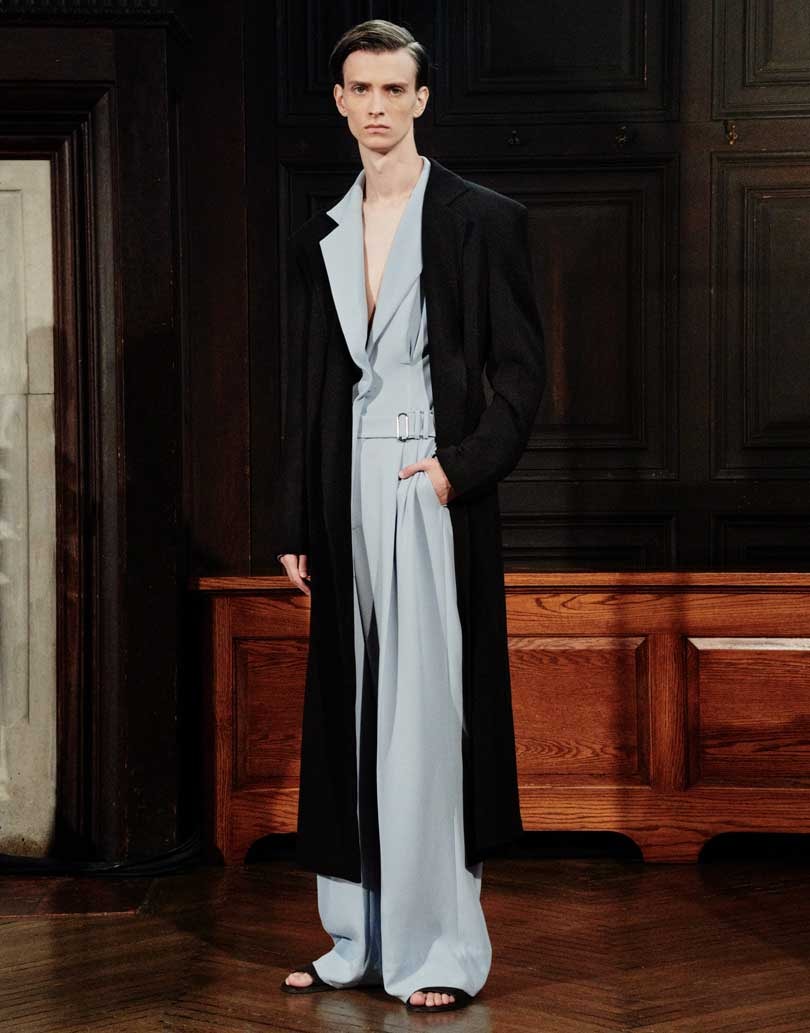 The designer has managed to find the balance between the masculine and feminine without pushing the envelope too much. She might be early on in her career, but she's proving she has the skills to have universal appeal in this competitive industry.

photos: Joss McKinley