No stranger to capsule collaborations, digital fashion retailer Mytheresa has teamed up with Off-White for the second time. The luxury streetwear brand lends its renowned logo designs to Mytheresa to offer an 11-piece winter capsule collection of ski-wear. The capsule will launch exclusively on Mytheresa tomorrow, December 12.
"Mytheresa has long been known for creating special capsule collections and collaborating with brands for quite some years now," Tiffany Hsu, buying director of Mytheresa, told Fashion United. "We do this to create a point of difference, to give our customer a reason to come back to us for something special and unique."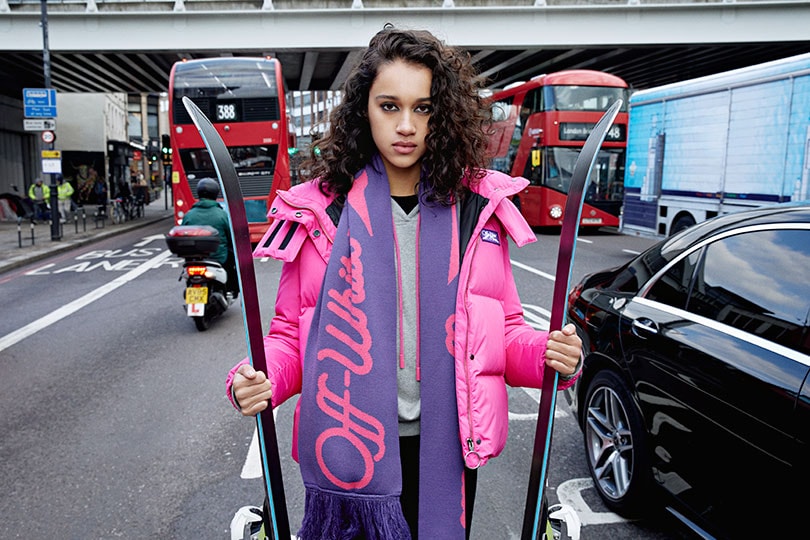 Hsu explained that the retailer wanted to offer a collection that is practical for winter weather and works as ski-wear, while bringing in a streetwear aesthetic angled for something more trend-focused. The capsule is comprised of down puffer jackets, track jackets, body, leggings, jumpsuit, ski-trousers, t-shirts and hoodies, and features a palette of fuchsia and grey with camouflage print accents, as well as Off-White's signature crossed arrows.
"The Off-White capsule was very much targeted to our fashion forward customers, so not only dedicated Virgil Abloh-fans but also a woman who wanted something that felt youthful and relevant," said Hsu. She added, "It's the perfect collection for our customers who want to channel a streetwear aesthetic into something as practical as ski-wear; it's one of the chicest collaborations we've ever worked on just for the slopes!"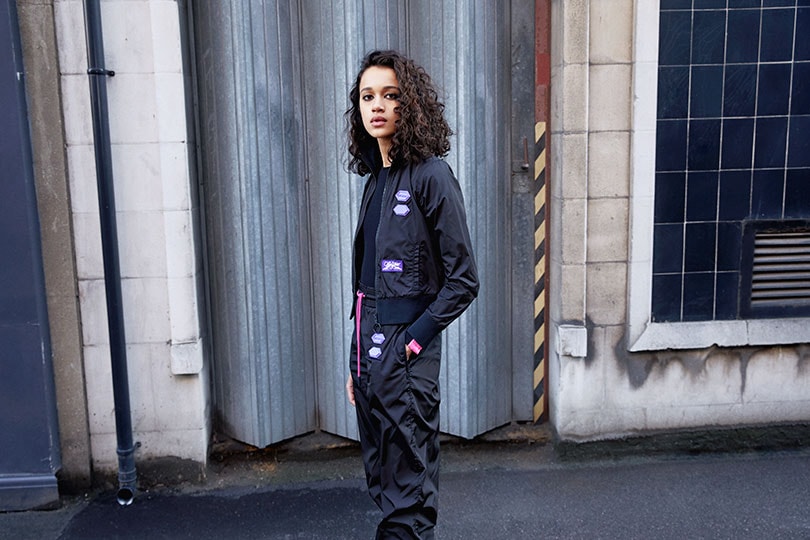 Exclusive brand collaborations give retailers a key opportunity
Hsu explained that when Mytheresa launches a new capsule collaboration, it "fundamentally needs to be something that excites" the retailer. "[The capsule] gives an outlet for Mytheresa as a brand to be talking about something we are excited about and really offer our perspective as an e-tailer," she said.
"Customers love to find pieces that are one-offs or limited edition, so we aim to offer them a curated edit of capsules throughout the year that they'll be excited about too," Hsu continued. The capsule allows Mytheresa to offer a distinctive product selection to its shoppers, as well as a unique convenience to its partnered clothing brand to design and sell an extra item line.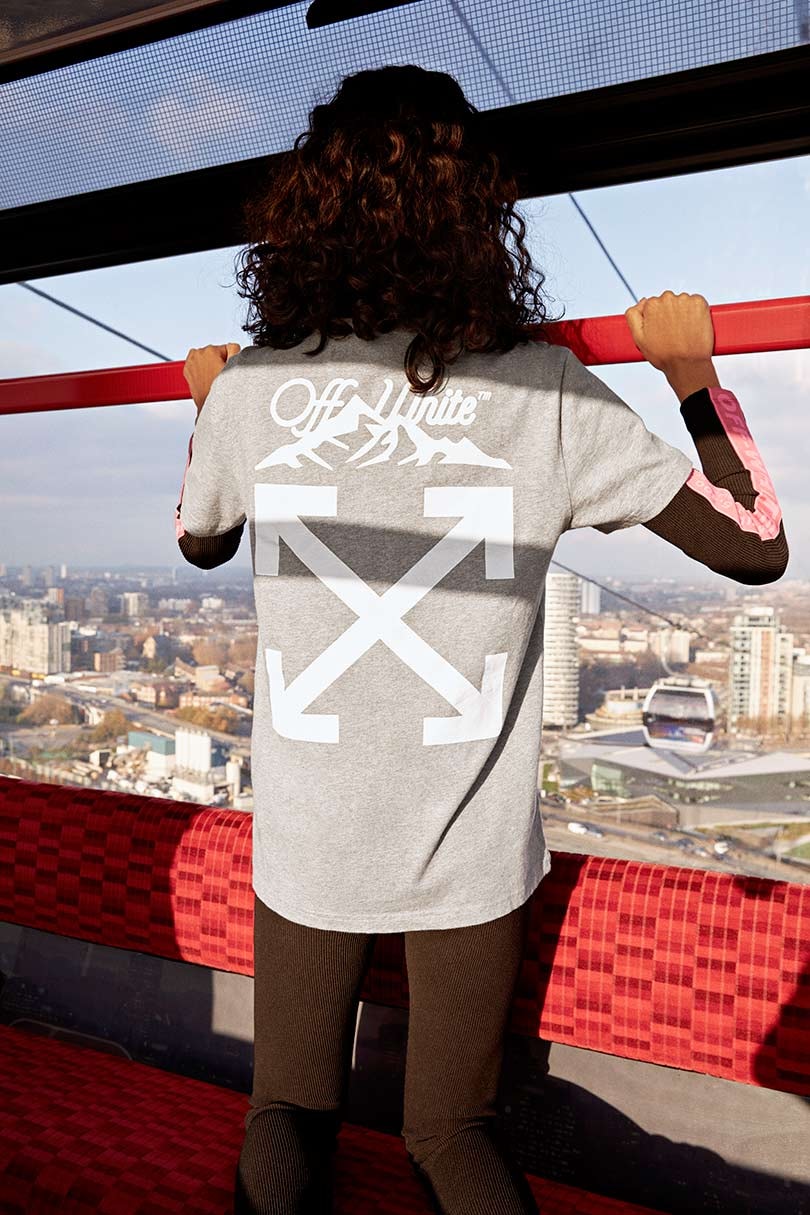 Virgil Abloh, founder and creative director of Off-White, said that Mytheresa offered the brand support "from the beginning." He said in a statement, "This time around we've merged our thoughts to produce some products we think the Mytheresa client will appreciate and will be happy to have added to her wardrobe."
Hsu said that Off-White is one of the brands spearheading consumer excitement and freshness within luxury fashion, thus influencing the decision to partner with the brand for fashion-forward ski-wear. She noted that the brand has brought in a new audience to the luxury market in its merge of streetwear and sportswear with the sector. "It's an interesting shift but also one that is practical, especially to target a millennial customer who is channeling luxury style in a new and youthful way," she said.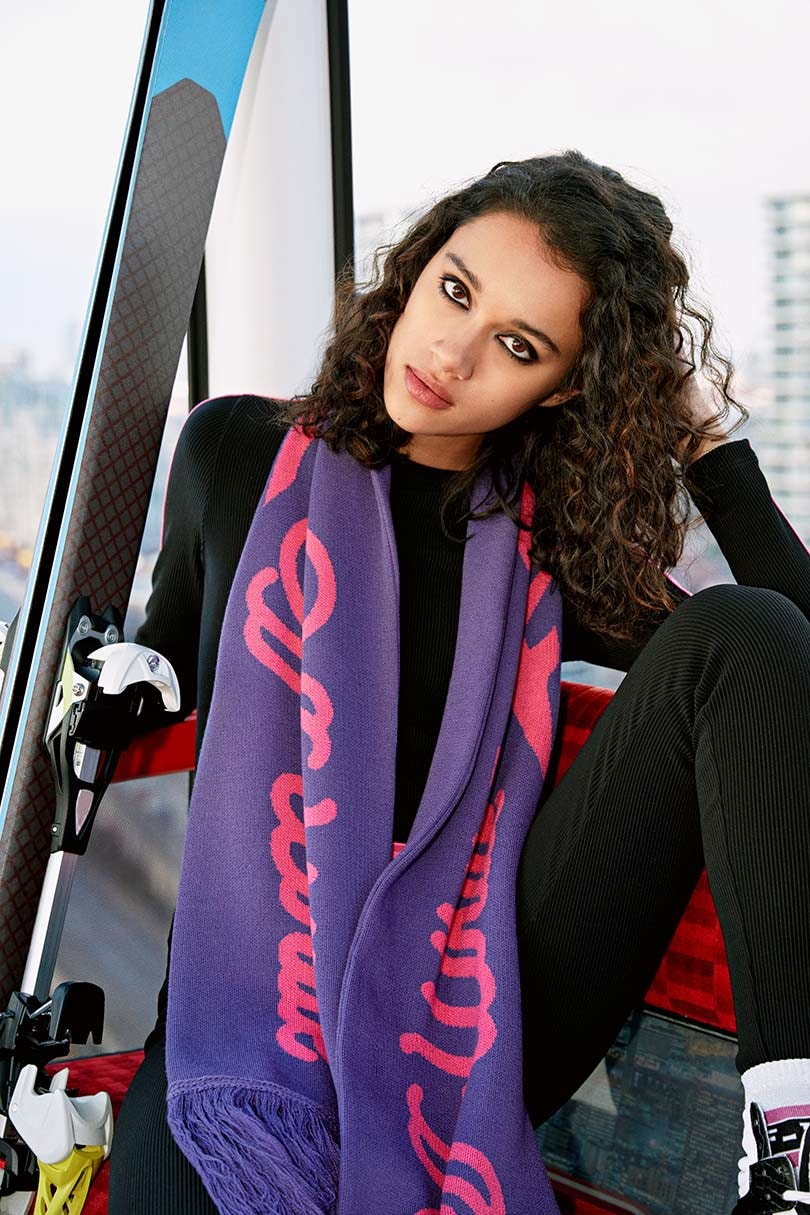 Photos: courtesy of Mytheresa