Danielle Wightman-Stone

|
Draper James, the Southern fashion and lifestyle brand founded by actress Reese Witherspoon, is launching an exclusive summer capsule collection with Net-a-Porter, marking the brand's first wholesale partnership with a global retailer.
The 21-piece collection will launch in two phases, the first being tomorrow, May 10, with printed gingham pieces, with the second following in June comprising of magnolia printed looks.
Draper James, celebrates the charm and grace of the American South and blends timeless style with a contemporary twist, and the capsule collection for Net-a-Porter will comprise of floral, gingham and lace dresses in '50s silhouettes, feminine tops, A-line skirts, jumpsuits, and straw bags.
Lisa Aiken, retail fashion director for Net-a-Porter, said: "Draper James is an embodiment of all the characteristics we admire Reese for – confident, graceful and sophisticated. The brand's unique, joyful identity has brought something entirely new to the fashion market, building a loyal following along the way.
"I am thrilled to offer our global customers the chance to own a piece from Net-a-Porter's exclusive designs of perfectly tailored summer staples."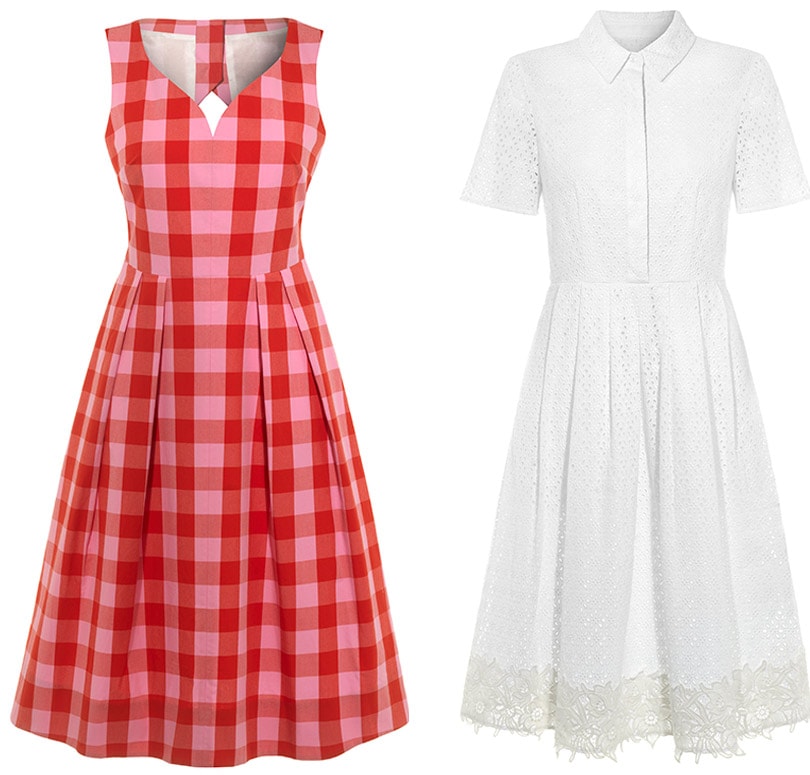 Draper James announces first global wholesale partnership
Reese Witherspoon, founder and creative director of Draper James, added: "I am so excited to introduce the world of Draper James to the Net-a-Porter customer. This collection offers a modern take on the traditional Southern style I grew up with. I hope women everywhere love the clothes as much as I do!"
Prior to this partnership, Draper James was only available via its own e-commerce website and its standalone stores in Nashville and Dallas.
Andrea Hyde, chief executive of Draper James said: "This marks an extraordinary landmark in Draper James' growth. Since our launch, we've seen how the tenants of the South resonate with women globally; visitors to our site come from 220 countries. With an exceptional customer experience and a global reach, Net-a-Porter is the perfect partner to deliver on our brand promise."
The collection will be available exclusively on Net-a-Porter in two phases, first from May 10, followed by June 5, with prices starting at 120 pounds/150 dollars.
Images: courtesy of Net-a-Porter