Nick Graham took us to Atlantis for his latest collection at NYFW: Men's. No, not literally. But, rather, his spring/summer 2018 collection was based on the idea of paradise and the myth of the lost, underwater city of Atlantis.
To that end, plastic lobsters and crabs were pinned on to bright blue blazers as models strut the runway in unbuttoned patterned button-up shirts and no footwear.
Nick Graham presents Atlantis inspired collection for NYFW: Men's
Further influence in the collection came from Donovan's hit 1968 record Atlantis. "When you hear the lyrics Donovan wrote in 1968, you realize the message was just as relevant then as it is now, but it is just as relevant as it was 2500 years ago when Plato first imagined it," Graham said.
The show began with a ten minute short film directed by Graham based on the ocean, with music by 16 year old composer Truman Gaynes. While the music was mellow, it set the stage for a thrilling and colorful collection.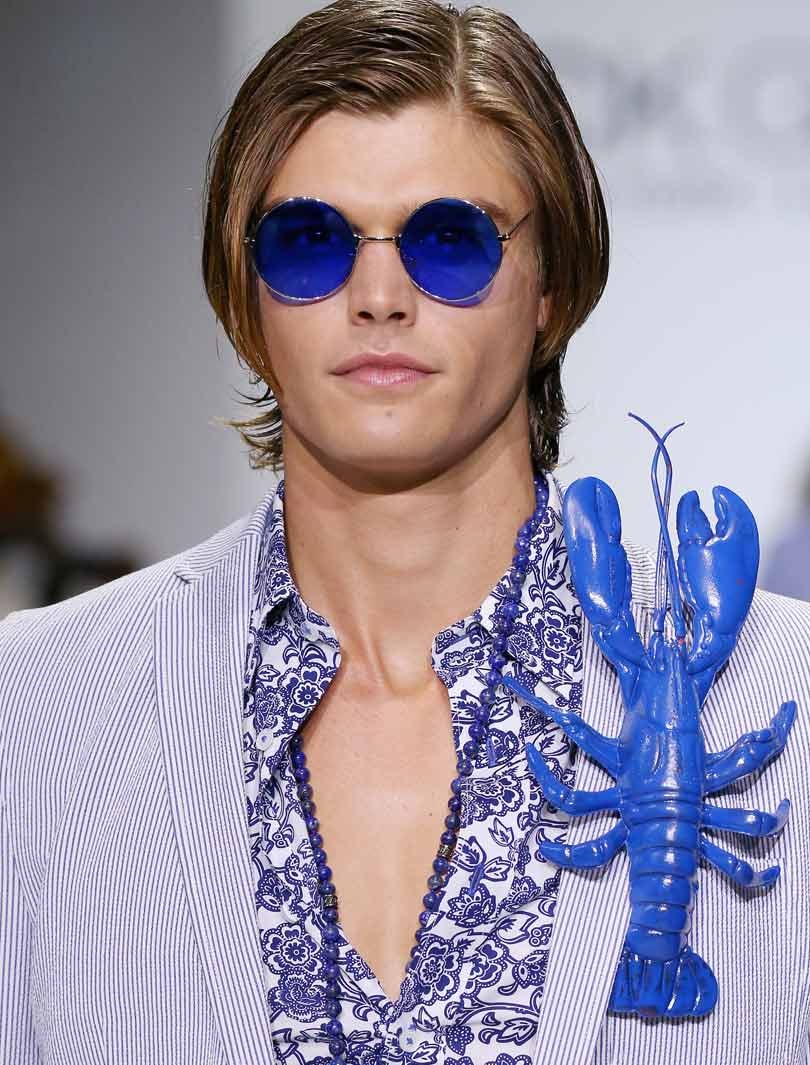 Following the film, a female model walked the runway in a white and blue light up dress. If there was one way to begin a story, and also introduce the brand's expansion of women's wear offerings, that was an attention getting way to do it.
The main color palette was blue, with splashes of purple and pink and a dash of green and orange mixed in. Graham should be commended for knowing his summer hues, which helped the collection feel fresh and new. The designer is skilled at always knowing how to give us a bit of newness by finding his inspiration and running wild with it. Of course, he's still careful to make sure he has a consistent aesthetic of stand out blazers, patterns and tailored suiting.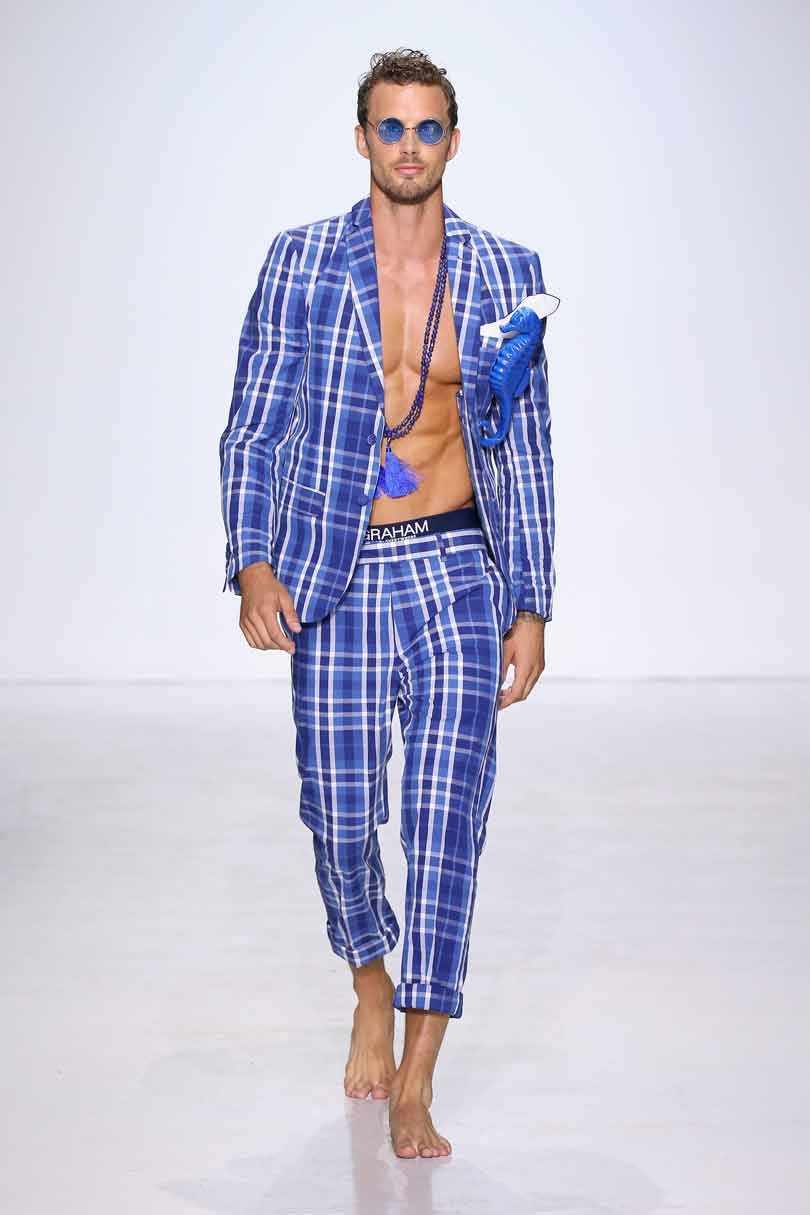 The Atlantis show is really a metaphor within a fashion show. In many ways we are Atlantis and need to be cognizant of where we live and how we live here," Graham said.
In Nick Graham's clothes, you are living well.
Photos: Getty Images // Janice Yim